Have you ever wondered who are the lucky partners of the Wealthiest Individuals in the World?
They may be known worldwide for their business accomplishments and financial achievements, but did you ever dig down into their personal lives? Here, you will get to know more about each billionaire's partner and love life! Let us know which couple is your favorite!
1. Jeff Bezos and Lauren Sánchez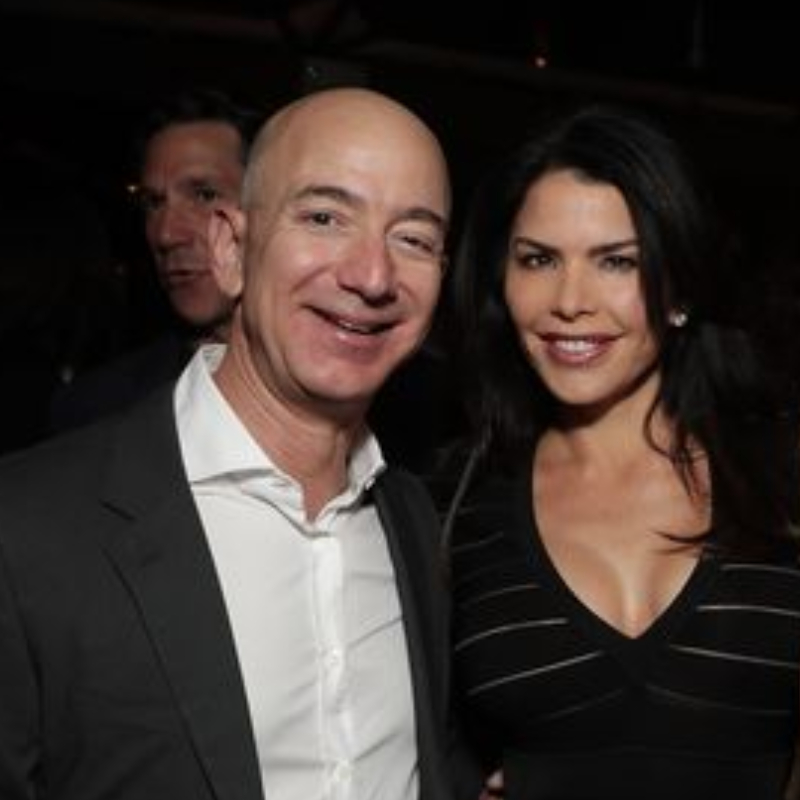 Starting off with a couple who just about two years ago weren't even aware of each other's existence are CEO of the multi-national company Amazon and American entertainment reporter and actress Lauren Sánchez.
In 2019, Bezos was blackmailed and accused of having an affair with Sánchez. So it happened that Sánchez filed for divorce with her ex-husband just a couple of months later and as of today, the two are described as a couple.
2. Mark Zuckerberg and Priscilla Chan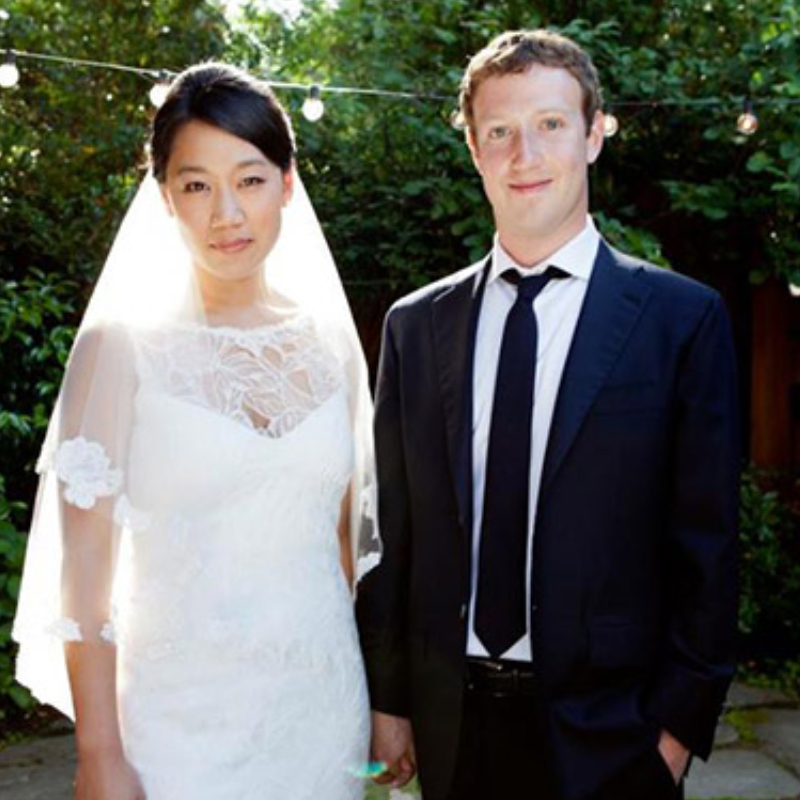 The Facebook founder's wife, Priscilla Chan, was born and raised in suburban Massachusetts by a family of Chinese immigrants from Vietnam. Chan and Zuckerberg's first encounter were at a party at their university, Harvard, when she was only a freshman and he was a sophomore.
Nowadays Chan is a former pediatrician and philanthropist. In addition, together with her husband, they established an organization named "Chan Zuckerberg Initiative" (CZI) with an investment of 99% of the couple's Facebook shares. As of today, they have donated approximately 4.6$ billion to charities, among them the hospital where Chan worked.
Keep reading to find out about the love life of the centillionaire and chairman of Louis Vuitton and Christian Dior!
3. Bernard Arnault and Hélène Mercier
Bernard Arnault, chairperson and CEO of the largest luxury goods company, LVMH and Christian Dior has married Hélène Mercier one year after he and his ex-wife got divorced. Mercier is originally a Canadian Francophone and ever since her childhood her passion has been music.
She attended private music college L'école de musique Vincent-d'Indy at the age of 6 and continued her studies in Vienna and the Juilliard School of Music New York. Today she is a virtuoso pianist who performs regularly with well-known European and American Orchestras.
4. Warren Buffett and Astrid Menks
Warren Buffett, at the age of ninety-ninety, holds the title of the wealthiest elderly in the world. With sixteen years apart, Buffett and Astrid Menks married in 2006 after being in a relationship for thirty years.
The two met at a cocktail bar in Omaha, Nebraska, where Menks was a waitress at, and Buffett's former wife performed and sang at. Menks is also recognized for her love and passion for animals. She contributes and donates to the local zoo together with her husband ever since they started dating.
5. Bill Gates and Melinda French
The infamous couple have recently decided to separate their ways after living together and giving birth to three children. After being a Gates for more than 15 years, Melinda decided to return to her roots and change her last name back to French.
Together with Bill, they co-founded the Bill & Melinda Gates Foundation, the second largest charitable foundation in the world. French herself is a philanthropist and a former general manager at Microsoft.
6. Mukesh Ambani and Nita Ambani
Mukesh Ambani, the largest shareholder of Indian multinational, Reliance Industries Ltd. and the richest person in Asia as of 2021 lives with his loved one, Nita Ambani for more than thirty years.
Nita is an Indian philanthropist as well as a chairwoman and founder of the Dhirubhai Ambani International School, a private school built by her husband's multinational company. In addition to all these titles, she is also an art collector and has worked as a schoolteacher for several years.
7. François-Henri Pinault and Salma Hayek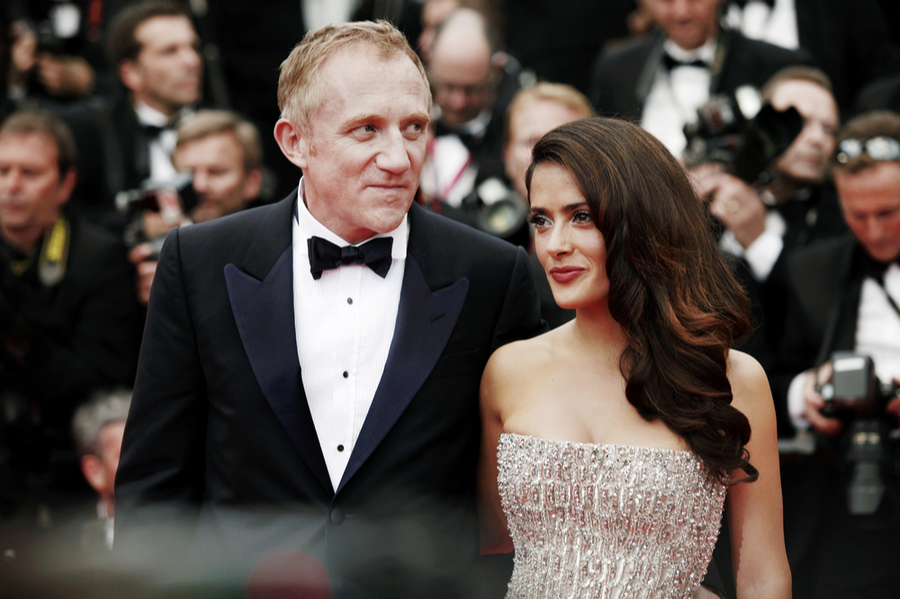 French billionaire, François-Henri Pinault, is the CEO of the French multinational corporation Kering, which you might be familiar with when mentioning Gucci or Yves Saint Laurent, two luxury brands owned by the company.
Now to his other half for the past ten years, Salma Hayek, a Mexican and American actress and producer. She began her career as a telenovela star in Mexico and a few years later moved to Hollywood starring in films such as Wild Wild West and Desperado.
8. Les Moonves and Julie Chen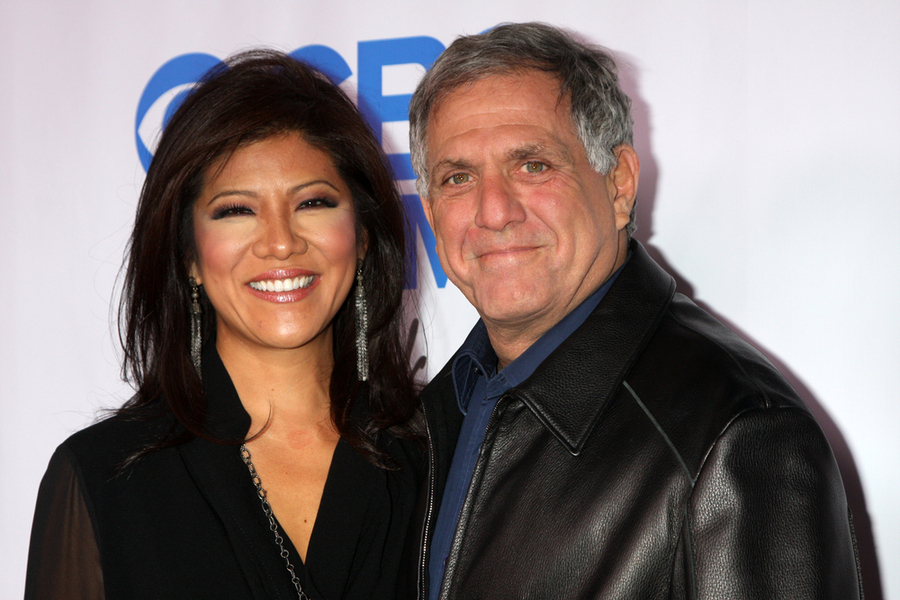 Julie Chen, wife of CBS Corporation's CEO, Leslie Moonves, is an American television host, mainly known for her performance in the American version of Big Brother. In fact, she is the longest-serving host of the show worldwide!
Her relationship with Moonves started when he was still married to his divorcée although they were considered separated back then. Chen and Moonves married in a private ceremony and five years later gave birth to their first and only son, Charlie.
9. Amancio Ortega and Flora Pérez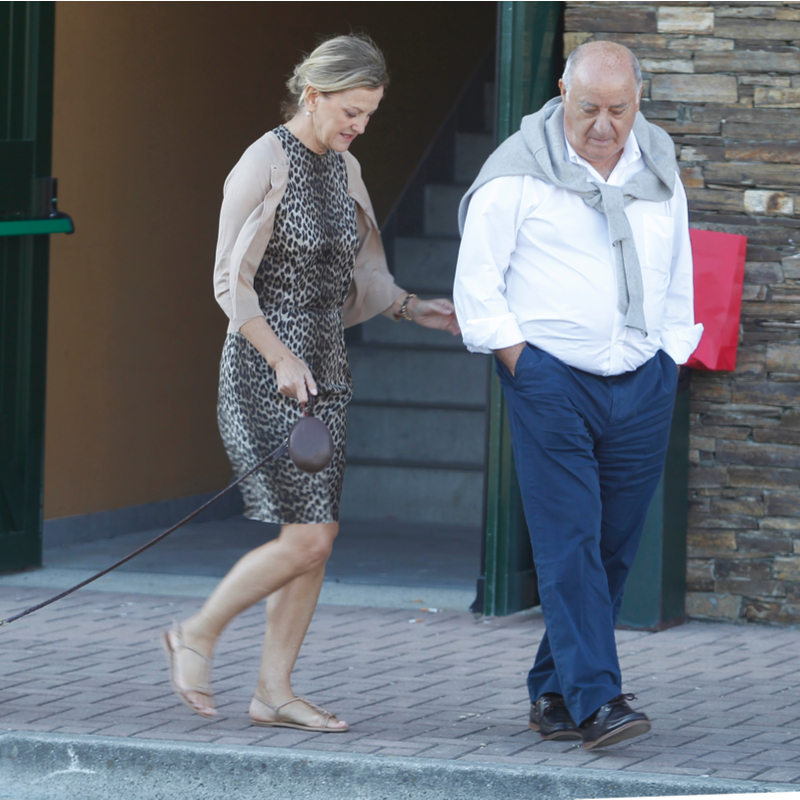 Founder and former chairman of the largest fashion group in the world, Amancio Ortega, owns Inditex, best known for its flagship store Zara and others such as Bershka and Massimo Dutti. Flora Pérez is his second wife. They married in 2001 and have one daughter together. Their family is considered the richest family in Europe but tends to keep a low profile when it comes to media and wealth. Ortega is known for simple and casual outfits, ironically but internationally wearing no Zara products.
10. Rupert Murdoch and Jerry Hall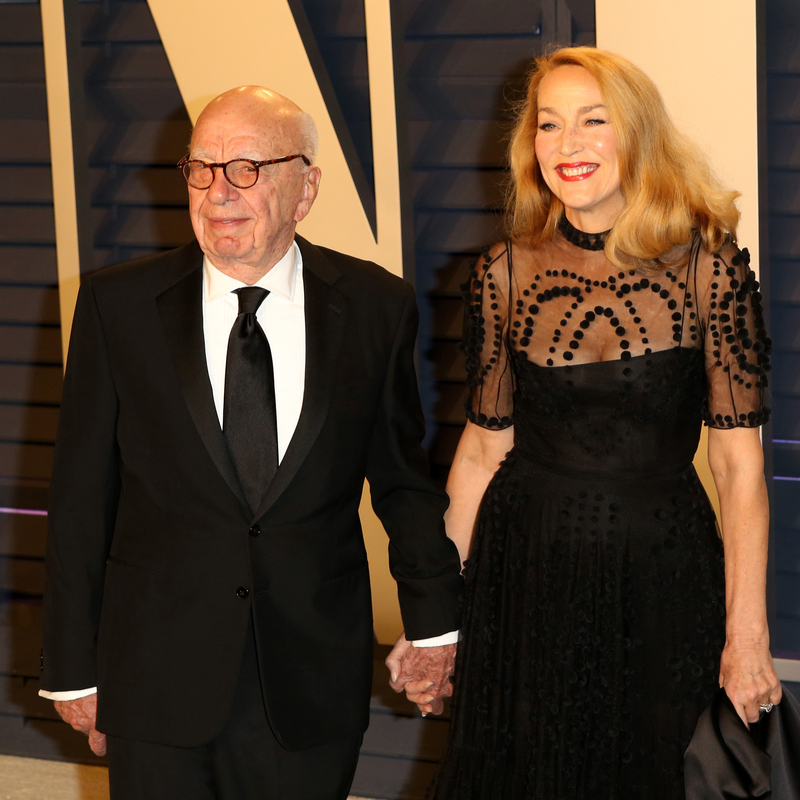 Jerry Hall and Rupert Murdoch started dating in 2015 and officially married in 2016. Hall might be familiar to you as she was the spouse of one of the most successful and known musicians in the world to this day, Mick Jagger, lead singer of The Rolling Stones! The two have four children together and used to live at Downe House, Richmond Hill, a grade II listed house which Jagger purchased in the 90's.
13. Elon Musk and Grimes
Elon Musk, CEO and product architect of Tesla Inc. and Canadian musician Claire Boucher, also known professionally as Grimes, started dating May 2018 after Musk had already gone through three divorces.
Grimes gave birth to their son, X AE A-XII, after having to change his name three times as the name violated the naming law in California, the place he was born. Grimes herself has released five albums and two extended play records throughout her career, focusing on the genres of dream pop, R&B and hip hop.
12. Larry Page and Lucinda Southworth
Co-founder of Google, Larry Page and his wife Lucinda Southworth married in 2007 on the Caribbean Island, Necker Island owned by Richard Branson. Southworth is the sister of model and actress Carrie Southworth, and her occupation is research scientist. She is currently finishing her PhD at Stanford University after obtaining her Science Master's degree from the University of Oxford.
13. Sergey Brin and Nicole Shanahan
Moving on to the other half of Google's co-founders, Sergey Brin, who married founder and president of Bia-Echo Foundation, Nicole Shanahan. The two have been dating since 2015 and married in 2018 giving birth to their daughter just a few months later. Shanahan herself was raised by a single mother who immigrated from China, today, she takes up her time by focusing on research and writing.
14 Françoise Bettencourt Meyers and Jean-Pierre Meyers
First woman on the list, Françoise Bettencourt Meyers, French billionaire and the world's wealthiest woman is the chairwoman of largest cosmetics brand in the world, L'Oréal. She married Jean-Pierre Meyers, the grandson of a rabbi who was assassinated in Auschwitz.
The two raised their two children as Jewish although Françoise was raised in a strict Catholic family. Jean-Pierre's main positions are vice-chairman at L'Oréal S.A and president at Agir Pour L'Audition.
15. Ma Huateng and Wang Danting
Ma Huateng is the founder, chairman and CEO of Asia's most valuable company, Tencent. Hauteng and his wife, Wang Danting, have one child and don't appear in the media too often. They like to keep their lives personal and secretive and for that reason not much is known about the family. However, we do know Danting is a Chinese musician who plays on a traditional Chinese instrument, Erhu.
16. Steve Ballmer and Connie Snyder
Former CEO of Microsoft, Steve Ballmer has married Connie Snyder in 1990. The two have three children and live in Hunts Point, Washington. Snyder, alike most wives of billionaires is an American philanthropist. She is in fact a co-founder of an organization which supports the poverty-stricken American families.
17. Jim Walton and Lynne McNabb
You have probably stepped in this store too many times in your life but don't really know who stands behind the largest multinational retail corporation in the world, if you haven't guessed yet, we're talking about Walmart.
Jim Walton is the heir of Walmart which is owned by his whole family. His spouse, Lynne McNabb, gave birth to four children which all have an occupation in Walmart as well. The family lives in Bentonville, Arkansas.
18. Phil Knight and Penelope Knight
Philip Knight has co-founded the world's biggest supplier of athletic goods including shoes apparel and sports equipment, of course, we are talking about Nike. The Knights met in Portland State University during the time Phil had an occupation there. They own a home in La Quinta, California and have donated approximately $3.5 million to a campaign run by Republican Knute Buehler.
19. Charles Koch and Liz Koch
Charles and Liz Koch are one of the richest and longest married couple in the world. Charles is the owner, CEO and chairman of the American multinational Koch Industries. They married in 1972 and have brought to the world two children, a son, Chase Koch who works in his father's company and a daughter, Elizabeth Koch who followed her mother and is an American writer and book publisher.
20. Jack Ma and Zhang Ying
Chinese business magnet and investor Jack Ma met his wife Zhang Ying, also known as Cathy Zhang in their mutual university. They appeared to be from the same area, Hangzhou and married shortly after the two graduated in 1988.
Ying was very active in the development of Ma's businesses and even became a general manager in one of Ma's main companies. Together they have three children and seem to keep a low profile when it comes to them.
21. Michael Dell and Susan Lieberman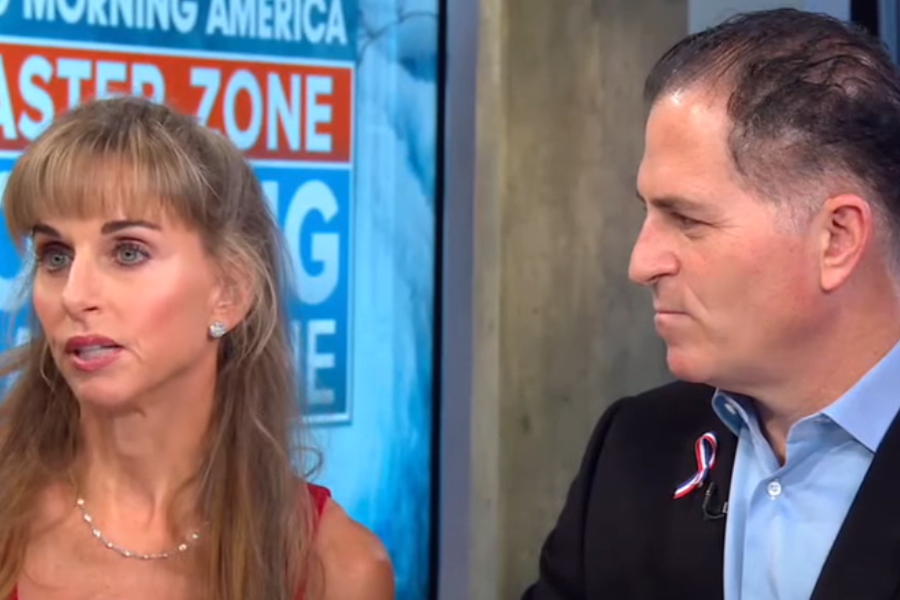 You've probably already guessed what the next billionaire's occupation is, like his name, Michael Dell is the chairman and CEO of Dell-Technologies, one of the largest companies of technology infrastructure in the world.
Dell married Susan Lieberman in 1989 in Austin, Texas. Not much is known about the couple's personal life, but it is known that Lieberman is a philanthropist who helps to save wildlife, we are touched!
22. Tadashi Yanai and Teruyo Nagaoka
Tadashi Yanai, founder and president of Fast Retailing, a public Japanese retail company which you might know by their parent store, Uniqlo is the richest individual in Japan as of April 2021. He married Teruyo Nagaoka and together they have two sons and own a $50 million house outside of Tokyo.
The couple also own two golf clubs in Hawaii and have donated one billion yen to the victims of the tsunami which occurred in Japan in 2011, one of the biggest natural disaster in the world!
23. Sheldon Adelson and Miriam Adelson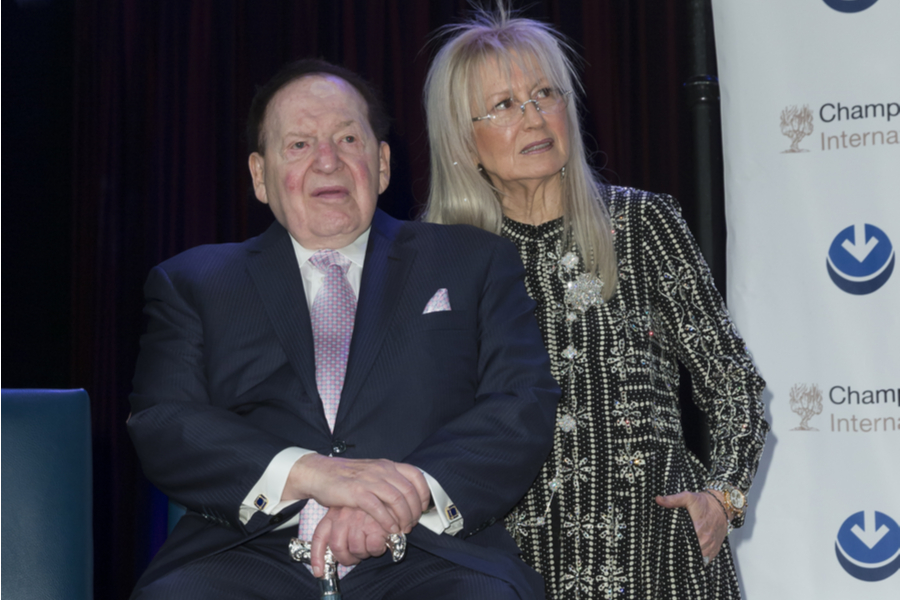 Sheldon Adelson, a name which you've most likely heard sometime in your life, was an American businessman, political donor and investor. Sheldon recently died at the age of 87 due to peripheral neuropathy, a disease which gradually restricts the ability to walk and move.
Before his death, he met Miriam Adelson on a blind date and quickly got married afterwards. Miriam is a well-educated woman who studied Microbiology in Israel and earned her medical degree from Tel Aviv University.
24. Giovanni Ferrero and Paola Rossi
Giovanni Ferrero is the grandson of the man who invented one of the best companies in the world that we could all agree on! Of course, we are talking about Ferrero SpA, which is an Italian manufacturer of chocolate and confectionery products. You might be more familiar with their main brands Nutella, Kinder, Ferrero Rocher and Tic Tac. Ferrero married Paola Rossi and the two have two sons together.
25. Dieter Schwarz and Franziska Weipert
Dieter Schwarz is a German businessman and former chairman and CEO of the German supermarket Lidl. He married Franziska Weipert in 1963 (we very much appreciate the fact that the two still live together! As you have seen, this is not very common amongst billionaires) and the couple live in Heilbronn, Germany and have two daughters.
Fun fact about the couple! The two are very protective and share a secretive life which they tend to keep under the radar. When searching their family in Google, the likelihood of seeing photos of the two is very low.