Best known for playing foolish yet somewhat endearing roles in some of the best comedies of the late 90s, Adam Sandler may appear to be just your average guy when he's out in the public eye, but his fame in film has resulted in him becoming one of the highest-paid actors in America. Having recently signed a deal with Netflix for four exclusive movies worth a grand total of $250 million, it's about time we bought you some of the greatest picks the streaming service has to offer.
The Do-Over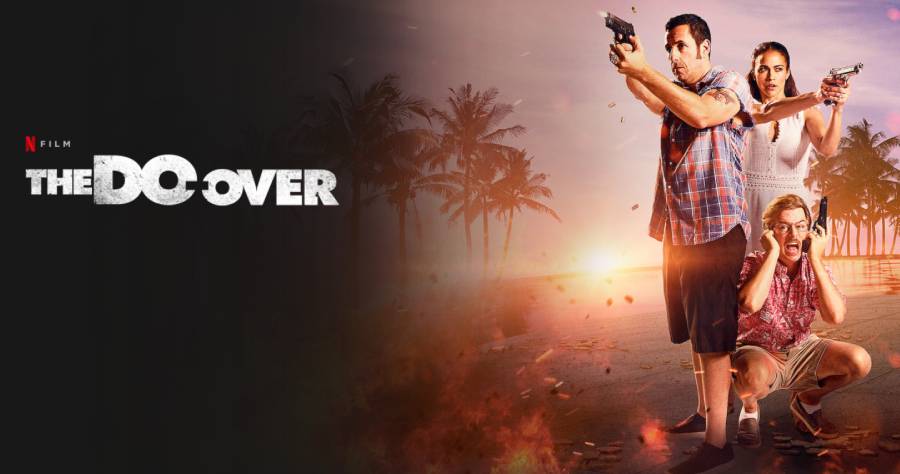 This hidden Netflix gem brings us another Happy Madison Production that you can't miss. A couple of overgrown schoolboys make the rash decision to fake their own deaths and change their identities after seeing the success of their peers during a 25-year reunion. After the initial excitement of living the high life, they soon realize that pretending to be someone you're not is not all it's cracked up to be. With side-splitting gags and non-stop trouble, you'll be kept on your toes the whole movie through.
The Week Of
We all know that the in-laws go a little crazy when wedding bells are in the air, but Adam Sandler and Chris Rock take things to the next level in this prenuptial comedy. The pair are incredibly well cast in this one once again as they battle it out in the run-up to the big day acting like Billy big bollocks about who is going to stump the bill. The Netflix original movie explores character clashes, social classes, and the inevitable madness that ensues when two very different families are united as one.
Sandy Wexler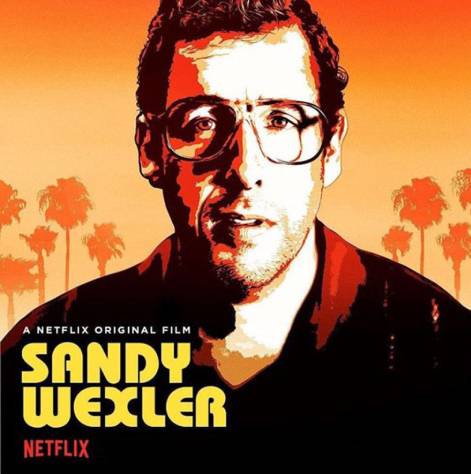 Transporting us back to Hollywood in the late 90s, Sandler plays a talent manager, dedicated to the unlikely success of a group of extremely questionable clients.
The movie depicts the journey of the agent as he makes endless terrible decisions and fails to preempt some hysterical celebrity fails. This slapstick turned romantic comedy sees the goofy actor channel yet another stupid accent and like many more of his movies has his character finding love in the most unlikely place.
The Ridiculous 6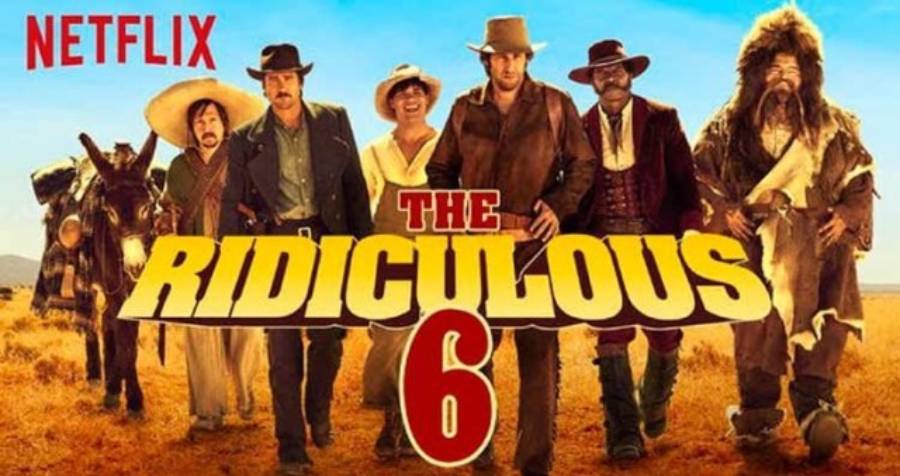 This may not be his finest hour but it's certainly one that's got the giggle factor. Whilst the humor may be perceived as slightly inappropriate in every aspect of the word, it'll lighten the mood for those who don't take life too seriously. Our main man embodies an orphan who is taken in by a group of Native Americans and as the story unfolds, we're let in on a wild ride of family feats and outrageous outlaws. Ridiculous by name, ridiculous by nature.
Hubie Halloween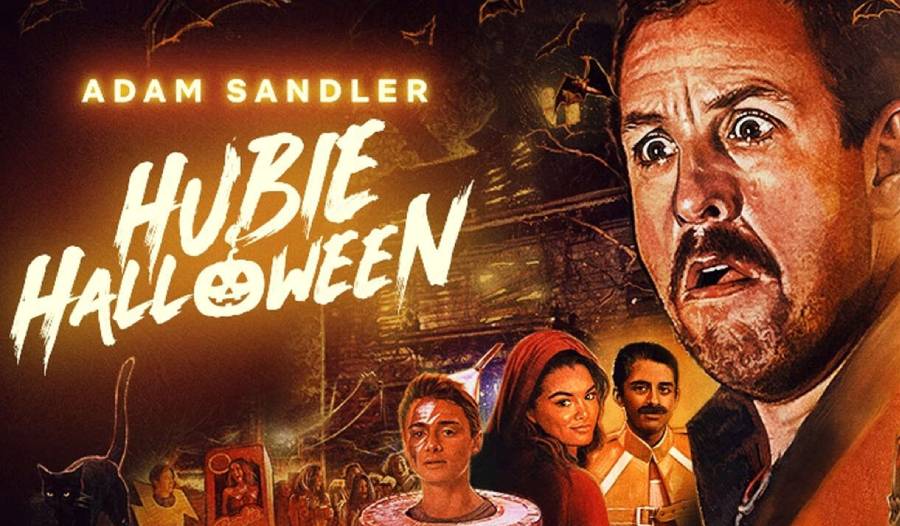 Even those that don't particularly love spooky season will enjoy the stupendous scenes of this fun-filled fright fest. It's quickly becoming one of the most popular comedies on Netflix and will leave you feeling shocked and nostalgic at the same time. The actor brings a whole new bag of tricks to prove his big bully neighbors wrong as he saves his hometown Salem from danger.
Blended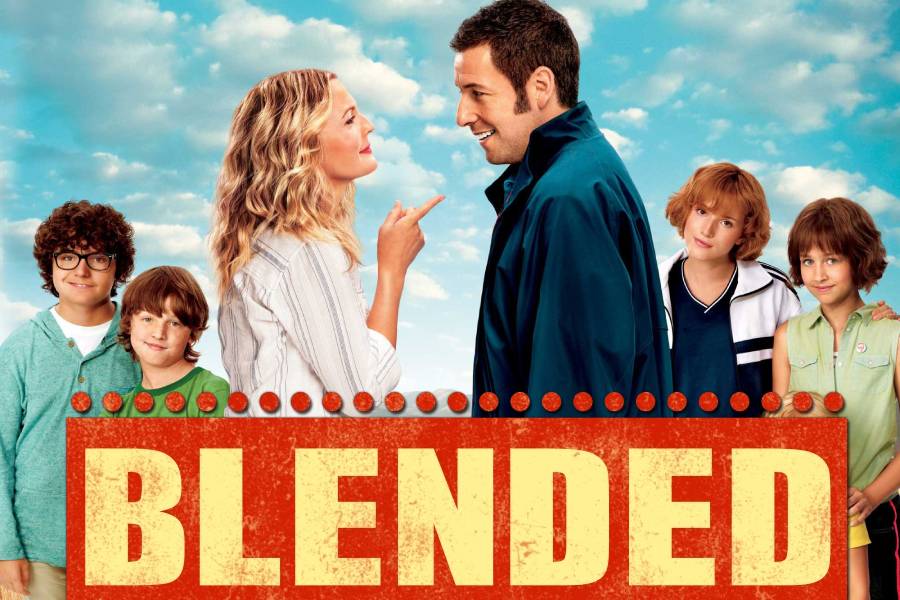 Prepare for jaw ache with this absolute corker as you will not be able to stop laughing from start to finish. Adam Sandler is paired up with Drew Barrymore once again in a masterpiece that rivals 50 first dates as perhaps the duo's best movie yet. After quite possibly the worst blind date imaginable, the pair end up stuck on the same resort together on a vacation that is unlike any other. This extremely relatable belly buster also has a softer side and is a great pick to watch with all the family.
Uncut Gems
A stark contrast to his usual man-child roles, we certainly see a different side to the actor in this outrageously exciting crime thriller. A long-time gambler thinks he is in for the big bucks after coming across a rare uncut Ethiopian gem but soon finds himself in a worse position when good old karma begins to take its toll.
Whilst it won't have you laughing till you cry, you won't be able to take your eyes off the screen and will be questioning why you hadn't watched it sooner.
The Longest Yard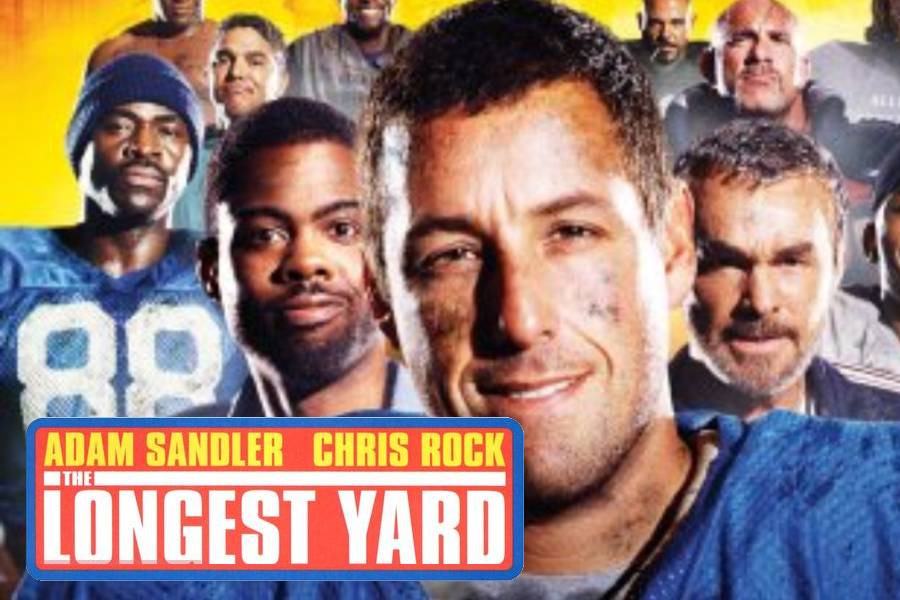 A movie that will never get old. This comic classic is a quick-witted sensation that has one of the greatest lineups of a Paramount Pictures production. When the inmates at the New Mexico State Penitentiary team up to take on the obnoxious wardens in a game of football, all hell breaks loose as they channel their anger and hatred into a chance to challenge the power struggle. It holds the entertainment factor no matter how many times you've seen it and you'll be surprised at how easily you get sucked into supporting the endearing convicts on their endeavor to do one over on the prison guards.
The Meyerowitz Stories
Adam Sandler is reborn in this triumphant creation by Hollywood hero Noah Baumbach. We're presented with a dramatic yet sobering insight into an estranged family who is reunited to celebrate the life's work of their artist father. We're taken on an intergenerational journey as three estranged siblings have non-stop humorous encounters with their egotistical Dad. With a hard-hitting script that'll have you feeling every emotion under the sun, you can't miss out on this incredibly cast depiction of the rib-tickling reality of fighting for a father's approval.
Murder Mystery
The final film we're throwing in the mix is this top-rated Netflix killer. It's no wonder that it won People's Choice Comedy in 2019 and has continued to have soaring viewer ratings. When Adam Sandler's New York city cop character finally takes his wife, Jennifer Aniston on a long-awaited vacation, it soon becomes one that they will never forget. Whilst on their flight, they're invited along on a yachting adventure with a mysterious rich stranger. As the name of the movie suggests, the suspense continues to build when the billionaire host is murdered and the perfectly cast duo are thrust into a whirlwind ride in this hilarious whodunit spectacle.