Everything is more luxurious in the world of celebrities. They have better cars, clothes and vacations to exclusive locations many of us haven't even heard of. Their homes are no exception to this rule. These are the 15 most expensive celebrity homes in history.
1. Dr. Dre – $40 Million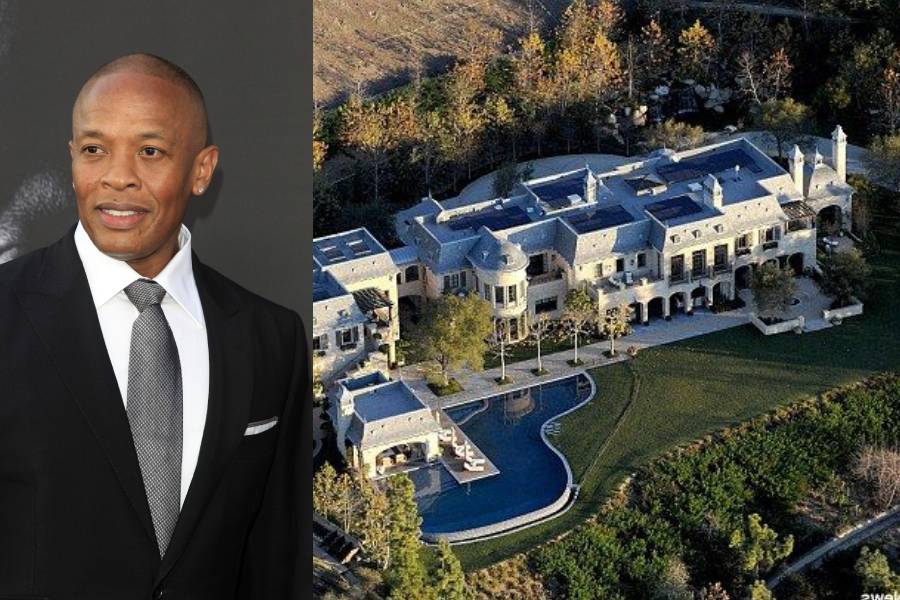 American rapper and founder of headphone and speaker manufacturer Beats by Dre, Dr. Dre brought this 14,000 sq. ft. mansion in Brentwood, LA from Tom Brady and Gisele Bündchen for $40 million in 2014. This 5 bedroom mansion comes equipped with a private moat filled with koi fish, a library, gym, an infinity pool with a waterfall and an entertainment billiards room. The master bedroom is equipped with a master bathroom and master bath terrace overlooking the beautiful scenery.
2. Will and Jada Pinkett Smith- $42 million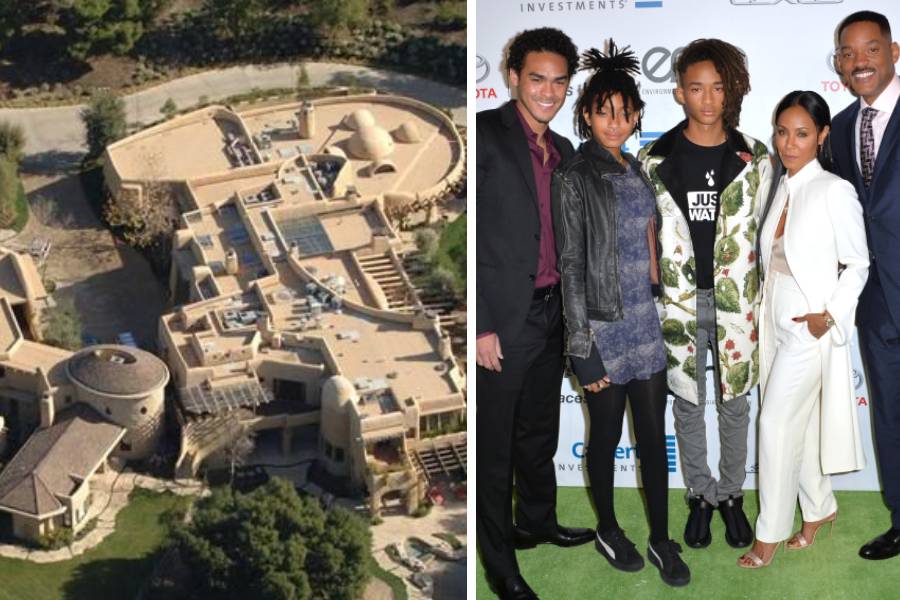 A-list world famous actors Will Smith and Jada Pickett Smith ensured that every inch of this 25,000 sq. ft. mansion was handmade. With designer Stephen Samuelson and architect Harry Perez-Daple, the Smiths built the adobe-style home. This was inspired by traditional Indian Pueblos.
These houses are thick, round – edged walls with small square windows. Inspiration from various ancient cultures continues into the interior, which is designed by Judith Lance. The mansion contains 9 bedrooms, a recording studio, basketball and tennis courts, a private golf course with three holes and a meditation room. The mansion also contained a swimming pool disguised as a lake or pond.
3. Ellen DeGeneres – $45 million
American comic and talk show host Ellen DeGeneres and actress turned businesswoman Portia de Rossi recently put this home on sale for $44 million. Known as 'the villa', this 10,000 sq. ft. mansion was built in 1930, overlooking the surrounding mountains.
The mansion included six bedrooms and an 800 sq. ft. living room. Outdoor amenities includes a swimming pool, tennis court and a guest house named Jordan Hall. Adding to the charm is lavish gardens with fountains. The interior includes 18th century tiles, and rustic beams to add to its unique charm.
4. Sting – $50 Million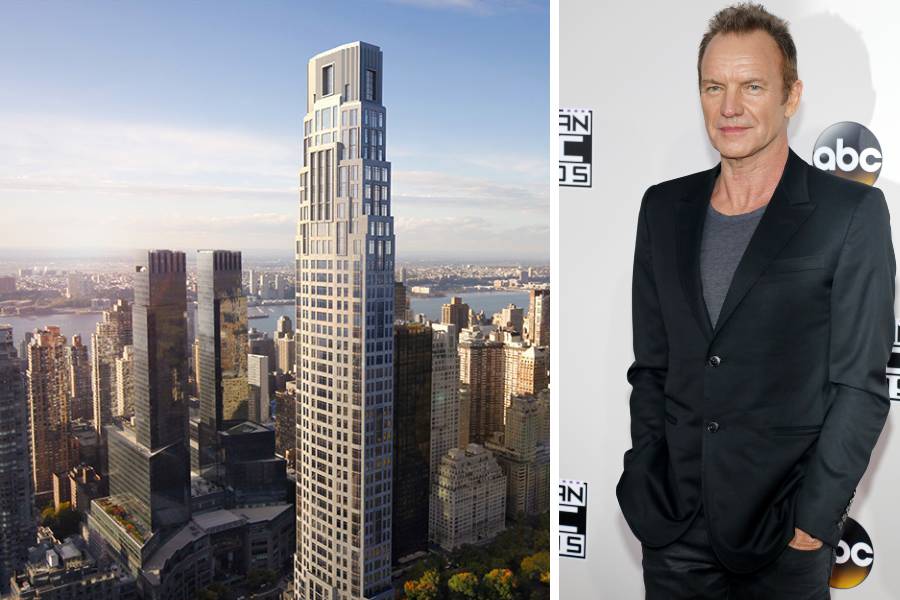 English music legend and actor Sting's New York City penthouse is in one of the most prestigious buildings of Manhattan, New York. Overlooking Central Park, this building was designed in the new classic by architect Robert A.M. Stern. In the building located on West 61st and 62nd Streets, the building has a 14,000 sq. ft. fitness centre, a sky lit swimming pool, an exclusive private restaurant and a screening room.
The 5,417 sq. ft apartment has a dual spa bathroom and a private sauna. With three bedrooms and a home office/ bedroom, there was a modern all white interior with pops of colour to add to the luxury yet timeless look.
5. Johnny Depp – $55 Million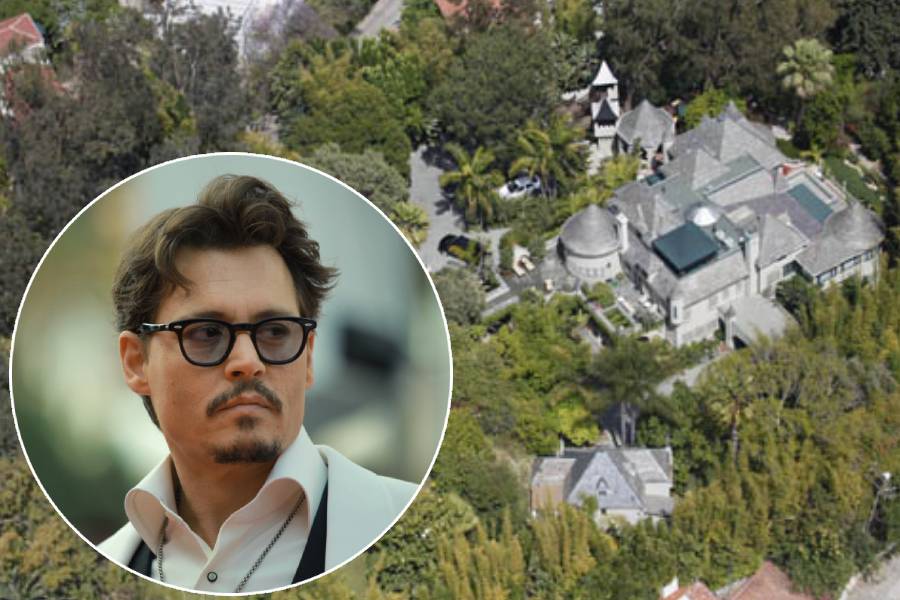 Whilst many of these mansions is in one singular building, Johnny Depp decided to buy an entire abandoned village a dozen miles outside of Saint-Tropez. The village has a bistro, wine cave and a skate park. When Johnny Depp bought the abandoned village in 2001, he redecorated the entire village.
Now, the village is on sale for $55 million. These 19th century village has six cottages and a main residence with lush surroundings. The 4,500 sq. ft. main residence includes 5 bedroom and 3 ½ bathrooms. Other amenities includes an art studio, a pirate – like lair and a gym.
6. Tiger Woods – $60 million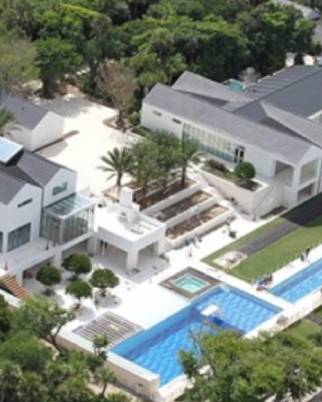 Former No.1 professional golf player Tiger Woods moved into this Florida mansion after his divorce. Previously hoping to make this into a family home with ex-wife Elin Nordegren, Woods still moved into the 10,000 sq. ft. home on the exclusive Florida Jupiter Island.
With 4 bedrooms, there is also a large wine cellar in the basement, a cinema and games room. Other amenities included a swimming pool, gym, a tennis court, race track and a small golf course. The mansion also has his own docking bay for Wood's private yacht called Privacy.
7. Kim Kardashian and Kanye West – $ 60 million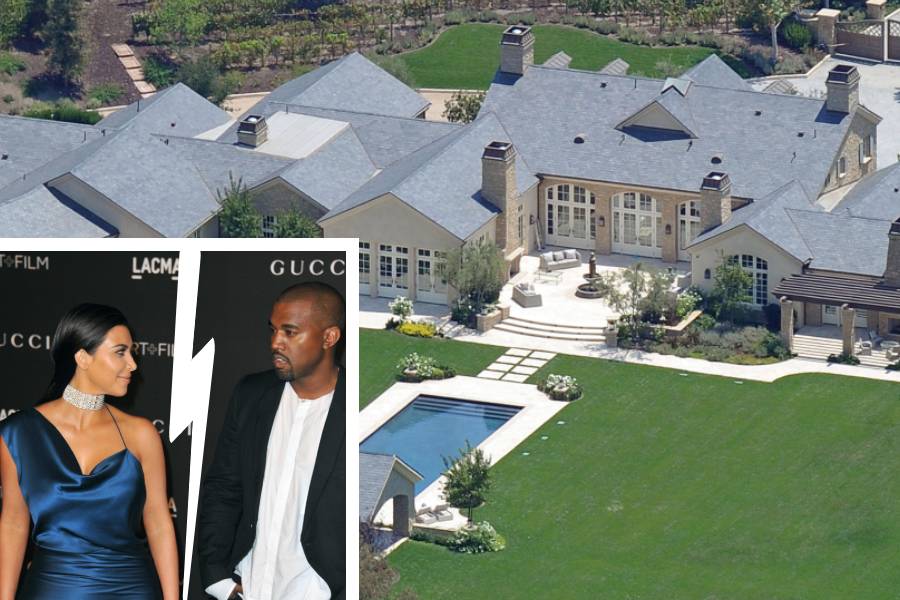 One of the most famous reality star and business tycoon Kim Kardashian and rapper Kanye West bought this custom residence in 2014 in Hidden Hills. Valued at $60 million, the eight bedroom and 10 bathroom mansion includes two vineyards, and two swimming pools.
The mansion also contains a staff kitchen, a 'show' kitchen, gym and a 1,050 sq. ft. entertainment pavilion . The mansion is complete with a security pod working 24/7. The interior has a minimalistic feeling to it, with white walls and dark floors combined with high ceilings give it a modern yet grand feeling.
8. Ryan Seacrest – $85 Million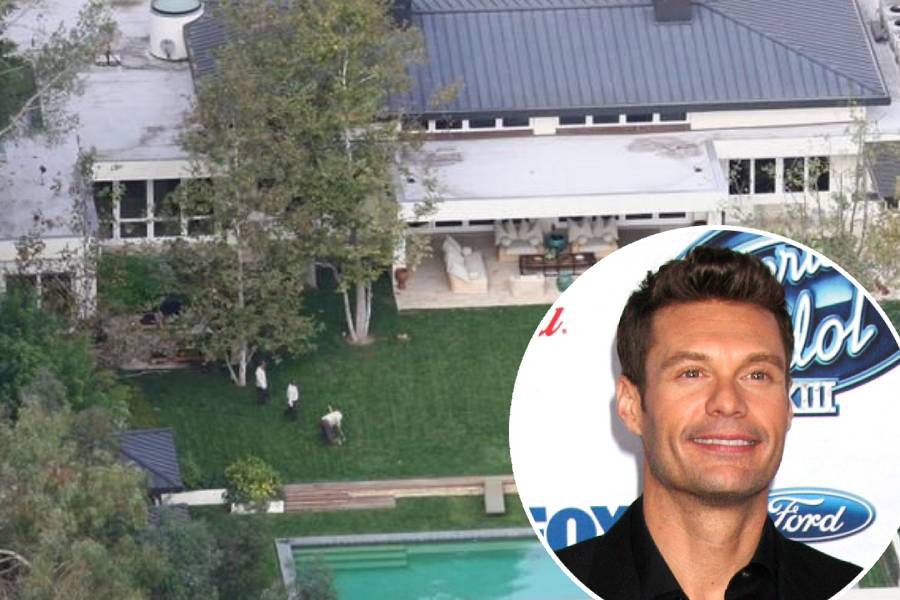 The brains behind Keeping up with the Kardashians, reality star Ryan Seacrest has listed his Beverly Hills mansion at $85 million. The compound ,which is over three acres long , has a main residence along with two guest houses. The main residence is over 9,000 sq. ft. long , with four bedrooms and six bathrooms.
The whole compound includes 7 bedrooms and 10 bathrooms. Fitting to its location, the high beamed ceilings and open floor plan makes everything brighter. Other amenities includes a home cinema, a pool house, and a fitness studio.
9. Beyonce and Jay-Z – $88 Million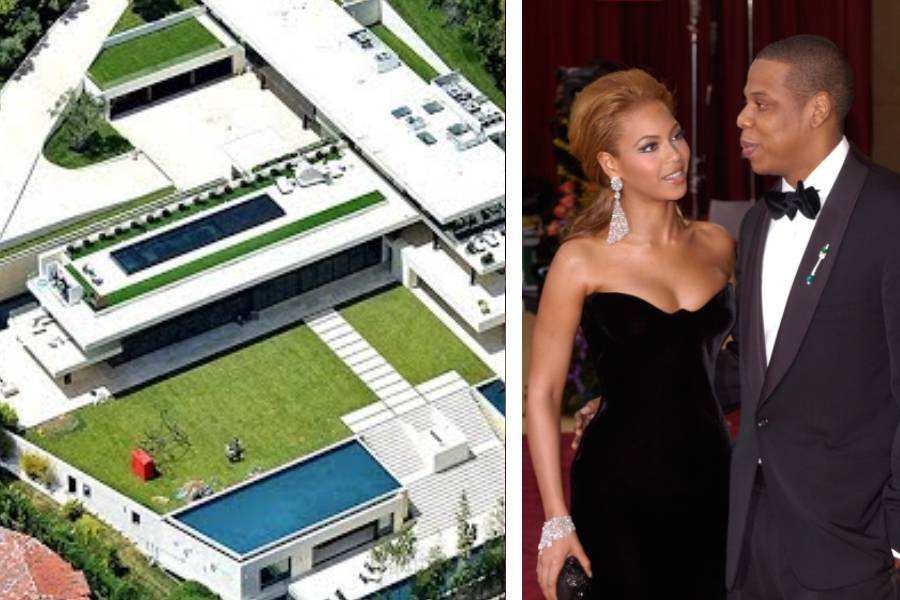 Known as the one of the ultimate power couples in Hollywood, Beyonce and Jay-Z are two of the most successful musical artists in the world, along with several other businesses . So, it's no surprise they can afford an $88 million mansion in Bel Air. This custom 30,000 sq. ft. mansion contains six different structures.
Each structure was made out of bullet proof glass, steel and marble limestone. It has 8 bedrooms and 11 bathrooms. With many sunbathing decks, four swimming pools, a basketball court, and a garage that holds up to 15 cars (just to name a few amenities they have), you can guarantee they were not bored in quarantine.
10. Oprah Winfrey – $88 million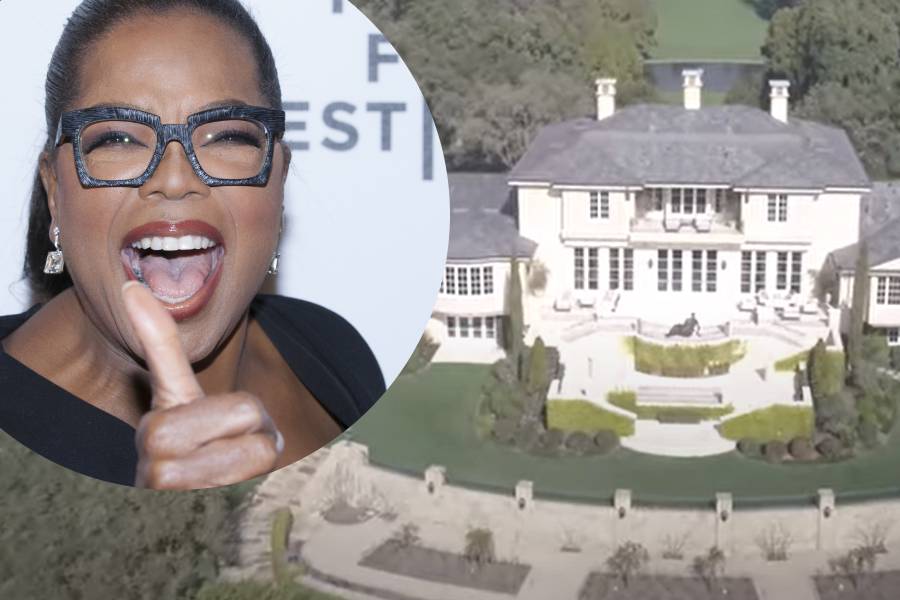 Oprah's Promised Land estate is worth $100 million and is over 70 arces. Her main residence in the Promised Land estate is this 23,000 sq. ft. Neo-Georgian mansion. Instantly falling in love with the property in 2001, Oprah paid $52 million for it even though it was not for sale.
Glimpse of the interior is all over Oprah's social media. This included her antique furniture and her beige colour scheme. Some of the amenities includes a library, several living rooms, six bedrooms, fourteen bathrooms, and a wine cellar. Outside of the mansion includes a swimming pool, a tennis court, a koi pond as well as a horse stable and barn.
11. George Lucas – $100 Million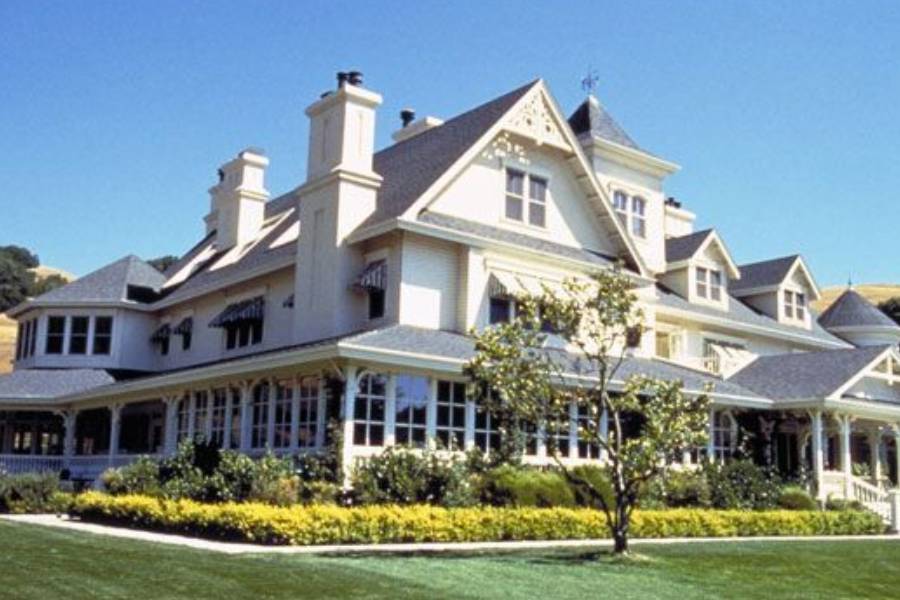 Creator of the Star Wars franchise, George Lucas bought this property known as Skywalker Ranch in 1974. It is known for its secretive nature, as visitors must be invited and pictures are not permitted under any circumstances. Some of the amenities involved in Skywalker Ranch is a man-made "Ewok Lake", a barn with animals and fresh vegetables, a hilltop observatory, various vineyards, and the fitness centre with racquetball courts. However, there has been a large dispute between other residents to expand the building due to noise and light pollution it would produce.
12. Drake – $100 Million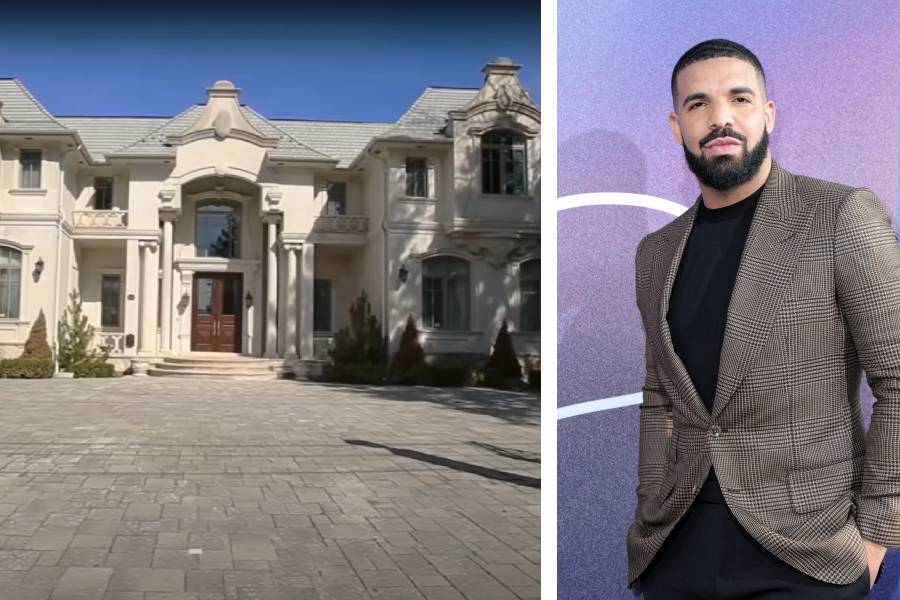 Custom built for Drake in 2020, this 50,000 sq. ft. estate boosts many features that are fit for a king. Known as 'The Embassy', the mansion was constructed with limestone, bronze, and exotic woods. Canadian architectural and interior designer Ferris Rafauli worked with Drake.
Following the grand name and luxury hotel feeling, the decorations include the iconic Metropolitan chandelier by Lobmeyr, floor to ceiling ebony and closets adorned with rock crystals and diamond-tufted shearling with polished nickel studs. Other amenities include an custom NBA regulated size court and an 'award' room.
13. Pierce Brosnan – $100 Million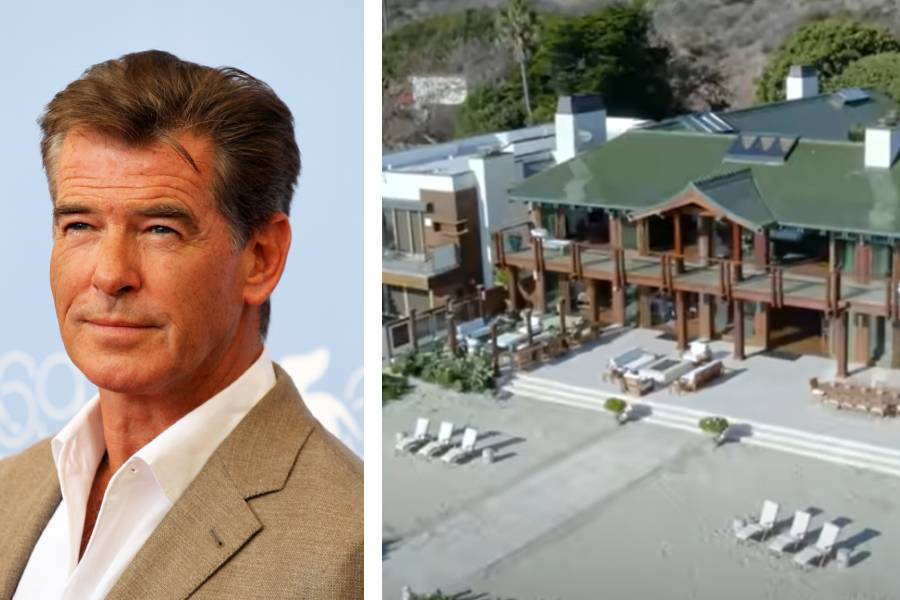 Former James Bond actor Pierce Brosnan bought two plots of land with wife Keely Shaye Smith for $7.35 million. Over 20 years later, the couple have decided to sell it for its property value of $100 million. Designed by Ralph and Ross Anderson and built by Albino Construction, the home takes inspiration from their travels to Thailand.
With carved wooden gates, a towering stand of bamboo and original green clay-tiles inspired by the mountains that rise from the north and east. However, the Asian influence is also seen through the travertine-walled Japanese-style spa with hot and cold pools, a steam room and dry sauna.
14. Sylvester Stallone – $110 Million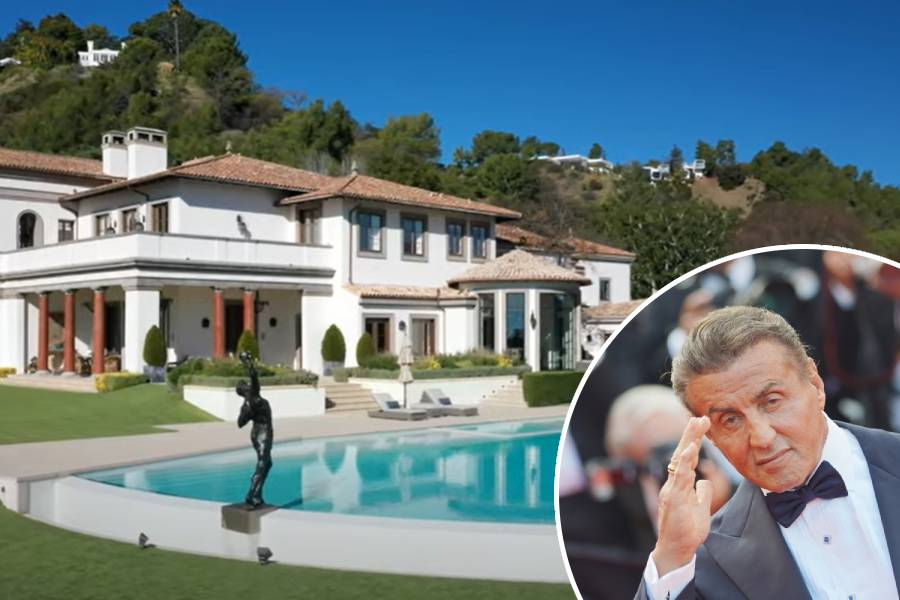 Legendary actor from both Rambo and Rocky franchises, Sylvester Stallone owned 3.5 acres of North Beverly Park, one of the most exclusive enclaves of New York. Covering 21,000 sq. ft. of land, the mansion has eight bedrooms and twelfth bathrooms. Stallone also added a guest house, designed by Richard Landry.
The mansion includes a movie theatre, a gym, and an eight car garage with an art studio. Outside, there is an infinity pool and a spa. Featuring a beautiful scenery of the wilderness around the enclave, the mansion has plenty of balconies and terraces to admire it from multiple angels.
15. Bill Gates – $125 Million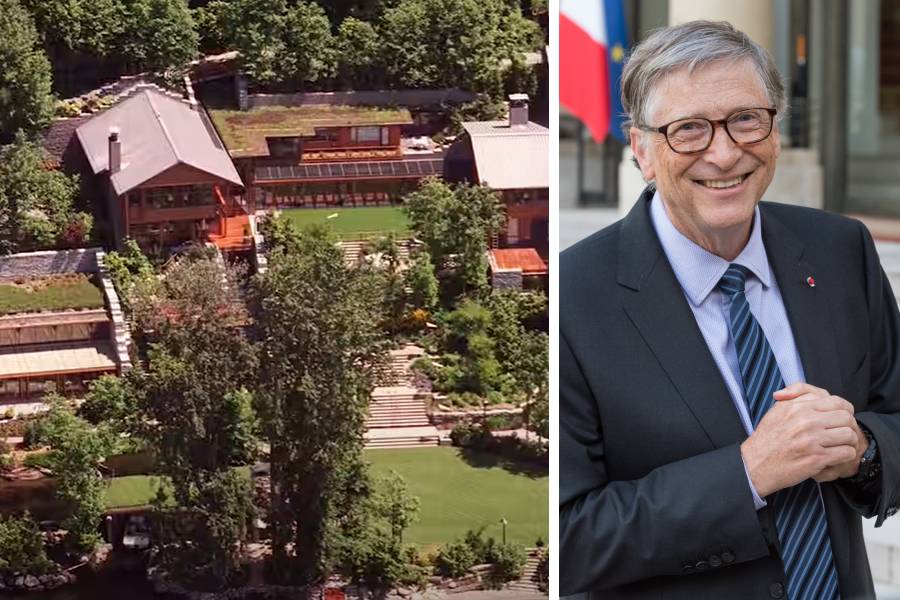 Microsoft creator and business tycoon Bill Gates created this 66,000 sq. ft. mansion on the shore of Lake Washington. The estate has been given the name Xanadu 2.0 by some online news articles. The mansion included a spa, and a stream for salmon, trout and other fish.
The 7 bedroom, 24 bathroom mansion also includes 6 kitchens, a 2100 sq. ft. domed roof library and an exercise room complete with separate changing rooms for men and women. The mansion is also technologically advanced, with guests having a microchip to track their location and change the temperature and lighting of the room.