Ellen DeGeneres was born on January 26, 1958, in Metairie, Louisiana, to an insurance salesman and a working mother.
Her parents got divorced when Ellen DeGeneres was a teenager. DeGeneres graduated from Atlanta High School in 1976. To attend university, she went back to New Orleans. DeGeneres soon realized her comedian skills and talent and started working as a comedian in small clubs. 
She traveled nationally and did many shows too. As time passed, she started getting famous. Sooner she received many offers from television and shows. She began performing in 1981. Her mother morally and financially supports her in the entire process.
18 Facts About Ellen DeGeneres
With Ellen being so popular in the media, by her stand-up comedy, chat show hosting, or voice acting. here are 18 little-known facts about Ellen DeGeneres which might amaze you:
1. She Is Worth Approximately $450 Million.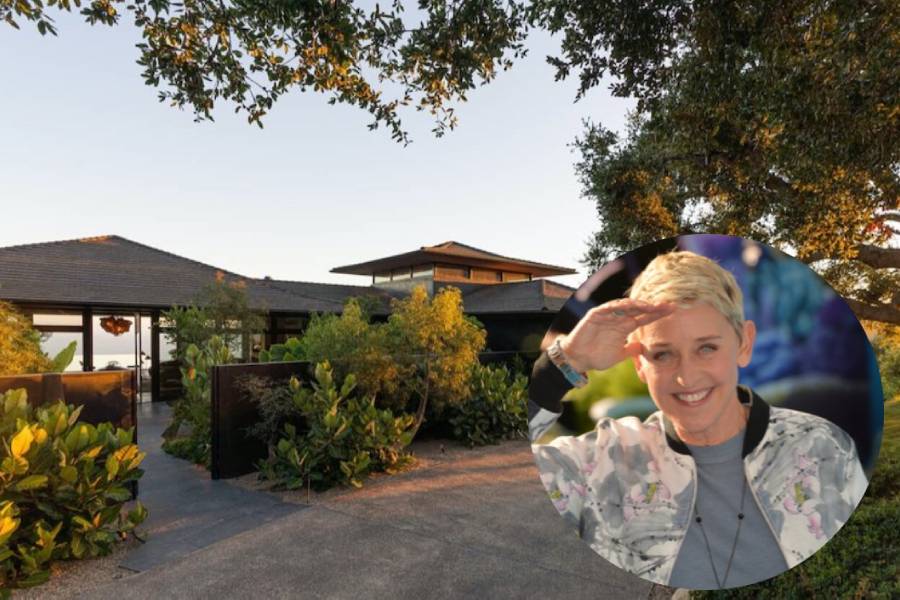 As of the latest news, her net worth is approximately $450 million. Her huge chunk of fortune comes from the talk show. She also wrote 4 books and is an actress and producer as well. Adding this all up she earns up to $70 million per year.
Labeling her as a rich millionaire would be the right thing. As the saying goes, having great fortune comes with great responsibilities. Ellen surely knows how to deal with this. She runs various charitable organizations and is an animal rights activist. She is a great humanitarian too serving people with her money as well as her status to create awareness on different global issues.
2. She is The Only Woman in History to Host the Emmys and Oscars.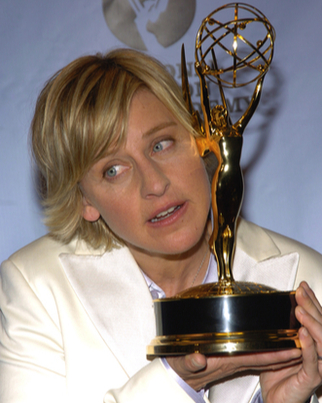 Any other woman in the world will not fit for this record as much as Ellen does. She is the record-setter of hosting Emmy and Oscar. She hosted Oscar twice, once in 2007 and then again in 2014. She hosted the Primetime Emmy Awards ceremony in 2005.
3. She Worked as a Vacuum Cleaner Saleswomen.
We can say that she owns a great fortune. But life was not easy for her all the time. To support her dreams, she did many odd jobs in the past. Among them, one was the vacuum cleaner saleswoman. But we can predict that like all other things she would also be perfect at this job. She also worked as a paralegal, a waitress at TGI Friday's, and at an oyster shucker. From this, we can tell how dedicated and hardworking she was.
4. Madonna and the Duchess of Cambridge Are Her Distant Relatives.
Ellen surely has a very interesting and deep family tree. Once she found out that she is the 15th cousin of Catherine-Duchess of Cambridge. Not limiting here, she is also related to Madonna, the queen of pop.
The pair shared the 10th great grandfather from France Martin Aucoin. Their families migrated to Nova Scotia from France. Ellen's family settled in Louisiana while Madonna's side resided in Michigan. Now it perfectly makes sense why Ellen has a French surname, DeGeneres.
5. She Was Raised as a Christian Scientist.
The concept of Christian Scientist is very different if we have a closer look. Among many beliefs, the interesting one is that according to them, disease is a kind of illusion and when one gets sick, they should pray rather than taking medicine and running to doctors. Ellen and her brother were raised in a family of Christian scientists. Ellen once told when her father died, that he has not consumed any medicine in his 92 years of life and never visited a doctor.
This is how he managed to live up to 92 years. She once revealed that she had not taken any aspirin until she was a teenager, and her upbringing was very strict in church. However now she is non-religious, but she said she believes in an Omnipresent God.
6. She lost to Michelle Obama in a Push-Up Competition.
The former first lady wife of former US President Barack Obama appeared on The Ellen DeGeneres show in 2012. Michelle was in the spotlight during those days for her toned arms and work routine. Ellen couldn't stop herself from commenting and offered her a push-up competition.
The competition occurred on Ellen's show set. The audience counted their reps. Ellen being 54 years old at that time managed to do 20 push-ups which were quite impressive. While Michelle Obama was younger than Ellen. She was 48 years old and won the competition by doing 25 push-ups. This clip was on YouTube and gained many views.
7. Divorced Parents and Broken Home.
Ellen's parents Elliot Everett DeGeneres, insurance salesman by profession, and Betty DeGeneres, a speech therapist got divorced when Ellen was only 13 years old. Ellen decided to stay with her mother while her brother Vance stayed with their dad. Her mother remarried shortly after divorcing Elliot. Her new husband Roy Gruessendorf moved the family to Texas. While her marriage with Roy ended in the early 1980s.
8. Her Stepfather Physically Abused Her.
When Ellen was a teenager, she suffered a lot. Seeing her mother Betty suffering from breast cancer and at the same time being molested by her stepfather in the absence of her mother was just like hell to her. The abuse started when Ellen was only 15 years old. During interviews and shows, she has talked about the experience of educating and aware other girls.
She said that at such a young age we are vulnerable and weak. We don't know how to protect ourselves and how to speak if something happens. The right thing to do is to tell someone whom you trust as quickly as possible. Sharing her experience, she stated that, once her stepfather tried to break into her room, which she locked to keep herself safe from him.
He tried to break the door and she had to escape from the window to save herself. Ellen tried to tell her mother about all this situation but in the beginning, she did not believe Ellen. Ellen said that she started to avoid her stepfather and stayed away from home for long hours. Her mother stayed in the relationship with her stepfather for almost 18 years. After that she dumped him.
9. Only Female Comedian to Appear on Johnny Carson.
In 1986 the young female comedian Ellen made her first appearance on the "Johnny Carson's Tonight Show". She was the first female comic to sit on the couch and chat with Carson. The show reached a notable record. This was the start of Ellen's comedy career.
She started to appear on more shows like "The late show with David Letterman", "The Tonight Show with Jay Leno", "The Oprah Winfrey Show" and many more. She also won the best female standup award at the American Comedy Awards in 1991. For her unbeaten sense of humor and presentation, she was famous all-around America.
10. The First Guest to Appear on Her Show Was Jennifer Aniston.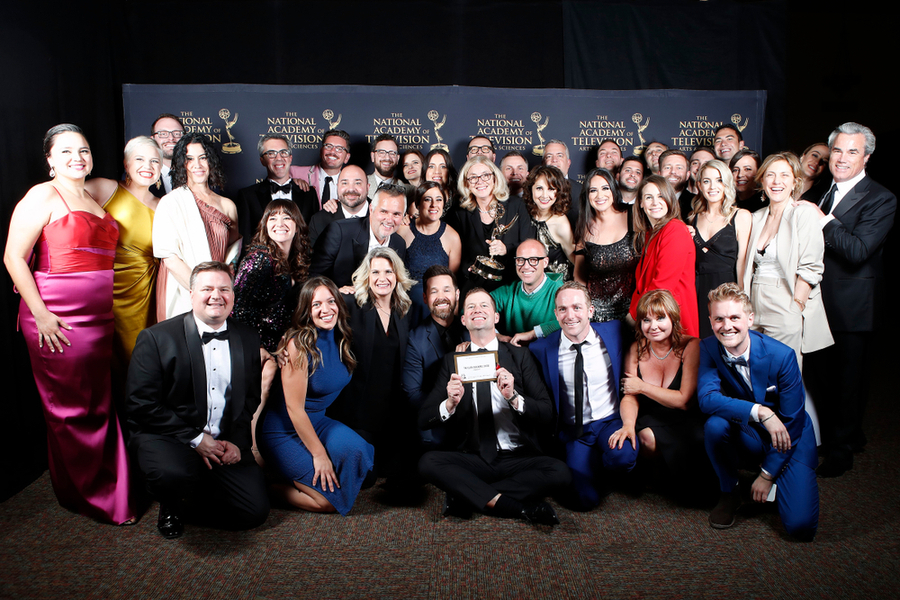 The most beloved and favorite show of all America, The Ellen DeGeneres show's first episode was aired on September 8, 2003. Now the question arises of who the first guest was to appear on Ellen's show. It was no one other than Jennifer Aniston, who was there to promote the final season of Friends.
Since then, Aniston regularly appears on the show to promote her ongoing projects. Ellen and Jennifer have developed a firm friendship all thanks to the show. The duo has been spotted together at several parties and dinners.
11. She is Our Dory from Finding Nemo
The bluefish in finding Nemo has created a huge fan base. Adding the voice of Ellen has just brought this character to life. Yes, Ellen indeed voiced the playful yet forgetful sidekick Dory in the movie Finding Nemo. The character with Ellen's voice got so famous that a whole sequel was made on it." Finding Dory" was released in 2016.
The director Andrew Stanton stated that there was no one other than Ellen who could voice Dory. The character was written specifically for her. Ellen's natural habit of starting a new topic within a conversation and brilliant sense of humor was the perfect match according to the character's requirements. Surely the movie was a great hit. All thanks to Ellen.
12. She Dropped College.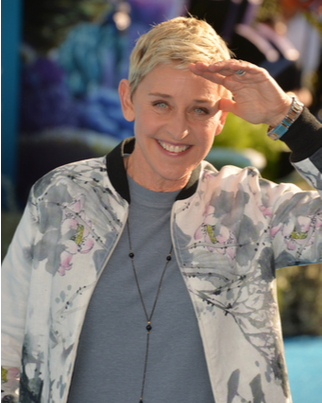 Yes, Ellen is certainly a college dropout. DeGeneres studied at the University of New Orleans and was majoring in communication studies. But during the first semester, she dropped out and went to work in a law firm with her cousin.
Now she is a graduate. But not through the simple way everyone follows. She received an Honorary Doctoral Degree from Tulane University in New Orleans in 2009. The Honorary degree is like all other degrees but just without doing work. Great isn't it. She also gave the commencement speech later that year after receiving the degree.
13. She is a Lesbian.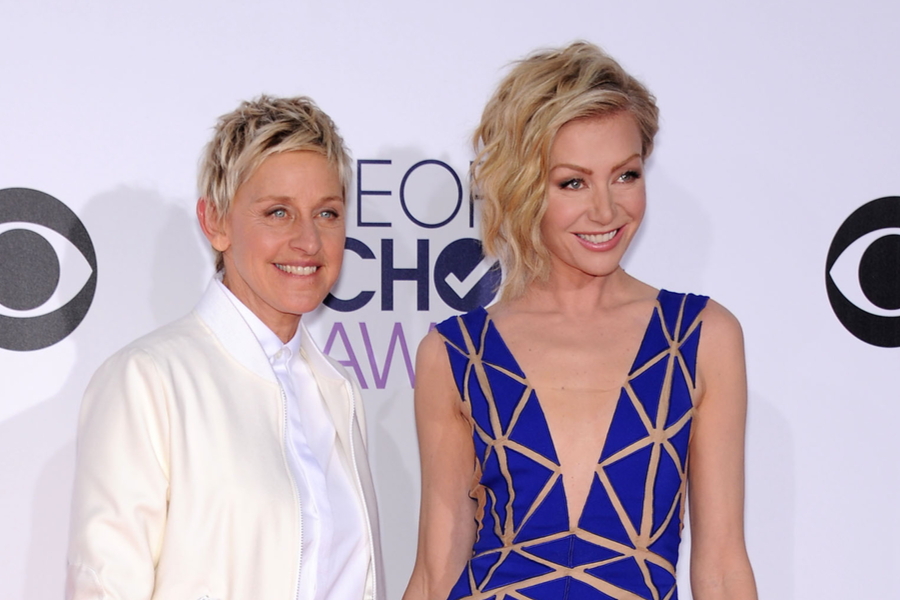 Ellen came out as a lesbian through her sitcom "The Puppy Episode". Later that month she made her decision more public through Time magazine cover. She also made this announcement on Oprah Winfrey's show.
After this, she faced backlash from religious groups and social networks. Initially, she had to face a hard time. But as the time passed things were getting back to normal. She married Portia De Rossi in 2008. The couple is still together and living happily ever after.
14. Vance DeGeneres is the Funniest Member of The Family.
Globally known for her humor Ellen DeGeneres isn't the funniest member of the family. Vance was always the funniest member of the family she stated multiple times.
In her teenage days, she was a shy girl who was afraid to face the crowd. During gatherings, she used her jokes to interact with people. This is how her skills got better and she finally introduced herself as a comedian.
15. She Posted the Second Most Tweeted Photo.
Nearly there to make another record DeGeneres has always left us all amazed. Ellen's famous selfie from Oscar 2014 has nearly broken the record of the most tweeted photo.
The selfie had gained over 33 million retweets and was shared in over 151 different countries worldwide. It managed to gain over 2.2 million likes. People around the world fall in love with this selfie.
16. She Was a Heavy Smoker.
Many people wouldn't believe that Ellen was a heavy smoker. She claimed this several times herself too. As smoking isn't a good thing and every smoker wishes to leave it once and for all. The same goes with Ellen too. She always desired to save herself from this habit but couldn't find a way.
The Allen Carr "Easyway" method became a ray of hope for her. With the help of a therapist, she was able to leave smoking forever. She also promoted this method many times.
17. She is a Philanthropist.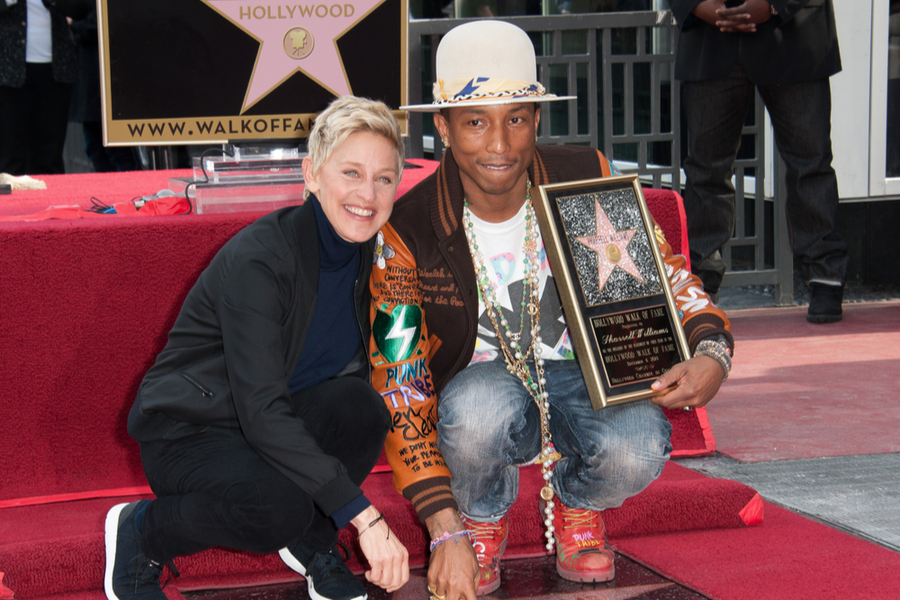 The love of humanity and the care of living beings is surely in the roots of Ellen. She is so generous and concerned about the sorrows and problems of humans that she has donated a huge chunk of her earnings to this cause.
Be it animals, humans, or any other living beings, Ellen had worked for them all. She is currently working on several projects to save wildlife and conserve nature. Donating for the scholarships of needy students, providing treatment for the ill ones, or raising money for elephants and gorillas Ellen had done it all.
18. She was the Awarded Presidential Medal of Freedom.
In Nov 2016 she was awarded with the Presidential Medal of Freedom by Barack Obama. This is the highest award that a civilian can earn. Apart from this, she had won many more awards too for her fabulous humanitarian and entertainment work.
Ellen DeGeneres is a living example of success. From fame to money, she has achieved all things in her life. People throughout the globe love her and cherish her. She is a great humanitarian as well as an awesome human being who has the talent to make people laugh. We wish her great success and a healthy life ahead.
"I stand for honesty, equality, kindness, compassion, treating people the way you'd wanted to be treated, and helping those in need. To me, those are traditional values that's what I stand for. I also believe in dance."
Ellen DeGeneres