Celebrities have always left us amazed. Be it their acting skill, singing, or extravagant lifestyle. Doing classy or normal things is not their style at all. When it comes to pets, they own the most exotic or rarest breed in the world. Making in the spotlight through their pets or sharing Instagram photos with them, is always loved, and cherished by them.
Apart from that, we can truly say that they do care for their pets a lot. From maintaining their hygiene to proper healthcare and diet they have done it all very well. Most of the time these unusual pets find it hard to adjust. Now those are the heart-breaking moments in which they must let them go. Nevertheless, the following is the list of Top 16 celebrities and their most unusual pets.
1. Miley Cyrus -Big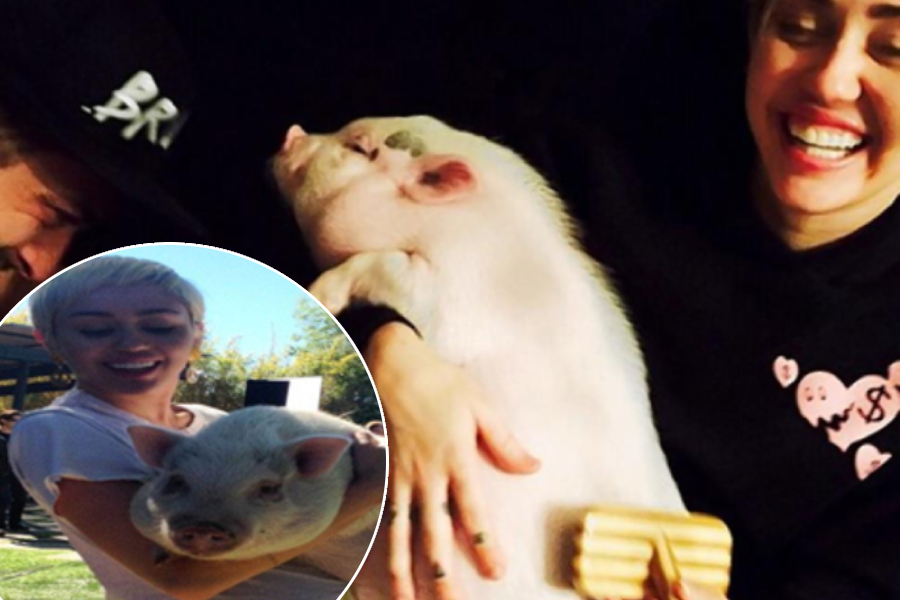 Miley Cyrus is an American singer, songwriter, and actress. Her father is country music singer Billy Ray Cyrus. When Miley Cyrus's beloved dog Floyd suddenly died in April 2014, she adopted a pig in august. She introduces her tiny piglet to her fans through Instagram photos. She shared many photos on her Instagram account, of showering her pig.
She adores her pig too much and loves it dearly. She also shared kissing photos of her pig on Insta. Apart from herself, her pig was also a main attraction for her fans. They loved to see and share Miley Cyrus and her pig's photos and videos. The pig died recently. Miley Cyrus and her fans were very unhappy with this tragic incident.
2. Leonardo DiCaprio – African Spurred Tortoise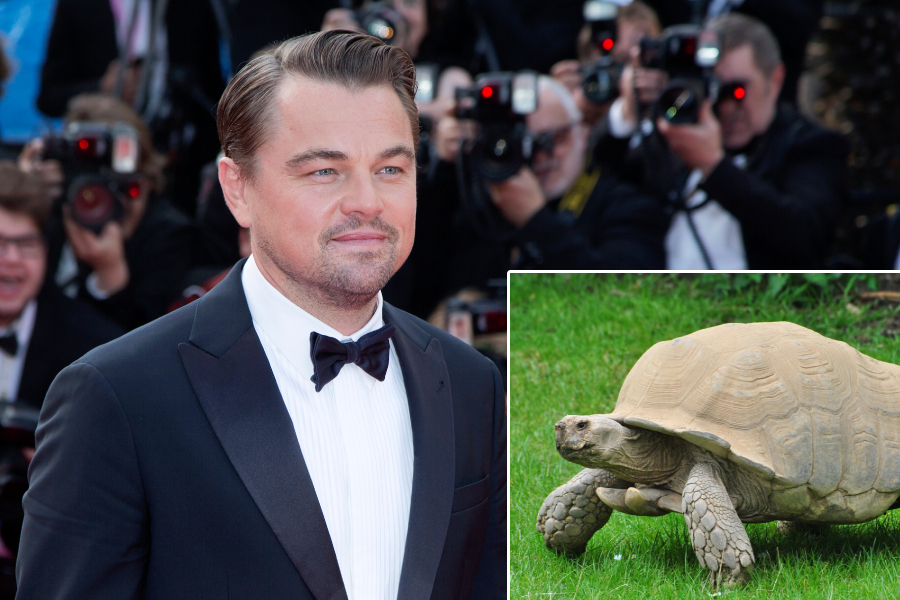 He is an American actor, film producer, environmentalist, and activist. He has been placed eight times in the annual ranking of the world's highest-paid actors. He has an African spurred tortoise, a species of tortoise inhabiting the Sahara Desert.
It is a special breed of tortoise. It is reported as the third-largest species of tortoise in the world. He bought a $400 tortoise as his new pet. With good living conditions, these tortoises can live up to 80 years and can weigh as much as 200 pounds. We can say that the pet will remain with Leonardo for a long time. He loved his tortoise so much that he spent much of his time with him.
3. Mike Tyson – Tigers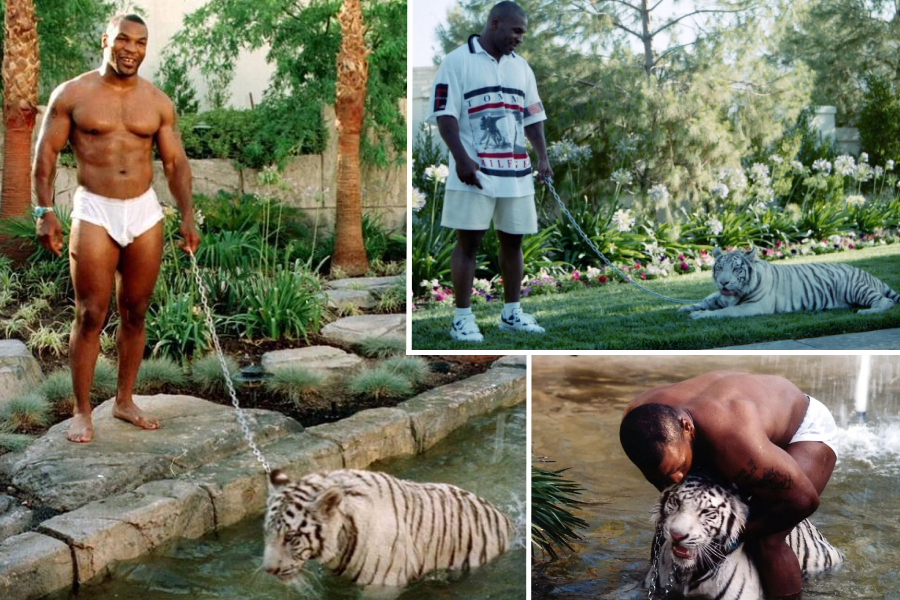 Michael Gerard Tyson is an American former professional boxer. He is also famous as "The Baldest man on the planet". He is considered one of the greatest heavyweight boxers of all time. The legendary boxer had three albino tigers as pets. They were named Boris, Storm, and Kenya. One of his tigers also appeared in the movie "The Hangover".
He had these tigers for at least one year. Kenya is the closest one to Tyson. Tyson had her for a long period of 16 Years; however, he had to give up after she attacked a trespasser brutally. Tyson paid a huge amount of $250,000 as compensation for the injury. Tyson had to rehome Kenya after he took an arm of a trespasser. He loved her so much. He kept Kenya in his bedroom, slept with her, and stayed with her.
4. Elvis Presley – Wallaby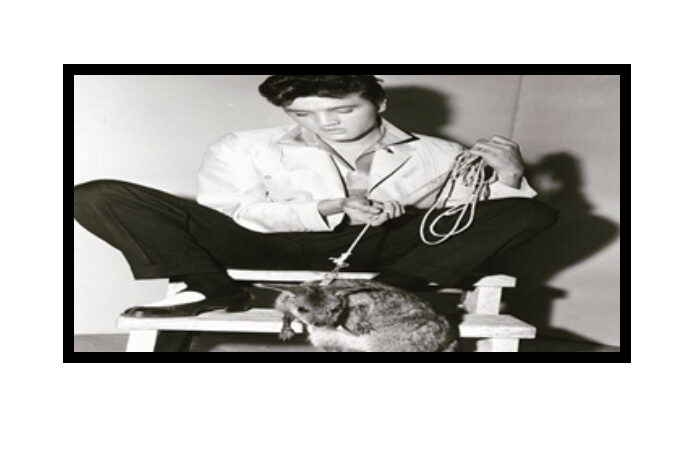 Elvis Aaron Presley professionally known as Elvis was an American singer and actor. He is known as the "king of rock and roll". He was regarded as one of the most significant cultural icons of the 20 century. Elvis owned a kangaroo as a pet which was given to him by a fan. Later he donated it to the Memphis Zoo.
He owned a mini zoo at Kings Graceland estate which roamed over 13.8 acres surrounding. He had chickens, birds, donkeys, wallabies, dogs, squirrels, and horses. We can call this one "Elvis Presley's Zoo". Some were gifted by his fans while the other animals were bought by him. He loved his pets more than anything.
5. Paris Hilton – Kinkajou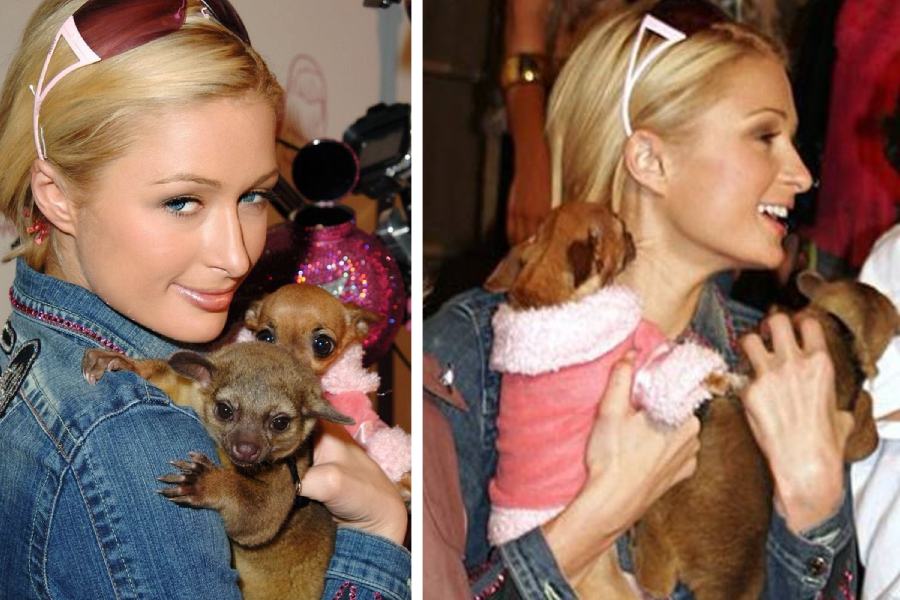 She is an American media personality model, singer, socialist, business woman actress, and D.J. She is the great- granddaughter of Conrad Hilton, the founder of Hilton Hotels. Hilton is famous for owning fancy things. Now when it comes to pets how is this possible the actress would let her standards low. She owns a Kinkajou as a pet name baby LUV. The kinkajou made it to the headlines when accidentally baby LUV bit Hilton. The animal bite took Hilton to the hospital ER and that little Kinkajou was sent to a new home.
6. Phyllis Gordon – Cheetah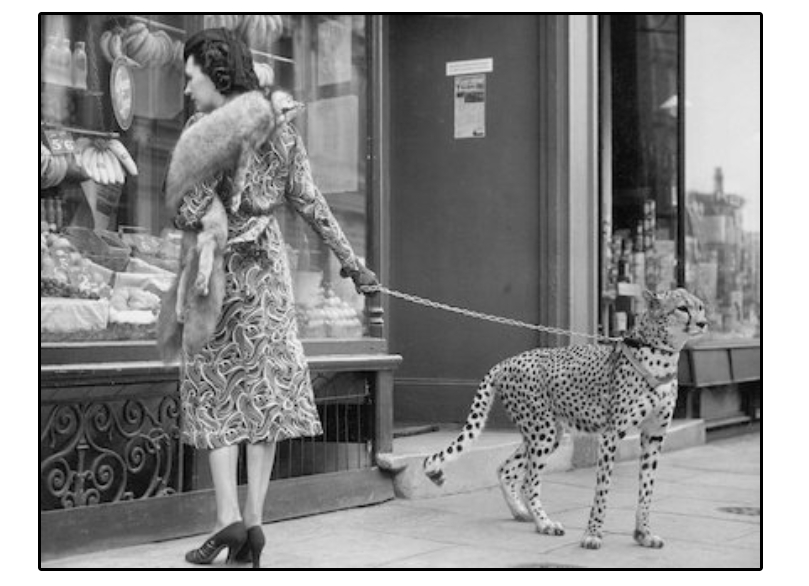 She was an American actress. She appeared in many movies of the silent era (1911 to 1941). She owned a cheetah as a pet animal. Many times, it gained people's attention when she walked on shopping streets with her pet cheetah. The paparazzi liked to capture her when she was with her cheetah. He walked with it dearly and proudly. One day when she was at a restaurant in Davenport, people were shocked to see a Marmoset in her handbag. We can say that Gordon had got a great taste for exotic animals. A normal person can never dream of going shopping with their pet cheetah.
7. Reese Witherspoon – Donkey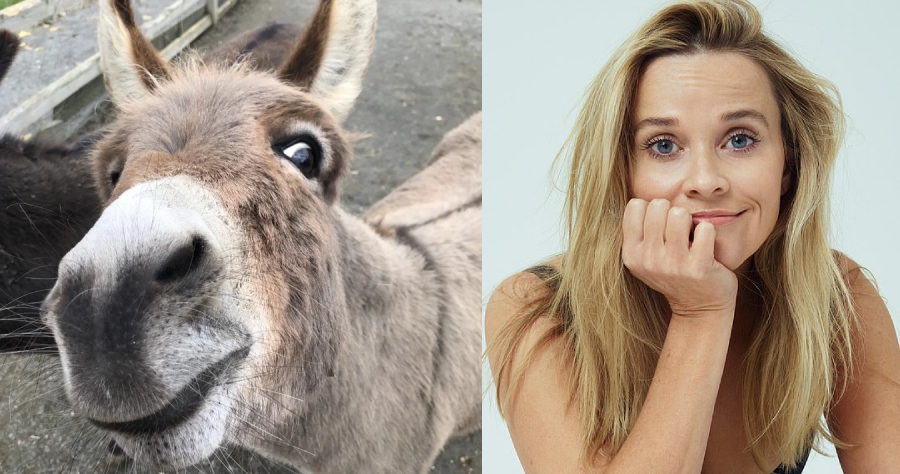 Laura Jeanne Reese is an American producer, actress, and entrepreneur. She won many awards like Golden Globe and British academy film Award. She is one of the highest-paid actresses in the world. She was also enlisted for the world's 100 most powerful women in 2019.
She owns many pets like two donkeys named Honky and Tonky, two pigs, three goats, 20 chickens, and three dogs, but she is most attached with her donkeys. She shared many photographs on Instagram and social media. In an interview, she said that she also involved her kids in taking care of these two donkeys. While sometimes her neighbors do complain because of the animal's noise.
8. Kirstie Alley's – Lemur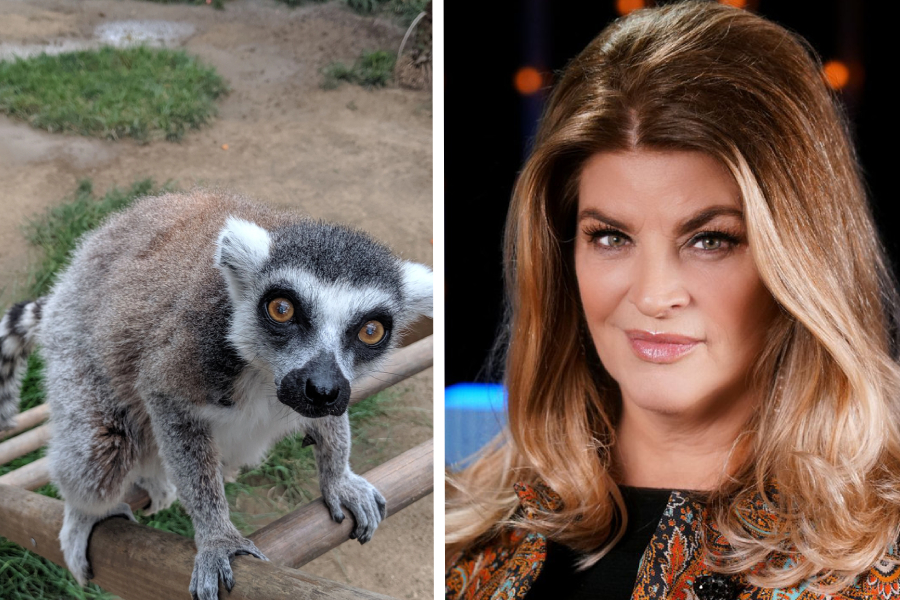 Kristie LOUSIE Alley is an American actress, producer, model, and television personality. She has won many awards in film and television. Kristie Alley owns 14 lemurs. In an interview, she said that "I started out having lemurs because of their greatness and I was very interested in conservation in Madagascar where they are formed and saving rainforest and forests.". She shared many pretty and crazy stories with her fans about her pets. Many times, she took her pets on the airplane and had many crazy experiences at the airport. We can say that Kirstie is an "animal Lunatic".
9. Nicolas Cage – Cobras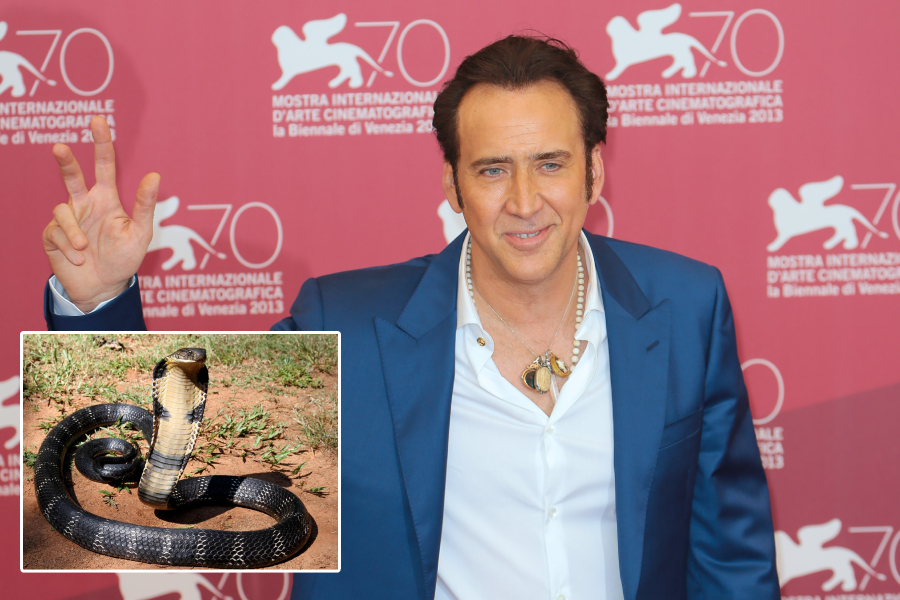 Nicolas Kim Coppola, professionally known as Nicolas Cage is an American actor and filmmaker. He won many film awards for his performance. Nicolas owned two king cobras as pets. These cobras are considered the rarest and deadliest snakes. It cost a great fortune for Cage to buy these snakes. In an interview, he revealed that his cobras are not happy with him and tried to kill him twice. As cobras are famous for their hypnotizing power, Nicolas claimed that his cobras tried to hypnotize him too. He further added that these activities are becoming common which influenced his acting too. Increasing pressure from the neighborhood and those incidents convinced him to let go of these reptiles.
10. Martha Stewart – Peacocks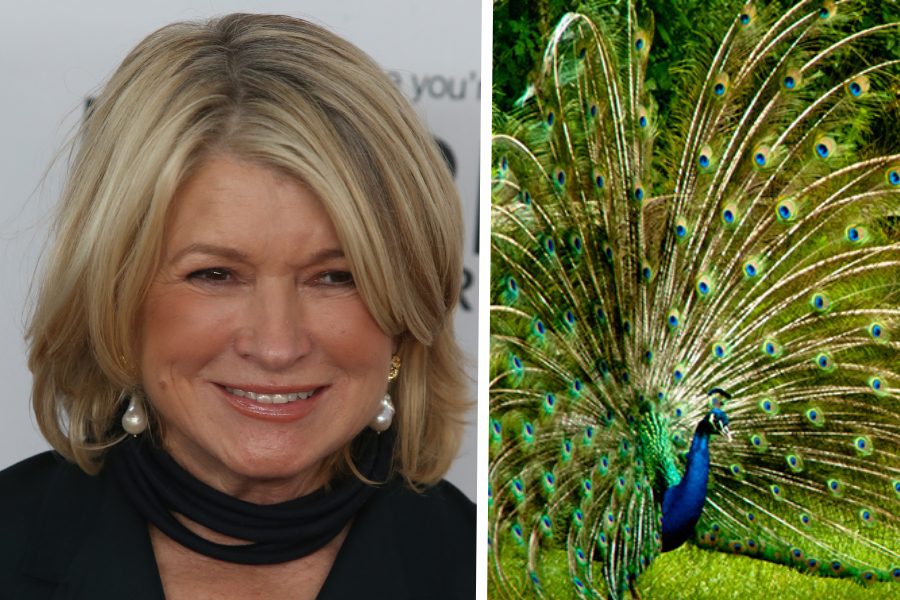 Martha Helen Stewart is an American retail businesswoman, writer, and television personality. Stewart owns 21 peacocks as pets. She wrote that her peacocks do not smell, and they are so clean. Apart from peacocks, she owns many other pets too. Taking care and nurturing them is her favorite task to do. She also said that she cares for pets too much and even thinks about their loneliness. "I would never have one goose; I have to have two geese." She explained once. From this, we can try to relate how much she loves her pets and how sentimental she is for them.
11. Vanilla Ice – Wallaroo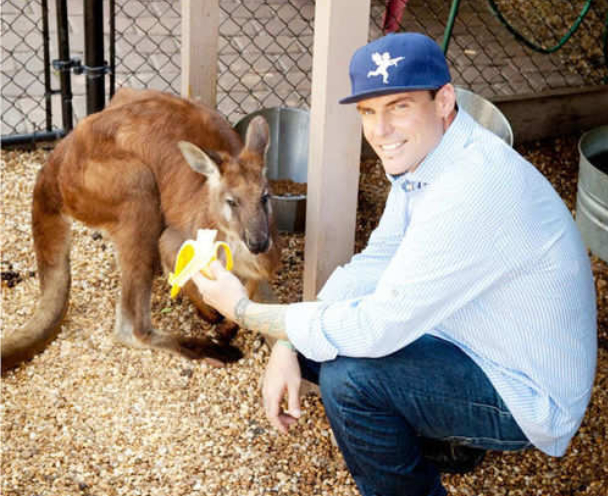 Robert Matthew Winkle, professionally known as vanilla ice, is an American rapper, actor, and television host. He owns Wallaroo, a crossbreed between a Wallaby and Kangaroo. He named his Wallaroo Bucky Buckaroo and had him for 14 years. After Bucky's death, vanilla ice was very saddened. He said Bucky is a good and loving pet. It was hopping around me and my house, showing love and happiness. After the death of his beloved pet, Vanilla had it stuffed. It is still placed in his house.
12. Hugh Hefner – Llama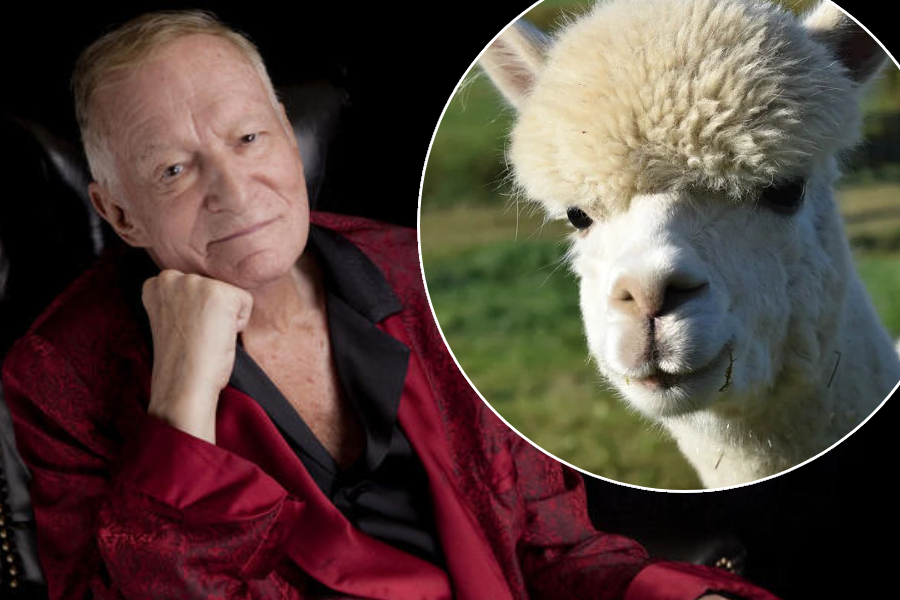 Hugh Marston Hefner was an American magazine publisher. He was the founder of "Playboy" magazine. He died on 27 September 2017. Hugh kept many animals on his property. Hugh Matron resided in a luxury mansion. He was a millionaire and lived a quiet luxury life. His big mansion shows all about his lifestyle. There were many pets in his mansion. But one of his favorites was a llama. He named him Lambert. Lambert had a special place in his heart. He loves him dearly and often states that he was like a friend to him. Hugh shared a vintage photo of his best friend (the llama) in 2014. The photo reflects how dearly he cherished Lambert.
13. Tippi Hedren – Loin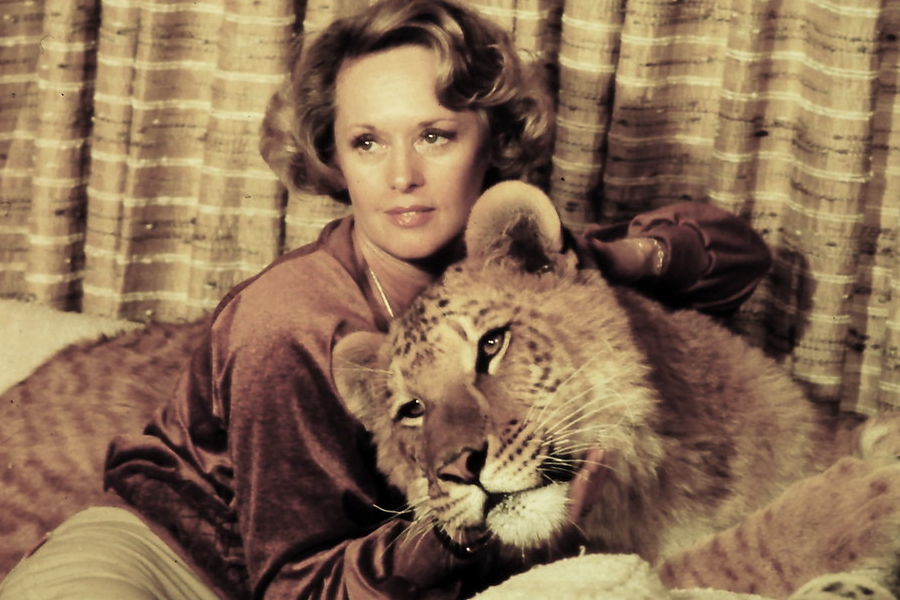 Nathalie Kay Hedren "TIPPI" is a former fashion model, actress, and animal rights activist. She is the owner of Roar Foundation and owns an animal sanctuary Shambala preserves in California. The sanctuary has been home to many big and small cats. Tippi and her husband Noel were very fond of lions. Their love grew into a passion when they were working on a film in Africa.
The wildlife preserves inspire Tippi and her husband so much that they decided to make a whole film on lions "Roar". They wanted to cast real lions in that film. An animal trainer advised them to bring home a lion so that they would have a stronger connection with it. From here the story of Tippi's love for lions began. They bring home a lion named Neil.
Melanie stated that in her childhood Neil the lion was his best friend. The film was released after a decade featuring Melanie Griffith, Tippi's daughter. The film is regarded as the most dangerous film ever made. The ongoing passion of lions is never-ending for Tippi Hedren.
14. Ice-T – Baby Sharks
Tracy Lauren Marrow, professionally known as Ice T is an American rapper, singer, and songwriter. Ice T was fond of sharks. He decided to keep them as pets too. In his home, there is an eight-foot by the three-foot fish tank which contains baby sharks. The love of sharks was not only limited to Ice T. His wife and daughter on their Bahamas vacation have been seen swimming with the sharks too.
15. Charlie Sheen – Chinese Water Dragon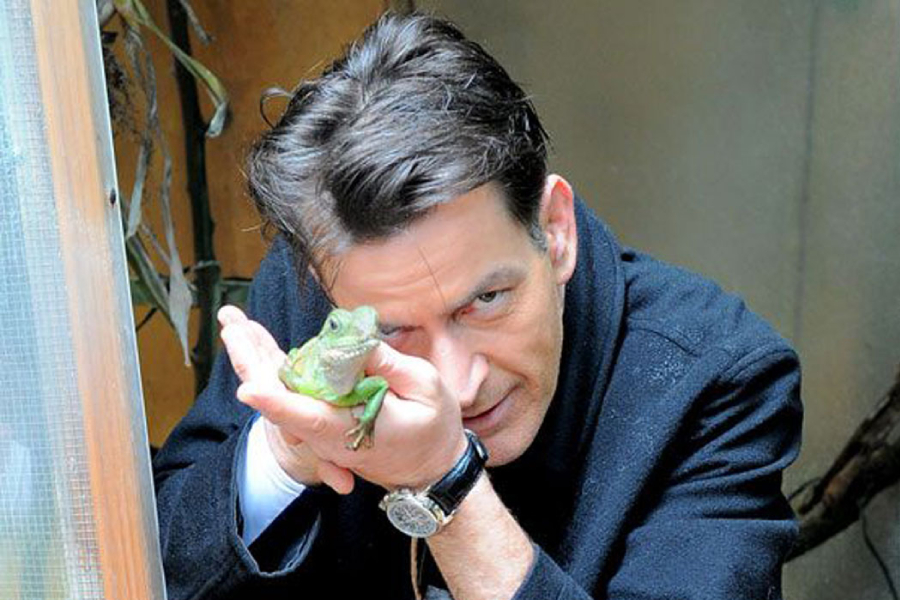 Charlie sheen is the most highly paid television actor. The actor owned many pets. Among them was a Chinese water dragon too. But unfortunately, the pet died due to inadequate care. He also owned a bearded dragon. But the pet had a terrible fate. He fell in the swimming pool and died. We can say that Charlie is not a responsible pet owner.
16. Beyonce – Snake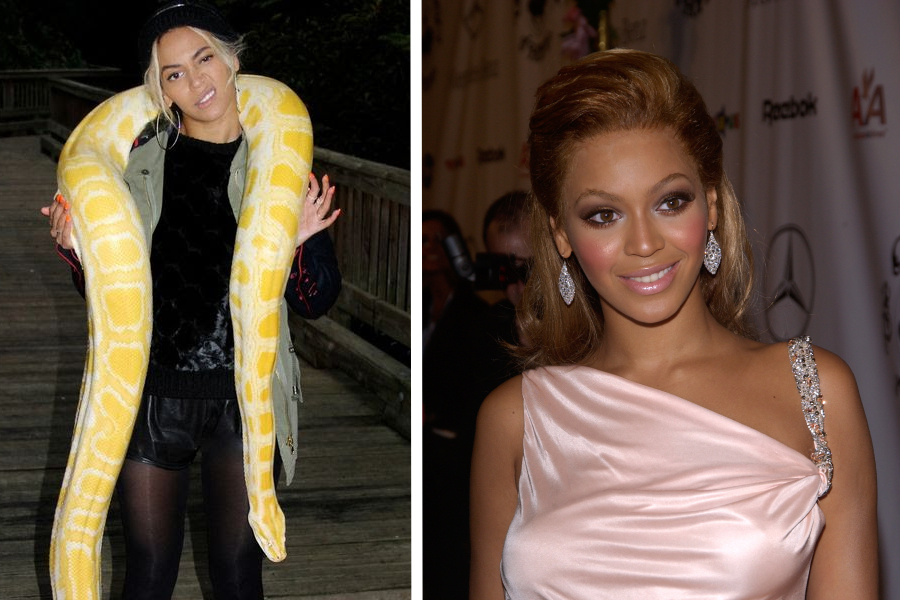 Beyonce is an American singer, songwriter, record producer, and actress. When Beyonce was rooming with her cousin they owned a pet snake named Fendi. Beyonce loved her snake dearly. She even named her pet Beyonce (Beyonce aka Fendi). The snake was her best buddy. Her dad was not pleased sometimes when the snake was on loose and allowed to roam freely. On the contrary, Beyonce slept with the snake and loved to watch tv together. Surely, we can say that Beyonce loves these gigantic reptiles.