The year 2020 was definitely a year to remember, with a global pandemic and quarantine becoming the word of the year and at last a vaccine that solved it all. We also remember the celebrities who passed away this year, each one of a different cause.
We are here to share with you about guys the biggest losses of the industry while revealing interesting facts about each one of them which you guys probably didn't know!
1. Pierre Cardin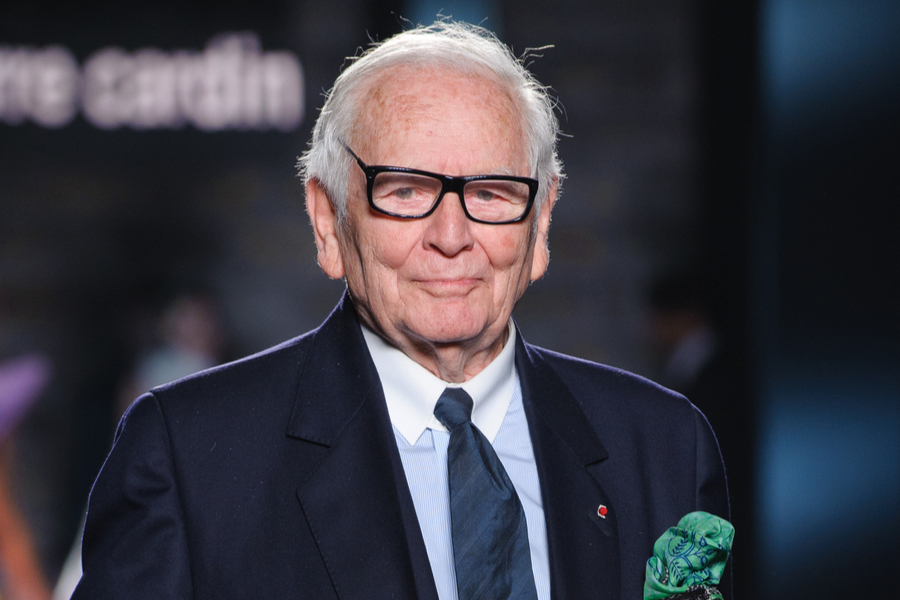 Worldwide fashion designer Pierre Cardin died December 29th at the respectful age of 98! He was born in Italy however was a naturalized French who was known for his costume designs for films such as Beauty and the Beast. He died in the American Hospital of Paris with no particular cause of his death. RIP Beast.
2. Kobe Bryant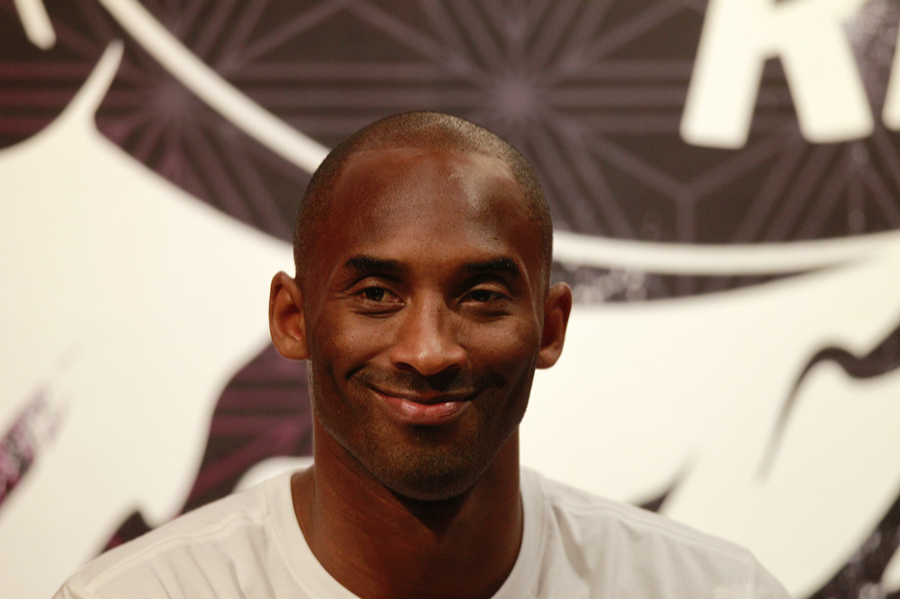 Kobe Bryant, a name you've all probably heard in the past decade, was an American professional basketball player who spent his entire sports career with the Los Angeles Lakers in the NBA. He was also referred to as "Black Mamba", a nickname he gave himself which was quickly adopted by the public.
The cause of his death left the whole world in shock; his helicopter departed at 9:06 a.m. with his little daughter and 7 other members and crashed at 9:45 a.m. into the side of a mountain. The helicopter began burning and none survived this tragic incident. RIP Black Mamba.
3. Barbara Windsor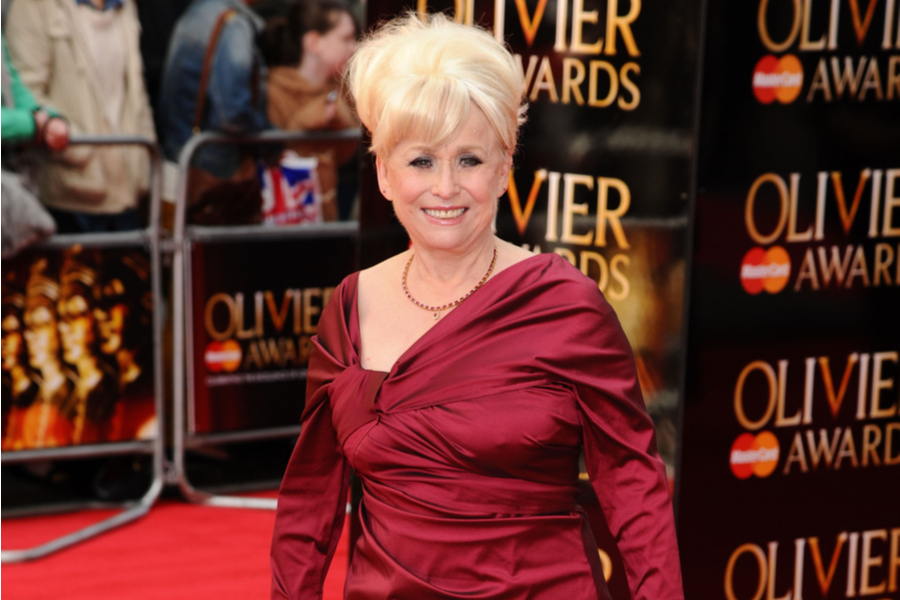 English actress, Barbara Windsor, is known for her roles in the Carry-On films, a British comedy series just in case you didn't know. She won in 1999 the British Soap Award for Best Actress in the series. Windsor's first husband was Ronnie Knight, a convicted criminal who was sentenced multiple times alongside his brothers.
She was diagnosed with Alzheimer's disease in 2014 and chose to keep it personal. She died at the age of 83 at the end of 2020 and was recognized by the Royal family and Boris Johnson after her death as a "national treasure". RIP Peggy Mitchell.
4. Bill Withers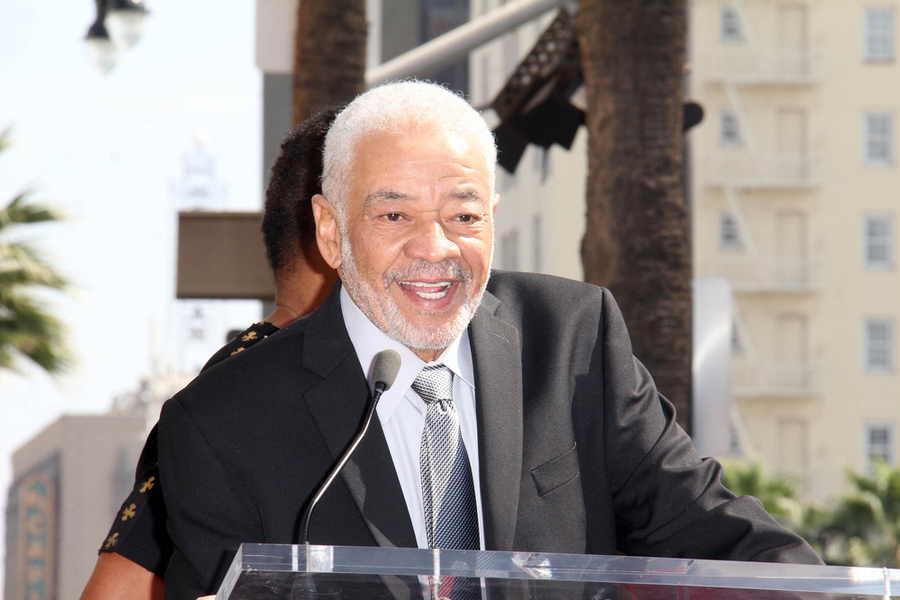 Bill Withers was an American singer and songwriter. You've probably heard his songs playing on the radio hundreds of times but never actually known who they were written by. "Ain't No Sunshine" "Lovely Day" and "Just the Two of Us" are just three of his many hits which he had during his relatively short career of fifteen years.
In addition, he was also a musician who was skilled at playing the guitar and keyboards. His death has left a global agony amongst the music industry and many artists as D'Angelo, John Legend, and Justin Timberlake have credited Withers as an inspiration to music. RIP Sunshine.
5. Diego Maradona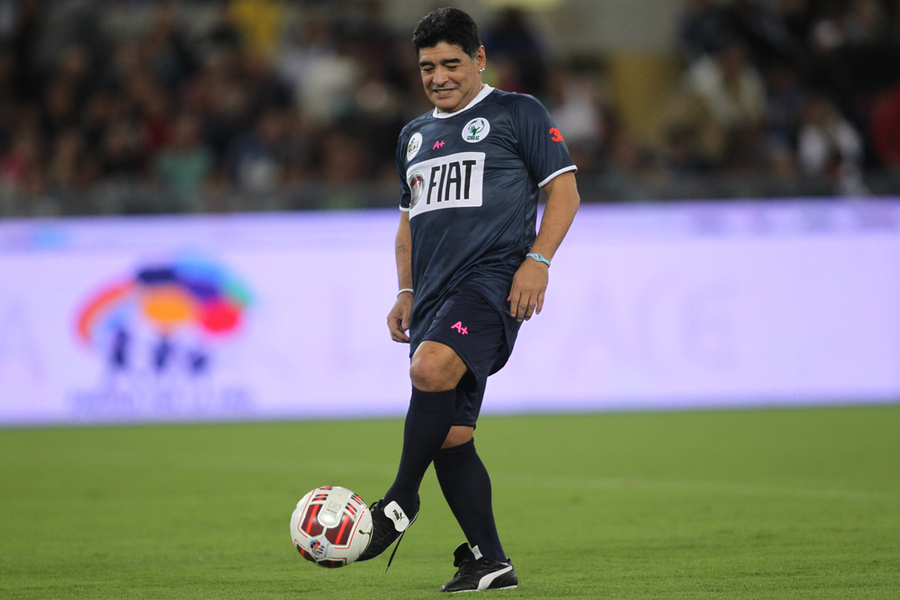 Argentine professional soccer player and manager, Diego Maradona was commonly regarded as a soccer legend and one of the greatest players in the history of the sport. Diego started playing for his home team, Argentinos Juniors in the '70s and quickly became the desired player all over the world.
During his career, he also played for FCB and Napoli but came back to his roots at the end of his career in 1995, when signing with Boca Juniors, another Argentine sports club. Maradona died because of a heart attack that happened just a few weeks after he underwent brain surgery. His coffin was draped in Argentina's flag and the whole world was in sorrow, thousands of mourners filed past his coffin that day. RIP N.10.
6. Kirk Douglas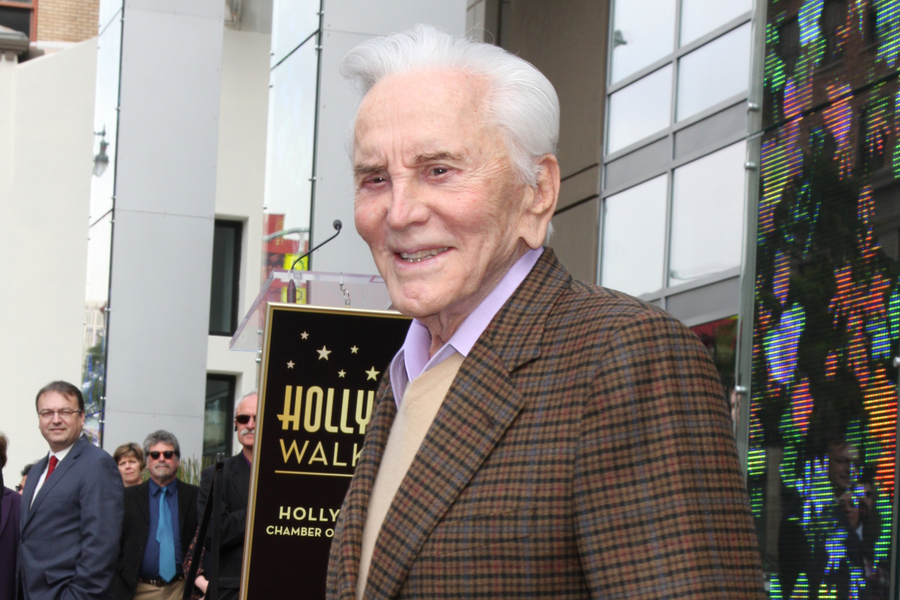 Kirk Douglas, born Issur Danielovitch, a name derived from Yiddish, was an American actor, director, and producer who lived more than a hundred years! He died just a few months after he turned 103 due to causes that were kept private within his family.
It was known that Douglas suffered a severe stroke during his 80's which impaired his speaking ability, however, there was most likely no correlation between the two. During his career, he and his wife donated various non-profit donations to charities and his former college. He was then also recognized as a philanthropist. RIP Danielovitch.
7. Jack Charlton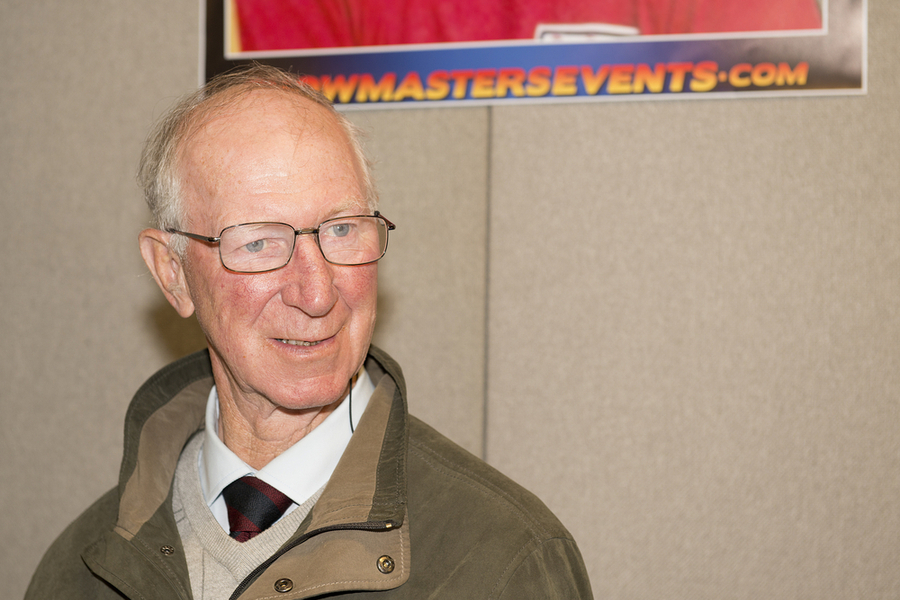 English soccer player and head coach, John Charlton was a well-known defender player in the soccer team Leeds United. He played overall for 23 years and was also a part of England's national team together with his brother Bobby Charlton who played for Manchester United.
Charlton had suffered from both lymphoma and dementia before his death, he died at his home in Northumberland, England in July 2020 leaving a wife and three children. RIP Defender.
8. David Prowse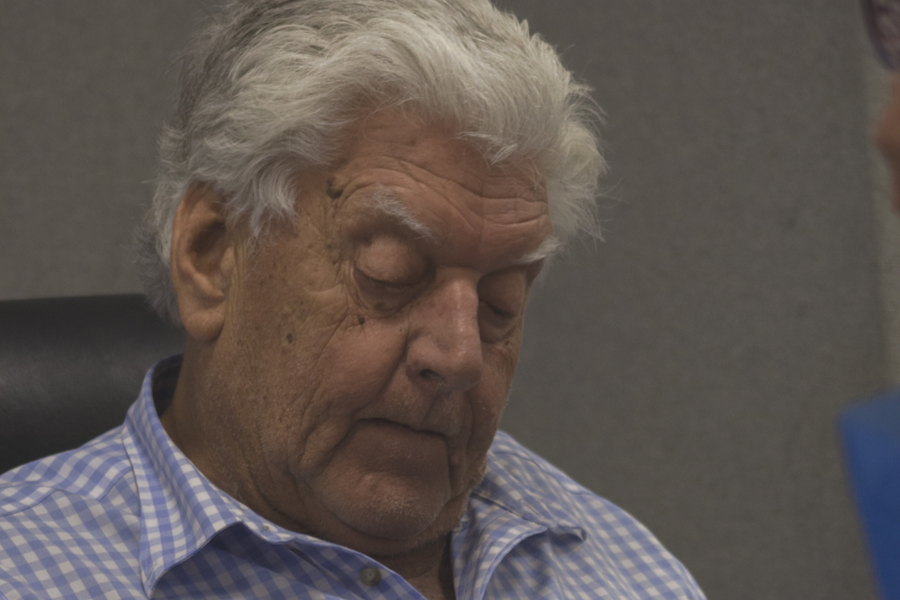 David Prowse was a British bodybuilder and weightlifter as well as an actor in British films and television. His most famous character is Darth Vader in the original Star Wars trilogy. In 2015, he took part in two documentaries regarding his Darth Vader role named The Force's Mouth and I Am Your Father.
Prowse had also gained success in his weightlifting career. He won the British heavyweight weightlifting championship for three consecutive years, the first one being in 1962. Prowse's death was most likely caused by a short illness however not much is known about it. RIP Strong Man.
9. Ronald Bell
Best known for his number one single "Celebration" which hit first place on the US Billboard Hot 100, Ronald Bell held many titles between them being a composer, songwriter, producer, saxophonist, and a co-founding member of Kool & the Gang.
Bell was a Muslim and thus was also given the name Khalis Bayyan by the Muslim leader Warith Deen Mohammed. You wouldn't believe it, but Bell gave birth together with his wife to ten children! Unfortunately, he died at the relatively young age of 68 with no specific cause. RIP Celebrater.
10. Orson Bean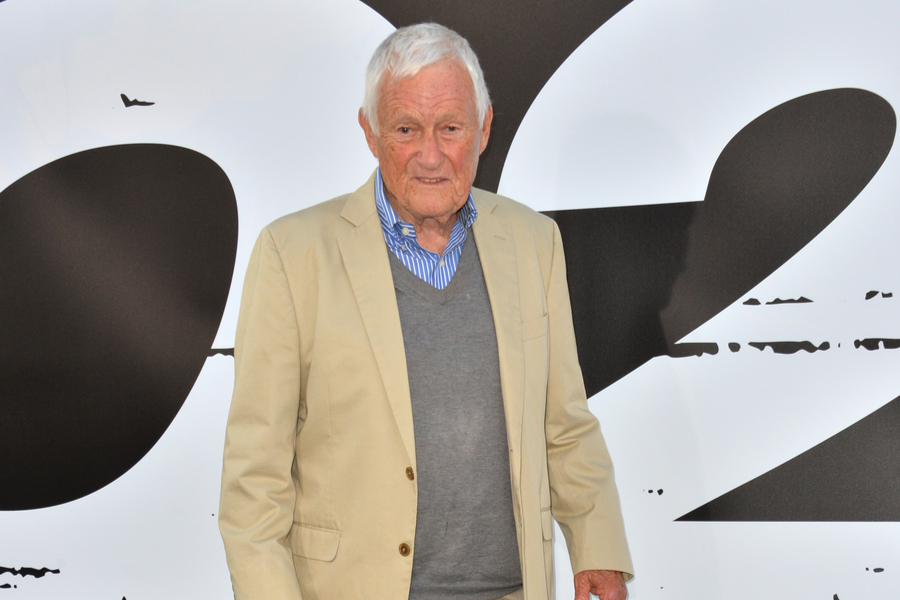 Orson Bean, born Dallas Frederick Burrows, was an American multi-talented figure. He was an actor, comedian, producer, and writer. Orson Bean appeared on many televised game shows from the '60s to the '80s and was Johnny Carson's favorite during the time he hosted The Tonight Show.
Also, Bean appeared on the show more than 200 times, definitely a world record! Bean died at the age of 91 in a car accident while he was a pedestrian walking near Venice Boulevard in Los Angeles. He was struck by two drivers who did not see him, said a captain from the Los Angeles Police Department. RIP Talent.
11. Chadwick Boseman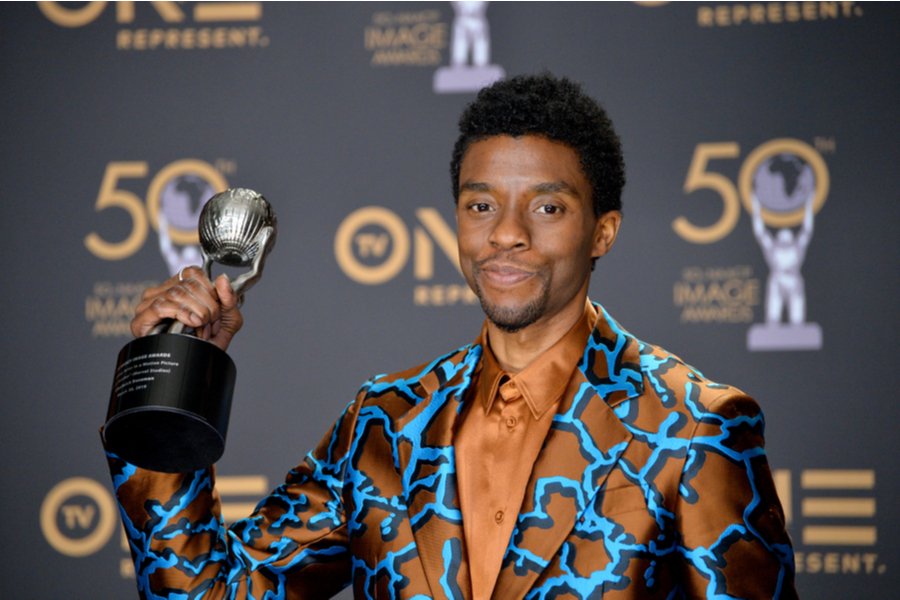 Chadwick Boseman was an American actor and playwright who did his studies at Howard University. Boseman achieved his international fame when starting the Marvel superhero Black Panther. However, he also achieved fame for his playwright for Deep Azure when it was nominated for a Jeff Award, an award given to theater pieces.
Boseman died due to complications of his colon cancer. He had been diagnosed with stage three colon cancer four years before his death. He was treated with chemotherapy but unfortunately, his disease deteriorated and he died at his home with his family by his side. RIP Panther.
12. Edd Byrnes
Edward Byrne Breitenberger, known better by his professional name as Edd Byrnes was an American actor who was active between the '60s and the '90s. He was best known for his main role in the T.V series 77 Sunset Strip which ran for six years during the '60s.
Byrnes's father, Gus Breitenberger, was an abusive alcoholic who died when Byrnes was only 13. Edd decided to drop his father's last name after his death in favor of his mother's last name, Byrnes. Byrnes died 87 years old by natural causes at his home in Santa Monica. RIP Edd.
13. Olivia de Havilland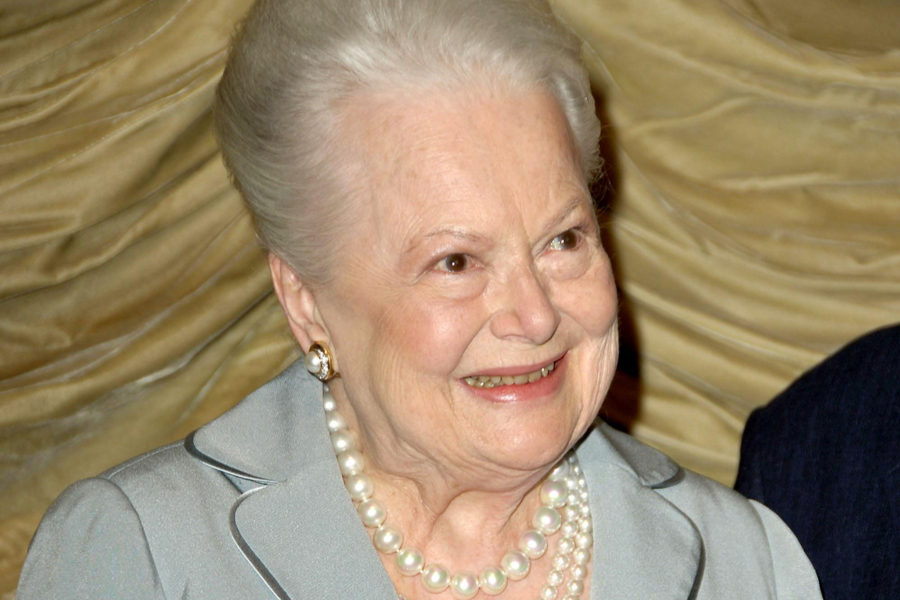 We're not even going to try and write Olivia's full birth name as it would probably take up the whole paragraph, however, for short, Olivia de Havilland was a British-American actress who focused her career on the cinema.
She was one of the most known and successful actors of her time and in addition, she held the title "Oldest living and earliest surviving Academy Award winner" until her death in July 2020. Next time you walk on the Hollywood Walk of Fame, don't forget to check out her star at 6762 Hollywood Boulevard which she received in 1960. RIP Star.
14. Johnny Nash
He started by building his career in the R&B world however, he was quickly recognized as being a central influencer behind the acceptance of the music genre reggae. Johnny Nash, not Cash! Was best known for his 1972 hit "I Can See Clearly Now" which has become an international success.
Nash died during his 80's at his house due to natural causes. His health was declining for several years before however he was never diagnosed with severe disease. RIP Reggae Star.
15. Peter Green
One of England's best blues guitarists, Peter Green has died at the age of 73, a relatively young age when compared to the other stars we have on the list. He was the founder of the rock band Fleetwood Mac which had much fame during the '70s. Green left the band after writing most of its songs due to a decline in his mental health.
He was spotted taking LSD at one of the band's tours and thus decided to leave. Green began the process of recovery when he moved back to his home while living with his mother. He died in his sleep with no specified cause or location. RIP Magic.
16. Ann Reinking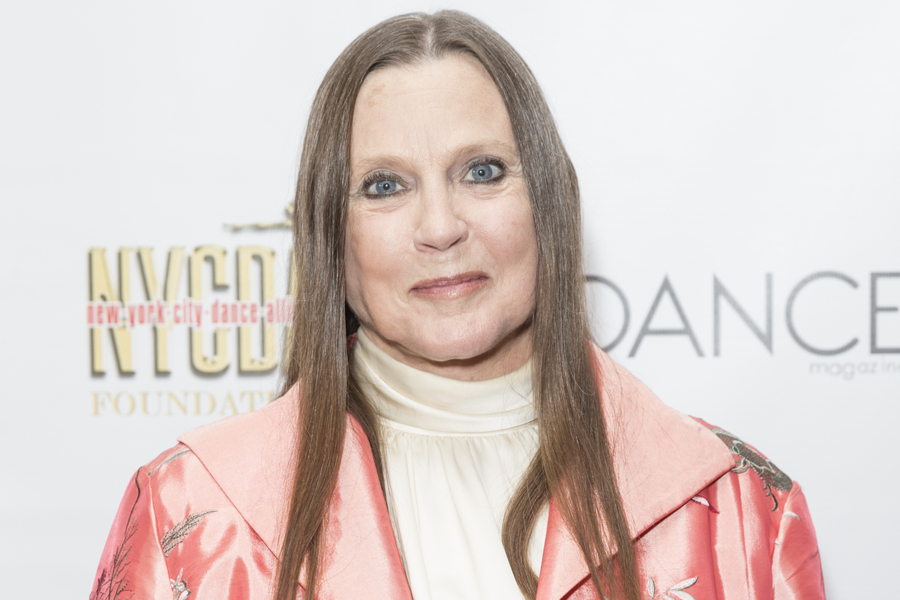 Ann Reinking was an American dancer, choreographer, and actress who was active between the years 1960-2010. She starred in some of Broadway's best musical theaters such as Goodtime Charley, Chicago, and Dancin' amongst many more.
Reinking won the Tony Award for Best Choreography for her work in the renewal of the musical Chicago where she also starred in the role of Roxie Hart. Reinking died at the age of 71 in her sleep, leaving behind one son and four stepchildren from her last spouse, Peter Talbert. RIP Roxie Hart.
17. Lou Brock
Setting a record for his base-stealing skills, Lou Brock was an American professional baseball player who used to play as an outfielder. He began his career only at the age of 19 and played the majority of his career for the St. Louis Cardinals.
In October 2015, Brock's left leg was amputated below the knee as a result of an infection associated with diabetes. Two years later, Brock got a diagnosis of myeloma, a type of blood cancer that he recovered later. The cause of his death was not particularized; however, he did live a long life until the age of 81. RIP Survivor.
18. Gen Deitch
Have you ever seen the animated cartoons Munro, Tom Terrific, or Nudnik? If these do sound familiar then you would probably be interested to know that the person standing behind them was Eugene Merril Deitch, also known as Gen Deitch, an American illustrator, animator, and comics artist.
He also took a big part in the known cartoon series Popeye and Tom and Jerry. Deitch's died suffering from intestinal problems. He died in Prague, his place of birth, at the respected age of 95! RIP Creator.
19. Jim Lehrer
Jim Lehrer was an American journalist, novelist, playwright, and screenwriter. Lehrer worked for the PBS NewsHour as an executive editor and news anchor. During the U.S presidential elections, he was famous as a debate moderator. During his career, he moderated twelve presidential elections until 2012.
In between his job he also wrote multiple books regarding his experience as a newsman along with non-fiction books about politics and history. Lehrer's found dead at his home in Washington D.C at the beginning of 2020. He died at the age of 85 due to a heart attack. RIP President.
20. Ruth Bader Ginsburg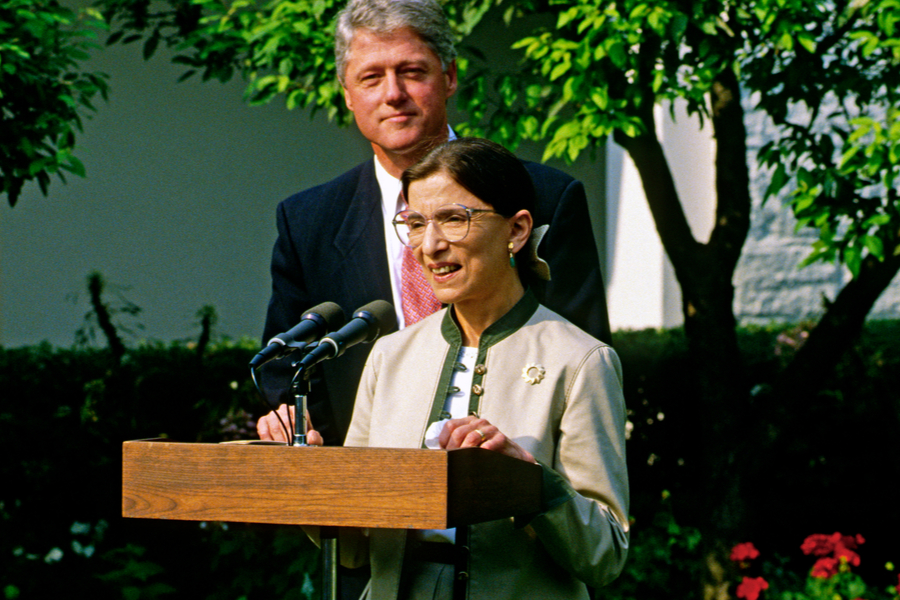 One of the greatest and most empowering women who died the past year is Ruth Bader Ginsburg, an American Jewish lawyer, and jurist who served as an associate justice of the Supreme Court of the U.S. President of U. S back then, Bill Clinton chose her as a lawyer and she served there for almost three decades.
Not only that, but Ginsburg attended some of the elite universities in the world including Harvard and Columbia! Her cause of death was due to complications of pancreatic cancer which she was dealing with for several years. RIP Inspiring Woman.