Picture this, it's a Saturday night so the guys are over to watch the big game. You've got snacks at the ready and a keg of beer. Your buddy has managed to find the game on YouTube and you're well into the second half when that buffering symbol hits and leaves you hanging. At the moment you're about to start tearing your hair out wondering what's happened, a message flashes up on your phone "Did you see that epic touchdown?!" with no warning of a spoiler alert. Ever been there? Yup, we all have. And, it sucks!

Catching up on the sports and watching your favorite teams play can feel like a nightmare when you don't have access to cable TV. And especially in times of a global pandemic, when you don't have the luxury of watching it on the big screen at your local sports bar, your options can feel limited.

We're here to tell you that it doesn't have to be that way! Long gone are the days when cutting the cord leaves you stuck without a way to tune into your favorite sports. 2021 has us kissing goodbye to having to spend the big bucks on satellite packages as sports fans worldwide are blessed with a multitude of online options to stream a wider range of sports, even gaining access to super niche or rare events which sometimes never even made it on a cable channel.

You don't need to sign yourself away with a costly contract to be able to be a part of those big-league games. The sporting world of today is continuously progressing, with an astonishing 1.34 million people tuning in to catch the NBA alone, and that's only for the regular season games! Imagine how many people across the globe are enjoying live sports at the same time.
The coverage of sports in the media has led people to crave real-time access to leagues like the MLB and NHL. There's no doubt that the big-name broadcasters like AT&T TV and ESPN have done all they can to meet market demands and respond to the never-ending need for live streaming of local, national, and international networks. What the consumer wants, the consumer gets.

We know that hunting down the right cable replacement service can feel like finding a needle in a haystack so we're here to give you the lowdown on our top 6 so that you can make the best choice for you. These dedicated sports streaming services will let you get the most out of your experience and will have you feeling like you are right there in the stands. You'll feel so close you can almost smell the sweat of the star players…(or maybe that's just you).
ESPN+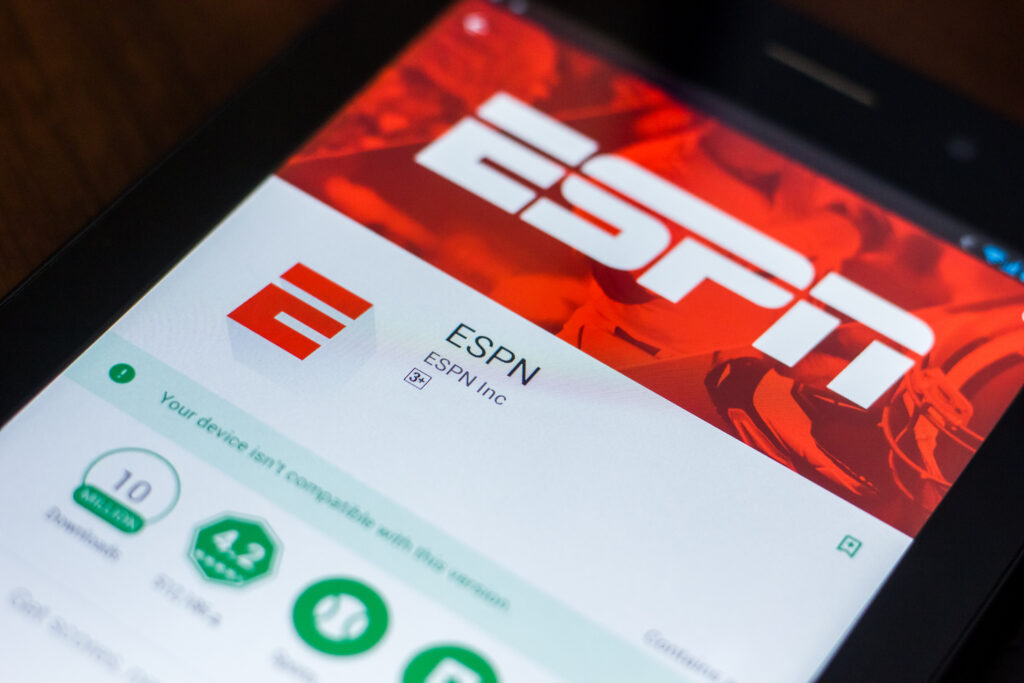 The ultimate all-in-one package! Not limited to streaming basketball, baseball, hockey, and soccer, the undeniable variety gives you front-row seats to a huge collection of UFC and boxing matches alongside PGA tour golf and tennis. Whether you're looking for national or international sports, ESPN+ has so much to offer that you'll never be short of things to watch.
Don't worry about it costing an arm and a leg though as a monthly subscription will bring some of the year's biggest games right to your front room for just $5.99. If you know that sports aren't the only thing you're after and you want a package that's going to include movies and TV series, too, you can even grab a $13.99 bundle that includes Hulu and Disney+. What more could you want?
Whilst it might not include absolutely every game known to man, as streaming services go, we think this one's a keeper and has scope to get better and better as time goes by. A worthy investment for all you cable-less folk that need that fix of the good stuff every night of the week.
AT&T TV
OK, this one isn't the cheapest option, but it's the one that delivers on its promise to let you 'watch the pros work their magic'. For $84.99 a month, the AT&T TV Choice Package will get you the cream of the crop.
With the scope to flick through more than 90 stations and live channels, including Regional Sports Networks, you won't miss a trick. Having access to the local sports channels means that you can stay up to date and keep that ball in your court when it comes to discussing the latest scores with your homies.
Keeping it local and standing out against its competitors, AT&T TV offers more bang for your buck. A subscription won't see you locked into a never-ending contract so it's one that's worth checking out, even if it is just for one month. For those that want the cable experience, without the cord, and a year's HBO Max subscription thrown in for free, this one's got you covered.
Hulu + Live TV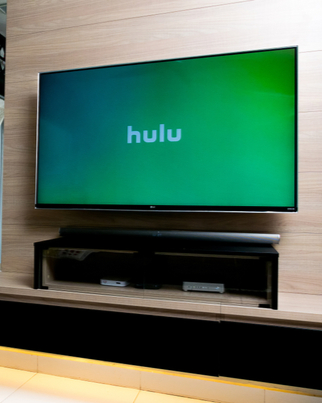 Being able to record the unmissable games and watch them back in your own time from wherever you like is a feature that sets streaming services apart from cable television. With Hulu + Live TV, you can store up to 50 hours' worth of content to keep those unforgettable moments all in one place. One of the greatest things about Hulu is its options to personalize the interface to give you incredible suggestions based on all the sports you like the most.
Cutting the cost down a little at $64.99 a month, the 75+ available channels offer live sports coverage, game analysis, and behind-the-scenes footage. Think of a sport, any sport, and they've got it on there somewhere for you so that you're never left out of the action.
Paramount+
What was previously known as CBS All Access has recently transformed into the all-encompassing library of both tv and sport that is Paramount+. Start yourself off with a one-month free trial and you'll soon see that a minuscule $5.99 a month can actually get you quite a lot as you are presented with over 1000 live sporting events every year, including NCAA March Madness tournaments!
Not only will you be able to catch top NCAA games and follow the UEFA Champions League, but you'll also be able to support the National Women's Soccer League as they show us what girl power is all about. For those that hate ads, you might want to upgrade to the $9.99 version to avoid interruptions during the next big game.
Have we convinced you that you don't need cable yet?
Sling TV
This budget-friendly live streaming service is the gift that keeps on giving. With so much selection on the menu, Sling TV will tickle your taste buds no matter what mood you're in. As one that's not just great for sport but also for offering a wide range of movies, you'll stay connected to your favorite channels without needing an expensive cable subscription.
The service offers two different packages, both for just $35 a month. The Sling Orange package will have you watching ESPN one minute and Comedy Central the next. A cheeky $10 sports add-on to the Sling Blue package however will see you skipping between NBA TV, the NHL network, and the football fanatics' dream…NFL RedZone.
Fubo TV
A service that's perfect for sports lovers who want to watch the mainstream channels in addition to the leagues. If there are multiple viewers to please under one roof, fuboTV might just have the answer to all your prayers. Starting at $64.99, you'll gain admission to both professional and college sports leagues and even be able to tune in to local ABC, CBS, FOX, and NBC networks. The comprehensive lineup doesn't stop there, as there are extra add-on options for those seeking more niche sporting events.
Fubo TV has been the first of its kind on many occasions, including leading in providing its customers with 4K HDR quality streaming back in 2018. What originally began as a soccer-focused source of entertainment has developed into a service that reaches 590 thousand people.
Even if you don't end up being a big fan, there's nothing to worry about as they offer a 7-day free trial for you to suss it out and see if it's the one for you.
So, which one's better?
From baseball lovers to hockey buffs, the above streaming services have something to offer everyone. And the best part? You can watch all the best MBL, NBA, and NHL games right from the palm of your hand. That's right. The services mentioned are all available on all major iOS and Android devices, even via your PlayStation or Xbox. Forget about checking the latest stats and matchup scores, with one of these, you'll never have to miss out again!