You could literally spend your entire lifetime watching the endless amounts of content on YouTube, but what if we told you that you could access it all without any ads? Yes, that's right. If you're considering an upgrade but not entirely sure what YouTube Premium is going to get you, then look no further, as we're delving deep into how the subscription plan works and all it has to offer. 
We all love a good rebrand and what you might previously have know as YouTube Red switched things up back in 2018 with the promise of providing a superior paid version of the platform.
As one of the world's most heavily used video streaming services, with over 500 hours of fresh content being uploaded by the minute, it was only a matter of time before they worked their magic and produced a newfound way to further entice their 2.3 billion consumers. We're putting the premium plan to the test to see if it's really worth it.
How much does it cost?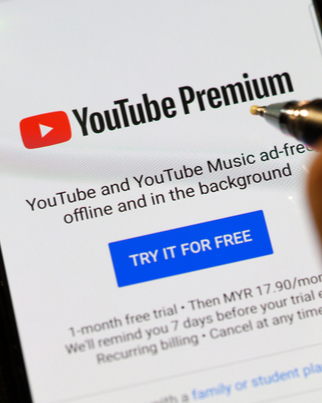 At just $11.99 a month, it's probably less than the cost of your weekly Starbucks orders! And if you're not sure whether you want to commit, they offer a 30-day free trial to test the waters before taking the plunge.
As well as the standard plan, they also offer a family plan for $17.99 which allows you to extend usage for up to 5 people. Don't expect to be able to share one account with your friends and split the cost though as you have to be living under the same roof. A great option for those with roomies!
With students being able to balance their budget for the reduced price of $6.99, we're beginning to see why it's so popular with younger generations. Why didn't we get such incredible benefits back in our day?
Weighing the service up against competitors like Spotify and Netflix, which both come in at under $10, does make us question whether it's truly as good as it's made out to be. But stay with us as we examine all the reasons why it could just be the one for you.
What's included?
I know what you're thinking, why would I pay for something when I can access it for free? Well the main way that YouTube makes its revenue is through adverts, and let's face it, there is nothing more annoying than wanting to watch a quick video and having to sit through the commercials or having a music playlist on in the background and constantly having your favorite tunes broken up by jingles. The option to get rid of these, no matter what device you are using, is reason enough to give YouTube Premium a go.
The added benefits of being able to watch videos offline and play them in the background with your screen locked makes the possibilities endless. Don't have WIFI whilst renovating but need that how-to video to see you through? You've got it. Want to listen to that power podcast whilst on the subway? No problem. Bump into your friend on the sidewalk and want to show them that funny video you saw last week? YouTube's your man.
The already extensive amount of varied content available on the platform is enough to keep even the most skeptical of users entertained. That being said, you not only get 30,000 hours' worth of videos every hour with the premium plan but also access to exclusive content from the top content creators and YouTube stars.
They've certainly responded to the demand for fresh on the scene media by introducing YouTube Originals. The shows and movies feature famous YouTubers and celebrities. With an assortment of genres from NBA docuseries to crime fighting comedies, they'll provide a welcome change for those that are bored of watching the same trash TV.
If we still haven't persuaded you, wait until we tell you that with a monthly subscription, you also get access to an all-embracing collection with YouTube Music. If you have an eclectic taste and have failed to find obscure songs elsewhere, you will not be disappointed. You'll get the backstage pass to all you could ever need. How you want it, when you want it, and without the irritating pauses, buffering, or interruptions.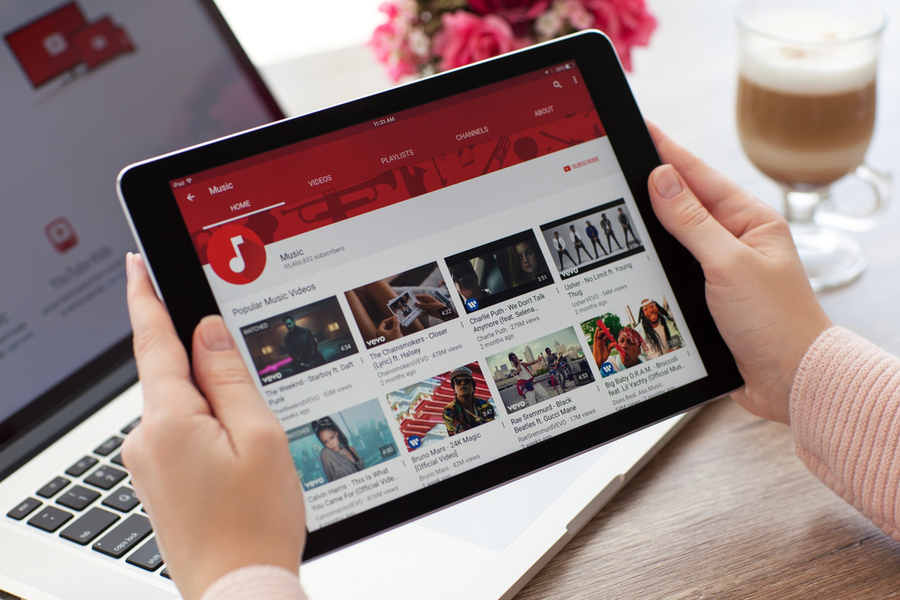 Who is it good for?
If you spend more than an hour a day on YouTube, chances are you'll find it worthwhile to upgrade. Whether you like using the app on your smartphone or prefer to stream through your Smart TV, the subscription gives you the full package, all in one convenient place. Gone are the days that you need a separate platform for each of your needs. With YouTube Premium, you get music, tutorials, podcasts, video blogs, documentaries, educational videos, product reviews….the list goes on.
If you're a filmmaking content creator or an amateur hoping to monetize your vlogging hobby, this could be the way forward. A premium pass will set you up to receive a cut of the revenue with every subscriber view. So, if you are looking for the next big side hustle to earn some extra dollar, this might just be your stage.
For those that like using multiple apps all at once, this could be the ultimate game-changer. You can watch a video on your fitness app whilst playing YouTube Music in the background. You can listen in to the latest video blogs whilst scrolling through Instagram. Being able to switch between apps without having your video stop midway blows our minds, especially when we are so used to the awkward moments of silence when we've accidentally closed the app.
The drawbacks
The hype surrounding the plan is certainly alluring. However, there are some aspects that fall short of our expectations.
Being able to download videos to view offline is great as long as you have enough storage space on your device and the enjoyment factor may be lacking for those who only wish to use it for watching videos as the included bonus of using YouTube Music is what makes it so appealing. They've missed a trick by not offering a video-only version at a cheaper rate!
Those that already have other streaming subscriptions might also wind up feeling like it's far too expensive to keep them all going month after month. Whilst most big subscription providers offer loyalty discounts for long-term users, it seems that YouTube is somewhat a commitment-phobe, as the price of $11.99 doesn't reduce over time.
In terms of content, an upgrade won't unlock the pay-per-view channels and rentals, and if you're banking on being presented with a considerably enlarged selection of content from the YouTube Original series, then you're going to be let down. It also doesn't include YouTube TV, so those hoping to watch live broadcasts and cable networks might want to reconsider.
Is it worth it?
If you are someone who already regularly uses the app, then there is no denying that an upgrade will bring you limitless advantages for your viewing and listening pleasure.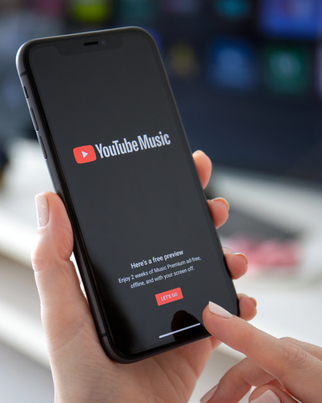 What started out as a way for people to publicly share their amateur videos has transformed into a social media and networking platform that allows thousands of vloggers, influencers and entrepreneurs to educate, entertain and inspire the masses.
As if that wasn't enough to satisfy the senses, a YouTube Premium membership takes things even further by enhancing the experience in a way that other paid subscriptions have failed to.
The rise in lengthier videos, from guided meditations and ASMR beats to testimonials and interviews, makes being able to listen whilst not directly in the app an absolute dream. If you want to get a load of the latest content when you're cooking up a storm in the kitchen or in the car racing down the highway,
YouTube Premium provides an immeasurable service. Your battery life will be as grateful as your fingers as you can lock your screen and leave it to play, without needing to mess around with your phone.
In some ways, they still have a long way to go in supporting the popular YouTubers who have brought in the business. The appearance of big names like James Charles and Dude Perfect in their Originals show casts makes us excited to see what they have to offer next as they continue to grow.
They just need to work on securing their own before the stars with the most subscribers get snapped up by producers and make that cross over onto the big screens. They say that you don't know what you've got until it's gone and after a 30-day free trial without the unskippable adverts, we're sure you won't be turning back. So, the next time that pop up crops up on your screen, click it and give it a go.