Looking for a new streaming service but don't know where to start? Well, stick with us, as we've got you fixed. Putting Netflix and Disney Plus head to head in the battle of the big entertainment providers.
Streaming services have become a must-have in today's technology-driven world as consumers look for ways to access the latest movies and tv series that will keep all the family occupied, whether that be at home or on the go. The convenience of being able to access them from anywhere on a TV, phone, tablet, or game console has made these two of the most popular video streaming giants of 2021.
Whilst we've long been aware of the benefits of 'Netflix and chill', with Disney Plus arriving on the scene and quickly becoming the talk of the town, could this be the time to change up your subscription?
As they both have vastly different selections of content available, it can be extremely difficult to pick! If you can subscribe to both, you'll certainly never be short of something to watch.
But for those who only want one, we've covered all you need to know to help you make the best choice based on all the things you like the most. The hardest part can be knowing which one is going to offer the best bang for your buck, that's why we've outlined the pros and cons of each to take the legwork out of your search!
Monthly Cost
Taking a look at the cost might just simplify the situation for you.
Netflix offers a range of subscription packages for customers to choose exactly what's right for them. Whilst $8.99 a month will allow you to stream on a single device, the resolution is only 480p; not much to shout home about. A more costly $13.99 a month will get you access to 1080p resolution on up to 2 devices, but for those seeking better quality resolution with 4K content on up to 4 devices, the $17.99 package is the one for you.
When lining the two up against each other, it's clear that Disney Plus might just save you some dollars. At the reasonable price of $7.99 a month, it's definitely not going to dent your pockets. If you prefer to splash out for the year ahead, it'll set you back $79.99 but you'll have access to a plethora of HD and 4K content. The thing that perhaps sets it apart though is that you can be streaming on 4 different devices at the same time whilst linking up to 10 devices to your account!
Hoping to try before you buy? Unfortunately, neither of these big-time broadcasters are giving anything away so don't bank on bagging yourself a free trial. With a yearly subscription with Disney Plus coming in at $27.89 cheaper than Netflix's cheapest deal, we know which one the penny pinchers will be going for!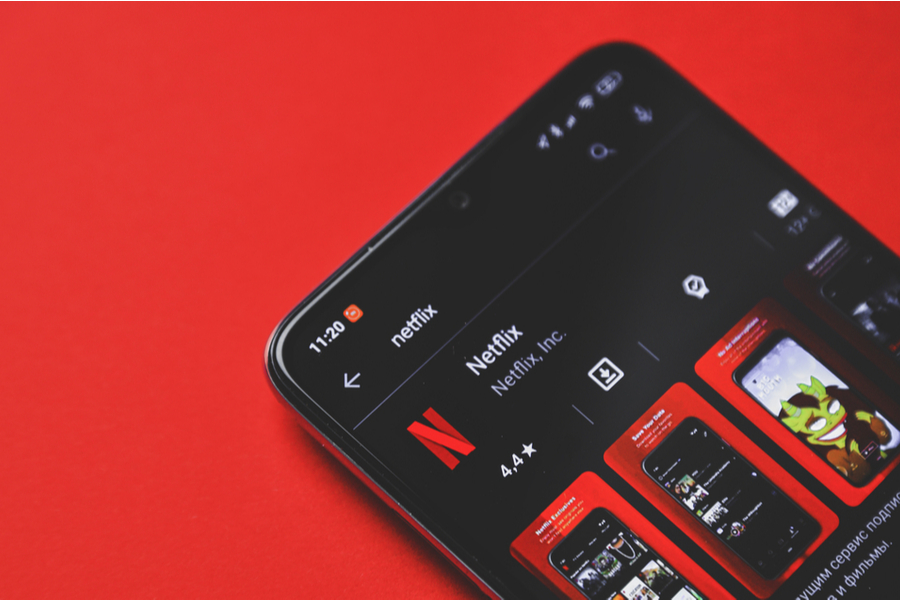 Accessibility
With their services being available in 190 countries, it's no wonder Netflix has such a far-reaching audience. It's become a worldwide favorite, being accessed by over 207 million people across the globe. In comparison, Disney Plus is only currently accessible in 31 countries so don't plan on relying on it during your travels.
Whether you're an Apple fiend or an Android devotee, both apps are easily accessible on most major devices. They are pretty much EVERYWHERE. Whilst Disney Plus definitely has a little catching up to do by not being readily installed on devices like Netflix is, we're sure they won't be too far behind.
For both streaming platforms, the apps are available to use on your Android or iOS smartphones and tablets, Chromecast and Smart TVs, and on streaming sticks like Amazon Fire and Roku. For the gamers that are looking to maximize the use of their console, both Netflix and Disney Plus can even be streamed via your PlayStation 4 or Xbox One.
Content: Movies
For those looking out for the childhood classics and family-friendly finds, Disney Plus has a wide selection of genres to satisfy all your viewing needs. With 500 movies ranging from musicals to action-packed adventures, there is truly something for everyone. With digitally remastered versions of the original fairytale favorites, masterpieces from the Marvel Universe, incredible National Geographic documentaries, stellar Star Wars picks, and, of course, all of the Disney and Pixar greats, you'll be spoilt for choice when it's time to put your feet up.
If you're seeking a more mature and varied collection, the range of content available on Netflix is sure to keep you coming back for more. With new titles added every month and a clever algorithm that shows you more of what you like, the only downside will be that you could sit indecisively scrolling for hours. With every genre of movie under the sun, there's no denying that Netflix caters to all.
When their competitor launched, Disney retracted rights so that Netflix could no longer show some of their original series and movies. In response, the entertainment giant had to ramp up their game by creating more original productions and offering more multi-cultured content by including access to a selection of critically acclaimed international movies.
It doesn't matter if you're after a superhero fix, a night of horror, or a laugh-your-socks-off comedy, there's a reason so many have been enticed by their promise to bring that cinematic experience to the comfort of your home.
Content: TV Shows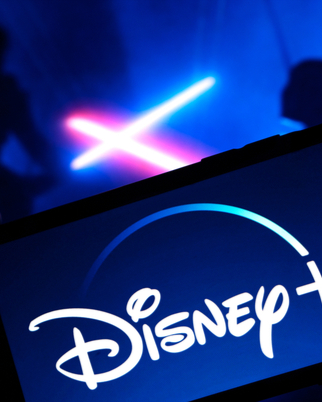 With Netflix at further risk of losing content to on-demand rivals like HBO and Hulu in the near future, this could be the time to mix things up.
Disney Plus might not offer all the top-ranking tv shows, but with around 7,000 different episodes alongside access to Star Wars and Marvel shows that you won't find elsewhere, we're beginning to see why 104 million subscribers have jumped on the bandwagon.
There's nothing worse than making your way through all the best binge-worthy content and being left sitting waiting for the next episode, but with regular updates on upcoming season releases and frequent suggestions made for both exclusive and mainstream tv series that you're bound to enjoy, you'll be able to keep up to date with the most popular titles.
If you're looking for a taste of nostalgia, surprisingly Disney Plus isn't the only one to oblige. With flashbacks to the 80s, 90s, and 00s, Netflix has an assortment of classics from across the decades that are sure to get the people going. From The Fresh Prince of Bel-Air and Friends to Stranger Things and Black Mirror, there are multiple options, whatever you're partial to a make-me-laugh-till-I-cry comedy or a keep-me-on-my-toes Sci-Fi thriller. Perhaps the only bad thing about the excess amount of tv shows available is that the platform will ask if you're still watching when you've had the episodes running back to back for hours on end. Is there any need to ask?
Features
As both streaming services continue to grow, we anticipate their catalogs becoming more and more complicated to navigate. That being said, they are both fairly well organized once you get the hang of it. Whilst Disney Plus is laid out with just five clear categories and is arguably more user-friendly, the interface on Netflix has a section for every mood you could ever dream of.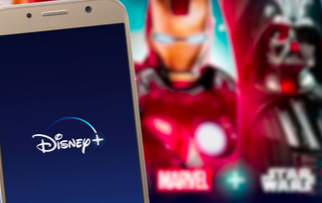 If you are wanting to find something appropriate to watch quickly and easily, Disney Plus is certainly a lot more condensed as Netflix may have gotten slightly carried away with the extensive selection of genres that appear on the home screen. The sidebar search tools on Netflix do allow for you to search for your favorite actor or genre though to reduce time spent trundling through the main suggestions.
Both apps allow for multiple user profiles to be set up so that you can keep personal preferences separate. This way, the suggested picks on offer should be exactly what you're after. And if you have kids that you don't want spying on those adult titles, they each have their own parental control features to ensure they aren't coming across anything you don't want them to.
Having access to your favorite movies or TV shows whilst on the move can make all the difference when it comes to entertaining yourself on your daily commute or keeping the kids quiet when out and about. Both services have come a long way in offering users to download media to watch offline for when you're caught out without any data left or a stable WIFI connection.
The fact that neither service is interrupted by ads is an added bonus that makes them stand out against all the other TV rivals.
So, which one's better?
With both these streaming services having their own unique perks and with the numerous advantages of each for catering to any number of individual needs, we'll leave it up to you to decide on which is best for you!