Winning an award, or even being invited to an award ceremony in Hollywood is an exciting but nerve wracking time. Over the years, the red carpet has led to some awkward, hilarious, and embarrassing red-carpet moments. Here's a list of many red-carpet moments that were either awkward or embarrassing for the host or the nominees.
1. Socially Distanced Interviews (2021 Oscars)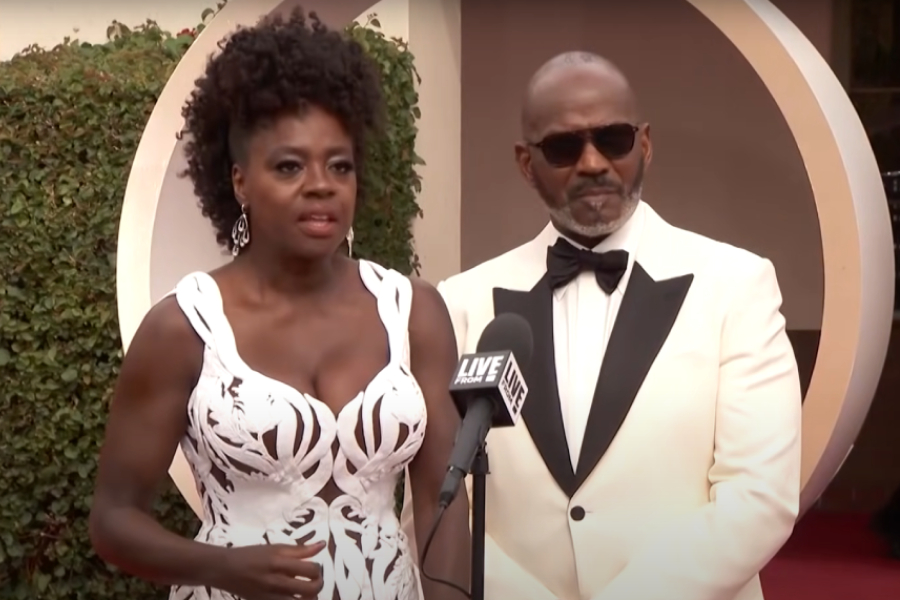 After the rough year due to the COVID-19 pandemic, it was a relief to return to the red-carpet and see the Hollywood glitz and glam again. However, there had to be protection measures in place to keep everyone safe. There was a barrier between where the interviewers and hosts stood and the actual red carpet, where the nominees stood.
Whilst both the host and interviewee had their own mics, the nominees were more distant from the camera, making it harder for us to hear them answer the questions. The interviewer was extremely loud, as they were closer to the camera. Things were made worse when there were awkward periods of silence and confusion due to technical difficulties between the pre-show hosts on the carpet and their panel.
2. Diane Warren Interview (2020 Oscars)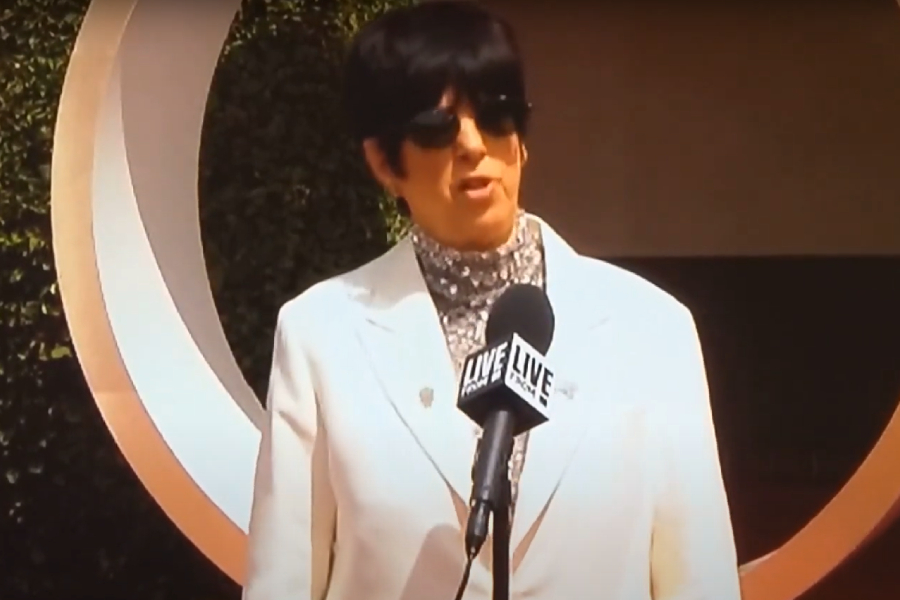 Diane Warren is an extremely accomplished singer and songwriter. She has won a Grammy, an Emmy award and 2 Golden Globes. However, she has been nominated 11 times for an Oscar and has never won it. During the 2020 Oscars, Warren poked fun at this, saying "I'm the only woman who's been nominated that many times but not winning any." This time, she was confident that this year she would win because she worked with Lady Gaga.
The awkward attempts by Warren to shrug it off and then bring it up again is awkward. To add to the embarrassment, Warren's bad luck continued with her not winning the Oscar for Best Original Song that year. Here's hoping 2022 is your year!
3. Regina King (2021 Golden Globes)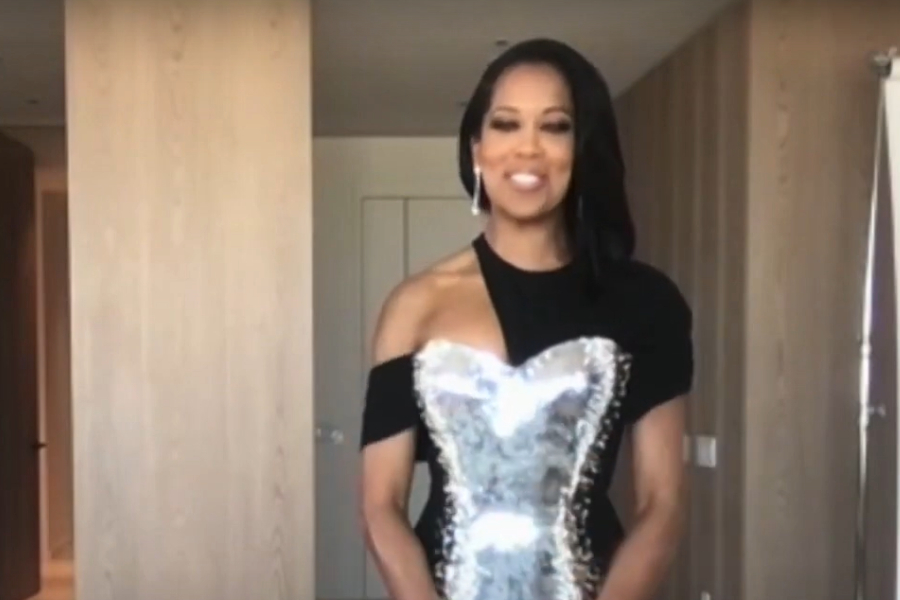 2020 saw plenty of pet animal disruptions on Zoom. This trend appeared in 2021 when during "NBC's Golden Globes Pre-Show" (a virtual red carpet), all eyes shifted onto Regina King's dog. The accomplished actress, who was breaking records by being nominated for Best Director – Motion Picture for her film One Night in Miami …, appeared via Zoom in a sparkling Louis Vuitton dress.
However, many eyes quickly shifted to her sleeping dog, Cornbread. This scene stealer couldn't care less as the hosts gave Cornbread so much love and affection. His owner didn't seem to mind, either. This one isn't awkward or embarrassing in a bad sense. It was nice to see a little normality amongst the glamour of the red-carpet.
4. Julia Butters Interview (2020 Oscars)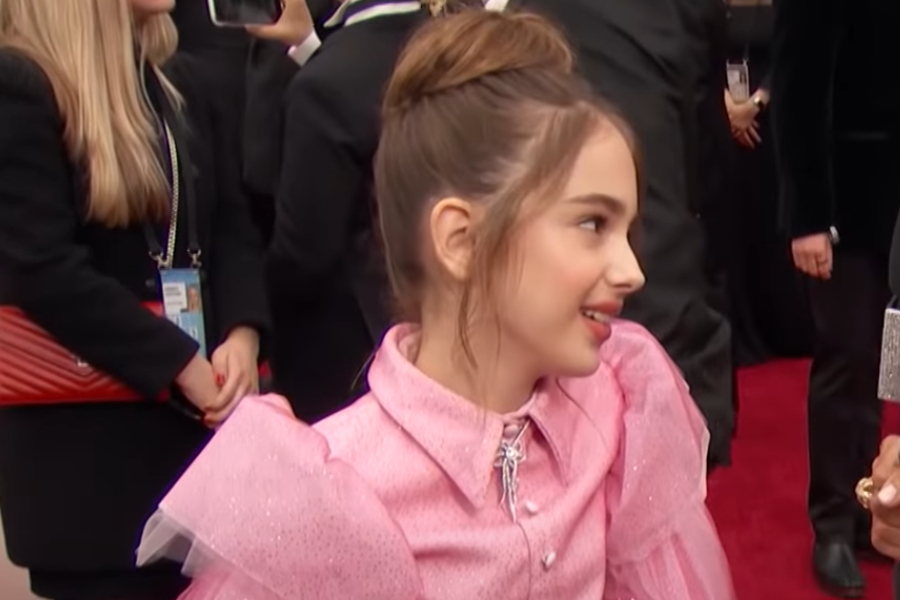 Julia Butters rose to critical acclaim through starring in Quentin Tarantino's 'Once Upon A Time In Hollywood' at the age of 10. This incredible accomplishment seemed to be overshadowed in her interview with Access Hollywood's Mario Lopez and Kit Hoover. Most of their questions seemed to focus on her co-star Leonardo DiCaprio.
The awkwardness gets even worse when Lopez brings a picture of DiCaprio at his first Oscars award to show the shy actress. However, Butters handled it better than most of us would, playing along with the host. It was still an awkward experience to watch.
5. Elton John and Helen Mirren (2020 Golden Globes)
During the 2020 Golden Globes, Dame Helen Mirren was being interviewed by Entertainment Tonight host Sharon Osbourne. During the interview, Osbourne spotted Elton John and husband Dave Furnish and invited him up.
The three-way interview consisted of awkward kisses, compliments over each other's outfit and Osbourne's brutal honesty about the 'Cats' film. It was also quite difficult to hear as the mic was consistently cutting someone off midway through their sentence. In the end, it felt as if Mirren was ignored in favour of the Rocketman as she could barely get a word in.
6. Lady Gaga's interview with Ryan Seacrest (2019 Grammys)
This awkward interview shows both host Ryan Seacrest and Lady Gaga's sense of humour. Seacrest began the interview by listing all of Lady Gaga's recent accomplishments including her upcoming performance with Bradley Cooper at the 2019 Oscars of their original song 'Shallow'. When he handed the microphone to her, she called him out for not asking her a question.
"You're like 'Answer my question, but I'm not asking one.'" Lady Gaga responded. Both had a good laugh out of it with Ryan Seacrest making fun at this mishap, using it to cut to the next segment. This act left Lady Gaga confused and mouth agape, although she could have been playing along with Seacrest's gag.
7. Elsa Hosk (2019 Venice Film Festival)
We've all had fashion mishaps in our lives. However, we don't think we could handle it as elegantly as Elsa Hosk did. During the Marriage Story premiere at the Venice Film Festival, the former Victoria's Secret Angel appeared in a beautiful form fitting bodice and metallic gold skirt. With long gold earrings, gold bracelets and black high heels, Elsa Hosk looked stunning.
The actress looked even more stunning when she kneeled to pick up her fallen earring from the red-carpet. She seemed to take it in good stride, smiling whilst fixing up her dress and earrings after the mishap.
8. Kanye West (2019 Met Gala)
Accompanying wife Kim Kardashian West to the 2019 Met Gala, Kanye West looked uninterested. The Met Gala is the annual festival and charity funding gala for the benefit of the Metropolitan Museum of Art's Costume Institute in New York City. The gala was renowned for its extravagance and custom fashion.
Kardashian made heads turn in a custom Thierry Muglar 'ocean soaked' outfit. On the other hand, West was dressed normally with a black zip up jacket and Yeezy work boots. He also appeared uninterested in interviews. During Kardashian's interview with Vogue's Liza Koshy, Kanye West looked away for most of the interview.
9. Debra Messing (2018 Golden Globes)
In 2018's Golden Globes, many women wore black as part of the Time's Up movement, which aimed to wipe out sexual harassment and gender discrimination in the workplace. Debra Messing was one of these women and she meant business.
During an interview with E! Giuliana Rancic, Messing called out the departure of E! Catt Sadler due to the gender pay discrepancy between her and male co-workers. The actress said, "I miss Catt Sadler … and we stand with her." Whilst this was an awkward moment, this is one we must commend. It takes guts to call out E! on an interview with E! itself!
10. Caitriona Balfe (2018 Golden Globes)
Actress Caitriona Balfe, who was nominated for Best Actress in a Television Series Drama, was the only actor from the show Outlander to receive a nomination. However, after joking to E! Giuliana Rancic that she left coworker Sam Heughen behind 'doing all the work', Rancic temporarily forgot only Balfe was nominated.
Asking her how the cast decided who gets to come here, Rancic quickly remembered Balfe was the only one nominated. Both women moved on swiftly, but it was still an awkward moment.
11. Jackie Chan (2017 Oscars)
Jackie Chan has been in over 200 films and has had a career spanning over 5 decades. When Jackie Chan appeared in the 2017 Oscars, he was not only there as an honorary winner, but as an ambassador for Chengdu Giant Pandas. Complete with two stuffed toy pandas named La and Zy, Chan quickly changed modes throughout the interview.
From spacing out over recounting his film career and then instantly becoming giddy about his pandas being around so many famous people, this interview is hilarious, slightly awkward, and adorable due to the interaction between host Ryan Seacrest and Jackie Chan.
13. Taraji P. Henson and Pharrell Williams (2017 Oscars)
This heartwarming moment occurred in 2017 Oscars. Whilst in an interview with Ryan Seacrest to talk about her film Hidden Figures, Henson stopped when she noticed Pharrell Williams and his wife Helen Lasichanh leaving from their interview with Seacrest (Williams helped produce music for the film Hidden Figures.).
Seacrest was left as an awkward third wheel as the two friends had their own moment. After the two had their moment, Seacrest even asked Williams what he should ask Henson. Good sport, Seacrest!
14. Emily Ratajknowski (2017 Golden Globes)
Fashion designers are daring when it comes to red carpets. However, some are a little too daring, as is the case with Emily Ratajknowski. On the red-carpet for an afterparty after the Golden Globes awards, Ratajknowski unfortunately flashed her nude underwear under her gold halter dress in front of the press.
The dress, designed by Reem Acra, is a yellow dress with a sparkling necklace, daring thigh cut and plunging neckline. Whilst she looked stunning in the yellow halter dress, it was nevertheless awkward and embarrassing for her.
15. Sacha Baron Cohen (2016 Oscars)
This one requires a little explanation. At the 2012 Oscars, Cohen came dressed as Admiral General Aladeen from his film The Dictator. Whilst being interviewed by host Ryan Seacrest, Cohen pulled an epic prank on him. Carrying the supposed ashes of the North Korean dictator Kim Jong Il, The Dictator stated the deceased always wanted to come to a red carpet before pouring the ashes all over Seacrest.
It's no surprise when Cohen surprised Seacrest during an interview with Lady Gaga, the host was awkward and alert. Asking continuously what was in Cohen's hand, the comedian replied "Just wanted to give you a hug. Suit's looking good." Clearly, neither one forgot the 2012 Oscars.