Justin Bieber is one of the most popular singers in the world. Discovered on YouTube at the age of 15 by music executive Scooter Braun. Justin Bieber has been breaking records and producing smash hits. Whilst being one of the most talked about and documented celebrities, there are still many things you may not know about the Prince of Pop.
1. Won 8 Guinness Records in 2017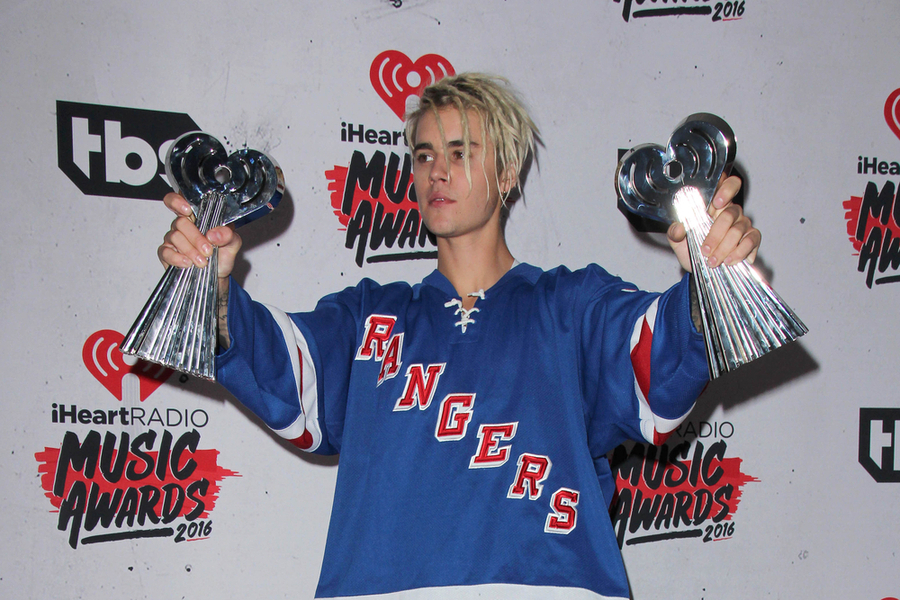 In 2017, Justin Bieber broke 8 Guinness Records. He was the first ever musician to have all top three positions of the UK singles chart with Sorry, Love Yourself and What Do You Mean. Other records he broke involve having the most streamed album on Spotify in a week, and the most subscribers and viewed music channel on YouTube.
Bieber also broke more records with his single What Do You Mean being No.1 in 18 countries. Not even his infamous song Baby managed to conquer the charts like that. As of 2021, Bieber has broken 25 Guinness World Records in total.
2. Musical Prodigy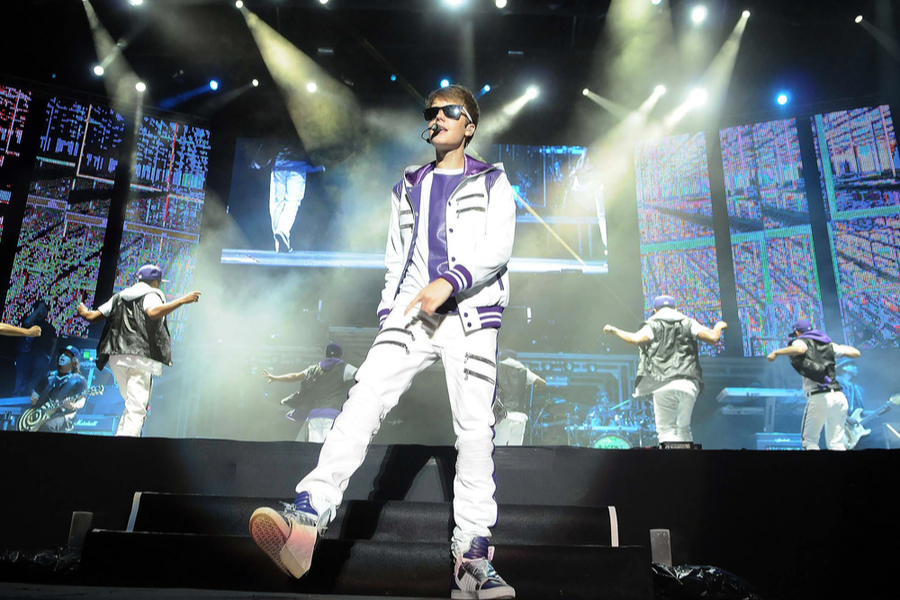 From a young age, Bieber showed an affinity for music. When he entered a local competition at the age of 12, his mother posted the performance onto YouTube for his friends and family. Slowly, he began to perform more covers and original songs, which led to his discovery. However, he was also taught the guitar, trumpets, drums, and piano.
Through concerts and tours, he often shows his skills off by performing different versions of his songs. These performances add something new to his shows and demonstrate he was always meant to be involved in music.
3. Platinum Debut
Bieber's extended play My World and debut song 'One Time' reached the Top 20 charts in five countries when it was released in 2009. The next year, he debuted his first full album My World 2.0. Including infamous songs such as Baby, Overboard and Love me, the album became a worldwide phenomenon.
Topping the charts in seven countries, the album was certified as a platinum seller in 13 countries. In 4 countries (Canada, Australia, Mexico, and New Zealand), it became double and triple platinum. In the USA, the album was certified 4 times as a platinum seller. This was almost unheard of for a debut album.
4. Interactions With Haters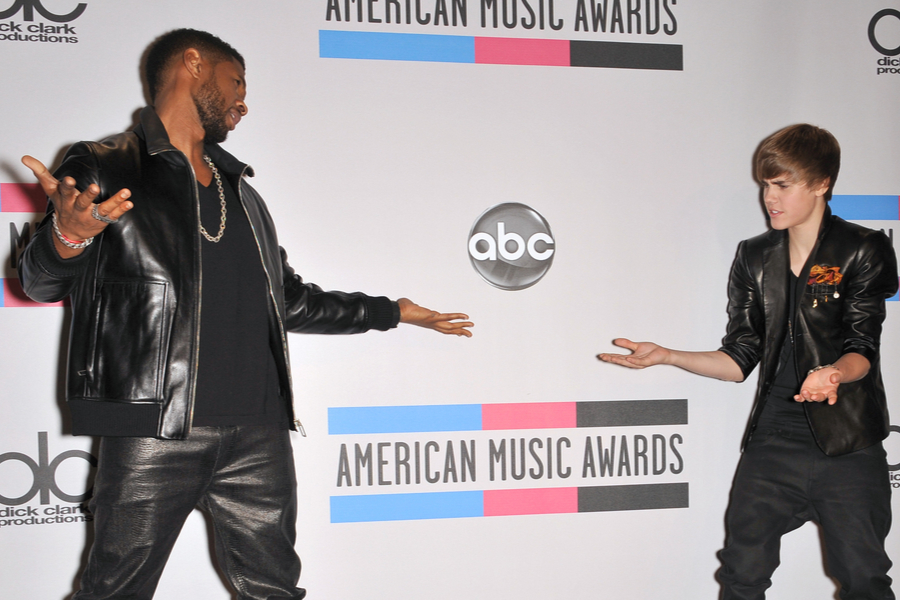 With his vast success, Justin Bieber has many fans worldwide and many haters. On multiple occasions, Justin Bieber has had interactions with haters. At a concert in 2011, two haters reportedly bought backstage passes.
When they met the then 16-year-old pop star, they told him his parents' divorce was his fault. For context, his parents divorced when he was 11 months old. He has also had a bottle thrown at him at a 2017 concert after refusing to sing Despacito at Summerburst Festival in Stockholm.
5. A Target Of Bullying
Throughout his career, Justin Bieber was a victim of cyberbullying. In 2012, he starred in a cyberbullying PSA where he admitted he was bullied as a child. In 2017, the bullying over Instagram caused the pop star to delete his account. Bieber has also, along with other celebrities, become victims of swatting. In 2012, his house was swarmed by SWAT over a false claim that someone was in his home armed with a weapon. The person responsible also was responsible for swatting Ashton Kutcher's home that same year.
6. Simple Pleasures
You'd think Justin Bieber would have extravagant tastes. However, he enjoys simple everyday pleasures. His favourite breakfast is reportedly a big bowl of Berry Captain Crunch. In terms of sandwiches, his favourite is tomato and mayo on Wonder Bread.
Like many of us, Bieber is a fan of Disney. His favourite Disney film is The Lion King. Another classic film the pop star likes is The Notebook. Even his clothing is not that extravagant as he is a huge fan of Onesies. He even showed up to an interview with The Hollywood Reporter in a red Onesie.
7. Repeated Lyrics
With his previous track record of record-breaking songs, it's not that hard to see how he became a household name. However, many of these songs have repeated lyrics that make these songs extremely catchy. The hit single from the film Karate Kid (2010) Never Say Never repeats the word 'never' 69 times throughout the song.
The word 'smile' in the song U Smile is used 38 times. The word 'baby' appeared 56 times during the song Baby. Even in more recent songs such as Yummy use this tactic. In that song, there are many repeated phrases such as 'yummy-yum', 'yummy-yummy', 'yeah' and 'babe'.
8. Devotion To Fans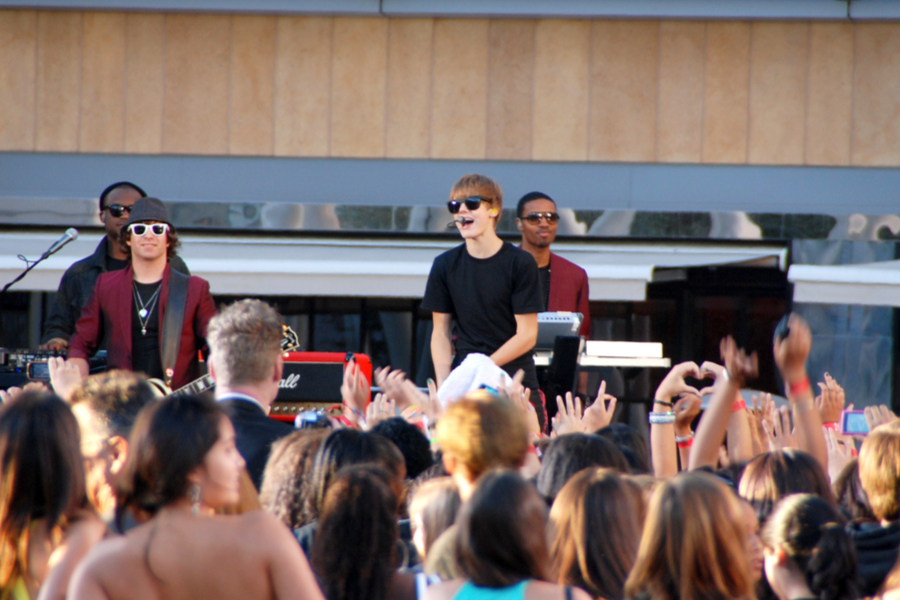 There have been many stories of Justin Bieber treating fans poorly, such as when he was accused of spitting on fans from a balcony (which was later proven false). However, there are few stories where his devotion to fans is shown. Whilst in Salt Lake City, he took the time to visit a young child who was suffering from leukaemia.
She had originally planned to go to his concert, but she relapsed. Bieber spent lots of time with her, even going to his concert late as a result. On the balcony incident, it was also reported that Bieber paid for hot chocolate for the fans who showed up by his hotel before the spitting images were taken.
9. Late To Concerts
Justin Bieber is not an angel. There was a period when the star was quite controversial. One of the starting points of the star's downward spiral was that Bieber was late to concerts whilst on tour. During his 'Believe' tour, the star showed up almost two hours late at the London O2 Arena.
The performance (which was meant to start at 8:50pm) began at 10:50pm. Many of his fans were young teens, meaning many fans left to get the last train home. He did something similarly in Iowa, showing up 90 minutes late to his concert in Des Moines.
10. DUI Arrest
Like many other pop stars, Justin Bieber has had his fair share of drug sandals. In 2014, Justin Bieber was arrested in Miami for a DUI (driving under influence), driving with an expired license and resisting arrest "without violence". After he was arrested, he admitted he smoked marijuana and prescribed pills.
Under a urine test, the police found Xanax and marijuana. As part of a plea deal, he made a $50,000 donation to Our Kids, a charity focused on helping victims of human trafficking. Bieber was also ordered into a 12-hour anger-management course and to view videos of DUI cases that ended in tragedy.
11. Redemption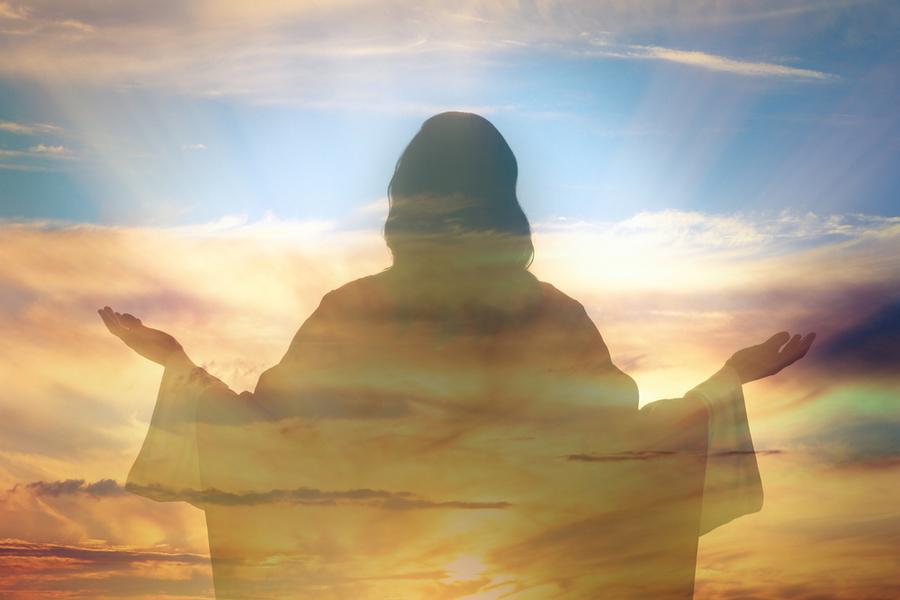 Seven years later, Bieber talked about the DUI arrest in an Instagram post. Under a picture of him being escorted away by the police in handcuffs, he highlights that he was not in the best state of mind during this time.
However, this was a wakeup call. During an interview with GQ's Zach Baron, he credited his marriage to Hailey Rhode Baldwin Bieber and his faith in Christianity for helping him from rock bottom. Through these two support systems, Bieber has established boundaries, and built himself up. He has even begun mentoring younger artists such as Billie Eilish.
12. Famous Friends And Mentors
Justin Bieber has meet plenty of people along the way. One of the most famous mentors Bieber has had is Usher. Introduced to the R&B singer by Braun, Bieber has credited him for signing him to a record label and starting his career. Other mentors are actor and rapper Will Smith.
According to an interview with The Hollywood Reporter, Bieber admitted they have a weekly call about any issues they might have. A fond friend with a similar background to him is Drake. Both he and Drake grew up in Canada and became famous at a young age. They have even featured in each other's music videos.
13. Expensive Hair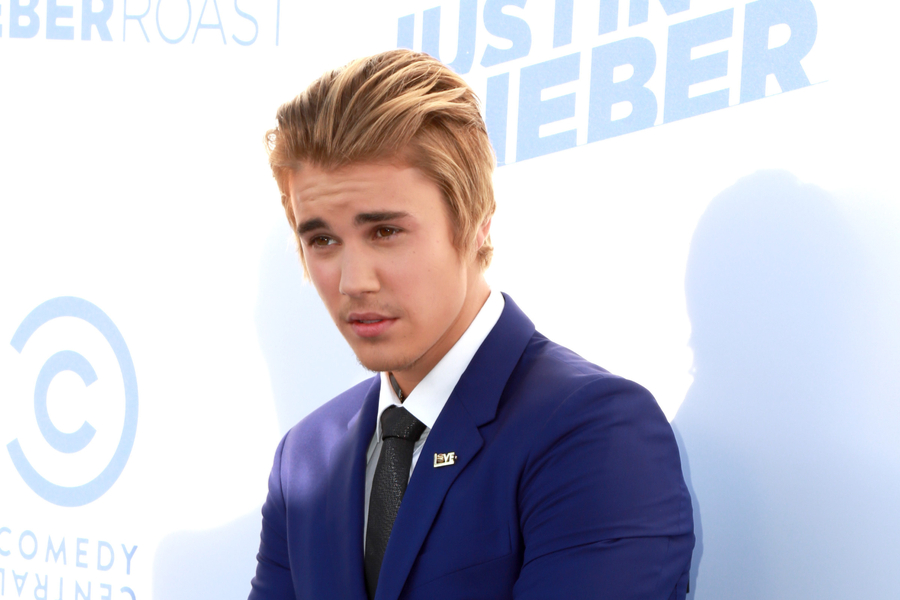 Since his debut, one feature of Justin Bieber caught everyone's attention – his haircut. His hairdresser is Vanessa Price. Known as The Bowl Cut, its ultra-shiny locks in a front swoop became an iconic part of his image. So, when he cut a part of his fringe off, he auctioned it for $40,688 on eBay. All proceeds went to the animal rescue charity The Gentle Barn Foundation. Even after his hairstyle evolved, it was reported that his haircuts can cost up to $750!
Aside from music, Justin Bieber has plenty of other talents. Bieber is bilingual, fluent in French and English. He is from Canada, where the second spoken language is French. He has frequently sung in French in concerts and in interviews. Another talent is his ability to solve a Rubik's Cube in less than two minutes, which he did on James Cordon's Carpool Karaoke. He has also shown a talent for juggling, doing backflips and front-flips.
15. Famous Home
Whilst he was born in Canada, he now resides in California, USA. One of the houses he lived in was the former home of the Queen of 2000's Pop, Britney Spears. Located in a gated community known as 'The Estates', the 5-bedroom house contained a motor court, courtyard, two story octagon library tower and a private bar. In March 2019, he moved with wife Hailey Baldwin Bieber to a 5-bedroom house in Beverly Hills for $25.8 million.