Smart TVs are all the range right now. A traditional TV with the options to stream films and series from the internet, it is very popular. However, one of the best additions to the Smart TV experience is the Apple TV. With the latest version sporting 4K resolution and another for HD resolution, here are 10 reasons why you should get an Apple TV, even if you own a Smart TV.
1. Available in HD and 4K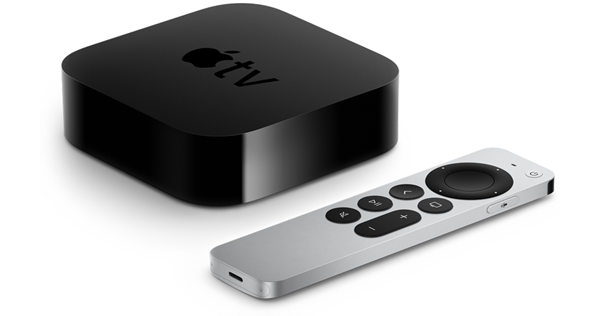 There are multiple generations of Apple TV that are suitable for different TV models. Currently, Apple sells the 4th Gen Apple TV HD, and 6th Gen Apple TV 4K. The 4th generation of Apple TV HD supports 32GB or 64GB of memory and can be used with an HDMI 1.44 port, which is available with many TVs, even smart TVs. The 6th Gen of Apple TV 4K supports GB or 64 GB and a high frame rate HDR playback. It is a very easy setup process to connect to your TV with a one-year warranty and 90 days of telephone technical support.
2. Connections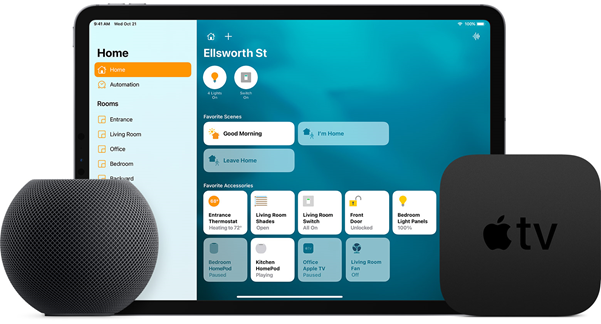 Apple TV 4K and HD can connect to a range of smart home devices. With Apple TV 4K, it has built in Bluetooth connectors to connect wireless headphones. With this Bluetooth connection, you and a friend can pair two headphones to watch something in private without waking up the whole house. You can even transform your Apple TV into a home kit to show you who's at the door, turn off blinds, and even double check locks. So, you can control your home whilst relaxing by the TV.
3. Variety of channels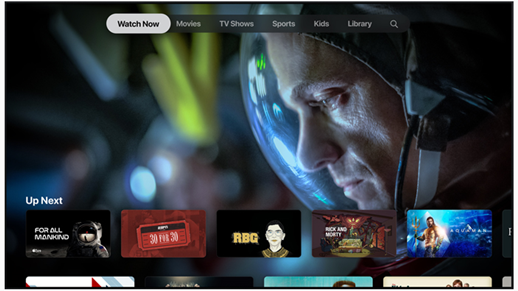 Apple TV features many channels, both large channels and more unknown ones. Through Apple TV+ and the Apple TV app, you can subscribe to various channels all in one place, rather than it all being on various sites and places for every genre and audience. Some available channels are Acorn TV, BritBox, Paramount+, Moonbug Kids, and Tastemade. Subscriptions for these services are required.
4. Streamlined Streaming Services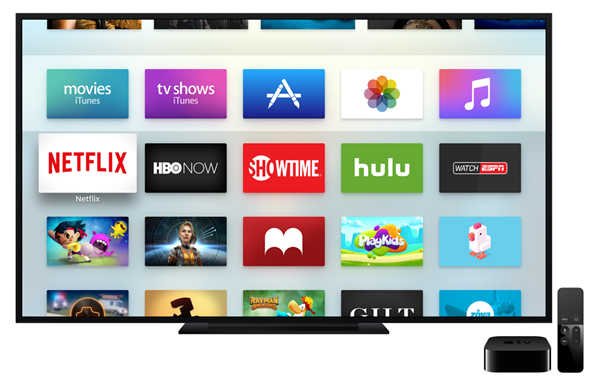 Just as there is a variety of channels, you can now also host all your streaming services in one place. Some examples of streaming services available are Netflix, Hulu, Amazon Prime and Peacock. You also get access to Apple TV+, Apple's own streaming service. With various TV shows of different genres and audiences, Apple TV+ adds more bang for your buck. Various subscriptions apply.
5. Easy Navigation
Apple has learnt from previous incarnations. With the latest models, Apple has redesigned the remote control to be more precise, with a new touch-enabled click pad. Reviews are already praising this remote for making things easier. There is even a button for Siri on the side to use your voice to change between shows and channels easily. The home screen is easy to personalize, with only an Apple ID to separate your account from friends and family's accounts. You can even download your own apps from the App store on Apple TV, even those you have purchased on other devices.
6. Apple TV +
When you buy an Apple TV 4K, you get Apple TV+ for 3 months for free. Apple TV+ has plenty of award-winning shows. There are many unique TV shows such as dramas such as The Morning Show with Reese Witherspoon and Jennifer Aniston is an Emmy winning award. There are unique comedies and famous docuseries, such as Mythic Quest and Becoming You. With new films and shows constantly being added, you will not miss out on vast amounts of entertainment at your fingertips.
7. Apple TV and Gaming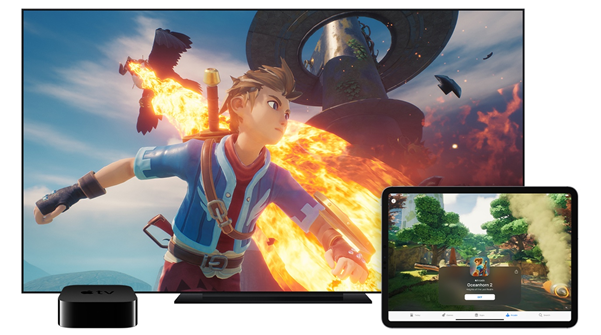 The new Apple TV HD contains an A8 processor chip with a 64-bit architecture. The new Apple TV 4K has a A12 bionic chip. Both lead to a faster streaming experience, with less loading times and a smoother scrolling experience. The chip also comes in handy if you have a 4K resolution TV or a HD resolution. You can also play games from the Apple Arcade, with a gaming controller. The Apple TV will sync to the gaming software, with PlayStation controllers and Xbox controllers through Bluetooth. With multiple amazing games being added onto the Arcade and others through the app store, you will surely find something to entertain you. Apple Arcade is available for $4.99 per month.
8. Live Shows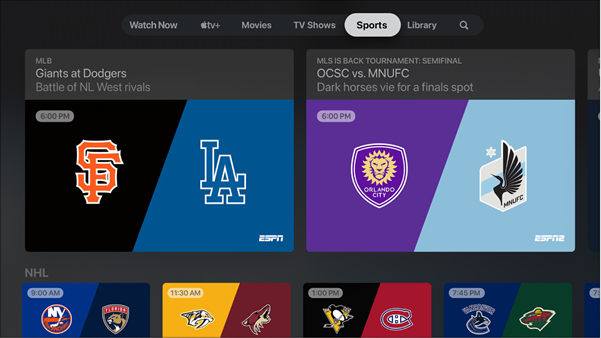 Gaming is not the only way the new processors to show off their power. Some apps on Apple TV included live streams such as live news and sport matches. You can switch to these live channels based on your region by using Siri navigation. You can say a team name or ask about a match score and Apple TV will immediately take you to the match. This feature is available in many countries. If you are in a country that allows this feature, the channels available are based on region and location.
9. Airplay and Airplay 2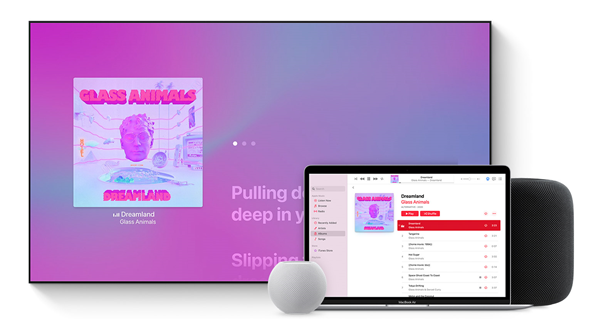 Airplay is a feature that allows you to share videos, photos, music and more from your iPhone, iPad, or iPod Touch to your Apple TV. With one tap from your Apple device, you can mirror said device onto your Apple TV. Spend an evening watching old home videos, looking at old vacation pictures and blast some long lost favourite music gems from your Apple devices with this handy feature.
10. Your Phone is Your Controller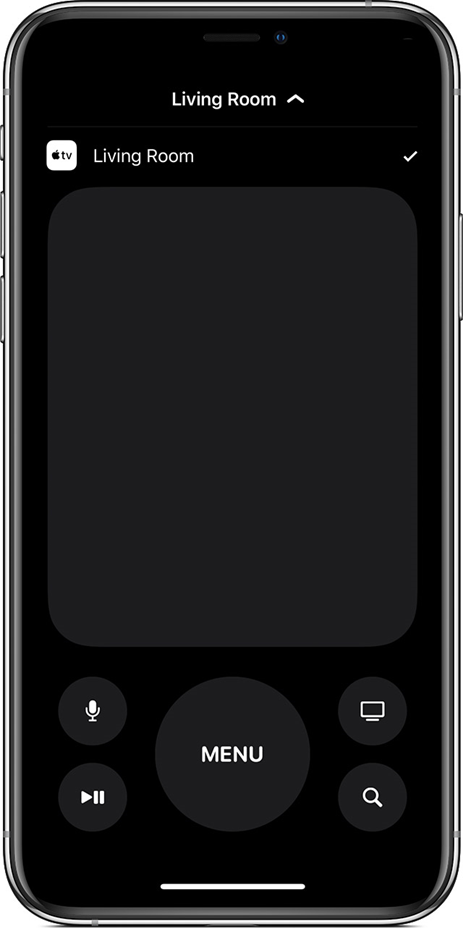 We have already talked about the redesigned remote control. But, if you have an iPhone or iPad, you don't really need the remote controller. Following a simple 4 step tutorial, it becomes easier to use your phone. It works as a regular remote, so you do not need to worry about the sensitivity decreasing. However, if you update your phone to the latest iOS and connect your Apple ID to the Apple TV, your phone automatically connects to your Apple TV. No more searching under the sofa for a remote now, or looking for spare batteries in the spare room!