Streaming apps, services and platforms are all over the place. One popular place to go is free streaming service Roku. Whether you're using Roku's plugin streaming box or stick, these ten tips will help you save time and money.
1. Use your phone as a remote control
Even though the streaming box, stick or TV comes with a remote, you can use the Roku app for IOS and android to control the Roku streaming service. It works like a regular remote, allowing you to fastforward, pause/play what you're currently watching and easily select something new from a wide array of channels. Just download the app and follow the instructions to sync your streaming box or TV.
2. Rearrange apps on the home screen
When you open the home screen, you should have a nice array of your favourites on the home screen. You shouldn't be scrolling endlessly trying to find your favourite channel. That's why it's important to rearrange apps on your home screen. To get your favourites first, select the channel you'd like to move. Click the options button and select "Move channel." You can also personalize different outputs, adding a custom name and icon.
3. Declutter your home screen
To make things easier for you, Roku also has a feature to hide any undesirable channels. Many of these channels are free, so be sure to check them out. However, to stop you from overspending or oversubscribing, select the undesired channel.
Then, you click the options button and select "Remove channel". This way, the Roku streaming app is completely streamlined and tailored specifically to your needs. To learn more, look towards the Roku Blog for a video tutorial.
4. "Featured Free"
Roku has many free channels. In 2018, the service was revamped and introduced the section called "Featured Free". This feature also puts many free films and TV shows from different streaming services under one section. With over ten different genres, there is countless free content.
Through this section, people find ad-supported video from apps that are usually pay to play. These ad-supported videos allow you to decide what streaming channel suits you as it gives you a free peak into what shows are most popular on these channels. So, make use of this feature.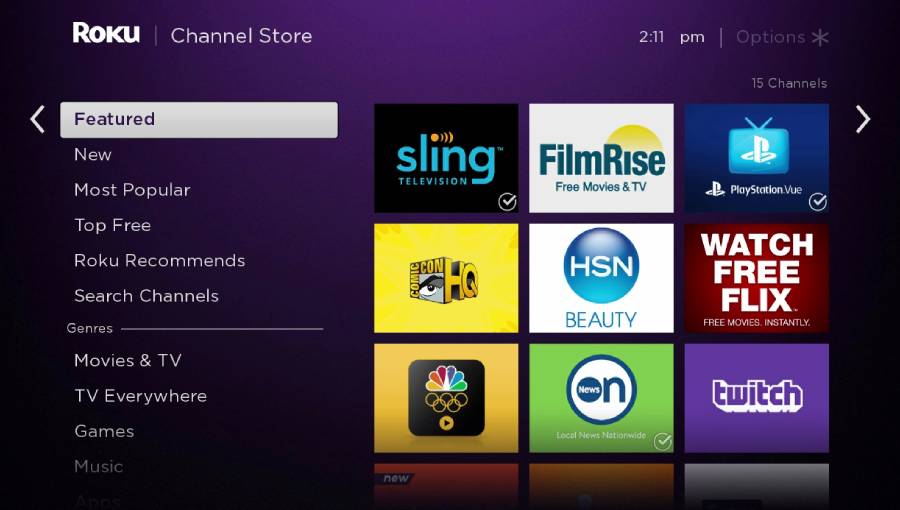 5. Track what you're watching
Like many other streaming services, you have a personalized section where you can keep track of what films and TV shows you are watching. If you move a film or TV show into the section "My Feed", you can get notified of price drops and new content from people connected to this film or TV show.
You can also specifically follow an actor or director to see what other works they are in. So, if you feel like having a Johnny Depp night for example, simply search his name. Then click on his name and press "Follow on Roku." Then, you can see whatever work he has been in and enjoy.
6. Make use of the search tool
With so many streaming services on the market, it's confusing where exactly you can watch something for free and where you must pay for the film or TV show. For example, the TV show The Vampire Diaries is both on Netflix and on Apple TV (for £1.89 per episode) for different prices. See? So, with Roku's search bar, any place you can find that film or TV shown so you can compare prices from different services. Things also get easier when you either use voice controls or your phone.
7. Check your Wi Fi strength
Did you know you can test your Wi-Fi speed using Roku? Roku recommends an internet connection with a download speed of 1.5mbps to run smoothly on a standard definition. So, if things are buffering, the home screen is glitching and you can't load a film or TV show for 5 seconds, something is wrong with your connection. According to Vulture, tapping Home five times and then going up and down repeatedly, a page detailing your Wi-Fi speed will appear.
8. Sound levelling
There is nothing worse than peacefully sleeping, only to be blasted awake by someone watching a loud scene. Worse still, they tried to put down the volume, so you don't wake up. In that case, Roku's advanced sound levelling settings has various options to avoid this scenario.
By doing this, no loud sounds should freak you out in the middle of the night. So, you can drift off without fearing a Michael Bay explosion will suddenly wake you up.
9. Screen mirroring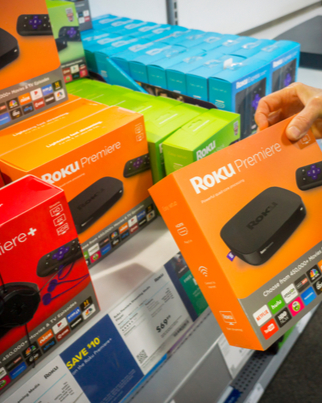 Not everyone likes watching the same thing. This is a given. So, many of us must watch our shows and films on our small phone or tablet screens. Nothing wrong with that. Still, say you're home alone. The TV is right there, all alone and ready for use.
Do you log into your account if it's not yours currently on there? Or do you use Roku's "Screen Mirroring" option to directly cast the film or TV show straight from your phone onto the TV? Both will get you the TV. One will also get you the couch.
10. Roku Media Player
Roku is not just a streaming service for films and TV shows. Roku can also be used to listen to music and podcasts, as well as games. The Roku player allows you to stream music, pictures and videos saved on your phone.
With a Roku Media Player, you can plug a USB drive and playback files from the Roku Media Player channel to see personal videos, music, and photos onto the big screen from your phone. It also supports such local media servers such as Windows Media Player and Plex.