Stranger Things is one of the most popular and critically acclaimed shows in the world. The popular sci-fi show became an internet sensation. So, here are ten facts about Stranger Things you might not know.
1. Inspired by Montauk:
Stranger Things has many inspirations it derives from. However, one of the creepiest inspirations the show has had is the Montauk Project. The Montauk Project is a conspiracy theory project, which consisted of theories about experiments conducted by the US government that were looking into methods of psychological warfare, kidnapping children with perceived psychic powers and even experiments looking into time travel. The Montauk Project: Experiments in Time (1992) is the most popular fictional account and is a cult classic. However, author Preston Nichol has talked about having repressed memories of his own involvement in this experiment. Whether it is true or fictional, it was a huge inspiration. In fact, the working title for Stranger Things was Montauk.
2. Steven Spielberg Inspiration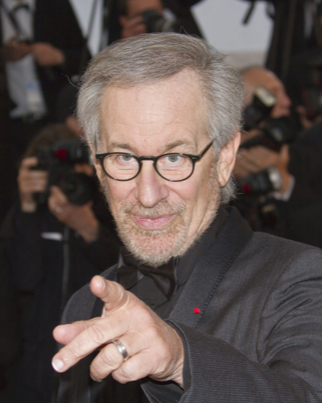 Steven Spielberg was responsible for multiple 1980's cult classics. It's no wonder many of his works became the inspiration for this 1980's themed show. The deaths of many characters such as Bob and Barbara could have come out of Jaws (1975).
There are many references to ET (1982), from the way Eleven acts when trying to blend in with the other children to the bicycle scene where they were running away from the government. Other sources of Spielberg inspiration are Indiana Jones (1981) and Jurassic Park (1993). Of course, there were more films.
3. 1980's homework and love from cast
Of course, the creators set the cast's homework. Creators Matt and Ross Duffer (known as the Duffer brothers) assigned the young cast to watch many films to get a sense of the type of show they would film. Many of the children, in a recent interview with Variety, also asked their parents. Noah Schnapp, who plays Will Byers, even admitted he appreciated the freedom of the decade. "If I could choose any time to live in, it would be the '80s." Schnapp said. Finn Wolfhard, who plays Mike Wheeler, was also appreciative of the decade. "Kids also had more freedom in the '80s."
4. Costumes
As the actors got to know their characters a lot more, many of them influenced the costumes they would wear. David Harbour, who plays Hawkins Police Chief Jim Hooper, insisted his character wore sarcastic and wary Lucas Sinclair, asked to wear the commando bandana he was frequently seen in season 1. However, the most recognisable costume was the 4 boys as the Ghostbusters.
The Duffer brothers asked for permission from Ivan Reitman and Dan Aykroyd (writers of the Ghostbusters) to use the Ghostbusters costumes in season 2. They were more than happy to oblige.
5. Real Stunts
Even though many of the episodes uses CGI and advanced technology, the show still relied on many real stunts. Millie Bobby Brown, who played Eleven, had many nose bleeds throughout the show. Many of them were real, with her having fake blood packs in her nose.
Another stunt that made headlines was Eleven floating in a kiddie pool. The production team used 1,200 pounds of Epsom salts, with actress Brown feeling 'a little dizzy' from the whole ordeal. The infamous Eleven flipping the van over the gang on bicycles is also a real stunt. The production team used two explosives under the van to send it flying.
6. Animatronic Demogorgon
Another actual electronic used in season 1 was the Demogorgon. On screen, the Demogorgon was a terrifying creature from the Upside Down. To the Duffer Brothers, it was a dream come through. Taking inspiration from classics such as Ridley Scott's Alien (1979), concept artist Aaron Sims and company Spectral Motion took two months to fix this. What made the animatronic very lifelike on screen was the petal head.
As the petals moved around, they would never go in a pattern. It also terrified the toddlers who played Holly Wheeler and Brown's younger sister on set. I don't blame them.
7. Close cast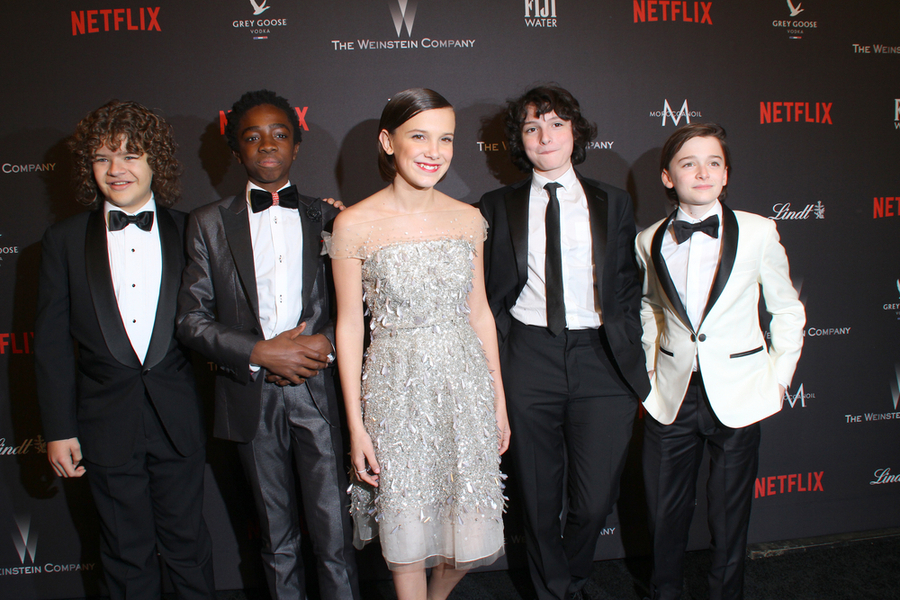 The cast, in real life, are very close. Being a similar age and in close confines, the cast instantly hit it off. This was apparent in the first scene of the series, the Dungeons and Dragons scene in Mike's basement. According to Vulture, the casts still have a group chat called 'Stranger Texts'. On set, many of them prefer to play board games rather than hang out on their phones.
There has even been romance on set. Natalia Dyer and Charlie Heaton, who play Nancy Wheeler and Jonathan Byers, have been romantically involved since the first season. Their characters got together in season 3.
8. Fun behind the scenes
Being on a TV production set can be long, tiring, and dull. However, the cast of Stranger things know how to have fun. Through many interviews, the cast play multiple pranks on one another. Actor Gaten Matarazzo, who plays Dustin Henderson, revealed during an interview a prank Brown and Schnapp pulled on a member of the crew by telling her the wedding venue she booked was now unavailable.
Another prank to mention was when the Duffer brothers pranked Schnapp's mother using the fake body from episode 4, as revealed through an interview with Entertainment Weekly.
9. Growing up on screen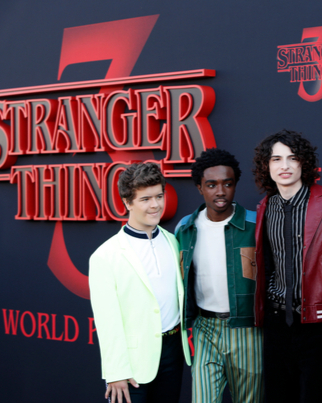 Clearly, the actors that began the show in 2016 are not going to stay children throughout the show. As the character grows up and experiences new things, so do the actors. Wolfhard and Brown shared their first kiss on set during season one. However, Sadie Sink and Caleb McLaughlin also shared their first kiss on screen as characters Max Mayfield and Lucas Sinclair.
Matarazzo's voice changed throughout season 1. So much so, it was impossible for him to reshoot certain lines without people noticing. This is perhaps a good thing as Sink was almost rejected from the role because she was too tall in comparison to the other cast members.
10. Intense scenes
As much fun as these facts make it sound, there were many intense scenes that drained the actors. The final fight between Eleven and Billy took over 4 days to shoot. The part where Eleven collapses into Mike's arms was all Brown. She was genuinely so exhausted and drained; she couldn't stand up and broke down.
It was also reported both Brown and Dacre Montgomery, who played Billy Hargrove, lost their voices after shooting their battle scenes because they were screaming so much.