When an actor or actress joins a Netflix production, they receive a substantial boost in exposure and popularity.
This eventually leads to more followers through social media, especially on Instagram. These Netflix Stars have benefitted from the Netflix shot to fame and glory.
1. Kiernan Shipka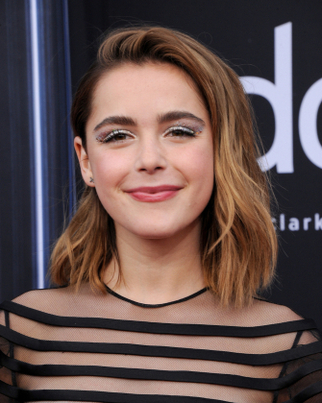 Kiernan Shipka made quite a striking impression as the half-witch, half human Sabrina Spellman in the teen dark fantasy series Chilling Adventures of Sabrina (2018 -2020). Since airing on the show, Shipka's Instagram has experienced a boom in exposure and followers.
By 2019, she obtained 5.5 million followers. In 2021, she recently celebrated 8 million followers. Her Instagram is filled with down to earth memories that fans can relate to, along with the occasional promotional material and magazine covers.
2. Darren Barnet
Never Have I Ever, the coming-of-age comedy series, catapulted Darren Barnet into the spotlight. As the high school crush who was not afraid of standing up for himself, Barnet won many people over with his portrayal of Paxton Hall-Yoshida.
You can see the exposure on his Instagram page. His latest posts have over 389 thousand likes and over 1.4 million followers in 2021. Through his Instagram feed, we see promotional material, behind the scenes on set and screenshots of articles and interviews.
3. Joey King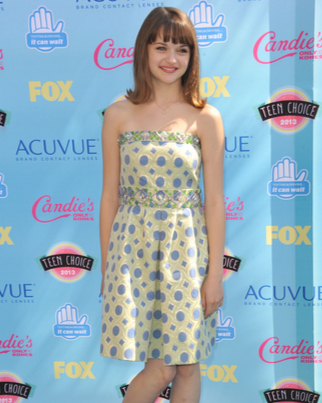 Star of The Kissing Booth (2018) and the sequel The Kissing Booth 2 (2020), Joey King reached new audiences. Already recognized for her role in Ramona and Beezus (2010), her appearance on the Netflix teen rom com showed her impressive acting skills to a whole new audience.
By 2021, King's Instagram has 18 million followers and she received 2.3 million likes on her latest post.
4. María Pedraza
Maria Pedraza, an extremely talented Spanish actress and ballerina, was discovered through Instagram. Film director Esteban Crespo discovered her through the social media app and encouraged her to audition for a film.
This became her debut film, Amar (2017). Whilst she gained some exposure, it was through Pedraza's work on the heist drama Money Heist (2017) and teen thriller Elite (2018) that really exposed her acting skills to an international audience. As a result, her Instagram exploded, resulting in the large following and likes she receives today. By 2021, her latest post had 437 thousand likes and 12 million followers.
5. Madison Bailey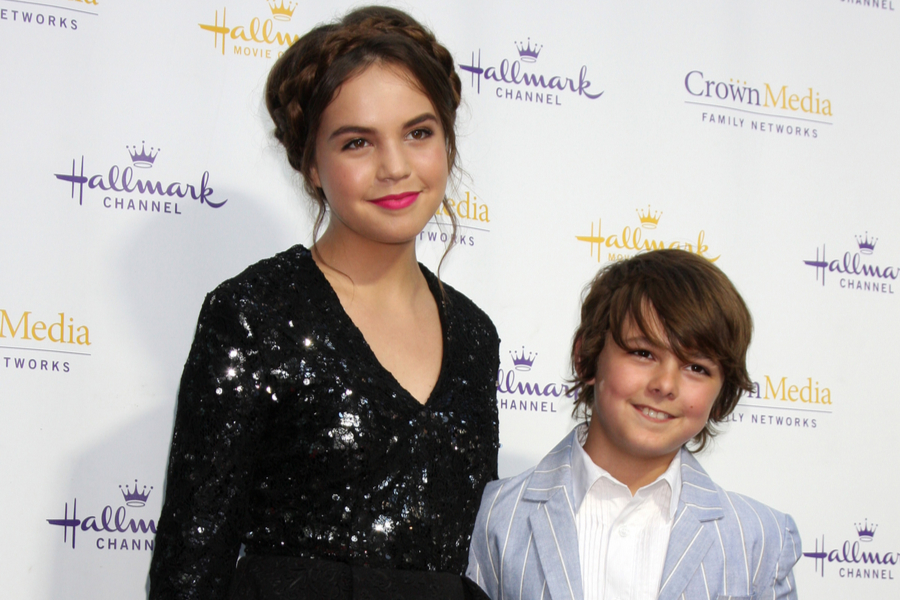 Madison Bailey is a rising star. Starring in mystery teen drama Outer Banks, she won many people over with her down to earth, humorous, and reasonable character Kiara "Kie" Carrera.
After appearing on the critically acclaimed show, Bailey gained 3.7 million followers and an average of 229 thousand likes on her posts, as shown by her latest post. Bailey's posts show stylish selfies and frequently has slogans themed around self-empowerment and hard work.
6. Miguel Herrán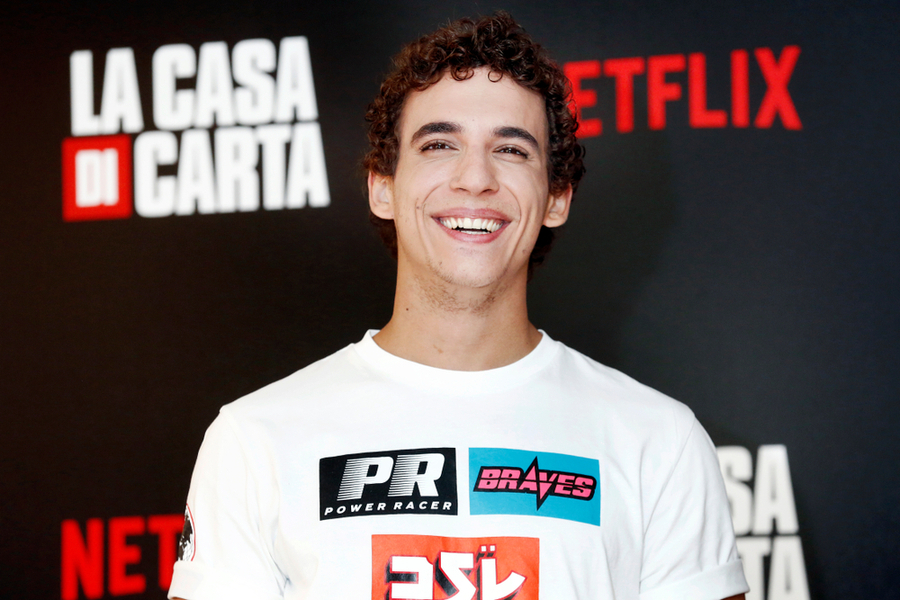 Another Spanish actor who reached international fame through Netflix, Miguel Herrán has also experienced the social media boost as his co-star Maria Pedraza. Herrán first gained attention for his debut in Nothing in Return (2015), for which he won the Goya Award for Best New Actor in 2016.
His fame reached new heights in Netflix's Money Heist (2017) and Elite (2018-). Herrán's Instagram posts portray the actor's funny personality, having fun behind the scenes. In 2021, his latest post had 772 thousand likes and his profile has 13.6 million followers.
7. Aidan Gallagher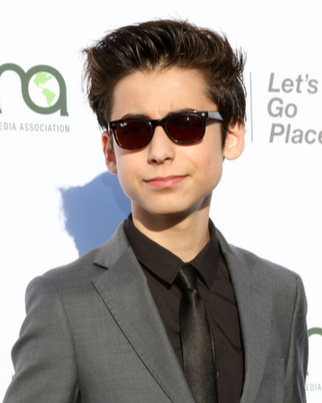 As the breakout character of The Umbrella Academy (2019 -), it would only be natural for the actor to experience a boost in popularity. As Number 5, Gallagher is a sarcastic adult stuck in a teenager's body.
On Instagram, Gallagher demonstrates his musical career and often makes photo montages through various posts to then make up a larger picture. He also empathises his support for protecting the environment and veganism to his 7 million followers. In 2021, his latest post has gained 310 thousand likes.
8. Anya Taylor-Joy
As a famous model and accomplished actress of horror, Anya Taylor-Joy already had a small following on Instagram. However, as the socially awkward chess champion Beth Harmon, Taylor-Joy reached new audiences and became instantly recognizable after starring in The Queen's Gambit (2020).
Taylor-Joy's Instagram features plenty of fan art, beautiful photo shots and previews onto upcoming interviews and more. Taylor-Joy's latest post has 1.5 million likes and her latest follower count is 7.3 million.
9. Lily Collins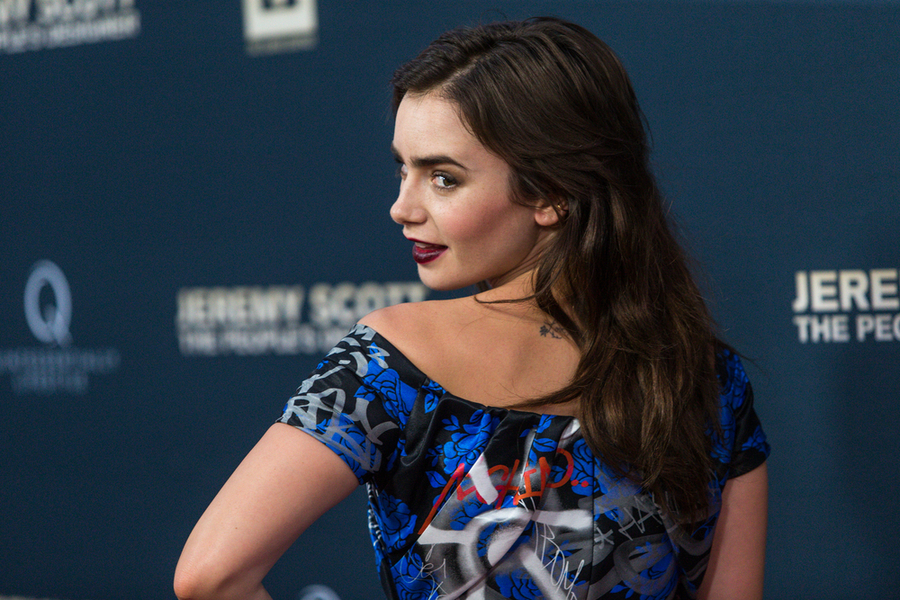 By the time Lily Colins made her Netflix debut, she was already an established actress in American films. Starring in Oscar nominated film The Blind Side (2009), Lily Collins soon became a lead actress in other films. Her Netflix debut was the action-adventure film Okja (2017).
Since then, her work in Netflix's drama film To the Bone (2017) and Emily in Paradise (2020 -) made Colins a very recognizable face. Colin's Instagram engagement shows this as her latest post got 579 thousand likes and her latest follower's count is 23.5 million.
10. Regé-Jean Page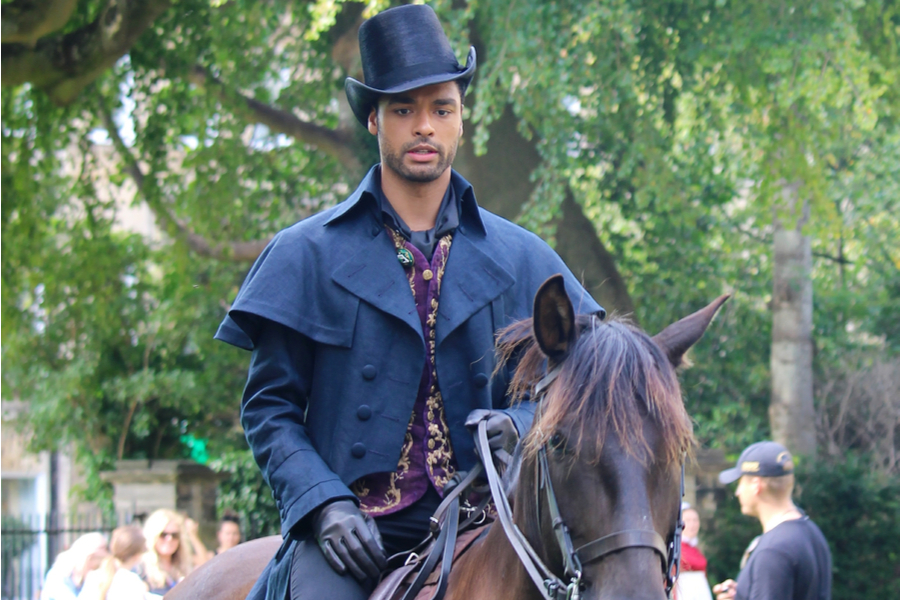 Last but certainly not least, we have one of the biggest jumps in followers and exposure on Instagram. Regé – Jean Page, best known for his portrayal as Simon Bassett, Duke of Hastings in Bridgerton (2020), experienced an increase of over 3 million followers within the month of Bridgerton's premiere.
Now, at 5.6 million followers and around 1.5 million likes on recent posts, Page shows his fans many hobbies and many selfies that look like they were taken by a professional. With Page taking part in two new Netflix films (one based on role-playing board game Dungeons and Dragons and another being an action thriller film), we know he will continue to showcase more of his talents and grow his Instagram following.