There is no denying that the Marvel movies are absolute masterpieces as standalone blockbusters, but the interconnectivity and ever changing timeline is sometimes hard to keep track of when tuning in to the different Avengers feature films. No matter which superhero hits your top spot, you'd be missing out if you didn't mix things up and check out the other productions dedicated to some of the most iconic comic book characters. Hardcore fans have long praised the genius continuity of the Marvel Universe timeline which often leaves us on the edge of our seats and always coming back for more.
With the upcoming release of Eternals and Spiderman: No Way Home, it's going to be a crazy ride trying to fill in the gaps of the intertwining storyline. But for those ready to put their Disney+ subscription to good use, we're bringing you the ultimate guide for watching the Marvel movies and spin-off tv series in an order that isn't quite so complicated.
The order in which the movies graced our screens might not make much sense now that we've seen more recent titles like Captain Marvel and Black Panther that transport us through time, but who could have predicted just how much early releases like the original Iron Man and Captain America would have taken the world by storm?
If you're finding the Marvel Cinematic Universe is sending your head off spinning into the cosmos, we're here to make things more straightforward for you by placing the watch list in chronological order. And don't panic, we're keeping it a spoiler-free zone! (We won't share anything that isn't already in the trailers).
1. Captain America: The First Avenger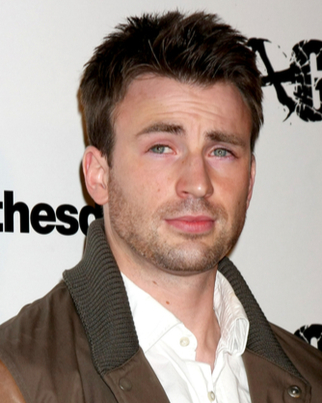 This might have been the 5th release by Marvel Studios, but this was where it all began. Set back in the 1940s, during World War II, it sets the scene with the first-ever superhero and creates some context for later movies, specifically The Incredible Hulk. A great starting place if you want to take things from the very beginning.
2. Captain Marvel
The release of this one back in 2019 really gave us those 'oh' moments of realization as things all clicked into place. Set in 1955, this movie explains the origins of the Avengers and sheds some light on the legendary Nick Fury and the role he plays in guiding the superheroes through the galaxies. It's also a crucial starting point as it gives a sneaky taste of what's to come by introducing you to the impact the Tesseract stone will have later down the line.
3. Iron Man 1 and 2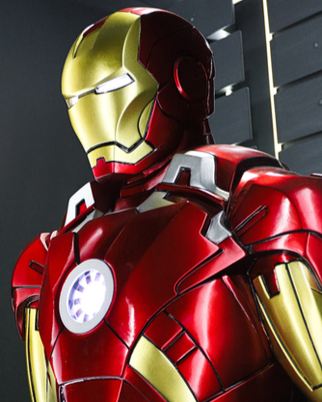 Here we are thrust into a more modern era and introduced to Robert Downey Jr.'s on screen alter-ego. This is where we begin to see how the stories all tie together but we had no idea upon viewing this back in 2008 quite how far the Universe would expand to.
The Iron Man movies are the kind that just keep you coming back for second helpings so we'll follow it up with number 2. The entrepreneur and tech-whizz continues to grow his empire as the other Avengers start to make more appearances.
4. Incredible Hulk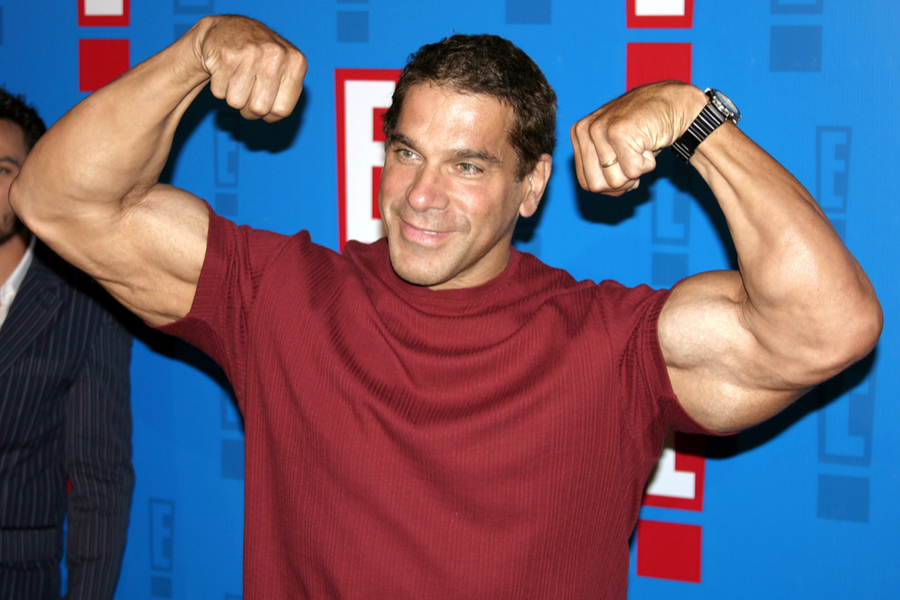 Here is where all the earlier references will start falling into place and where we first lay eyes on the big green monster. Does Bruce Banner turn out to be a superhero gone wrong? We'll let you make up your mind on that one. All will be revealed.
5. Thor
Now we know a lot of you had been waiting for Chris Hemsworth to pop up, and here he is in all his glory, proving why he is worthy of wielding the hammer. This is where we get another glimpse into the galaxies and start to see that other worlds are not so different from our own.
6. The Avengers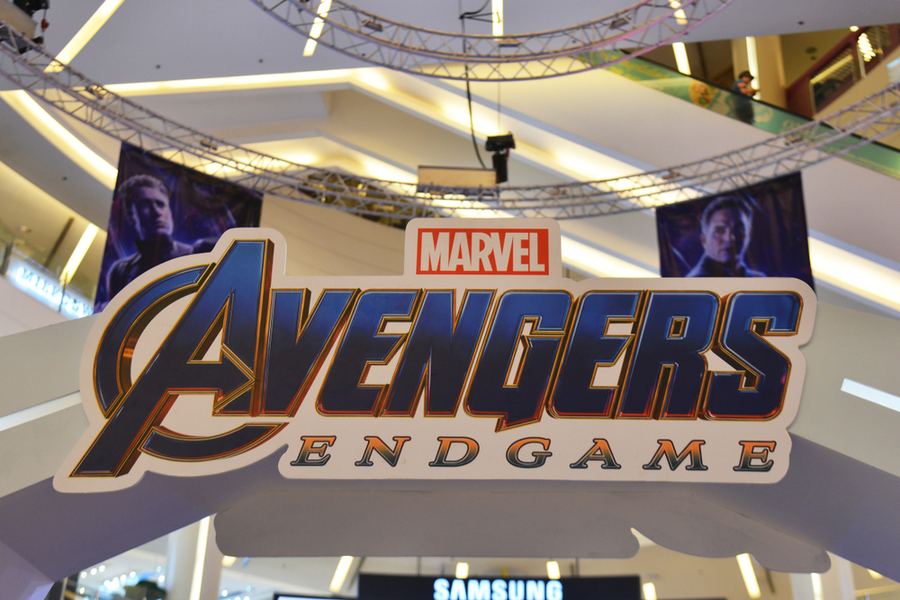 Now that we've met all the Marvel big names, it's time for them to all meet each other. The so-called end of 'Phase One' of the Marvel Cinematic Universe is where things take a bit of a dark turn. So, fasten your seatbelts as we're about to be taken down a path of no return.
7. Iron Man 3
This is where Marvel Studios started to put things out into the world in a more logical order. Now that the foundations of the Avengers have been set, we witness the preparations for all that is yet to unfold as our robotic champion picks up the pieces in the aftermath of the previous battle.
8. Thor: The Dark World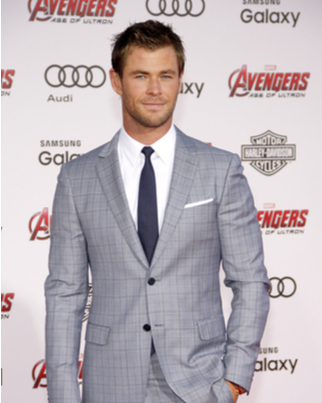 Things really are taking a sinister turn in the Marvel Universe timeline with this one as we delve deep into the world beyond ours and watch Thor's family history unravel. It's everything we could ever want from an extraterrestrial fantasy with action, thrills, adventure, and a touch of humor to lighten the load.
9. Captain America: The Winter Soldier
With more twists and turns than a racecourse, the second Captain America has some really old-school thriller vibes. Though, it's a great break between worlds if you are binge-watching back to back with perhaps the most relatable superhero of all.
10. Guardians of the Galaxy 1 and 2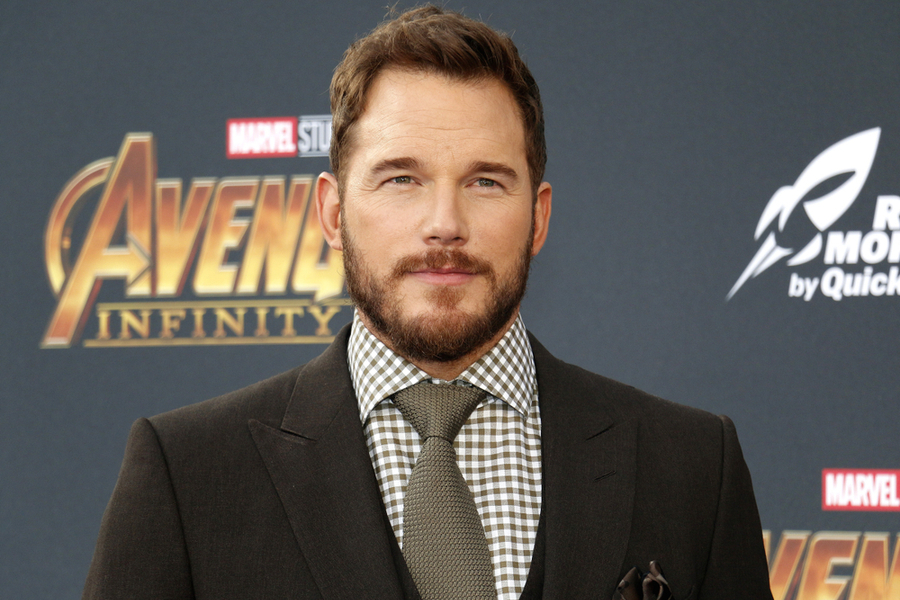 A refreshing change from the standard superheroes, this is the time at which we start to meet some truly unique intergalactic characters. Leading star Chris Pratt recruits some unlikely comrades who take us on a journey through outer space, where the floodgates are opened for the dangers ahead.
11. Avengers: Age of Ultron
Next on our list to complement chronology is the Avengers reunion where, of course, they're back to try and save us mere mortals. With an incredible cast list, the audience gets a better insight into the back story behind the less high-profile characters whilst continuing to see the big names in action.
12. Ant-Man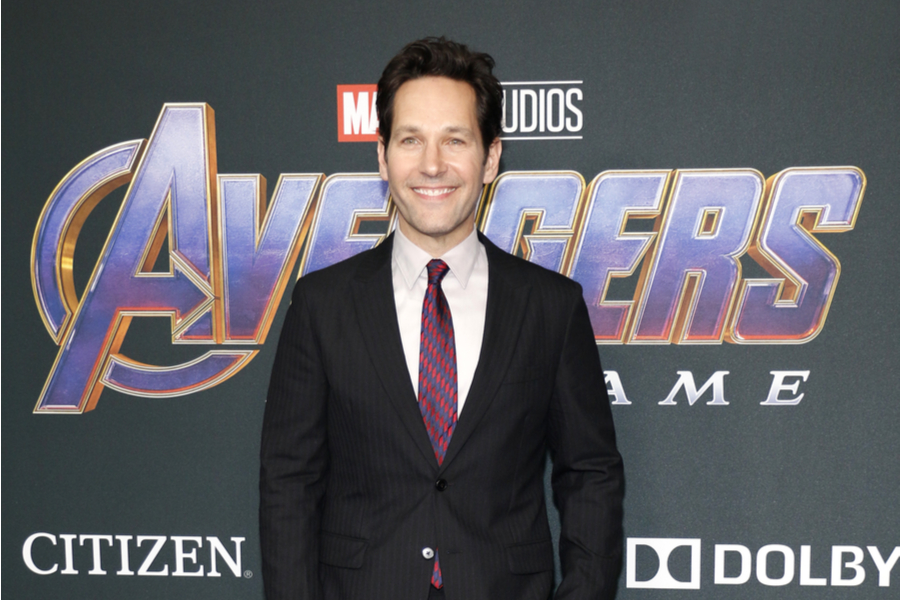 As one of the more goofy Marvel movies, Ant-Man is certainly a stark change from the usual, but it does help to create further context for the links he has with the Avengers. Let's keep in mind that bigger is not always better.
Another banger that brings everyone together in, you guessed it, another battle. It's a pretty important piece of the puzzle, so definitely one not to miss.
13. Captain America: Civil War
Another banger that brings everyone together in, you guessed it, another battle. It's a pretty important piece of the puzzle, so definitely one not to miss.
14. Spiderman: Homecoming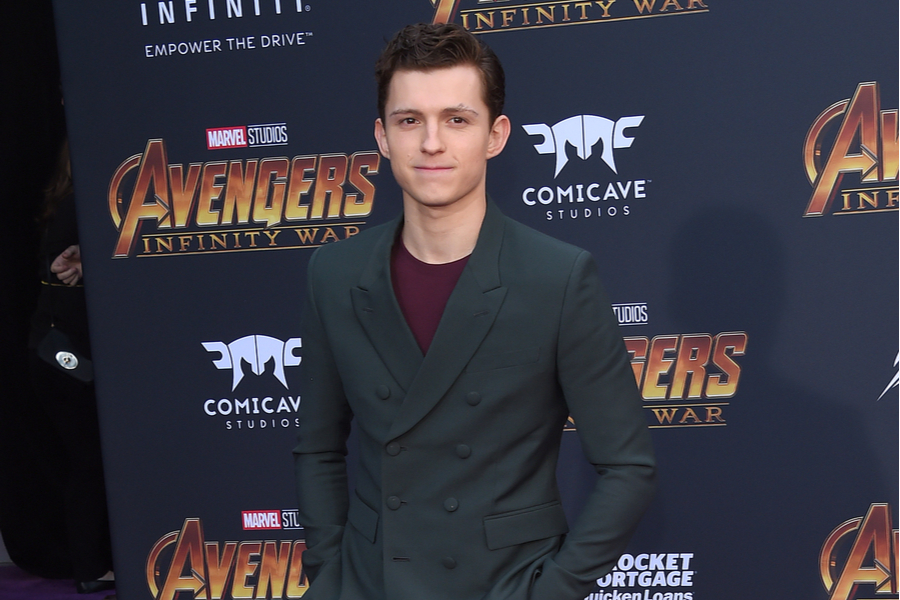 The teenage spider mutant makes his first solo debut in Homecoming. We've placed this one here because although fairly insignificant to the wider picture, it is the time at which Peter Parker is taken under Iron Man's wing. This little nugget of wisdom will become useful as you move further down our list.
15. Doctor Strange
Whilst this may seem a strange timeline order (see what we did there?), the movie itself spans across quite a long period of time including snippets from before The Civil War and other noteworthy events afterwards. The Doctor's introduction to the world of sorcery reveals the innermost workings of the different realms and how they all connect into one.
16. Black Widow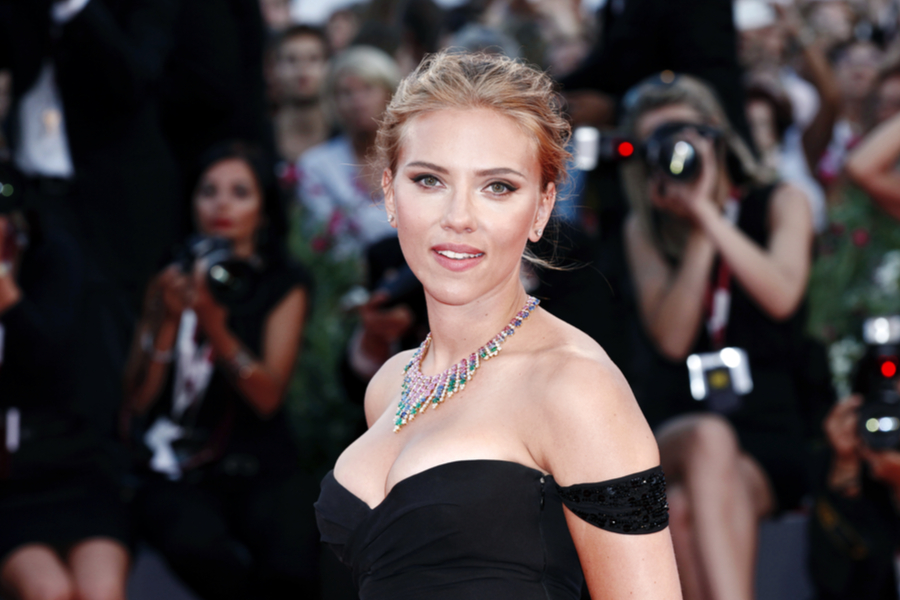 Catch this one on the big screen in July 2021. We're yet to see more about our feisty female hero and from the look of the trailer, we won't be disappointed. We can't wait to see how her past contributes to her future as the Avengers continue to fight evil.
17. Black Panther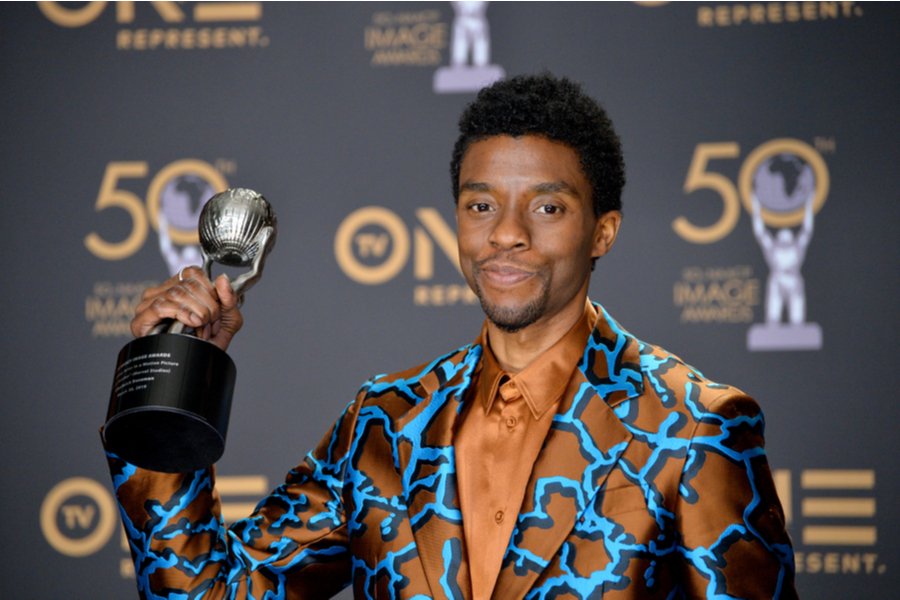 Chadwick Boseman did an amazing job of representing the King of Wakanda in this alternative superhero extravaganza. Whilst this would also follow on well from The Civil War, we recommend watching it here as it's a fantastic prelude to the drama that is yet to transpire.
18. Thor: Ragnorok
The third and (potentially not) final Thor movie provides a phenomenal cosmic setup to Infinity War. Whilst a great deal materializes in this one, we promise that many more action-packed adventures await.
19. Avengers: Infinity War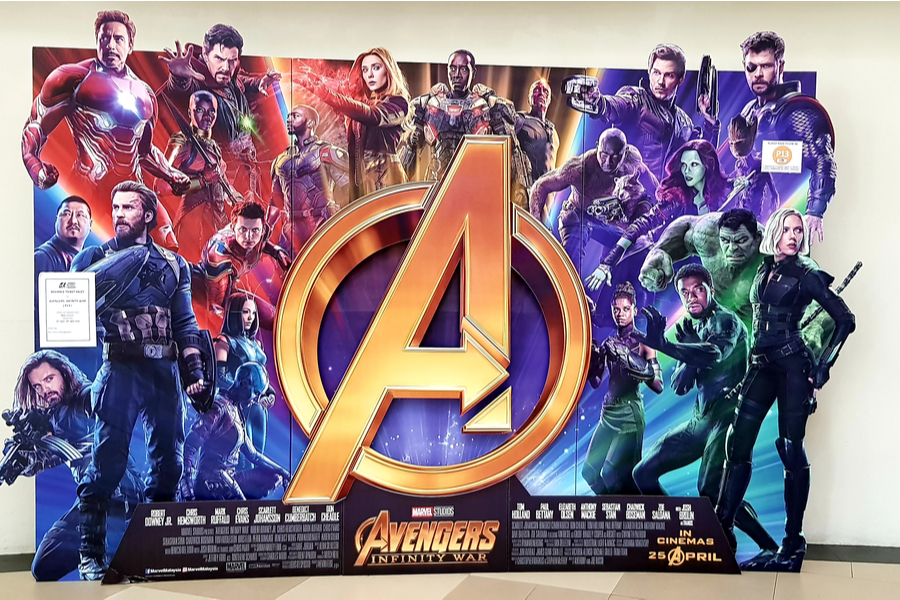 At this point, you will have already come across the infamous Thanos and we're set to discover his backward beliefs and vision for the Marvel Universe. Popcorn at the ready, as this one is a nerve-racking ride.
20. Ant-Man and Wasp
The post-credit scenes alone kind of give away what happened in the previous movie so we've placed it carefully here. We like that this movie doesn't try too hard and only sticks to one clear storyline, so we're sure it'll be a welcome relief after the hectic happenings of Infinity War.
21. Avengers: End-Game
Five years on from Infinity War, our Avengers have all gone their separate ways and are facing the void that remains. This rewriting of the long-standing narrative sees ALL the characters we've met so far reunite for the last time. It wraps up any loose ends with a newfound motivation as the heroes combine their scientific and intergalactic knowledge to seek vengeance.
22. Loki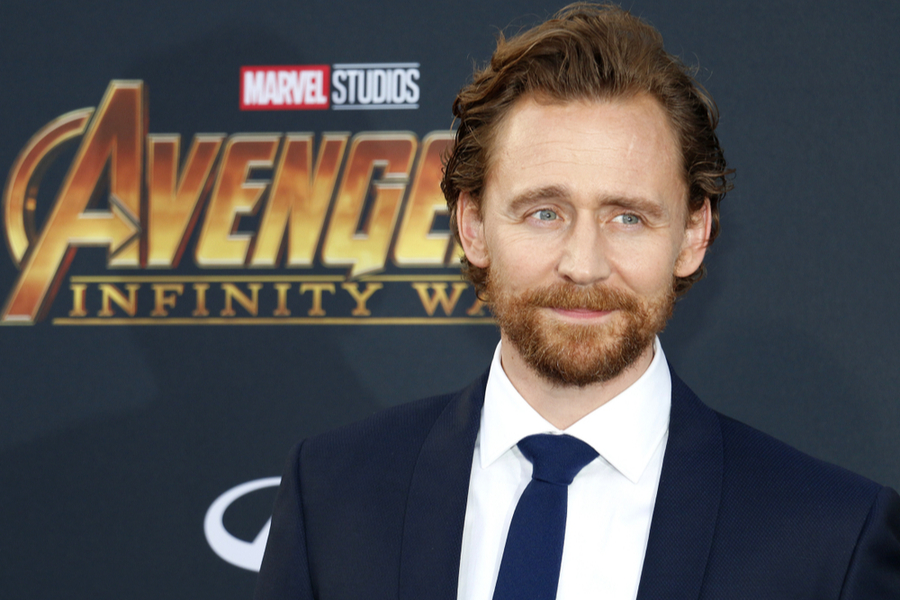 Our first TV series to make the list! Whilst this is the most recent release, it follows directly on from End-Game so it works well to watch it here. Loki has long been hidden in the shadows, but we see him step out from behind his brother's greatness and follow his own adventure as we start to understand whether he really is the protagonist or antagonist of this tale.
23. WandaVision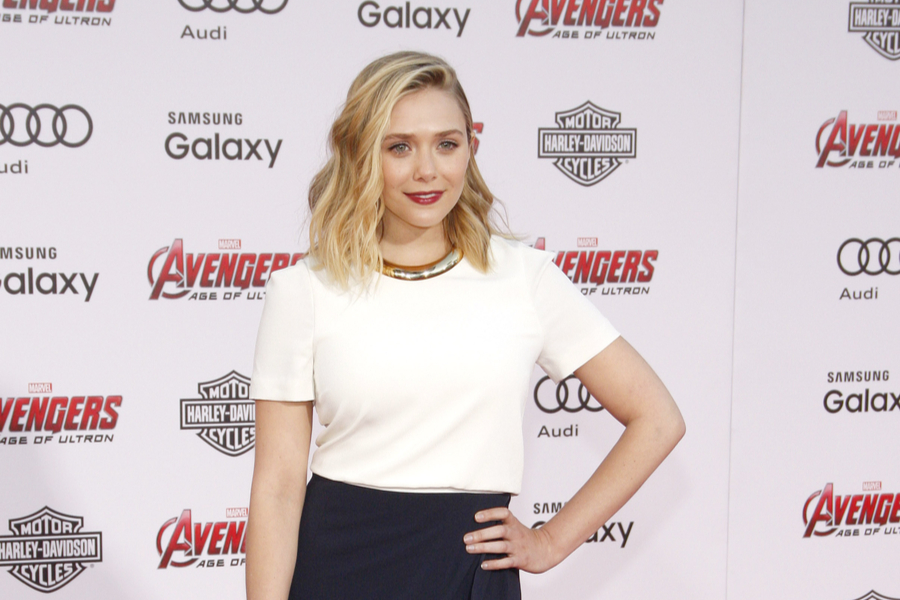 The events of this show outline the after-effects of the final battle. We can't say too much as we'll give away plotlines from the previous picks but this miniseries brings together suburban life and superpowers in a way we've never seen before.
24. The Falcon and The Winter Soldier
We love that these pairs have finally been put center stage after never receiving their own solo movies. Another Disney+ series that's set to keep you on tenterhooks. With super serums making yet another appearance, who knows what developments we'll see next.
25. Spiderman: Far from home
As this one is set a year after all that has gone before, it's a prominent place in the Marvel Universe timeline to leave things on a high note. Make sure you don't miss the post-credits, as it sheds some interesting light on Nick Fury and all he has been up to behind the scenes.