When it comes to finding a streaming service that will never leave you short of something to watch, it's tricky to know where the hell to start. With what feels like a relentless race to the top of the broadcasters, it takes a lot of hunting and comparison to work out which direction to take.
With 47 million subscribers in the United States alone, it's no wonder that HBO has become the word on the street. Forget Netflix and Hulu, this may be the future of TV.
Best known for bringing us some of the greatest content of the 21st Century, HBO has become quite the household name. Game of Thrones, The Sopranos, and Westworld to name but a few.
With the arrival of their latest streaming service HBO Max, in addition to the HBO Go (which is now an amalgamation of HBO Now and HBO Go), we're not surprised that people are starting to get confused about the best way to access the many world-famous shows they have to offer.
We're here to help you measure up both platforms so that you can get exactly what you need.
How much do they cost?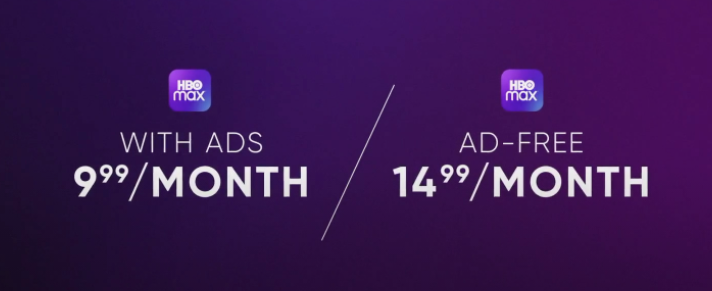 From the offset, it may appear that cost shouldn't come into the equation when weighing up the two services as they both come in at $14.99 a month.
Both HBO Max and the HBO Go can be accessed through a range of devices and your web browser, to give you standalone streaming capabilities without the need for cable TV. Both contenders will bring the good stuff right to the comfort of your own home at less than the price of a date night at the movie theatre.
Now if your pockets don't stretch that deep and you're in need of something a little cheaper, HBO Max offers some alternative price plans for those that don't mind a few commercial breaks and a lower streaming quality of 1080p rather than the premium 4K.
Their ad-supported plan will only set you back $9.99 a month and whilst it does mean that you'll miss out on some awesome features such as offline content and same-day movie premieres, it is a force to be reckoned with when matched up against the HBO Go.
What content is included?

Warner Media wasn't hanging about when they dreamt up HBO Max. The endless amounts of content available could literally keep you entertained for well over a year with its constantly updated collection of HBO and Max Originals series and movies.
Comic book fiends will get excited by the additional DC Universe content, whilst the kids will be fighting over the controller for the top picks from Cartoon Network.
You'll get the chance to catch Warner Bros big releases the moment they hit the big screens and have a never-ending watch list with an array of incredible shows like Sex and the City and The Big Bang Theory.
As if that wasn't enough, they've even given us access to Turner Classic movies and the Looney Tunes.
OK, so the HBO Go doesn't quite match up in terms of content but it does allow you to dip your toes in and out of some of the greatest content from the HBO channel along with 130 movies that are regularly rotated to bring you fresh options each month.
There may not be quite as many titles available on the HBO Go but it definitely has enough to keep you busy.
Supported Devices
Both HBO Max and the HBO Go are compatible with most major devices, including PC & Mac along with Apple and Android devices. Hook up to your Samsung Smart TV, LG Smart TV, or PlayStation 4, or set them up via Roku or Amazon Fire TV.
The fact that most supergiant streaming devices offer HBO Max as an additional option, whereas the HBO Go is nowhere to be seen leads us to believe that the HBO Go may not be available for much longer. Out with the old, in with the new.
Are there any unique features?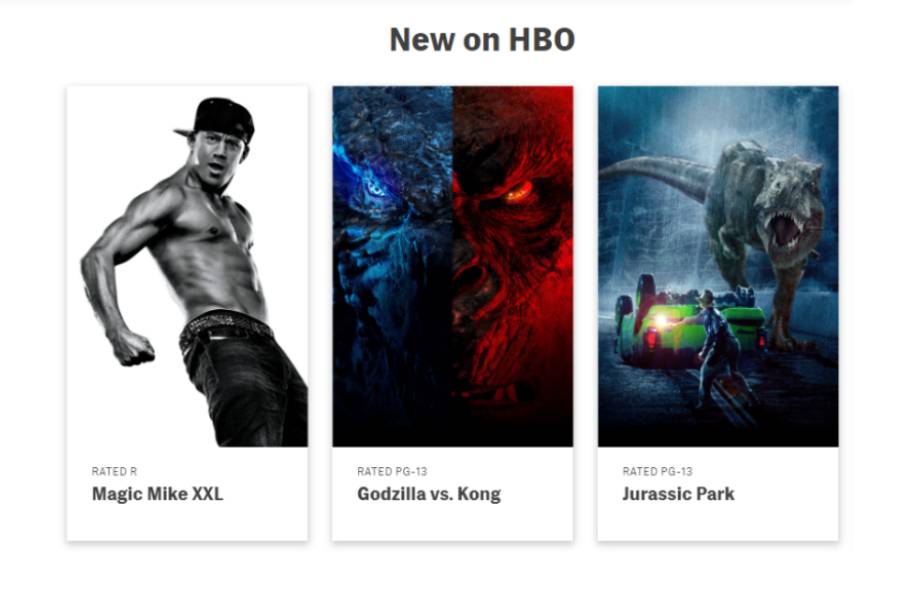 Whilst the HBO Go will allow instant access for the season bingers and a backstage pass to every episode of your favorite shows, sports content, and docuseries, with HBO Max, you'll get all this and more.
For a start, the audio quality is through the roof. Turn up the heat for that cinematic experience with Dolby Digital 5.1 surround sound capability.
For those with multiple users, both options allow you to stream on different devices at the same time, which is great for keeping everyone entertained at once!
But parents, don't fear as you'll be able to set those parental controls to ensure the kids aren't watching anything they shouldn't be whilst you're distracted by new releases like The Suicide Squad and Malignant.
Which one is better?
Say goodbye to buffering wheels and app glitches with HBO's ever-improving services that take entertainment to the next level.
When you're faced with two very tempting options with such similar features though, it can be next to impossible to try and narrow it down to make the best choice.
That's why we're here to help you figure out which one is worth it for you.
The HBO Go might be the answer to all your prayers for the latest drama, comedy, or miniseries, but perhaps you are in need of those little added touches like the visual and auditory quality you'll get with HBO Max.
There are hours of fun to be had with the incredible episodes and seat gripping movies that you'll get right in the palm of your hand. If the prospect of having an eclectic mix of endless amusement with the HBO Go doesn't quite cut it, delve deep into the world of video on demand with HBO Max and we promise that you won't regret it.
The main difference between the two platforms is that you're essentially getting more for your money with HBO Max. When it costs the same amount but with bonuses included, you can't really go wrong.