Rectal Dilators
Yes, this is as painful as it sounds from the name. Rectal dilators used to be there to cure various illnesses that, included constipation, insanity, and much more. We don't know why people thought this was a cure, but it was the 19th century, and there was a lack of knowledge.
– Advertisement –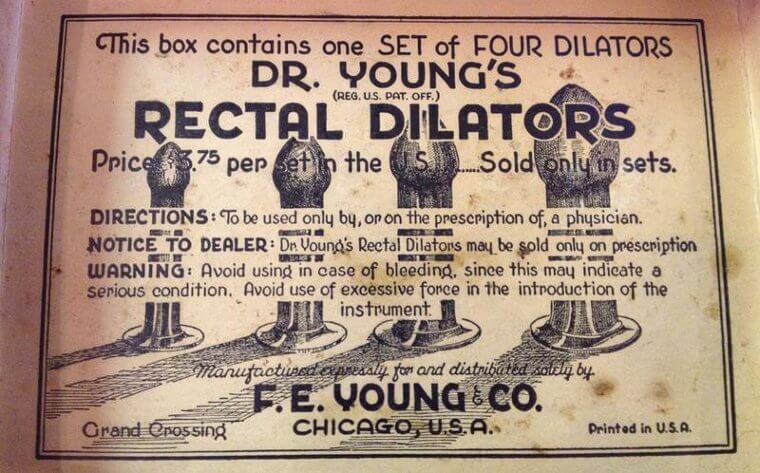 However, the authorities finally put a stop to this when the US Attorney's office got hold of a shipment of these and then accused the company of misleading labels. Now, these items are used for other sexual purposes. They also go by different names that you will easily find.
– Advertisement –
Pictures With The Dead
This might not be a medical remedy, but it is one of the creepiest things that used to exist. People used to take pictures with their dead loved ones to remember them. They used to ensure that the corpse posed by sleeping peacefully while they took a portrait around.
– Advertisement –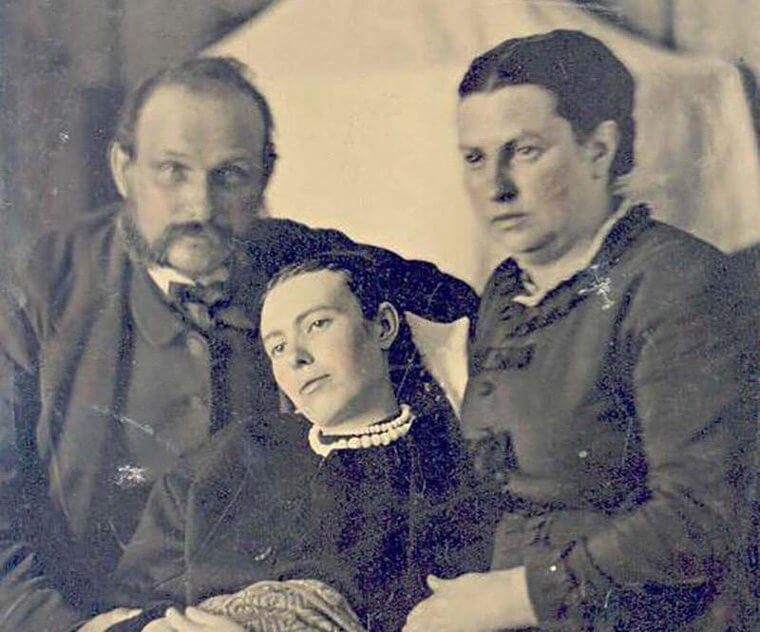 As their eyes were closed, an artist used to draw eyes on their eyelid to make them look alive for the picture. This used to be a tradition in many cultures, and we hope this trend doesn't come back. After all, you should always treat the deceased with some respect.
– Advertisement –
Gunpowder And Vinegar For Ringworm
Gunpowder and vinegar were used as a home remedy for ringworm. People used to make a paste out of these ingredients and apply it to the area with the infection. You had to keep applying this paste until the infection was gone from the affected area.
– Advertisement –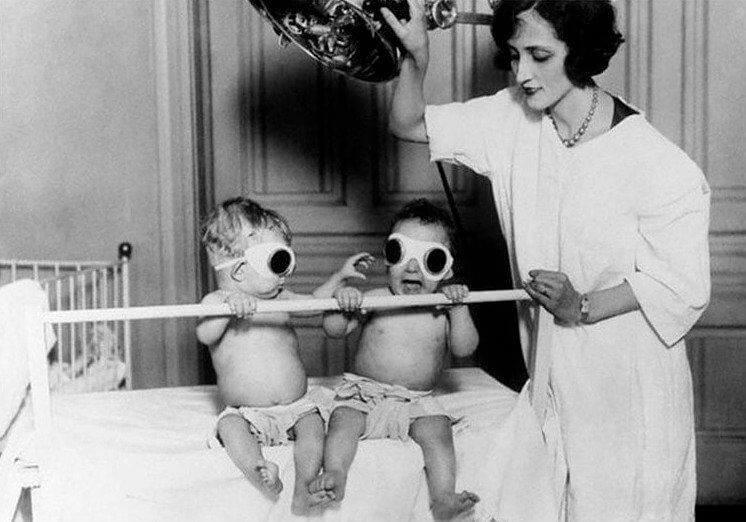 We are guessing that people did a lot of this till they realized that this treatment might not be the most effective one. Thanks to modern science, you can now use antibiotics and topical creams. They ensure that the ringworm infection goes away without any hassle.
– Advertisement –
Increase Your Height And Ruin Your Spine
Many of us are not happy with our heights because we would like to be taller. If you were born in the 30s, there might have been a solution to your problems. That is because there was a stretching device that claimed to increase your height in no time.
– Advertisement –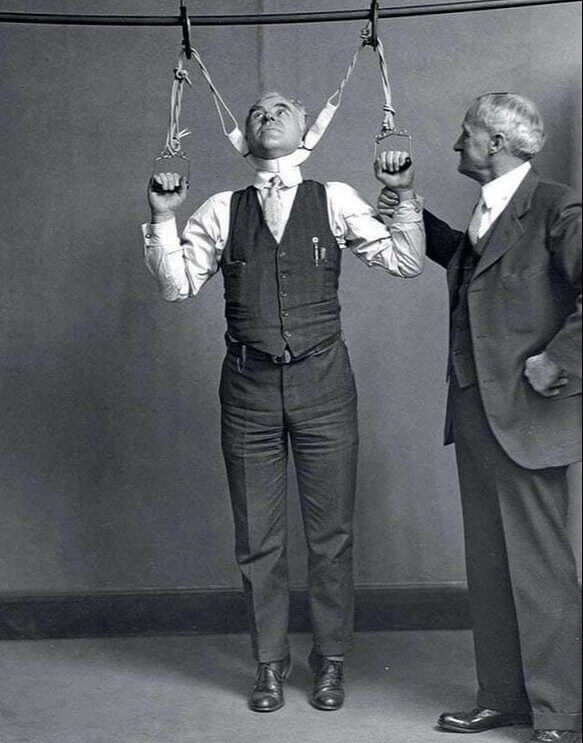 For example, the device was used to elongate the spine to ensure you get between two and six inches tall. Of course, we will never advise this in recent times because doing this can damage your spine and bones. So, we guess you will have to make peace with your height.
– Advertisement –
Saffron Was An Antidepressant
Saffron was the original antidepressant back in the fourteenth century, as it used to be prescribed to people to feel happy. It was also said that you might feel too much joy if you had excessive saffron. Of course, it did not say how much saffron was too much.
– Advertisement –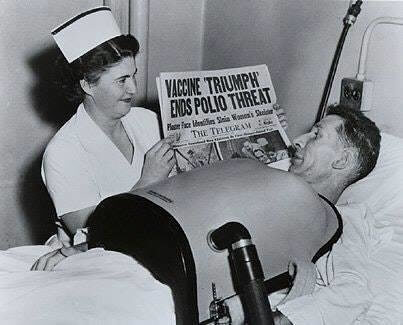 Saffron is an incredible herb, but we know that it does not cure depression or subside its symptoms. It is always best to go to a medical professional to guide you with such issues. Thank God for psychotherapy so that you don't have to resort to such remedies anymore.
– Advertisement –
Vinegar And Electrocution For Heart Palpitations
Are you having heart palpitations? Well, here is a dose of some electrocution and vinegar to make your heart beat even worse. Yes, this was a remedy that caused even more panic and made the problem of heart palpitations worse than before.
– Advertisement –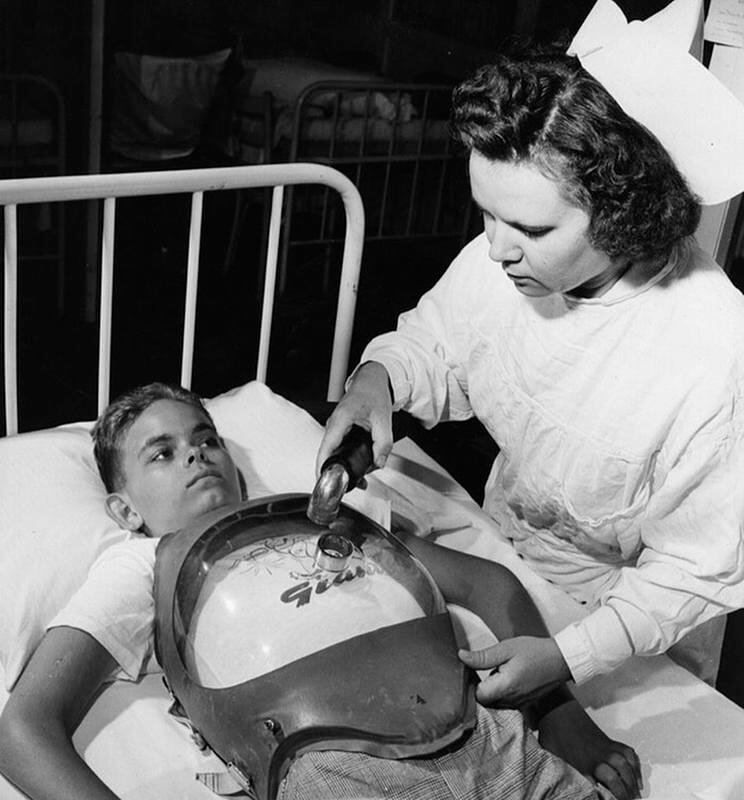 Doctors recommended drinking cold water, applying a rag of vinegar to the body, and then opting for electrocution. These three steps were thought to be the cure for heart palpitations, but the doctors were wrong. By now, we're sure you are glad that you weren't born during these times.
– Advertisement –
The Cure To Asthma Was Smoke
This might be ironic, but before modern medicine, the cure for asthma was said to be smoking. Of course, we finally understand the damaging effects of smoking on our lungs, but this was not the case before. Keep in mind that these cigarettes were specifically made for asthma treatment.
– Advertisement –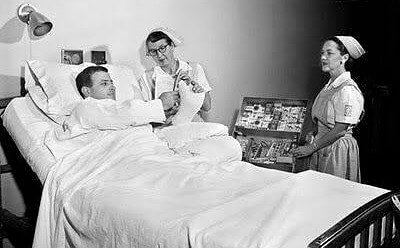 Certain ingredients present in these cigarettes include tobacco, belladonna, stramonium, and much more. All of these ingredients are toxic and can make your asthma condition worse. Now people don't have to resort to remedies that would make their conditions worse because we have more knowledge about such things.
– Advertisement –
Rabbit Poop Tea To Cure Your Hangovers
Yes, this tea was as gross as it sounds, but it used to be a medical remedy to cure hangovers back in the day. We are not completely sure whether this remedy is true or not, but it used to be a cure in the Wild West.
– Advertisement –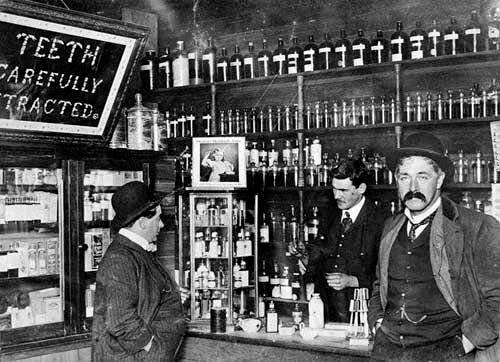 We also wonder why someone would come up with this remedy for a hangover. After all, there are many other more appetizing options to eliminate a hangover. Fortunately, we have now learned some of the best ways to get rid of a hangover that doesn't involve poop.
– Advertisement –
Sour Cream For Dry Skin
Dry skin can be a major problem, especially in extreme weather, be it hot or cold. We now have a plethora of moisturizers at our disposal that hydrate our skin in no time. However, people used to use sour cream as a remedy for dry skin.
– Advertisement –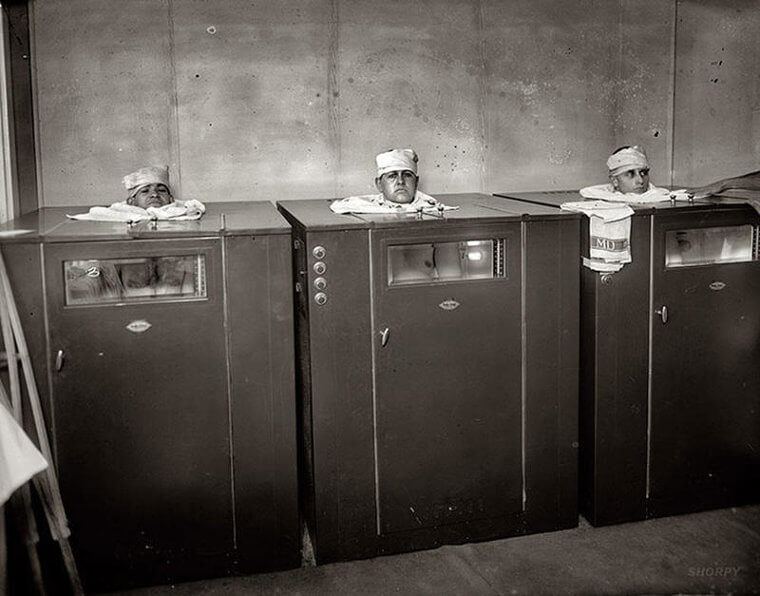 People put sour cream inside a cloth, bury it outdoors for the night, and then take it out and apply it the next day. Yes, so much thought and effort has gone into ensuring the skin doesn't dry up. We don't have to take such extensive steps anymore.
– Advertisement –
Suntan Vending Machine For Your Tanning Needs
There used to be a time when you used to find suntan vending machines everywhere, that people used to get a tan. Of course, the idea was to get a quick tan without having to spend hours in the sun. However, these sparked controversy because no one knew the ingredients.
– Advertisement –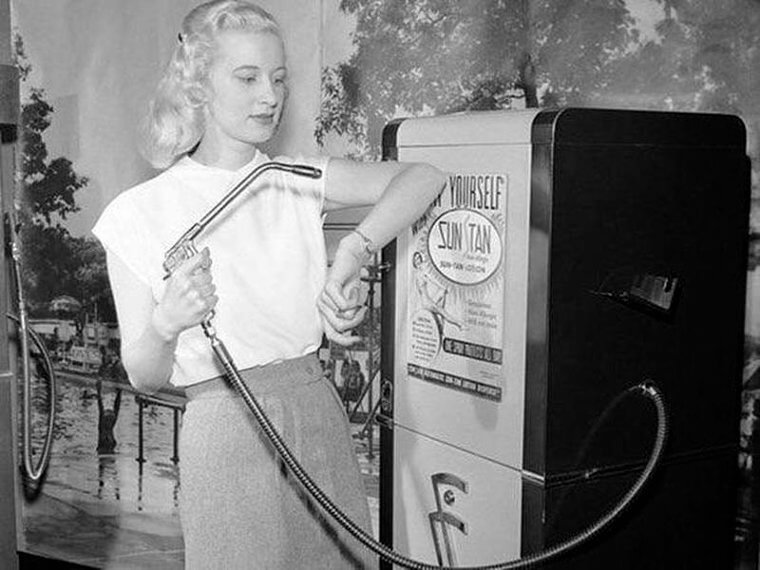 The trend died down as fast as it began, and you will not find these machines in the market anymore. Now, you can opt for a proper suntan salon that will provide you with what you want. That is the price you have to pay for health and safety.
– Advertisement –
Strychnine Tree Cures Headaches
Strychnine tree also goes by the name of nux vomica, and this tree used to be a cure for headaches in the early 1900s. It was suggested to mix a drop of this tree with a teaspoon of water to relieve the headache. Keep in mind that this tree is poisonous.
– Advertisement –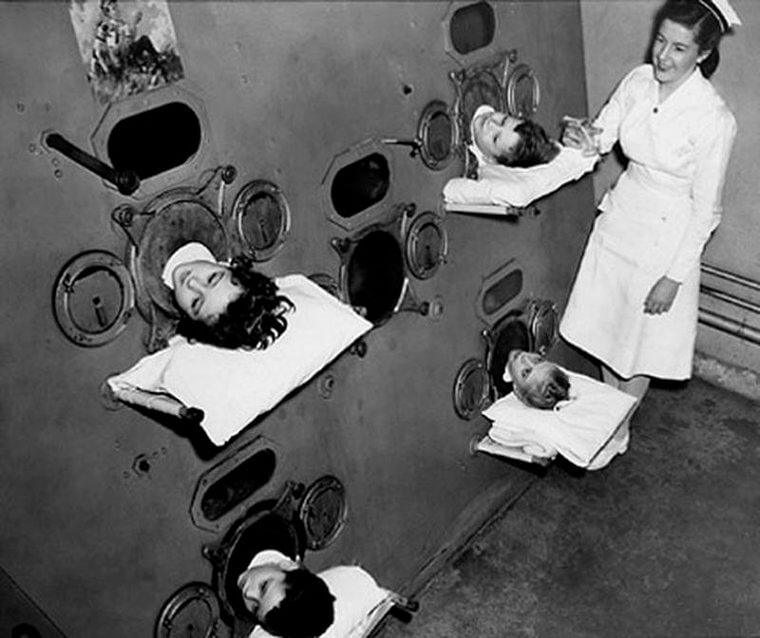 So, we are not sure how this worked, but we should warn you that you must not use it. That is because this ingredient is also utilized in killing pests, such as rats. Make sure that you stay as far from this old remedy as you possibly can.
– Advertisement –
Cocaine For Hay Fever
Whenever people used to experience hay fever, they used to rush to the pharmacy and get some cocaine. Times have changed now, and cocaine is of the most addictive drugs that one should stray away from. Now, we know that all you have to do is pick some antihistamine.
– Advertisement –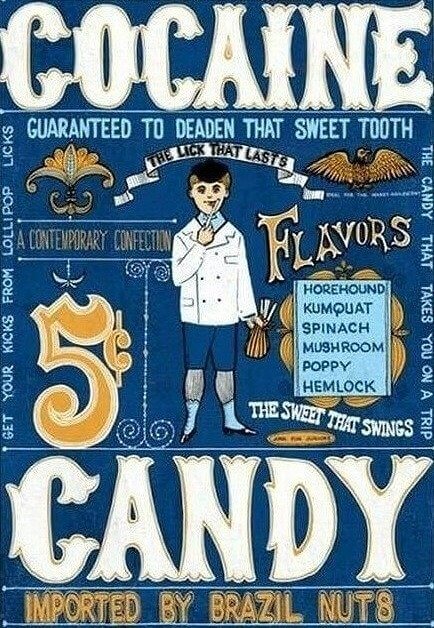 People used to spray a cocaine solution in their noses as a cure for hay fever, but we are not sure that this ever worked. Keep in mind that this solution was also prescribed for other problems. This included eye pain, fatigue, indigestion, and much more.
– Advertisement –
Hangover Cure As Sheep's Eyes
People love drinking alcohol, which is why there have been so many hangover cures throughout history. Another hangover cure was pickled sheep's eyes. Yes, you heard that right, and it was as disgusting as it sounds to you, and it made many people throw up.
– Advertisement –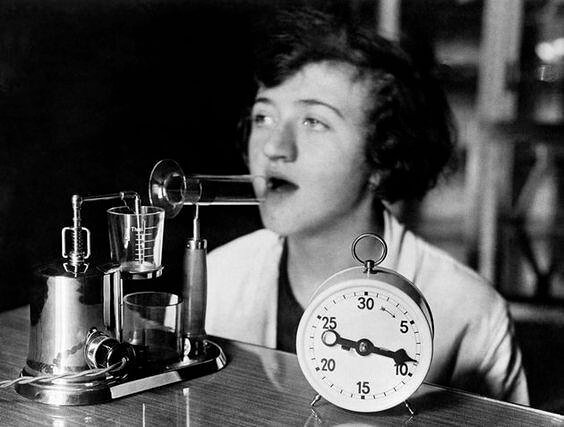 Maybe that was the trick because throwing up does get the alcohol out of your system, and you don't feel so bad anymore. Fortunately, you can now opt for coffee, carb-loaded breakfast items, and much more. A quick online search will provide you with much better cures.
– Advertisement –
Harmful Baby Bottles
Corsets used to be the biggest fashion trend in Victorian times as they used to constrict the waist and figure. However, it was a big hassle to wear these items and then take them off. Because of this, women did not breastfeed but gave feeding bottles to their children.
– Advertisement –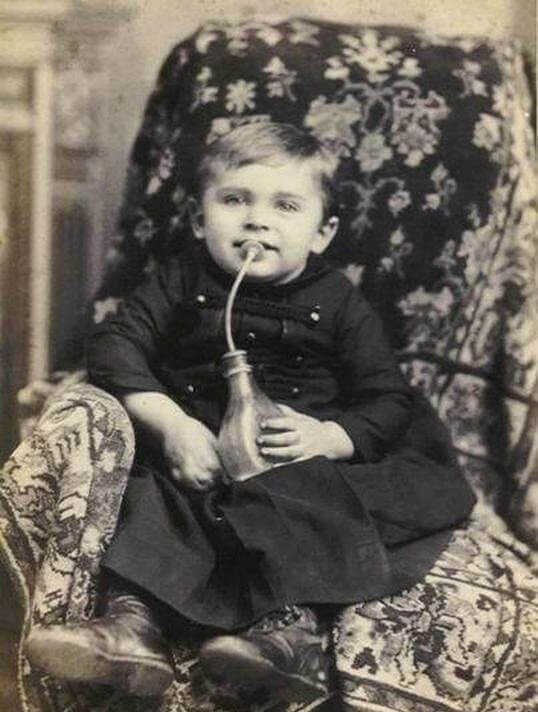 The only problem was that such bottles were challenging to clean and developed a lot of bacteria. Many children died because of these bottles, so corsets were out of fashion, and so were these murderous baby bottles. Fortunately, you don't have to resort to feeding like this anymore.
– Advertisement –
Remedy For Rabies
During the 18th century, rabies was a big problem in Europe, which is why people were adamant about finding a cure. Finally, a vaccine was developed that could bring the disease under some control. However, before this vaccine, there was another remedy that people used.
– Advertisement –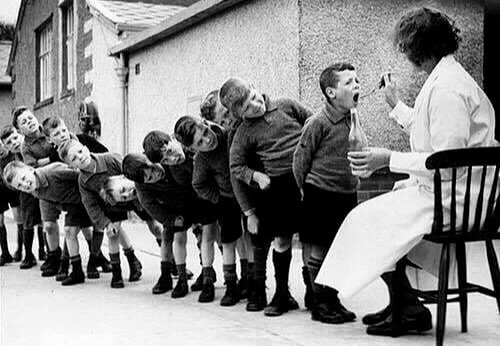 This included pepper, milk, and liverwort, which does not sound like very scientifically proven advice. Of course, because of a lack of knowledge, this treatment was not very promising. Thankfully, the vaccine came in the 19th century and ensured that people didn't have to die because of this disease anymore.
– Advertisement –
Prayer Is The Cure
Of course, the old treatment used to be to pray to God to save the lives of loved ones fighting a disease. However, people used to pray specifically for themselves while fighting typhus. Patients were recommended to go out, write the prayer on paper, and hold it to the left chest.
– Advertisement –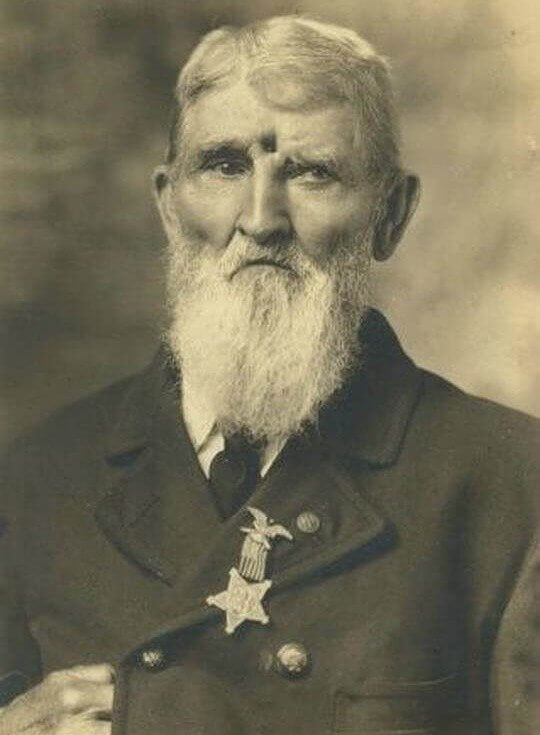 There is no reason why the prayer had to be written and held to the left chest. I am guessing it is because our left chest is connected to our heart. However, this did not work much, as millions of people still died because of this infection.
– Advertisement –
Radium As A Medical Treatment
Radium was used in the medical industry for a variety of illnesses, which included importance, arthritis, aging, and much more. There was also a machine that could fill the water with this substance so that you could consume it. Finally, we know the harmful effects of this substance.
– Advertisement –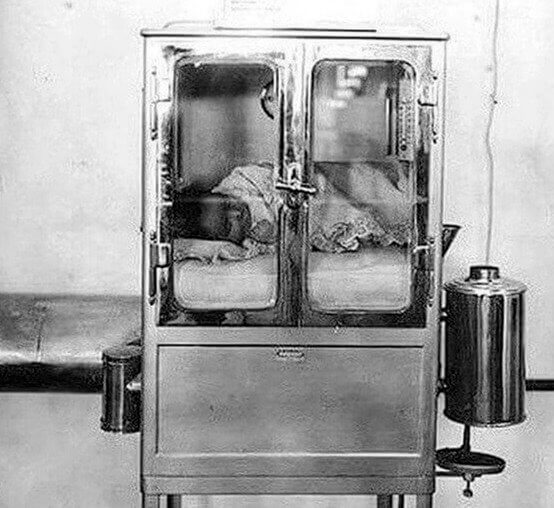 That is because radium does not make anything better, especially aging. Instead, it can actually speed up the process so that you die early on. It is unfortunate that people back in the day were subject to such treatments that could kill them earlier than expected.
– Advertisement –
Electric Belt
As we have established before, people used to experiment a lot with electricity, even though it is highly dangerous. The electric belt was used to transmit an electrical current that would stimulate energy within the body. It was used for impotence and male pattern baldness for people that needed it.
– Advertisement –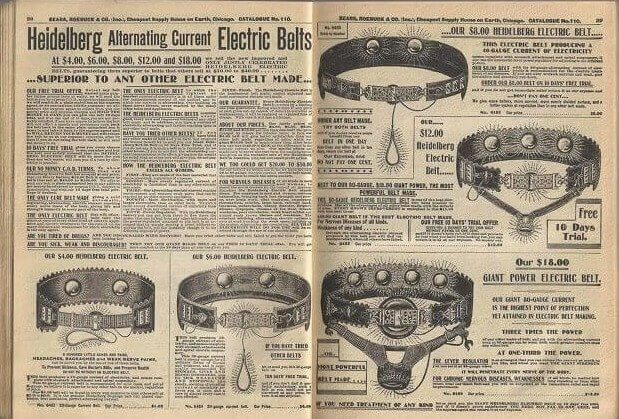 Keep in mind that this was a big leap from electric shock therapy, as it was not too painful. However, it was still not an effective treatment for the issues stated. If you are facing such problems, there are many other things you can do now to combat them.
– Advertisement –
An Electric Bath For Joint Pain
There used to be a lot of medical practices that involved electricity and electrocution back in the 19th and 20th centuries. It was a new thing, and so people took differently takes on it to introduce remedies. One of these included taking an electric bath to cure rheumatism.
– Advertisement –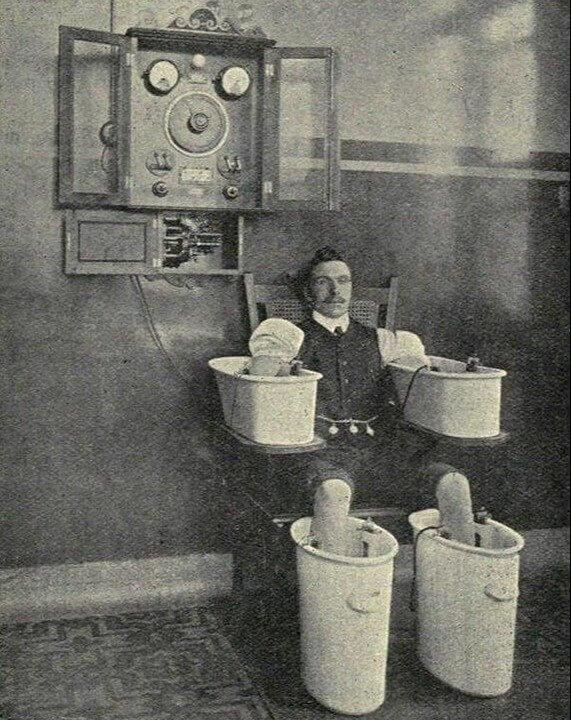 Medical practitioners would submerge the limbs of a patient in tubs through which electric currents were passed. The idea behind this was that it would cure any joint pain or problems. Little did they understand that you should never mix electricity and water and submerge yourself in them.
– Advertisement –
Brain Surgery, Anyone?
After reading this, you will definitely be grateful that lobotomies don't exist anymore. The idea behind this was to sever the connections between the prefrontal lobes of the brain. Unfortunately, even children were subject to this deadly procedure if they used to misbehave and create trouble.
– Advertisement –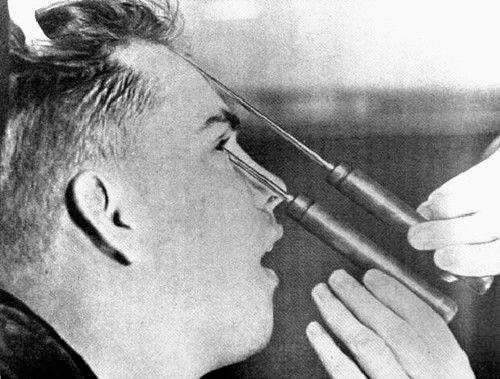 Keep in mind that these surgeries were forced, and no one ever willingly chose to opt for this procedure. So, this is one medical procedure that we are grateful doesn't exist anymore. Even when it was happening, it sparked a lot of controversies among various people.
– Advertisement –
Flowers And Honey For Your Eyes
Flowers and honey used to be a solution for cataracts back in the tenth century, but the treatment was not as sweet as it sounds. Instead, honey and burnt periwinkle were put inside the eyes. Even by the looks of it, the solution does not sound very promising.
– Advertisement –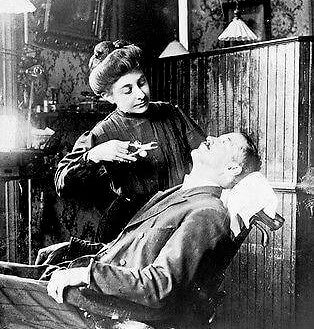 Fortunately, you can now opt for surgery to remove cataracts in your eyes. Otherwise, there is no set remedy or cure for this issue. Because of the marvel of modern medicine, our life expectancies in the modern age have come a long way from before.
– Advertisement –
Treatments For Bible Cysts
Bible cysts show up on the wrists and hands, and the remedies for this used to be insane. One of these remedies was to strap a bullet that killed an animal and a dead man's arm to the cyst. However, this was not the only crazy remedy for this issue.
– Advertisement –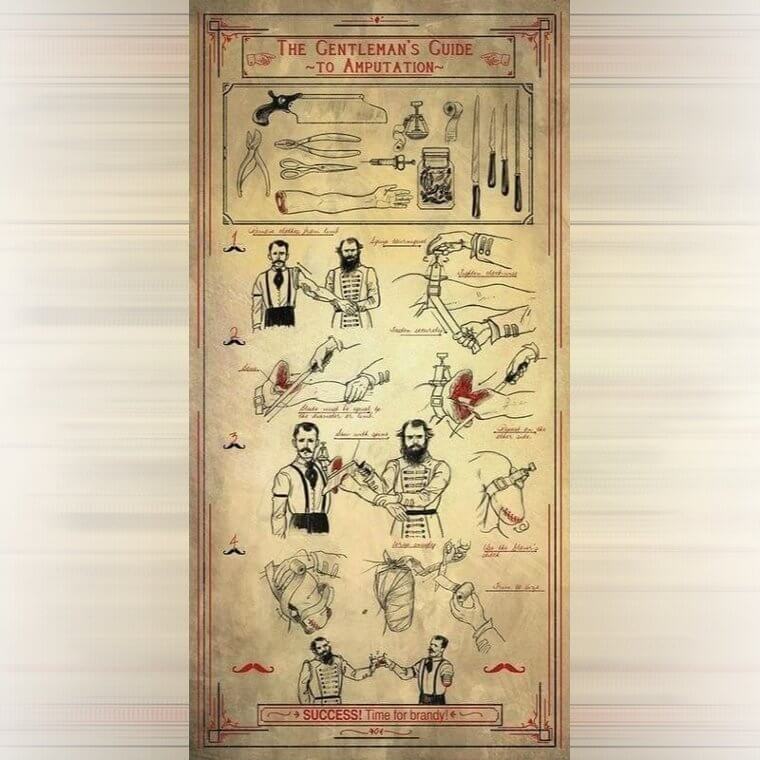 Another remedy was to use a heavy book, such as a Bible, to thaw the cyst. Yes, that is how the name of the cyst also came about, as this remedy was popular. You should thank your medical practitioner that they don't recommend such weird treatments anymore.
– Advertisement –
Epilepsy Cure
Do you want to know what the cure for epilepsy was back in the day? Well, it was a combination of a deer's leg bone turned into a powder and the hair of a strong man. Both of them were combined and consumed as the new moon approached.
– Advertisement –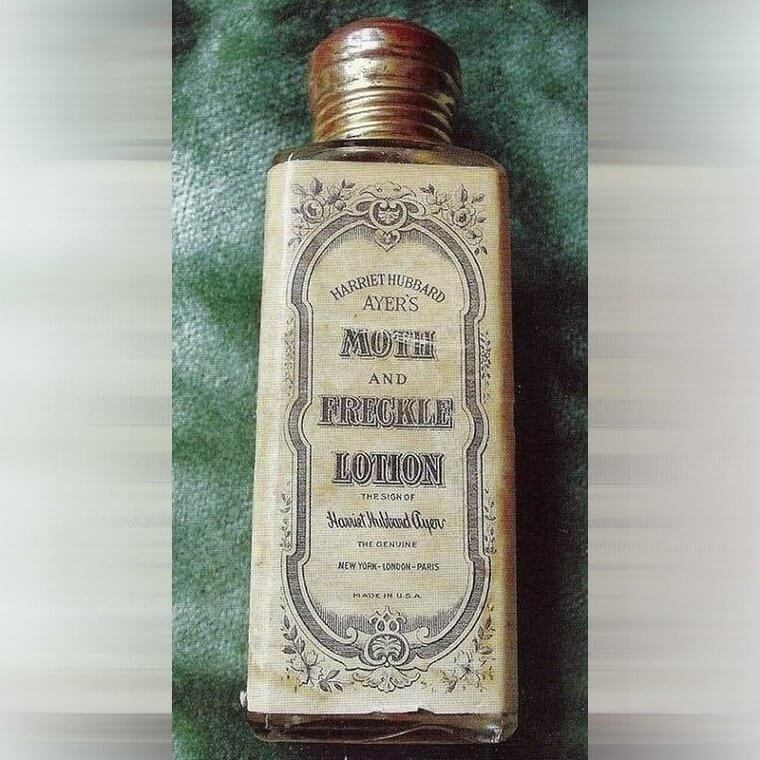 People used to connect with the cosmos back in the old times, which is why everything was related to the cycles of the moon and sun. However, there is no scientific evidence as to how this affects epilepsy. It is always best to seek professional medical treatment.
– Advertisement –
An Eye For An Eye Makes The Whole World (And Crabs) Blind
When people used to tell doctors that they had swollen eyes for no reason, the professional would suggest crab eyes. They used to take a live crab and cut the eyes while throwing the crab back in the water. Then, they used to apply the crab's eyes on the neck.
– Advertisement –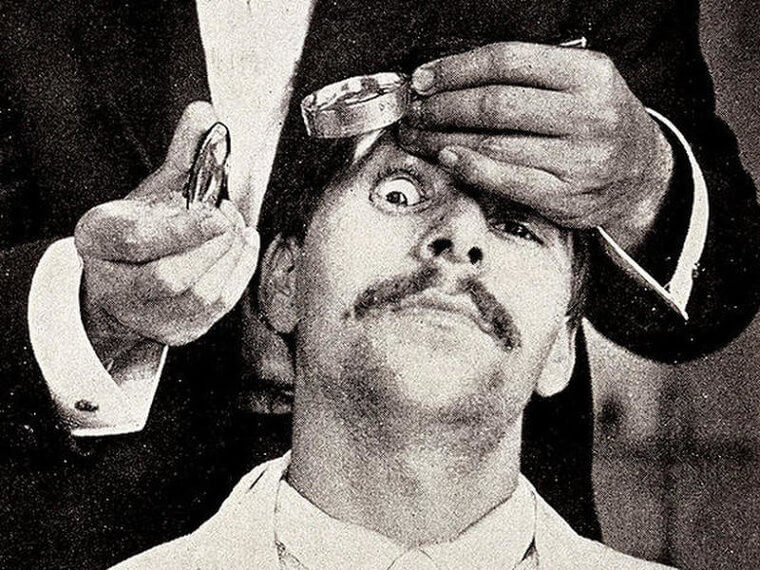 I really don't know why people even bothered with this cure because it doesn't make much sense. I also don't understand why the eyes were placed specifically on the neck. However, if it did work on some people, then who am I to say anything about the method?
– Advertisement –
Insulin Coma Therapy
Insulin coma therapy was also known as insulin shock therapy, and it was utilized to treat mental illnesses. The origin of this treatment was in Austria, and many doses of this therapy were given to a patient. The idea was to induce a coma that lasted for a few days.
– Advertisement –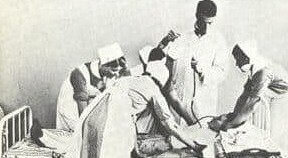 The therapy was usually stopped after providing the patient with at least sixty comes. However, sometimes, the treatments lasted for years. Finally, doctors in Europe had some sense in the 50s, and by the 70s, this treatment was no longer used even in the United States.
– Advertisement –
Fox Tooth
If you had swollen body parts, doctors would recommend you a fox tooth. You had to take a tooth, place it in the skin of a fawn, and then place it on your swollen body part. I don't know for how long, but it doesn't sound very appealing.
– Advertisement –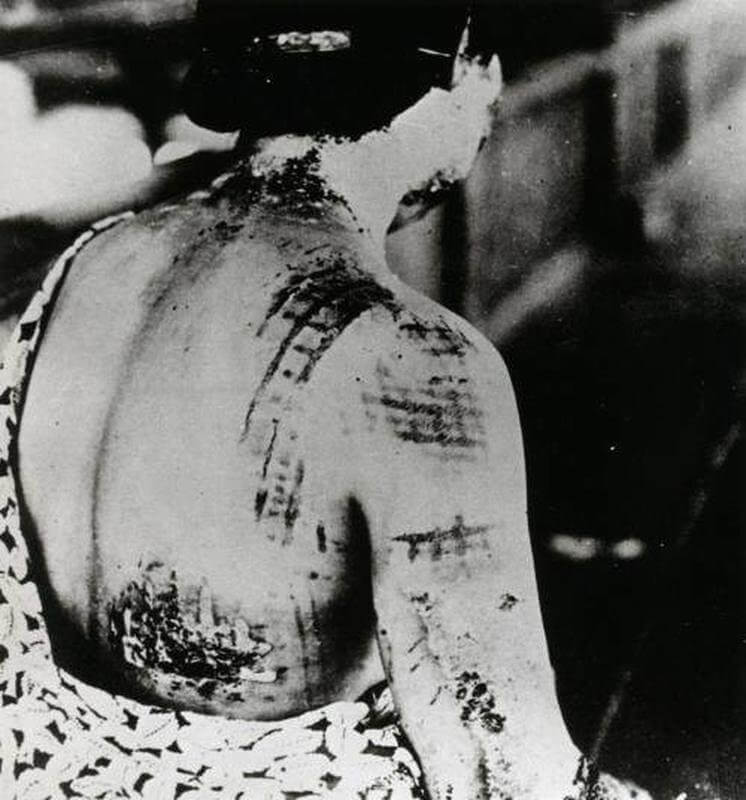 What I don't understand is how people used to source the tooth. Did they just go up to the fox and try to secure it and take the tooth out? After all, foxes are incredibly sly, and you should not even try to mess with these creatures.
– Advertisement –
Bloodletting By Leeches
Bloodletting is an old method to get rid of illnesses and diseases, but the methods used back in the day were bizarre. For example, leeches were used to release blood from the body. Of course, they did not just let out some leeches on your skin.
– Advertisement –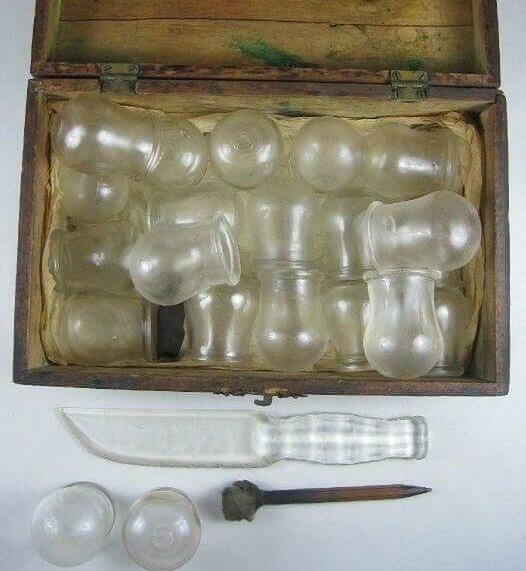 Instead, leeches were put inside cups and placed on your skin. The shape of the cups produced a suction that would pull out the blood and illness. We don't use leeches anymore, but many places use a cupping method to prevent illness through detoxing blood.
– Advertisement –
Heated Iron Rod In Your Rectum For Hemorrhoids
If you don't know already, sometimes the veins in your lower rectum swell up, and this can lead to irritation. These appeared in humans a long time ago, and various remedies have come up throughout time to make them go away. One of them was a heated iron rod.
– Advertisement –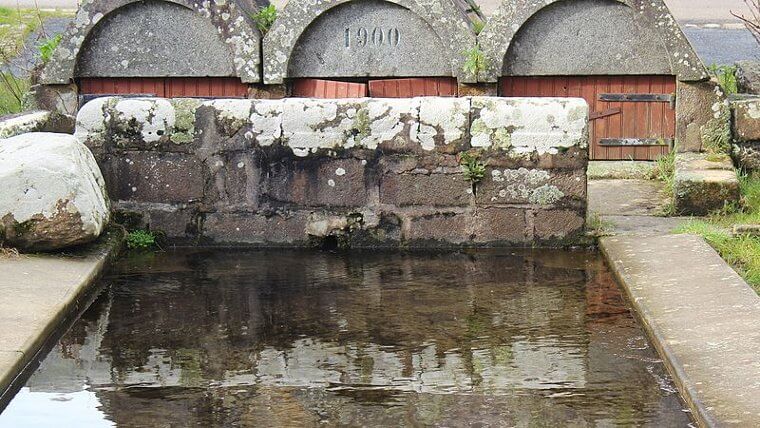 Yes, a doctor used to take a heated iron rod and insert it in your rectum if you had hemorrhoids. The logic was that the heat would cauterize the area and get rid of the problem. Of course, it was perhaps one of the most painful solutions to hemorrhoids.
– Advertisement –
Raw Veal For Rabies
When it came to medicine, the people in ancient Rome used to try out the most bizarre things as remedies. For example, a remedy for rabies was to place raw veal on the place where the person was bitten. This was not the only thing prescribed by the doctors.
– Advertisement –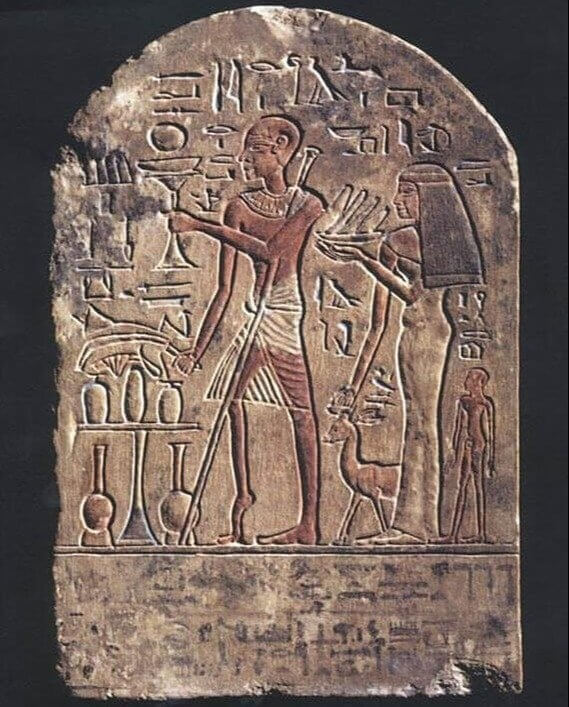 Instead, they were also told to follow a diet of wine, lime, hog fat, and badge dung. Of course, this was not a very good cure, but people still did what they thought was best at the time. In ancient times, cures were nastier than diseases.
– Advertisement –
Heroin As A Cough Remedy
Some of these things sound like the worst thing you can do to a person, and you are not wrong. At one point, heroin was used as a cough syrup to help relieve people's throats. Keep in mind that this was a prescribed treatment by medical professionals.
– Advertisement –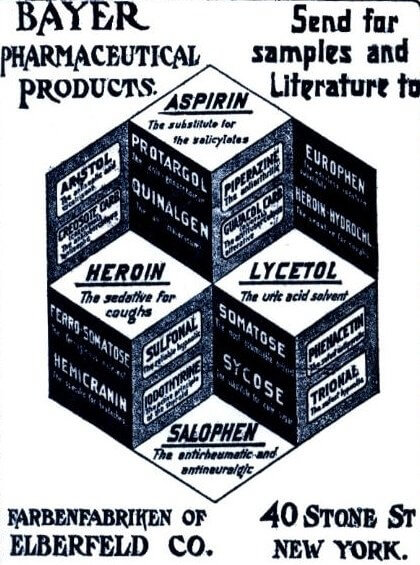 However, they finally realized the effects of this drug, which is why it was removed from the market in the early 20th century. But, physicians could still prescribe it. Finally, it was banned, and now you will not find this drug anywhere, and thankfully so, as it is highly addictive.
– Advertisement –
Lancet For Bloodletting
Leeches were not the only bizarre things that were used for bloodletting. Instead, a lancet device was used to open up the veins to let out the blood and the toxins. Yes, this was painful, and other methods were much better in comparison when it came to pain.
– Advertisement –
Throughout history, a lot of methods have been used for the bloodletting that is not in use anymore. These include tapping arteries, using leeches, and much more. The only method you will notice in Eastern culture is cupping, which is still in use today across various regions.
– Advertisement –
Disappearing Bruises
Brace yourself for perhaps the weirdest cure you will find on our list. During the sixteenth and seventeenth centuries, human bodies were used as remedies. People used them to cure everything from epilepsy to headaches and much more, though I don't understand why.
– Advertisement –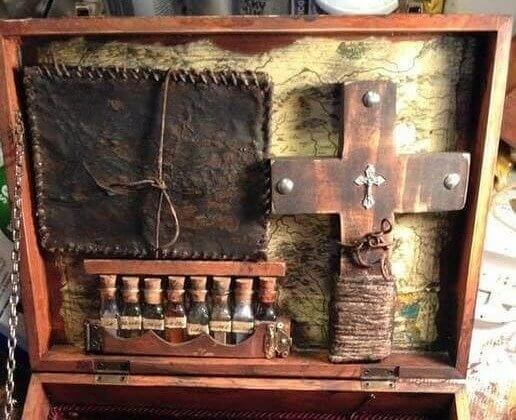 Whenever people got bruises on their bodies, they would rub a dead human's body on the bruise. This was not the only cure. If you didn't want to do this, you could turn the remains into powder form and drink it in water if you wanted.
– Advertisement –
Trephining
In ancient times, it was believed that illness was a result of evil spirits entering the body. Because of this belief, trephining was used to let out evil spirits and cure the person. The method was to drill the human mind with a hole so that the spirit could escape.
– Advertisement –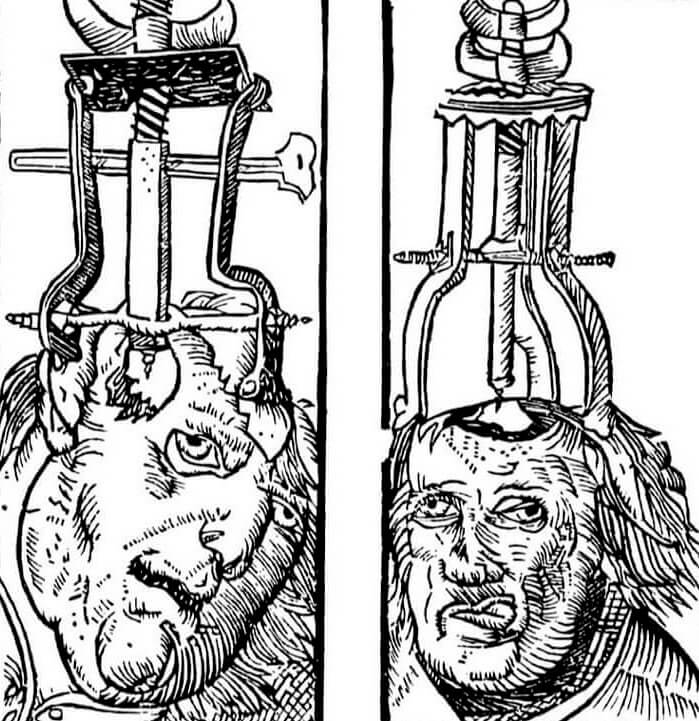 Keep in mind that this was not a very successful procedure, as around 40% of the patients used to pass away because of this. There are more than 1,000 trephined skulls that archaeologists have found from the Neolithic period. Fortunately, we now know how lethal these treatments have been.
– Advertisement –
Bird Beaks
I find this remedy incredibly amusing because out of all the things out there, why would someone choose bird beaks to avoid getting tipsy? All you have to do is drink responsibly, and you are good. However, this was a practice used by people in ancient Assyria.
– Advertisement –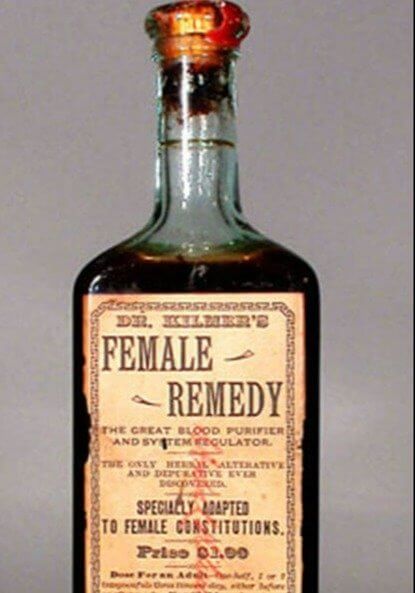 They used to grind the bird's beaks, combine them with myrrh, and eat it before drinking to avoid getting tipsy. This is perhaps the only cure where people have used ground animal body parts. The birds will definitely be grateful that they are not mutilated for this purpose anymore.
– Advertisement –
Mercury For Syphilis
During the end of the 15th century, there was a major breakout of syphilis throughout the European region. People believed that it was Christopher Columbus who brought this disease from the New World. Soon, the illness was spread so much that it was named The Great Pox.
– Advertisement –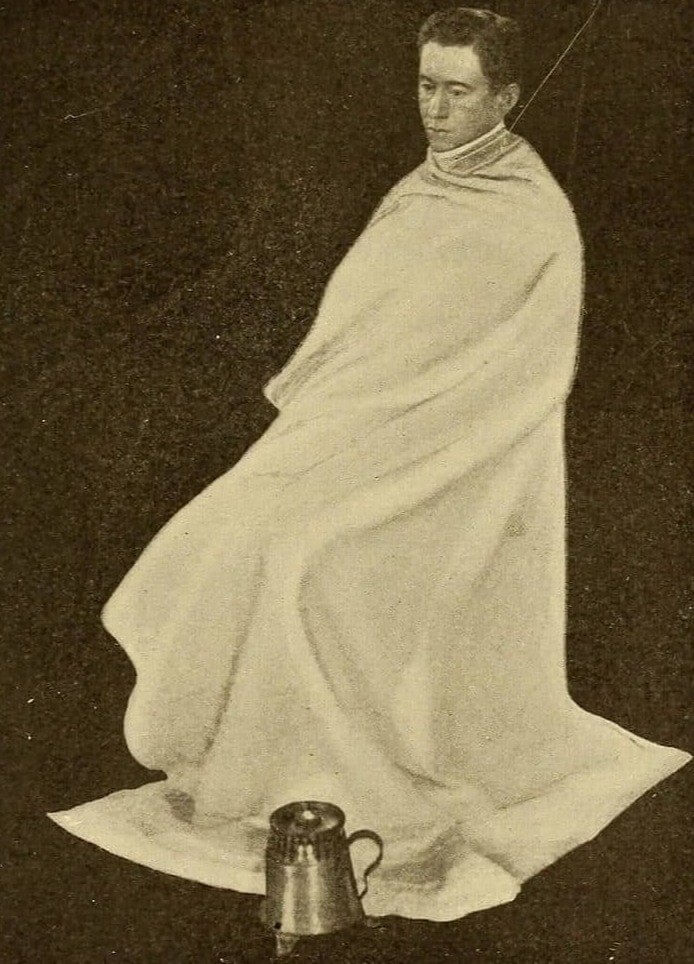 The treatment was to vaporize the mercury, take it orally, or rub it on the skin like a topical cream. However, many people didn't know about the adverse side effects of mercury. It led to the degradation of gums, teeth loss, and much more over time.
– Advertisement –
Boiled Carrots For Your Asthma
British medical practitioners in the eighteenth century recommended patients boil carrots for their asthma issues. The diet was supposed to be consumed after every fifteen days. Of course, there is no link between consuming carrots and asthma, as we now know, thanks to the wonders of science.
– Advertisement –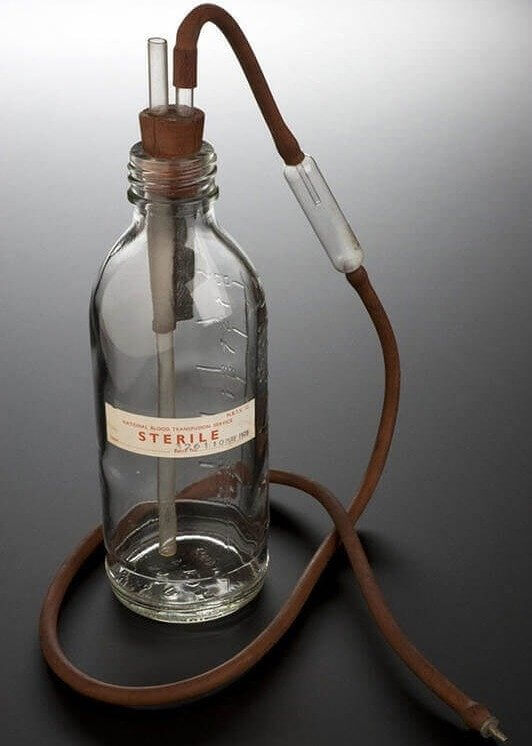 However, there is some evidence that eating carrots can be good for the eyes. Of course, if you have asthma, make sure that you follow your doctor's orders. They will prescribe you the right medicine that will help you feel better without going on a diet of boiled carrots.
– Advertisement –
Smallpox Vaccine
Out of all the vaccinations that have been developed, the smallpox vaccine was the first successful one. Smallpox was one of the most infectious and lethal illnesses when it came about. Fortunately, the vaccine saved a lot of lives and proved to work incredibly well against this infection.
– Advertisement –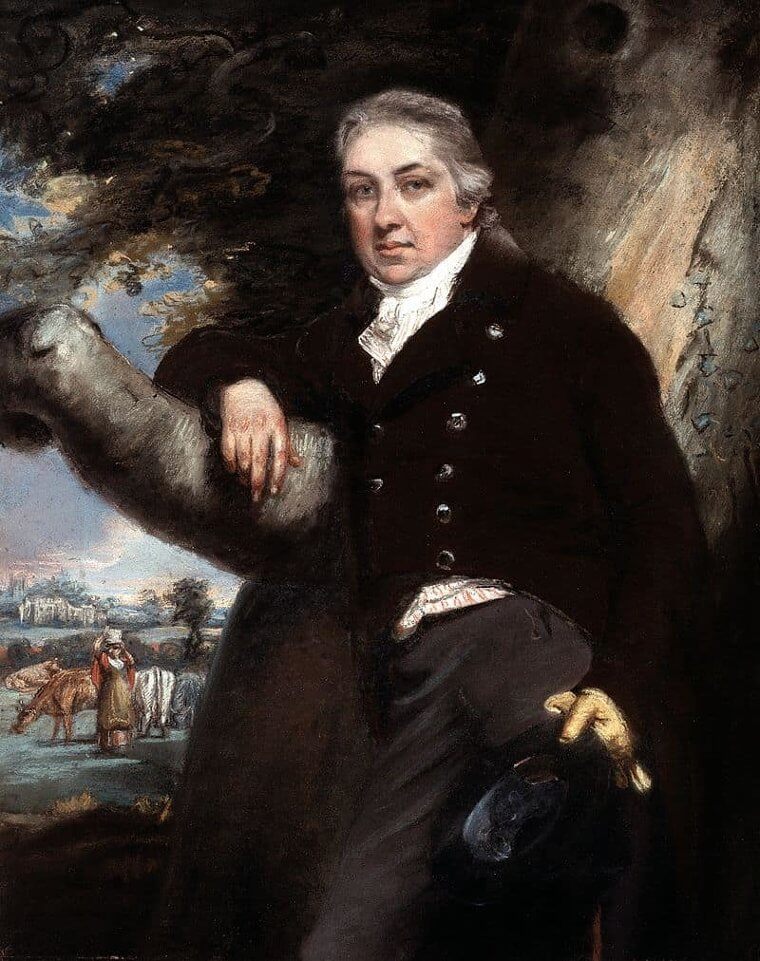 It also eradicated this disease, and now you will not see this infection popping up anywhere. You have Edward Jenner to thank for this. At one point, the vaccine was used to be a rite of passage so that children could be protected from it from an early age.
– Advertisement –
Abracadabra And Malaria Gone
The malaria vaccine saved millions of lives, but things were not as simple before the vaccine was developed. That is because Roman physicians used to recommend the word "Abracadabra" to patients to cure malaria. Patients were told to write the word again and again and remove one letter each time.
– Advertisement –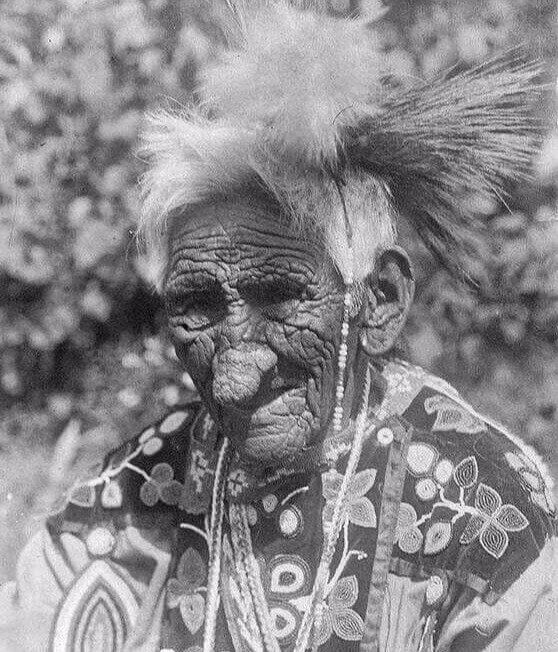 Once only the A was left, the patients were supposed to wear this paper around their necks for nine days. Then, they had to toss the A into a stream that ran east. If you are wondering, this definitely did not work to cure malaria.
– Advertisement –
Soothing Syrup For Colic
New parents will know how frustrating it is to deal with a baby that has colic. Unfortunately, even in this modern age, there is still no proper treatment for this problem. However, in the early 20th century, you could get soothing syrup for babies to make them stop crying.
– Advertisement –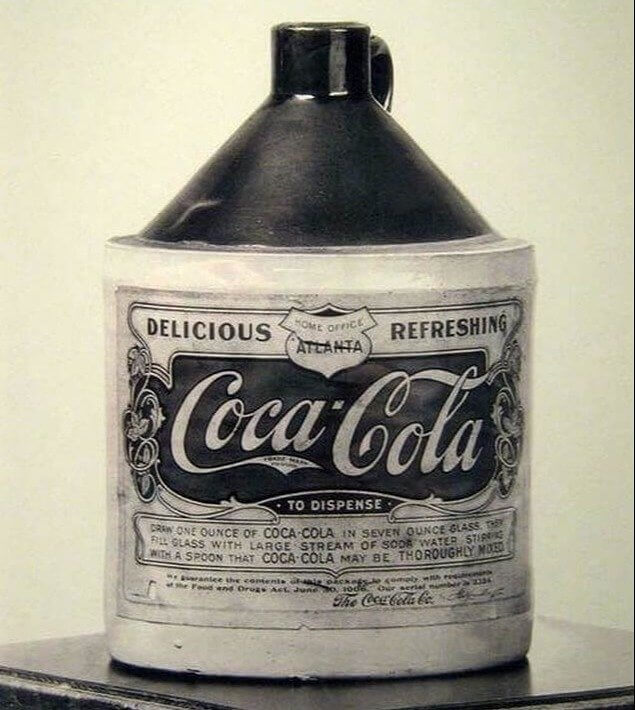 The craziest part about this syrup is that it was also used for pain, diarrhea, teething, and much more. Surprisingly, the syrup worked very well. That is because it contains morphine, but we now understand it can be dangerous for humans and should not be used.
– Advertisement –
Tobacco Smoke Cure
Finally, tobacco smoke was used as a cure for many medical treatments, as people didn't know about its harmful effects. There was a device that used to let out this smoke to cure different things. This included hernia pain, bowel issues, cholera, and much more.
– Advertisement –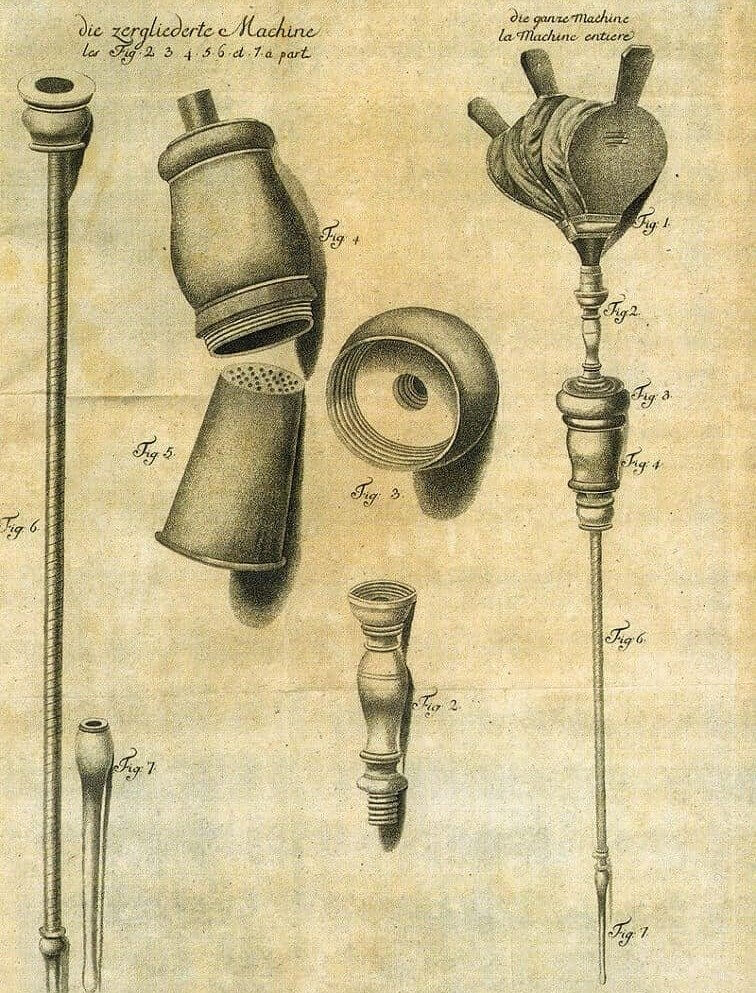 In the 19th century, more research was done, and people figured out that tobacco smoke is harmful to the body. By that time, the governments decided to declare nicotine as a poison. We know better now as tobacco is associated with many lung and health issues.
– Advertisement –