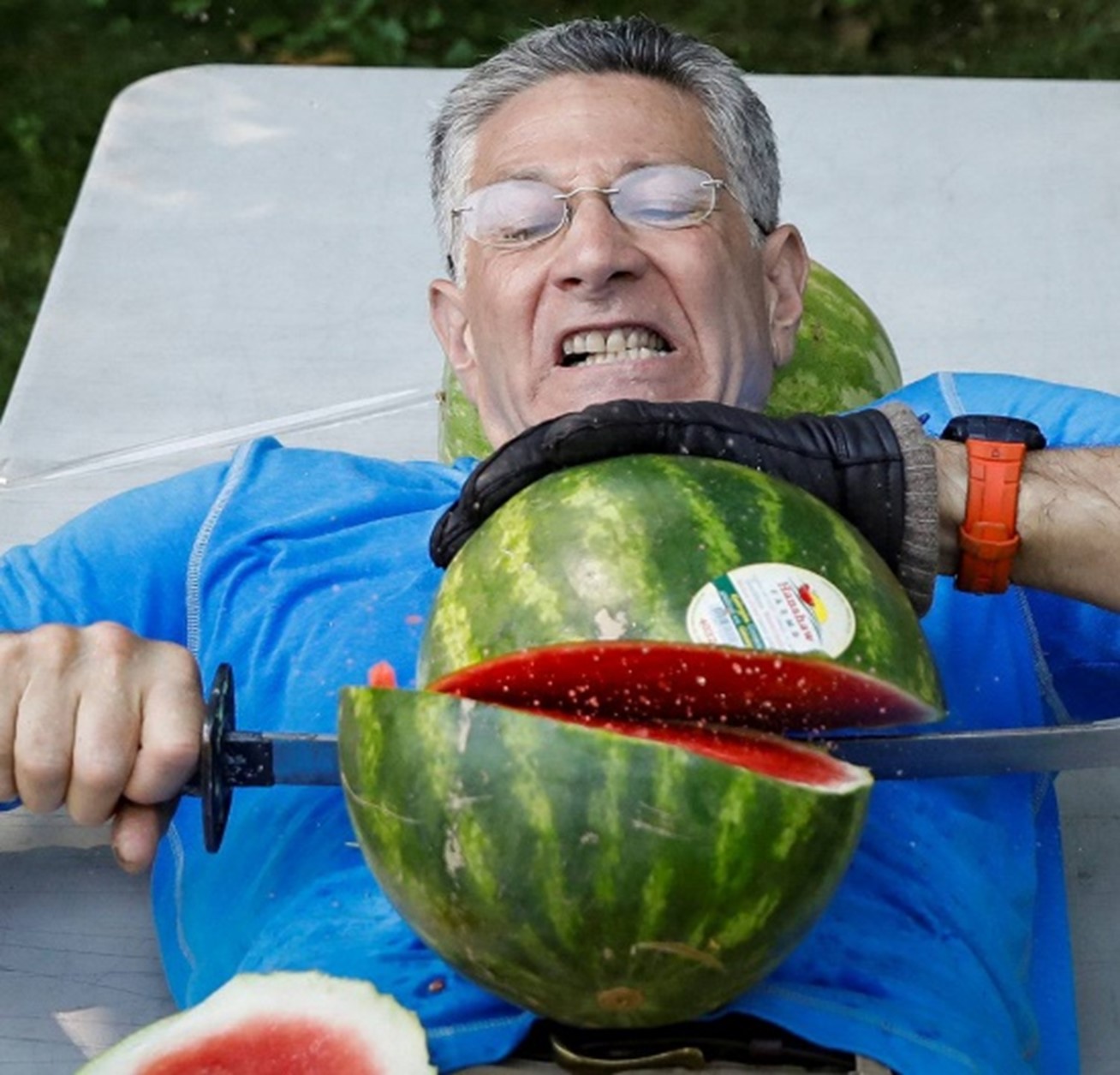 There are some Guinness World Records that are so unique and strange that you can't help but be fascinated by them. In this blog post, we will discuss some of the most interesting and weird records that have been set over the years. From the longest fingernails to the largest collection of Guinness World Records memorabilia, these records will leave you scratching your head in disbelief!
The World's Most Stretchy Skin
Garry Turner's condition revealed itself over 20 years ago, resulting in him holding the Guinness World Record for the stretchiest skin. His skin can be stretched an impressive 15.8 cm (6.25 in), and though it may not sound like much, it's a huge feat in the world of competitive skin stretching.
– Advertisement –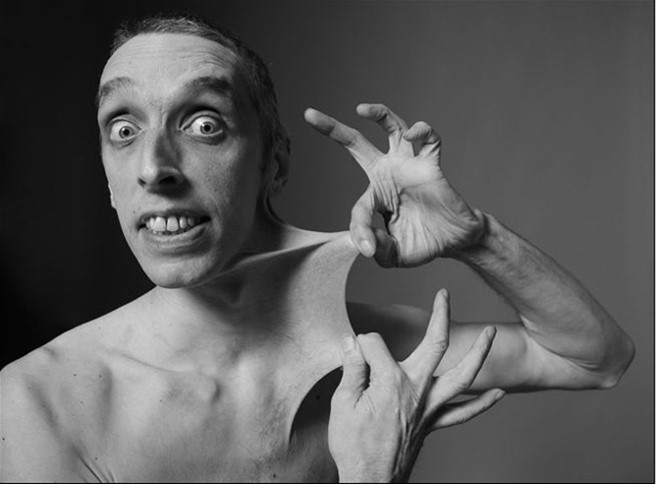 Due to this unique condition, he has worked in a circus where he amazed audiences with his extreme stretching ability. The condition that allows him to do all this is called Ehlers-Danlos Syndrome, a very rare genetic disorder that affects the collagen in the body.
– Advertisement –
Most Body Piercings
If you thought 50 piercings was a lot, then you'll be amazed that Elaine Davidson has almost ten times that amount. The nurse from Edinburgh, Scotland, has 462 piercings on her body, with 192 of those being on her face. That's an impressive piercing average of one every 6.5 cm (2.5 in).
– Advertisement –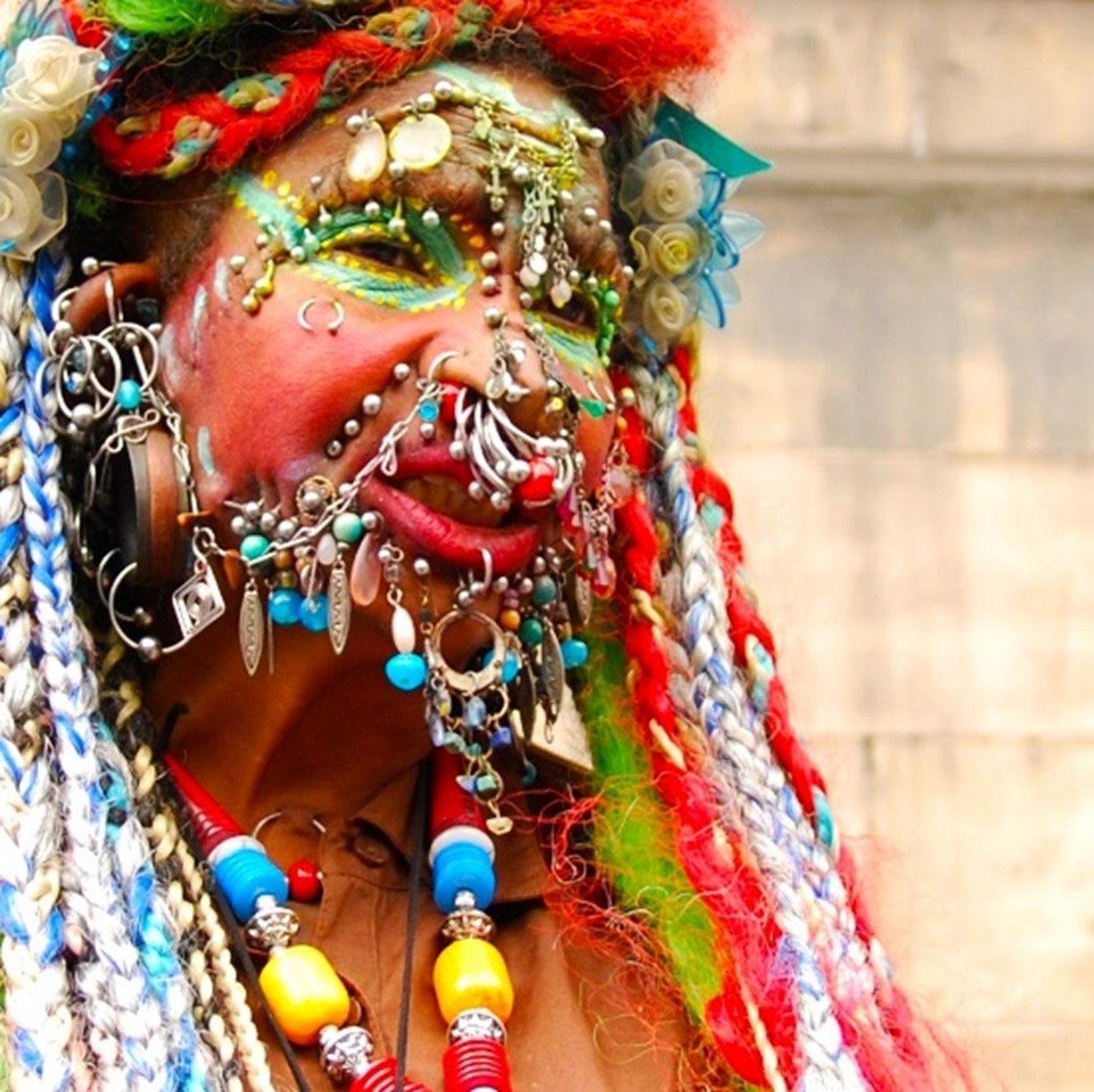 She also held the world record for the most metal in a body with 3.5 kg (7 lb. 12 oz.) of piercings. Elaine Davidson says that she started body piercing as a form of self-expression and now uses it as an icebreaker to help her connect with others.
– Advertisement –
Most Big Macs Eaten During a Lifetime
Who can deny that Mcdonald's Big Mac burger is absolutely delicious? We all love eating it, but Donald Gorske has taken his love to a new level by eating at least one Big Mac almost every day for the past 46 years! As of 2018, he has eaten a total of 28,788 Big Macs.
– Advertisement –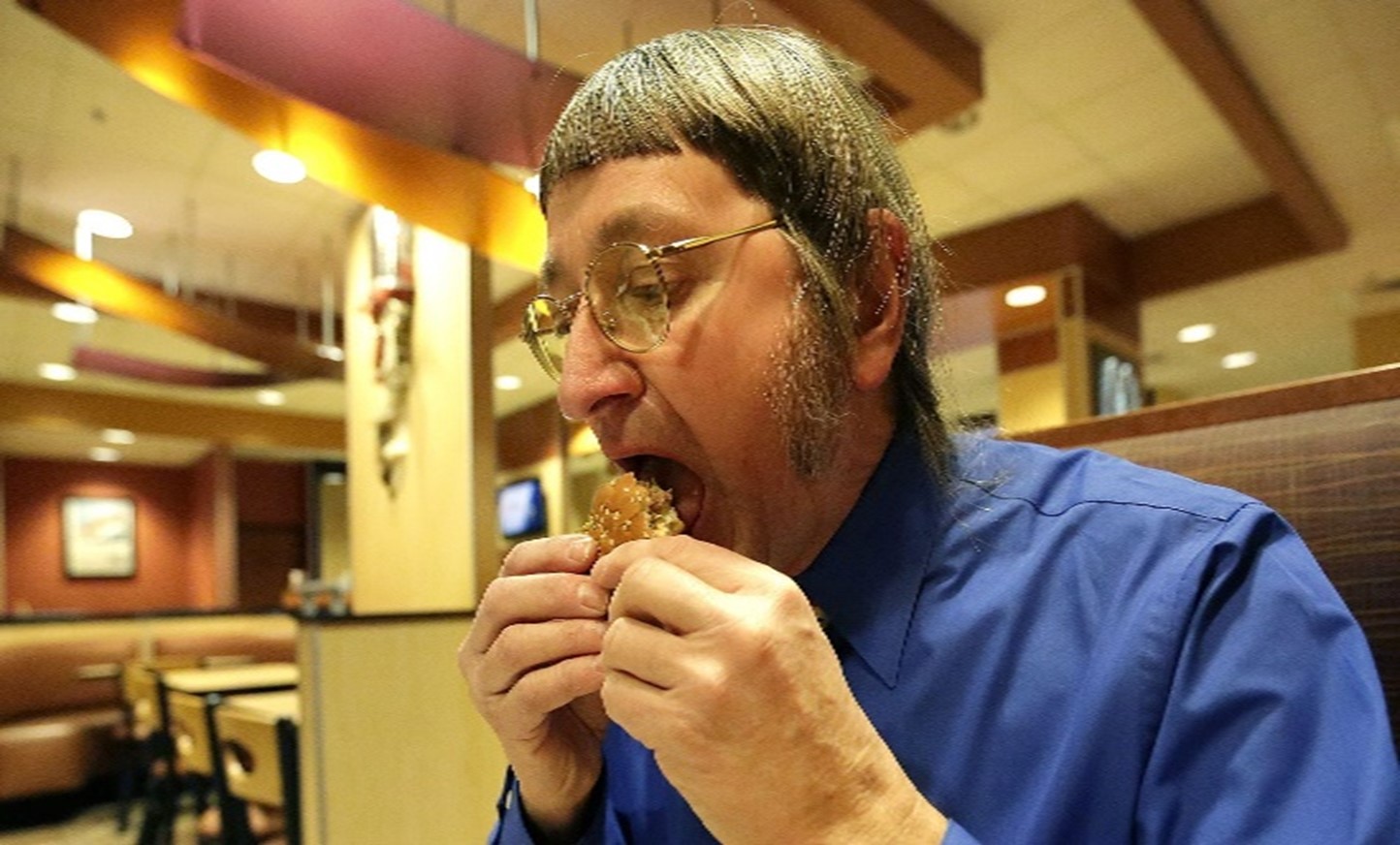 It is an average of 623 per year or 1.7 per day. Gorske says that he doesn't need to eat any other food and that the Big Mac is his favorite meal. With a burger as delicious as that, we can't blame him.
– Advertisement –
Largest Rubber Band Ball
Joel Waul from Lauderhill, Florida, has spent the past 30 years of his life creating the world's largest rubber band ball. As of 2018, his ball weighs an impressive 9,032 pounds (4,097 kg) and comprises over 700,000 rubber bands. He completed the rubber band roll, which he likes to call Megatron, in a few years and has been adding to it ever since.
– Advertisement –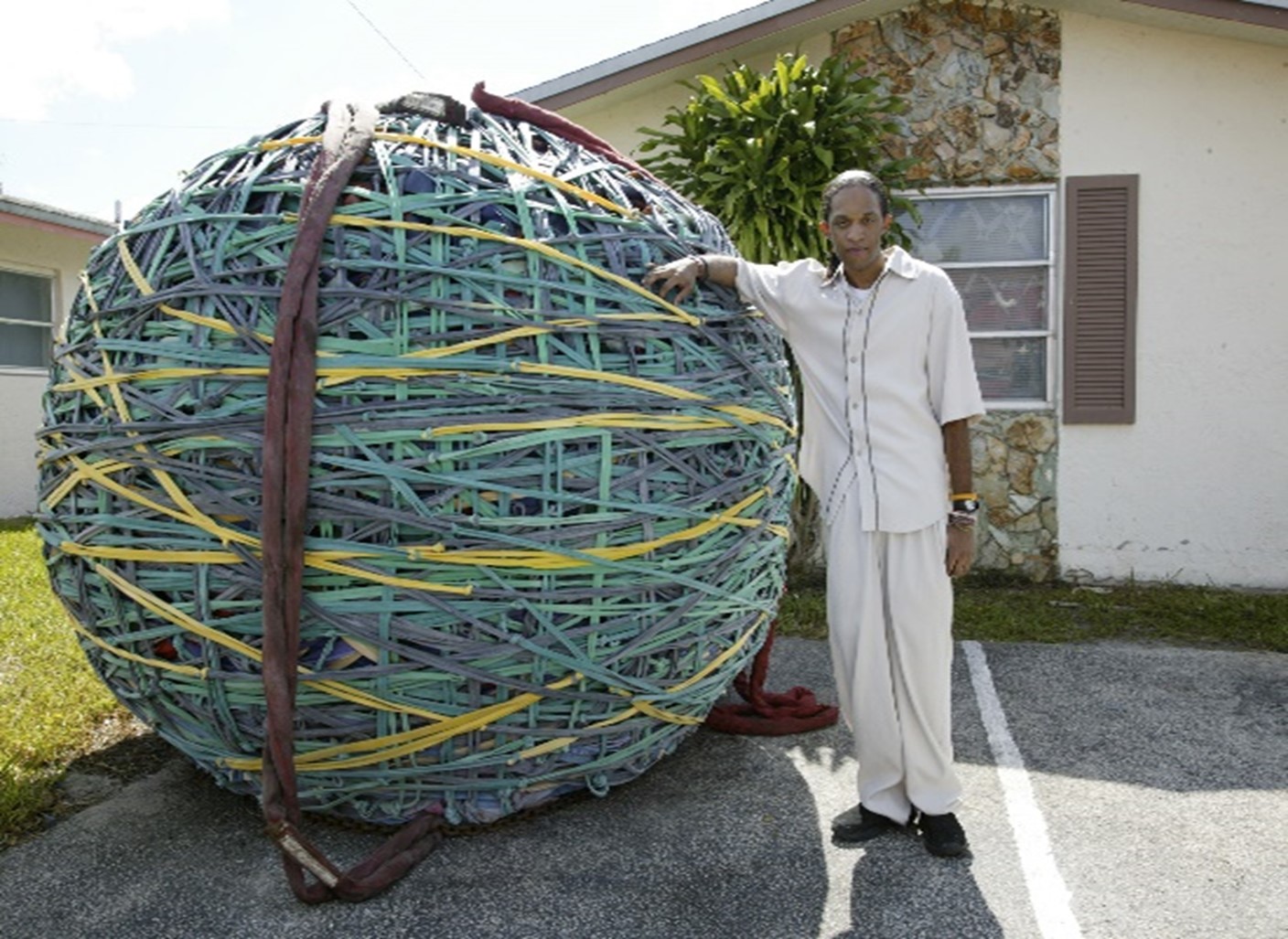 Waul says he plans to continue to add to the ball until it's too big for him to move. We just hope the rubber band ball doesn't pop, as that will be very painful and probably unsafe for anyone standing around it.
– Advertisement –
Longest Plank Position
Mao Weidong of China is the proud holder of the world record for the longest time spent in the plank position. The 40-year-old managed to hold the position for an impressive 8 hours and 1 minute. He beat the previous record by over 2 hours!
– Advertisement –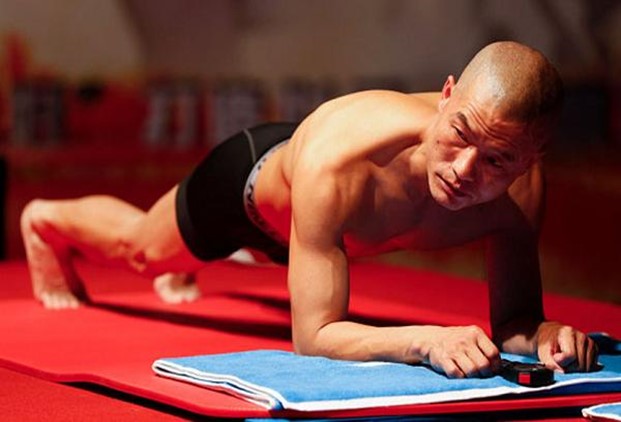 Weidong says that he trained hard for months to achieve the feat and that he plans on continuing to break his own record. Planking is one of the most crucial exercises that involve almost all of your body. So we can only assume how difficult this must have been to achieve.
– Advertisement –
Largest Onion Producer
Tony Glover from North Yorkshire, England, is the world's largest onion producer. His largest produce has been a single onion that weighs 5Kgs (11 pounds). He achieved this record in 2014, and as you can see from the picture above, the onion is way bigger than Glover's head. We can only assume what would happen to one's eyes when this onion is cut.
– Advertisement –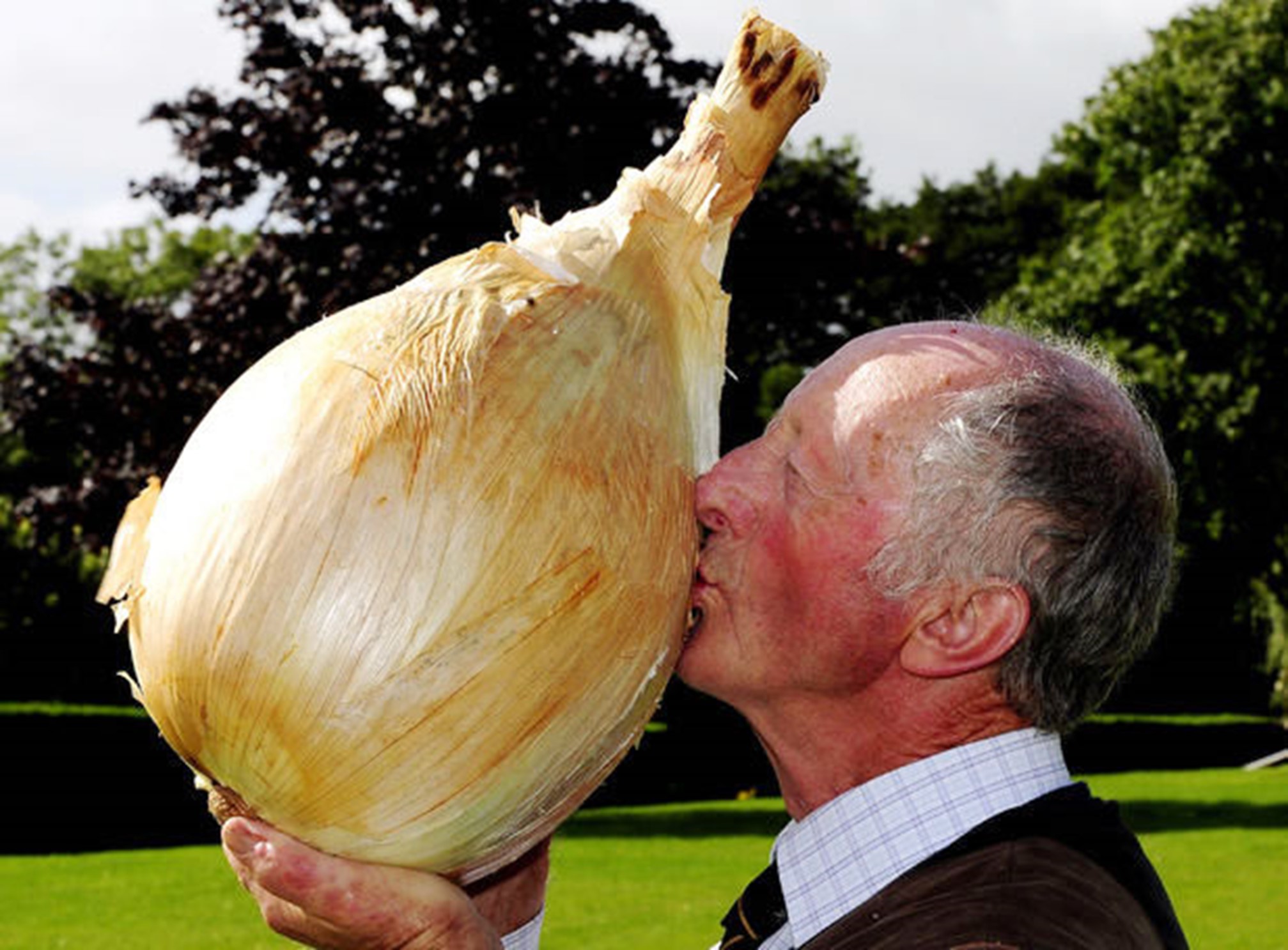 This onion is so big that it seems like a bucket full of smaller onions wouldn't even be equal to this big boy in any aspect. Imagine if vegetables were this big, problems like world hunger could be solved much more easily.
– Advertisement –
Heaviest Item Sword-Swallowed For Three Second
Thomas Blackthorne, a sword swallower and escape artist from Bradford, England, holds the world record for sword swallowing the largest object. The object in question was a 38 kg (83 lb. & 12 ounces to be precise) jackhammer at the end of a sword. So he swallowed the sword and balanced the weight of the heavy jackhammer on top of the sword. He did this within just 3 seconds.
– Advertisement –
The 3 seconds might not seem a lot, but when you have a sword going from your mouth to your stomach with a heavy object on top, even a millisecond would feel a lot. This is definitely a dangerous activity that requires years of training and great control.
– Advertisement –
Longest Fingernails
Lee Redmond from Salt Lake City, Utah, held the world record for the longest fingernails ever recorded. Her nails had a combined length of 28 feet and 4 inches (8.65 m). She stopped cutting her nails in 1979 and spent over 30 years carefully caring for them. In 2009, however, she was involved in a car accident that resulted in the loss of all her nails.
– Advertisement –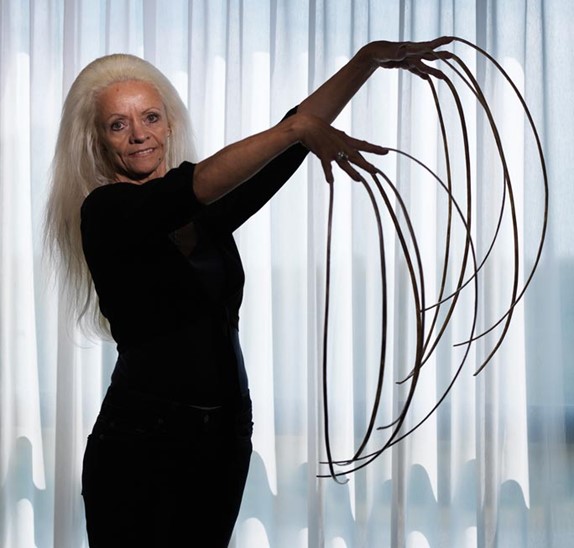 Redmond says she doesn't regret growing her nails and plans to do it again. However, she should think of ways to grow her nails fast because this time, she has competition as other women who are growing their nails have also come to light.
– Advertisement –
Largest Collector of Guinness Memorabilia
Martyn Tovey from Cardiff, Wales, is the world's largest Guinness World Records memorabilia collector. As of 2018, he has a staggering 2,164 items in his collection, which took him over 30 years to collect. His favorite items include copies of the Guinness World Records book from the past years, for which he has paid thousands of pounds at auctions.
– Advertisement –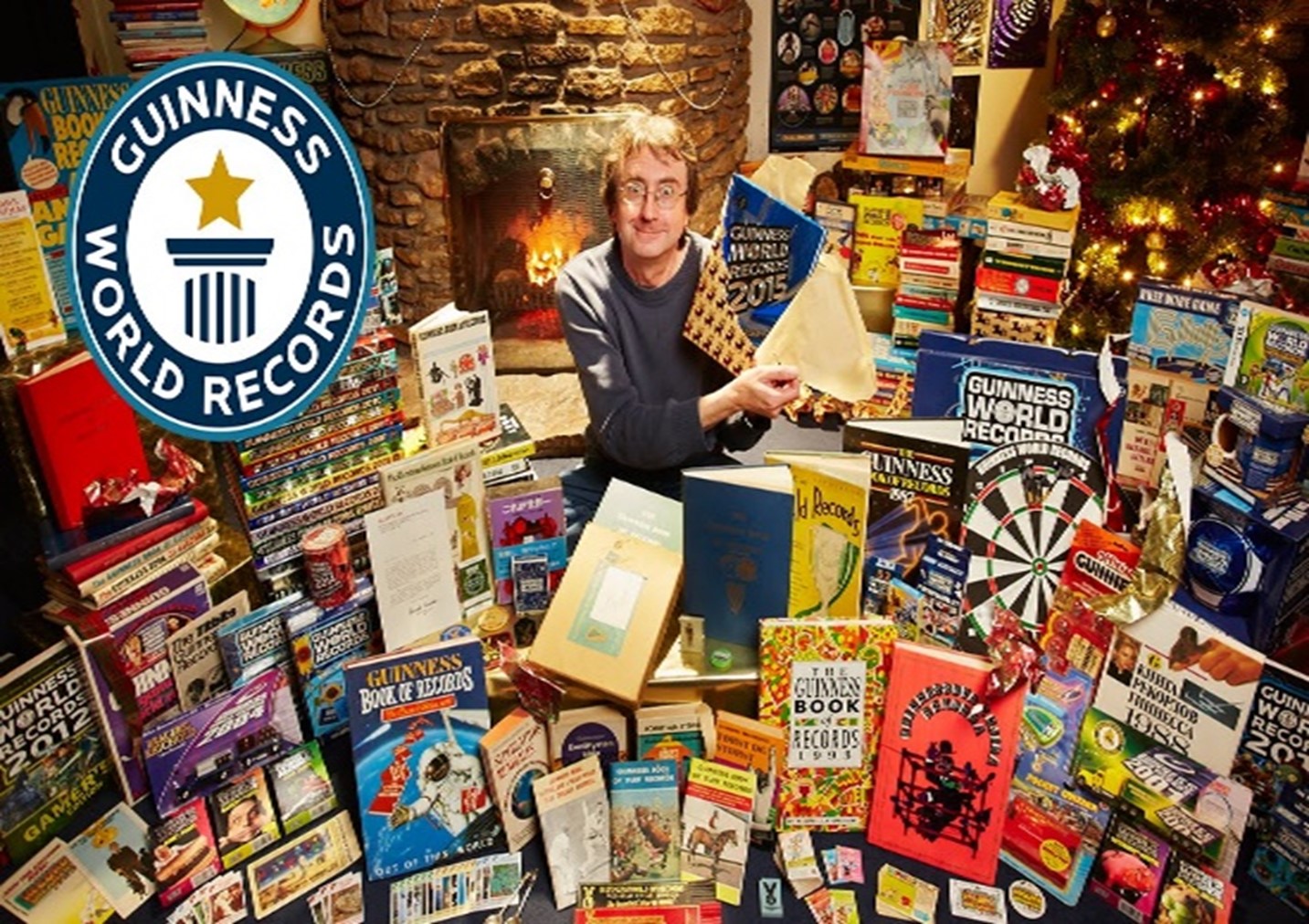 You have to be really passionate about this stuff to spend thousands of dollars on it. Tovey says he plans to continue adding more items to his collection and hopes to open a Guinness World Records museum one day. I would definitely pay to see that museum.
– Advertisement –
Heaviest Weight Lifted by a Human Beard
In 2013, Antanas Kontrimas of Lithuania set the world record for the heaviest weight lifted by a human beard. He lifted an impressive 63.80 kg (140 lb. 8.95 oz.) with a hook attached to his beard. Kontrimas says that he started growing his beard many years ago and never thought it would lead to him setting a new Guinness world record.
– Advertisement –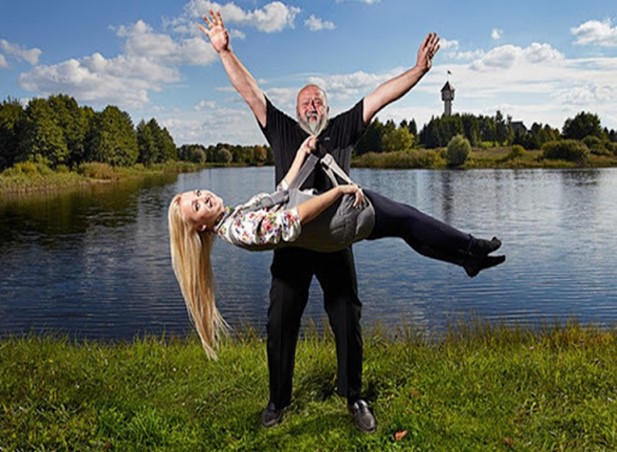 He now plans on growing his beard even longer and breaking his own record. In the photo above, he can be seen lifting and balancing another person only with the help of his beard.
– Advertisement –
World's Loudest Burp
Paul Hunn from London, England, is the world's loudest burper. In 2009, he let out an ear-piercing 109.9 dB burp, equivalent to the noise made by a jet engine taking off. Hunn says that he has been practicing for years and is always trying to improve his technique.
– Advertisement –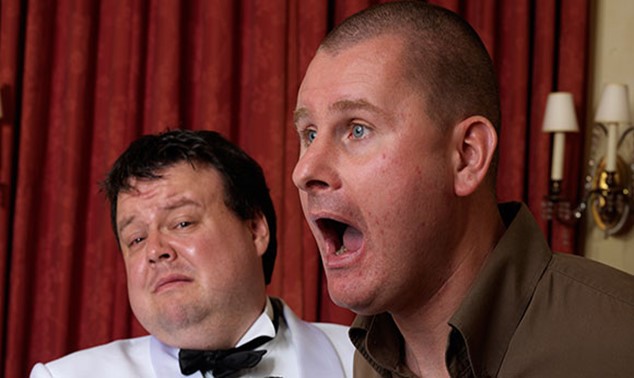 He plans on breaking his record and becoming the world's first person to break the 110 dB mark. He was also seen on Britain's Got Talent, where the judges quickly pressed the red buzzer to kill Paul's dream of ever showing his skills in front of the royal family.
– Advertisement –
Man With The Longest Moustache
Ram Singh Chauhan from Jaipur, India, has the world's longest mustache. It measures an incredible 14 feet (4.26 m) in length, and he spends over two hours every day grooming it. Chauhan says that he started growing his mustache back in 1970 and that he has never trimmed it since.
– Advertisement –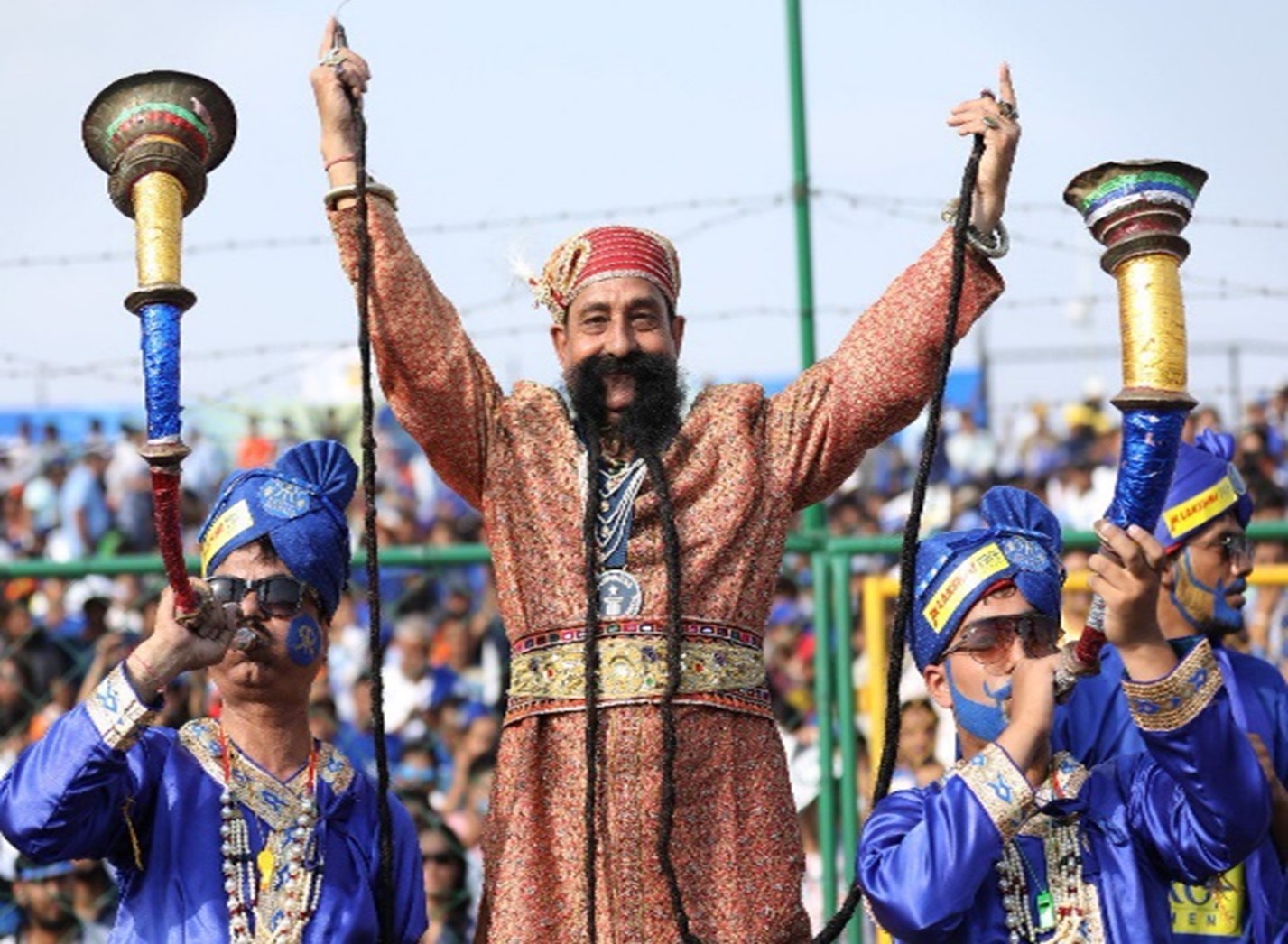 He plans to grow it even longer and set a new world record. It would be great to see him break his own world record. Chauhan's mustache has made him a celebrity in his hometown, and he is often stopped by people wanting to take photos with him. Even in the picture above, you can see he has somewhat celebrity status.
– Advertisement –
Fastest Time to Eat a Bowl of Pasta
Talk about being a food lover. Michelle Lesco from Tucson, Arizona, is the world's fastest pasta eater. In 2012, she ate 100 grams (3.5 oz.) of spaghetti in an impressive 26.69 seconds. Lesco says she started training for the record a few months before she attempted it and was confident she could break the record.
– Advertisement –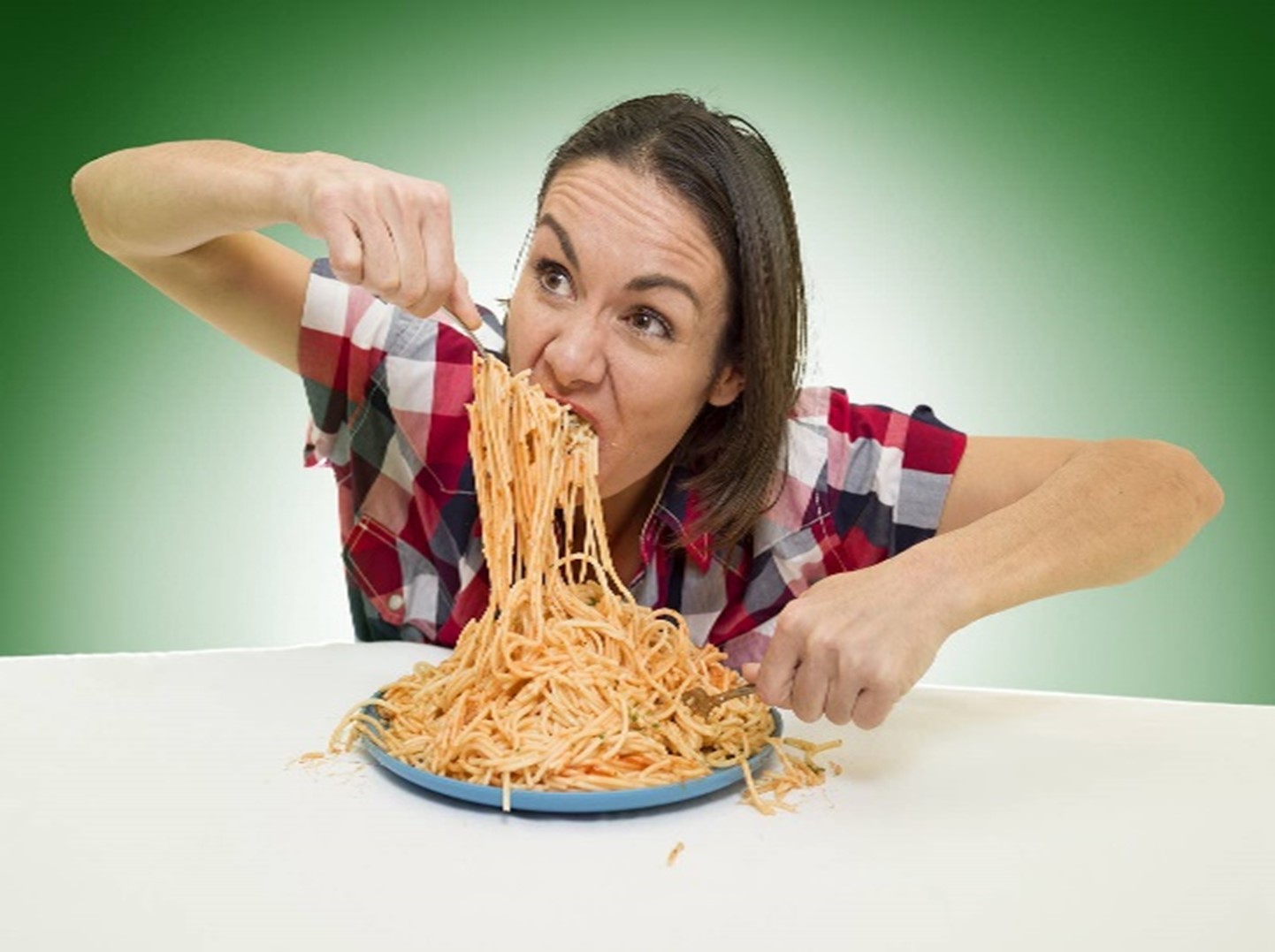 She probably plans on breaking her record and becoming the first person to eat 200 grams of pasta in under 30 seconds. Lesco is also a competitive eater of other food items, such as hot dogs and pies.
– Advertisement –
Most Pull Ups On Your Pinky Fingers
Tazio Gavioli from Italy set the world record for the most consecutive pull-ups with one's pinky fingers in 2015. He managed to do an impressive 36 reps in a row without taking a break. Gavioli says that he has been working out for many years and is always trying to find new ways to challenge himself.
– Advertisement –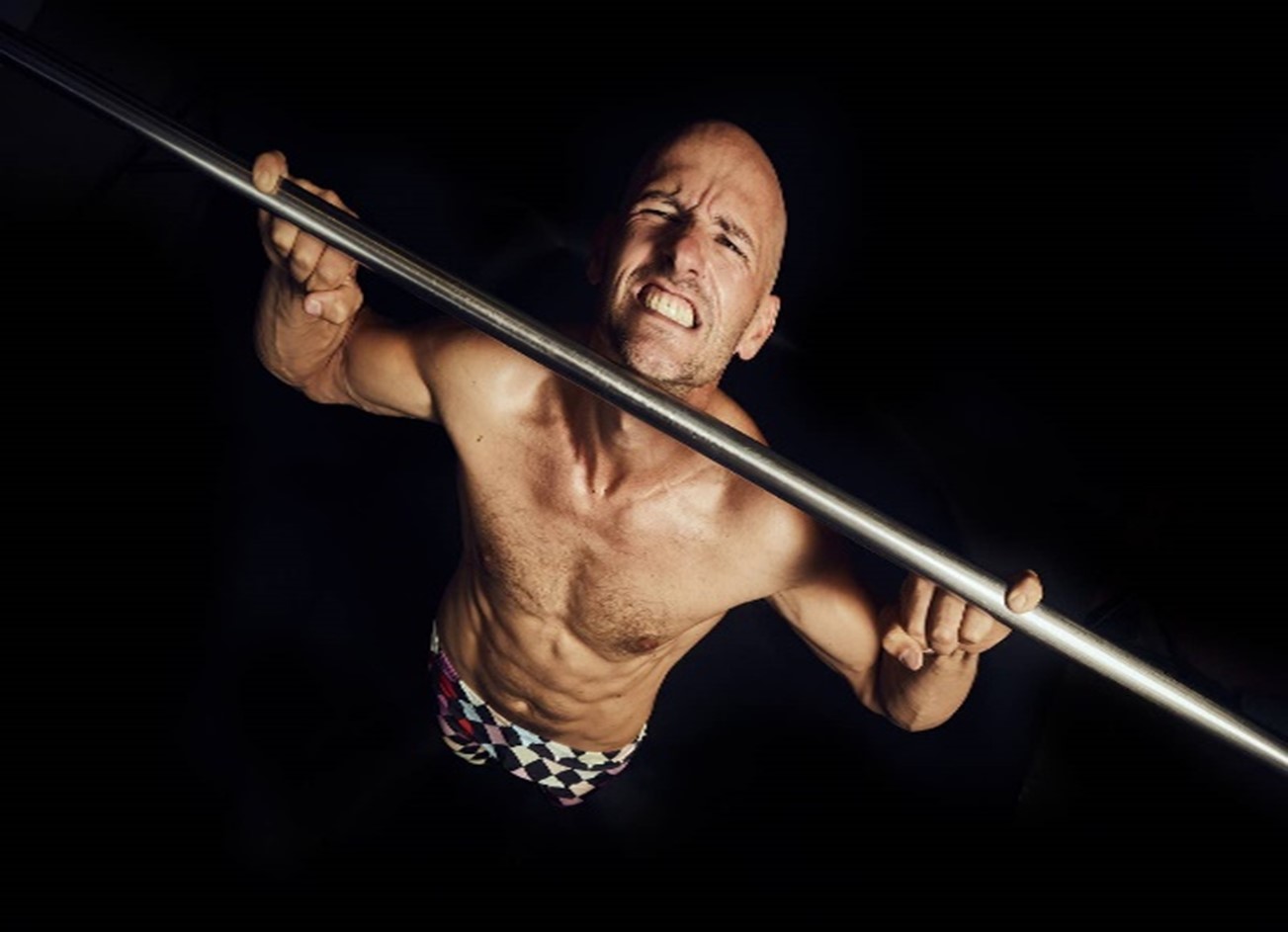 He plans on continuing to train and improve his technique. Even looking at the picture makes my pink finger hurt. We can only imagine how tough this actually is. This looks like something we could never achieve, no matter how many times we practice.
– Advertisement –
Largest Ping Pong Paddle
Rise Brands, a table tennis equipment company, owns the largest ping pong paddle in the world. The paddle is 11 feet, 7.8 inches tall, and six feet, 7.8 inches wide. It is made of 30 carbon fiber layers and weighs approximately 80 pounds. In 2017, Rise Brands created the world's largest paddle in its advertising campaign.
– Advertisement –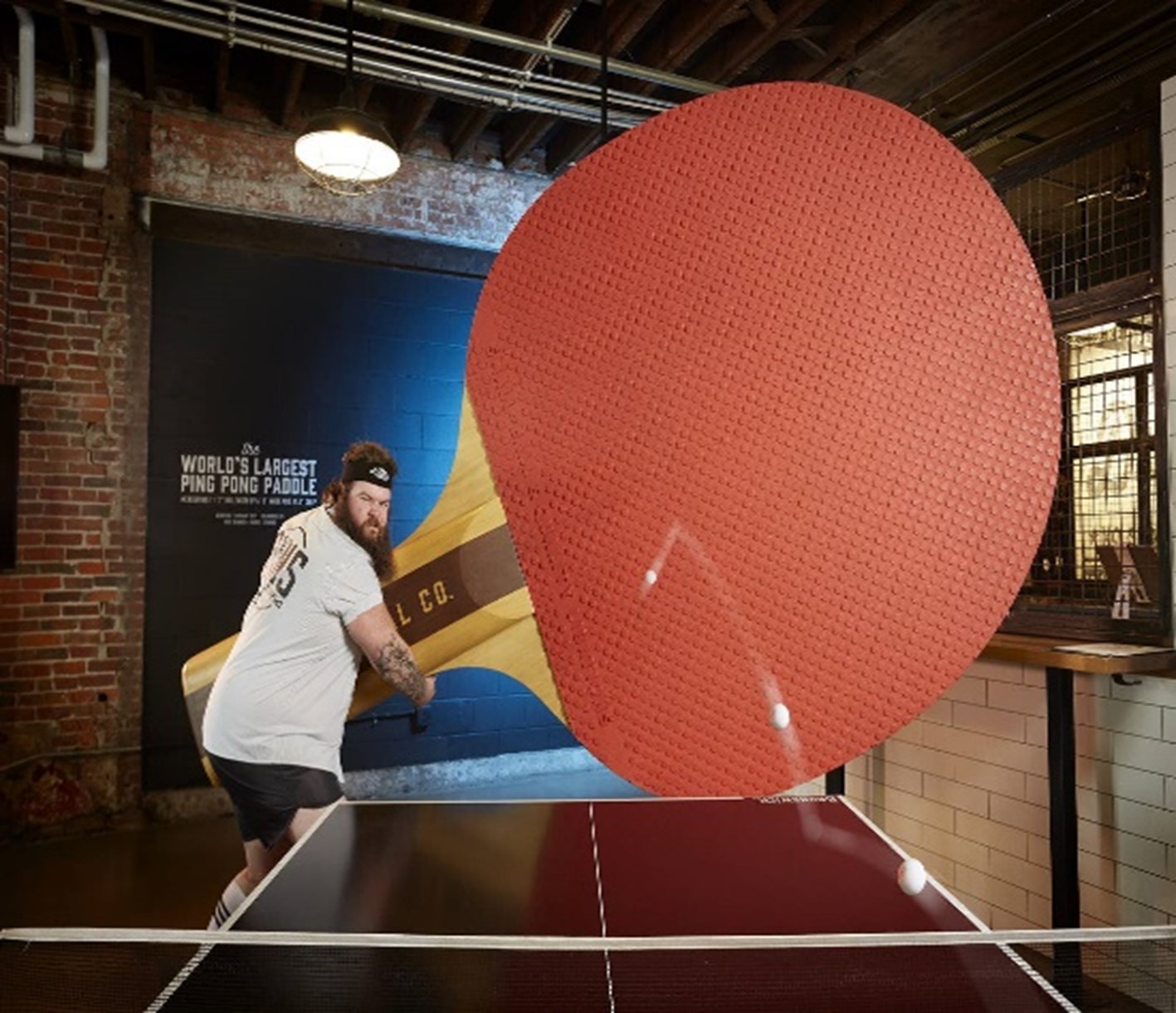 Guinness World Records officially recognized the record. We don't know where this paddle sits at the moment. We are sure no one is playing with it. Well, you will have to be the Giant from Game of Thrones to actually play a match with this paddle.
– Advertisement –
Most Toothpicks In a Beard
Joel Strasser, from the United States, has the world's most toothpicks in a beard. He has 3,500 toothpicks in his beard and mustache. In 2018, he set the world record for the most toothpicks in a beard. He has been growing his beard for over 20 years and uses only the best hair products for his beard.
– Advertisement –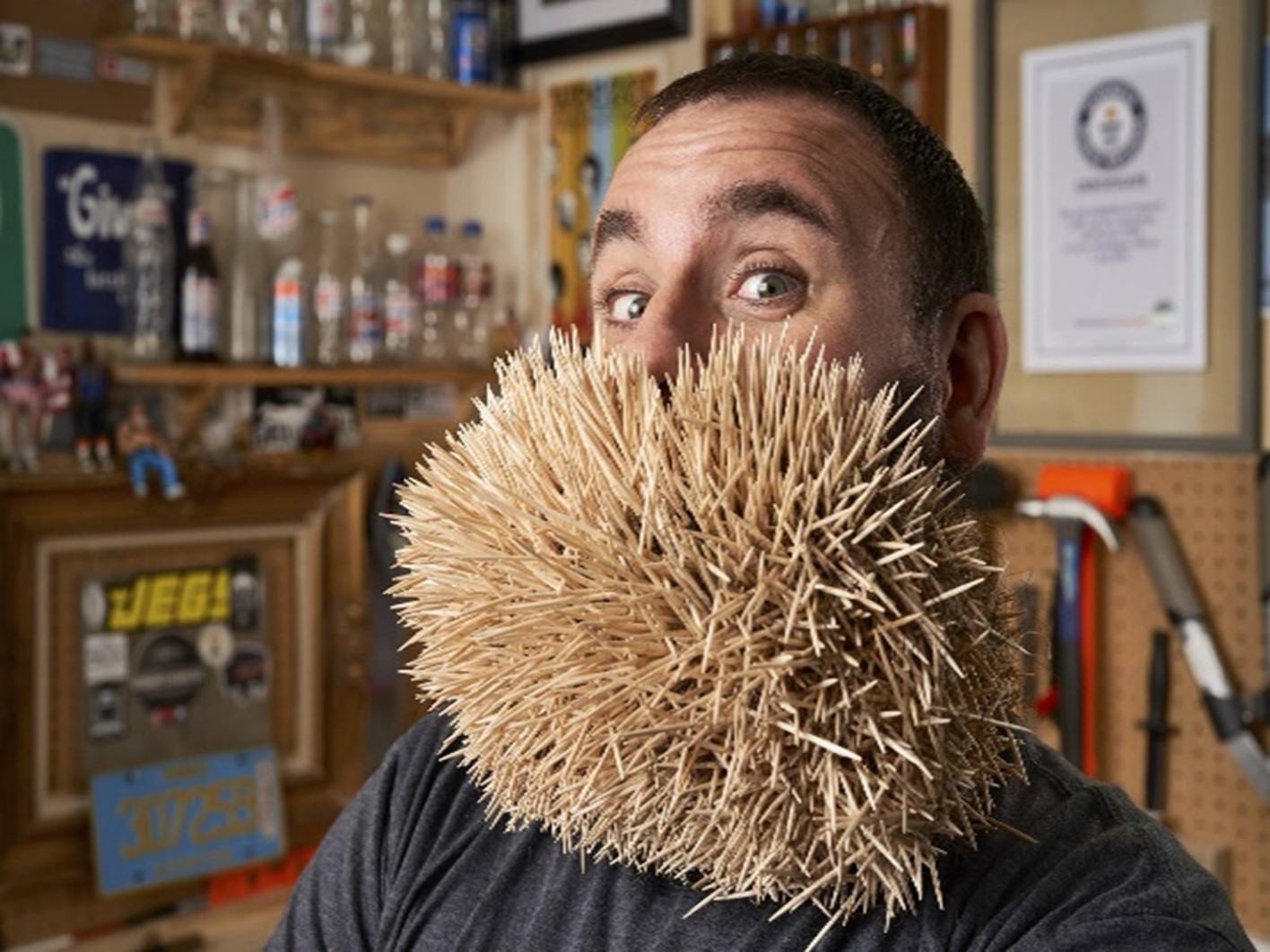 He accomplished this feat in around 3 hours and 13 minutes. This may seem like one of those pointless world records, but there is definitely some hard work going into maintaining a beard like that. If you are a bearded guy who thinks it is easy to do, you should try breaking the record.
– Advertisement –
Most Tattooed Man
Gregory Paul McLaren, from New Zealand, is the world's most tattooed man. He has over 1,000 hours of tattooing on his body. He started getting tattoos when he was 18 years old and has been addicted to them. His first tattoo was a small dragon on his arm; he now has tattoos all over his body, including his face. He has even had his eyeballs tattooed.
– Advertisement –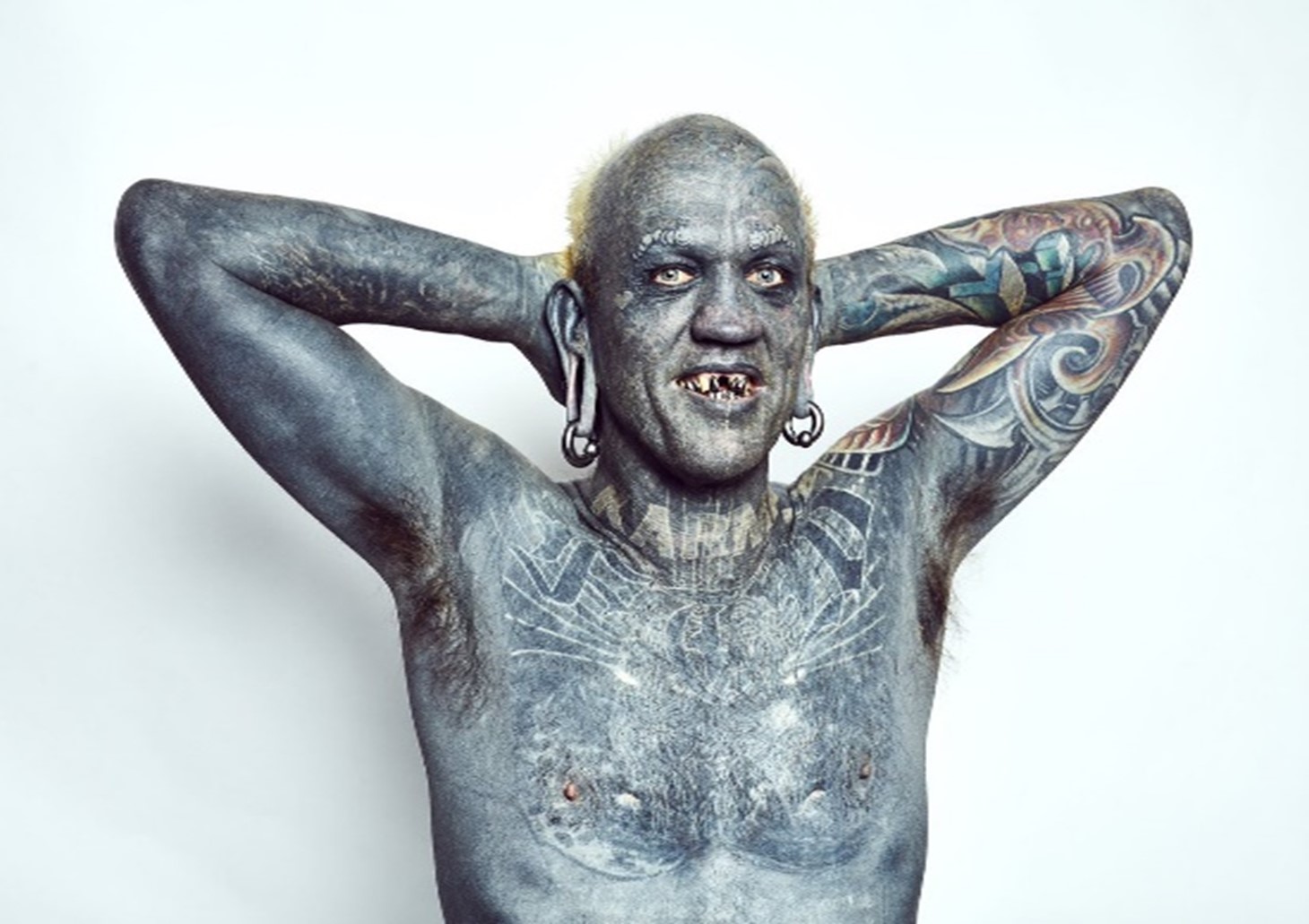 It may seem harmless, but having so many tattoos can be dangerous for your skin. But some people would do anything to break a record. Or maybe he just likes having loads of tattoos.
– Advertisement –
Farthest Arrow Shot Using a Person's Feet
In 2018, American Brittany Walsh set the world record for the farthest arrow shot using feet. She accomplished the feat by shooting an arrow 120 feet and 4.64 inches (12.33 meters) with her feet while hanging upside down! This is the perfect show of her athletic abilities, and using her feet to shoot an arrow is definitely a unique Guinness World Record.
– Advertisement –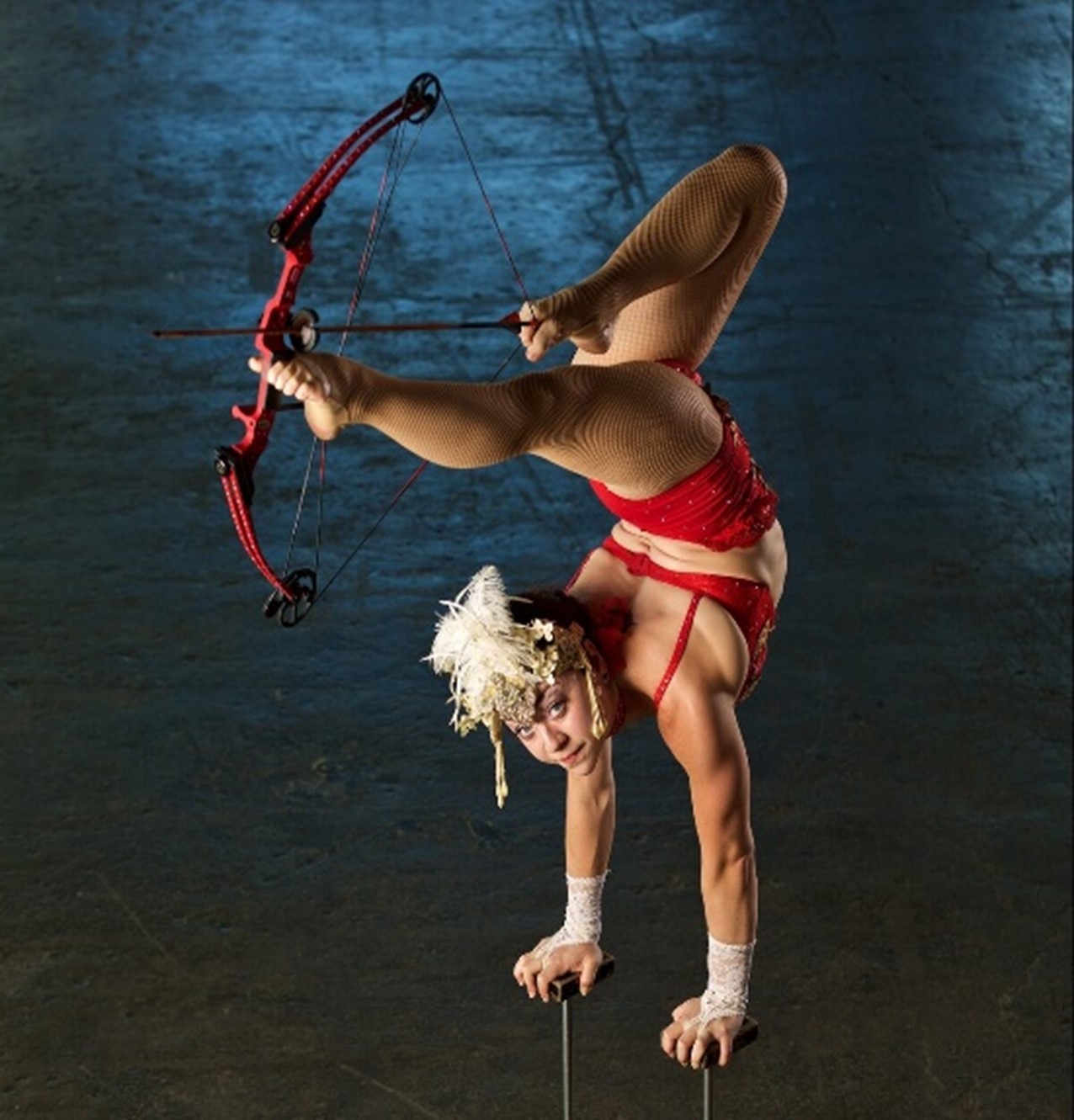 We are sure it took a lot of practice to perfect. Others have tried it, but none of them have been able to do it as brilliantly as Brittany Walsh. Maybe, she will break her own record in the years to come.
– Advertisement –
Largest Hula Hoop Spun By a Female
If you have ever tried the hula hoop, then you know that it is more difficult than it actually looks. But that didn't stop Getti Kehayova from making a world record. She set the world record for the largest hula hoop spun by a female. Her hoop was 17 feet and 25 inches (5.21 meters) in diameter!
– Advertisement –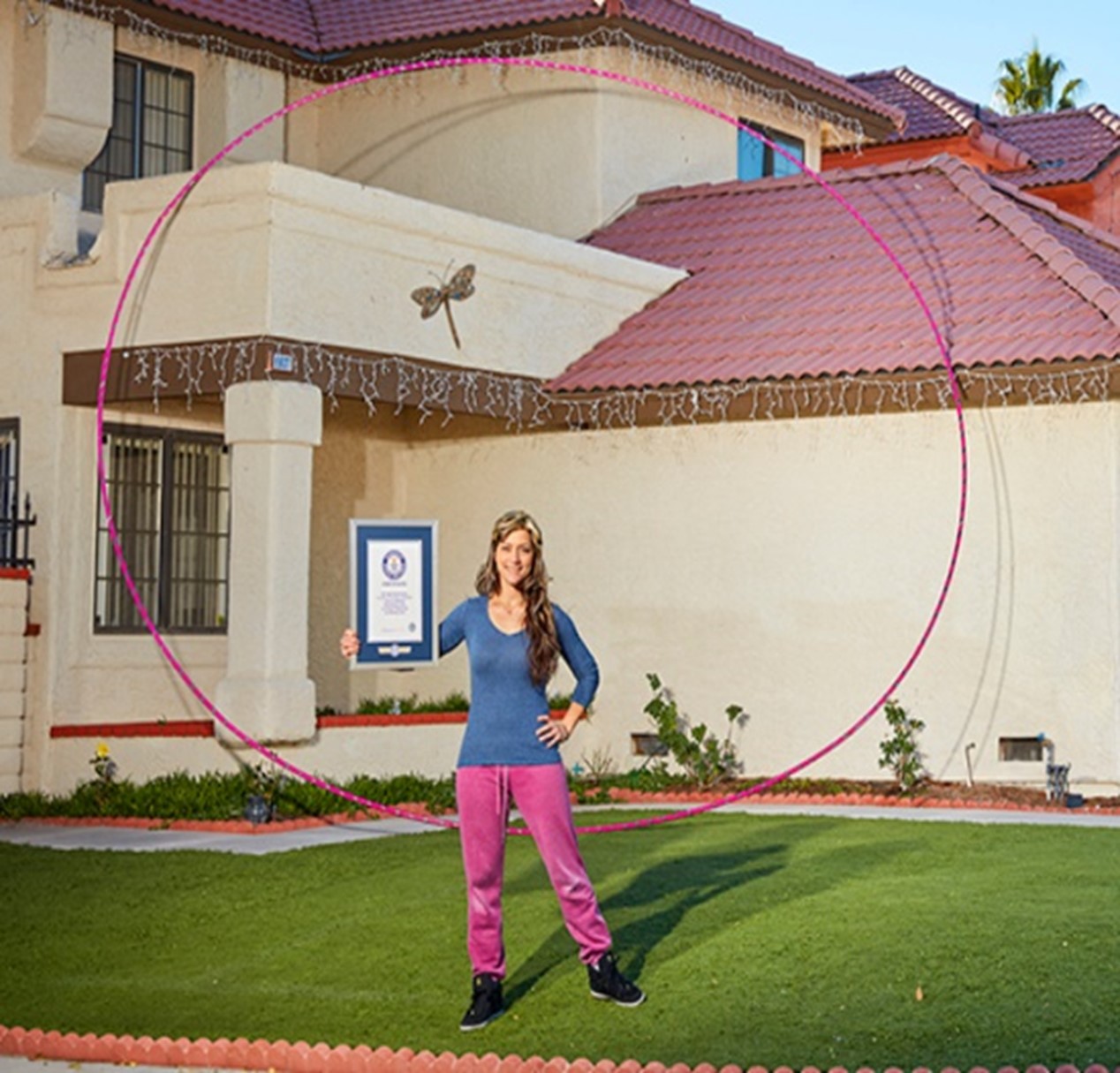 She says she has been spinning hoops since she was a child and is happy to have set this world record. Hula Hoop is considered a fun activity, and not many people think about making a record out of it, but Getti is different. It may not seem like it, but it was a difficult record to set.
– Advertisement –
Largest Humanoid Vehicle
This one is for all the Transformers fans out there! Sakakibara Kikai in Japan made a real-life transformer that they call Mononofu. It is 28 feet (8.5 meters) tall making it the largest humanoid vehicle. It is definitely a sight to behold. It wasn't actually based on transformers, and I am sure the company that made it knows that if they used the transformer's name, then that would end up in a lawsuit.
– Advertisement –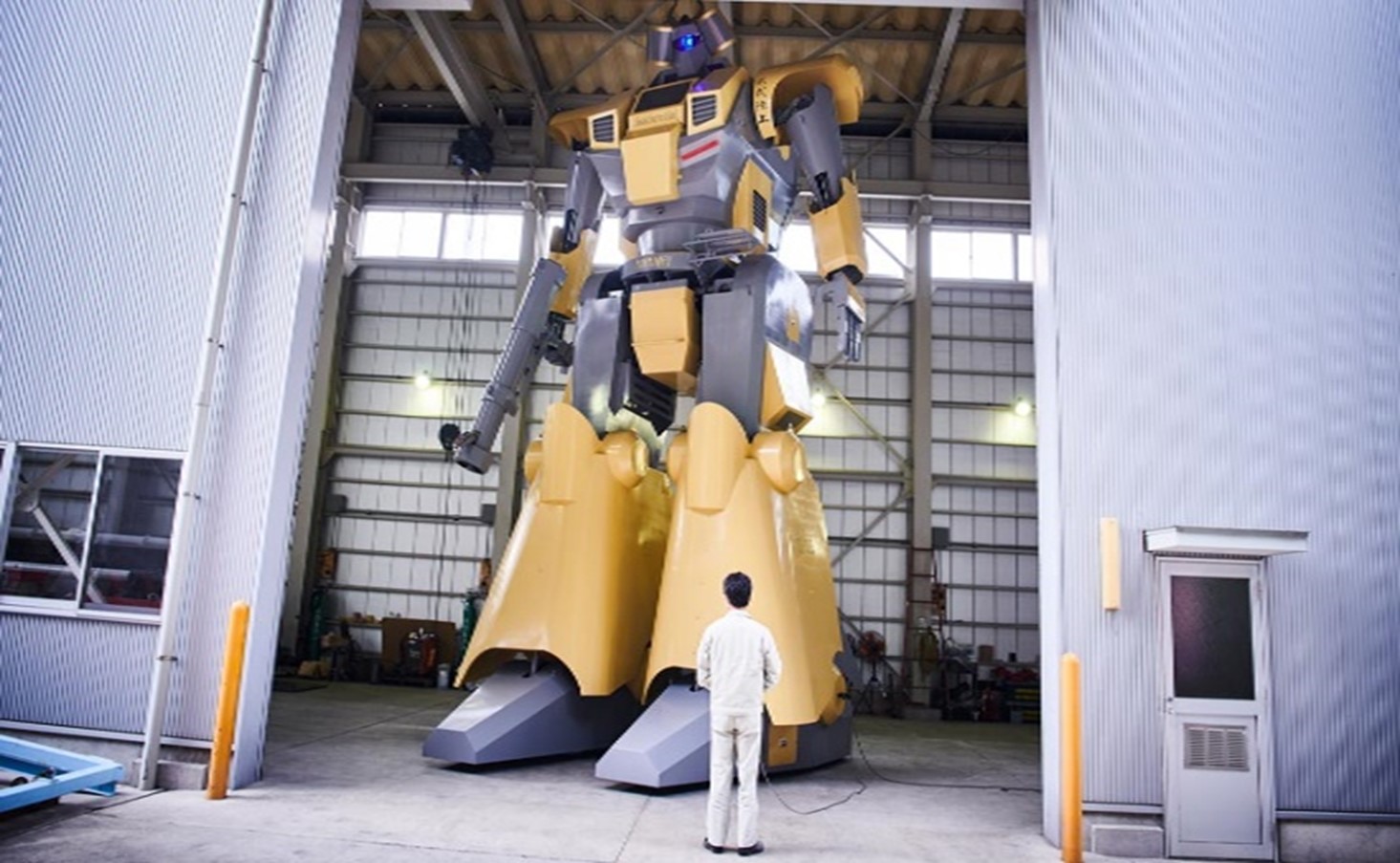 However, we can't help but see the similarities. It resembles Bumblebee from the movies. It is remote-controlled and has a lot of various features. If you are ever in Japan, make sure to check it out.
– Advertisement –
Man Covered With Most Bees
In China, a man named Gao Bingguo set the Guinness World Record for having the most bees on his body. 1.1 million Bees were placed on his body, and he was stung 2000 times! He said it didn't hurt as much as he thought it would. The bees weighed 109 kg (240 lbs.) and covered his entire body.
– Advertisement –
It's amazing that he could withstand so many stings and still set the world record! His body temperature also rose during the event, and he had to be given some medical attention afterward. We urge people never to try this at home.
– Advertisement –
World's Longest Kiss
In 2013, a married Thai couple set the world record for the longest continuous kiss. The passionate pair, Laksana, and Ekkachai, kissed for more than 58 hrs. 35 minutes, & 58 seconds! It may seem a little uncomfortable for other people around however, for this couple, it was all kisses and love.
– Advertisement –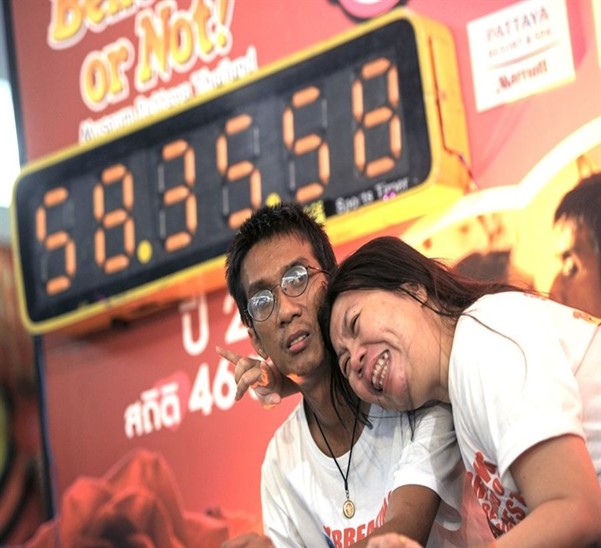 It does seem a little difficult to keep kissing for that long, but the couple seemed to enjoy it. We never know they might be gearing up again to break their own record. It seems like such a romantic world record to break, but not many people are confident enough to try and break it.
– Advertisement –
Most People In a Car At The Same Time
A Toyota Centre in Krasnoyarsk Zapad in Russia set the world record for having the most people in a large car. They managed to fit 41 people in the car! It is amazing that they were able to fit so many people in the car and that everyone was safe. This is definitely a world record that doesn't seem possible.
– Advertisement –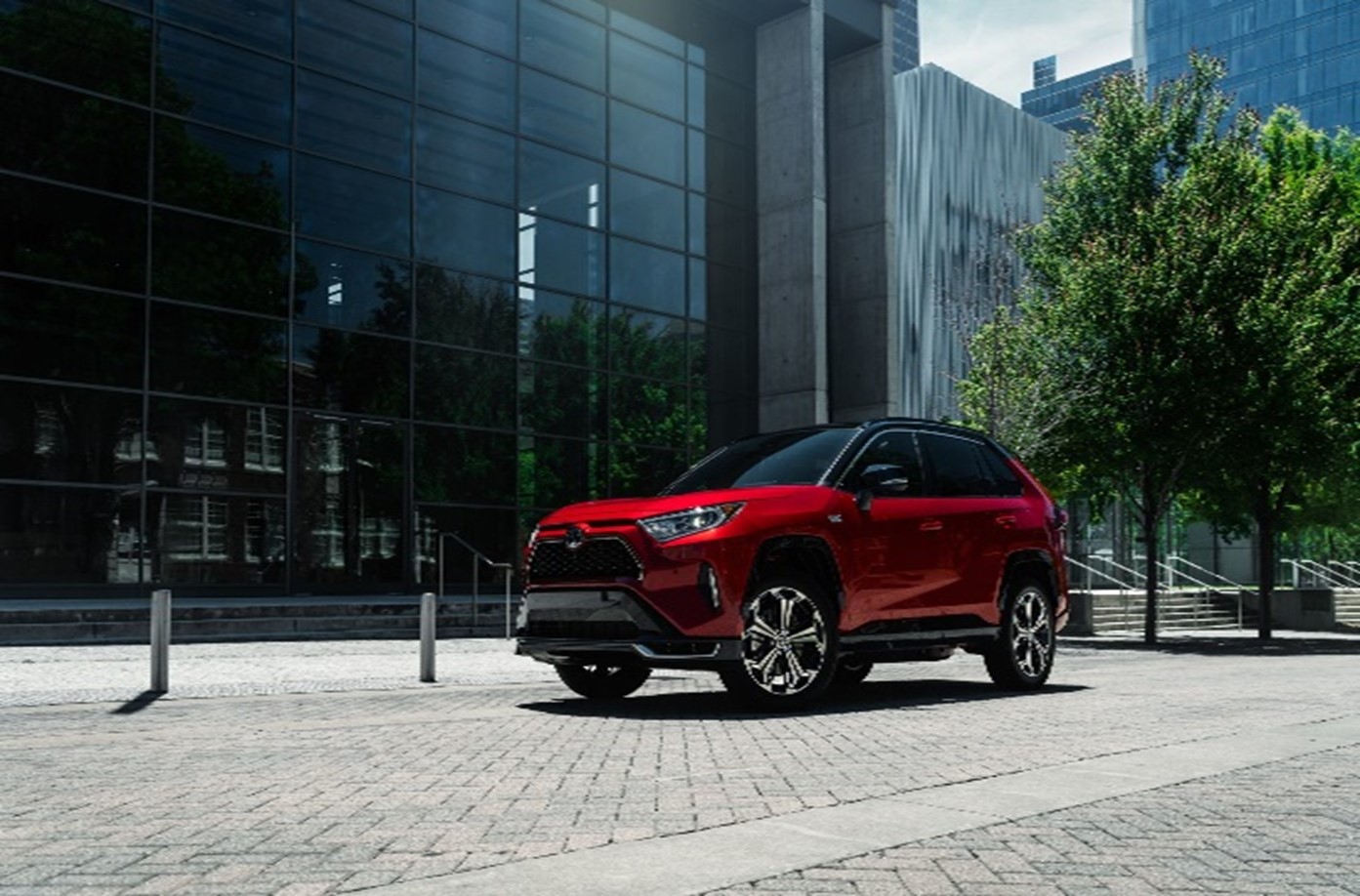 However, you have to give credit where credit is due. These people did a fantastic job. It is amazing how those people did not feel claustrophobic in the car with that many people. We personally wouldn't want to be in a car with 40 other people.
– Advertisement –
The Largest Hairy Family In The World (19 Members)
Congenital Generalized Hypertrichosis is a very rare condition affecting less than 50 people worldwide. It is a condition where people are born with excessive body hair. In Mexico, there is a family of 19 members who all suffer from this condition. They are considered to be the largest hairy family in the world.
– Advertisement –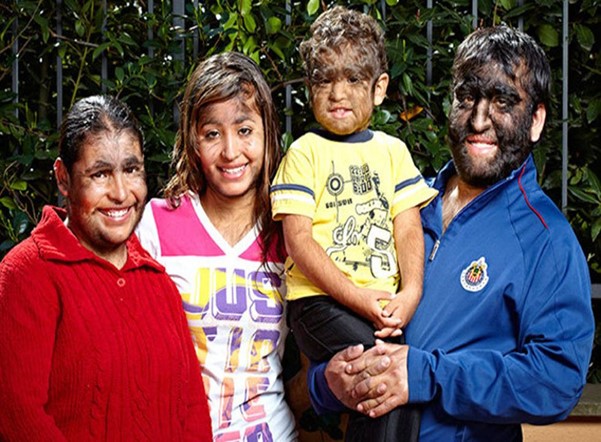 The family has been featured on TV shows and documentaries, as people are fascinated by their condition. While it may not be something that they wanted, it has made them famous and has brought them closer together as a family. And to be honest, there is nothing to be ashamed of. This makes them unique, and they should wear it as a badge of honor.
– Advertisement –
The Only Human Being to Break the Sound Barrier in Freefall
In 2012, Felix Baumgartner set the world record for the highest skydive. He jumped from 128,100 feet (24 miles) and reached a speed of 843.6 mph! He became the first and only human being to have broken the sound barrier in free fall. It is an amazing feat and one that may never be broken.
– Advertisement –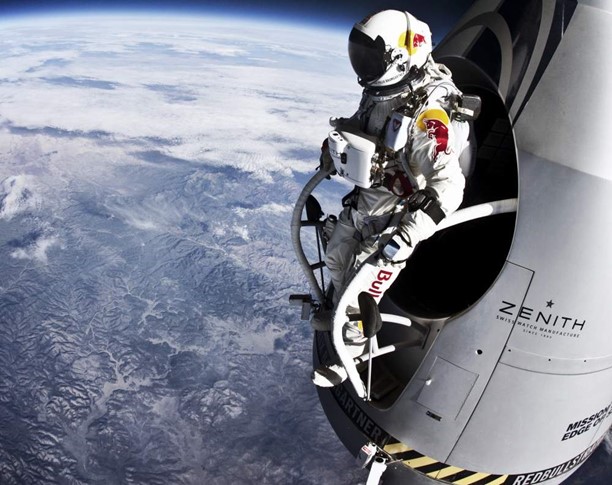 Baumgartner said that he wanted to push himself to the limit and see what was possible. He has definitely accomplished that and more with this world record. If you want to see Felix's free fall from the stratosphere, you can easily find the video on YouTube.
– Advertisement –
Tallest Living Human
Sultan Kösen set the world record for being the tallest living human. He is 8 ft. and 2.82 inches tall! He is from Turkey, and his height is due to a condition called acromegaly. He started growing rapidly at the age of 10 and just kept getting taller and taller. He has since met with other people who suffer from the same condition, and they have become friends.
– Advertisement –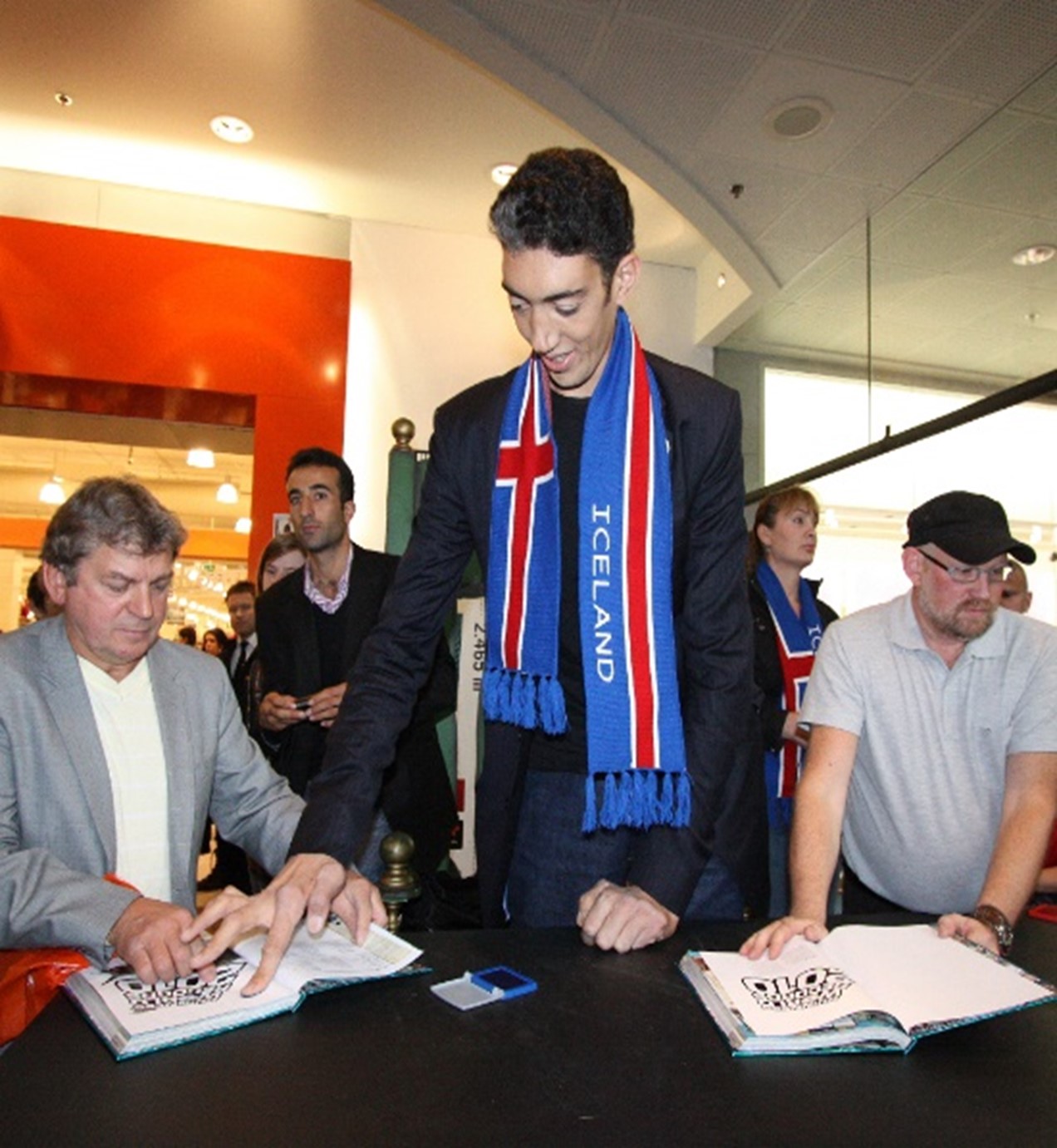 Other people in history have been over 8 ft tall, but Kosen is currently the tallest man in the world. It doesn't seem like anyone will be able to dethrone him anytime soon. People are amazed when they see him in person, and he is definitely a sight to behold.
– Advertisement –
Shortest Living Mobile Human
At just over 2 feet tall (72.10cmm to be exact), Edward Nino Hernandez from Colombia is the shortest living mobile human. He suffers from a form of dwarfism called Primordial Dwarfism. This condition affects his growth and means he will never be taller than 2 feet.
– Advertisement –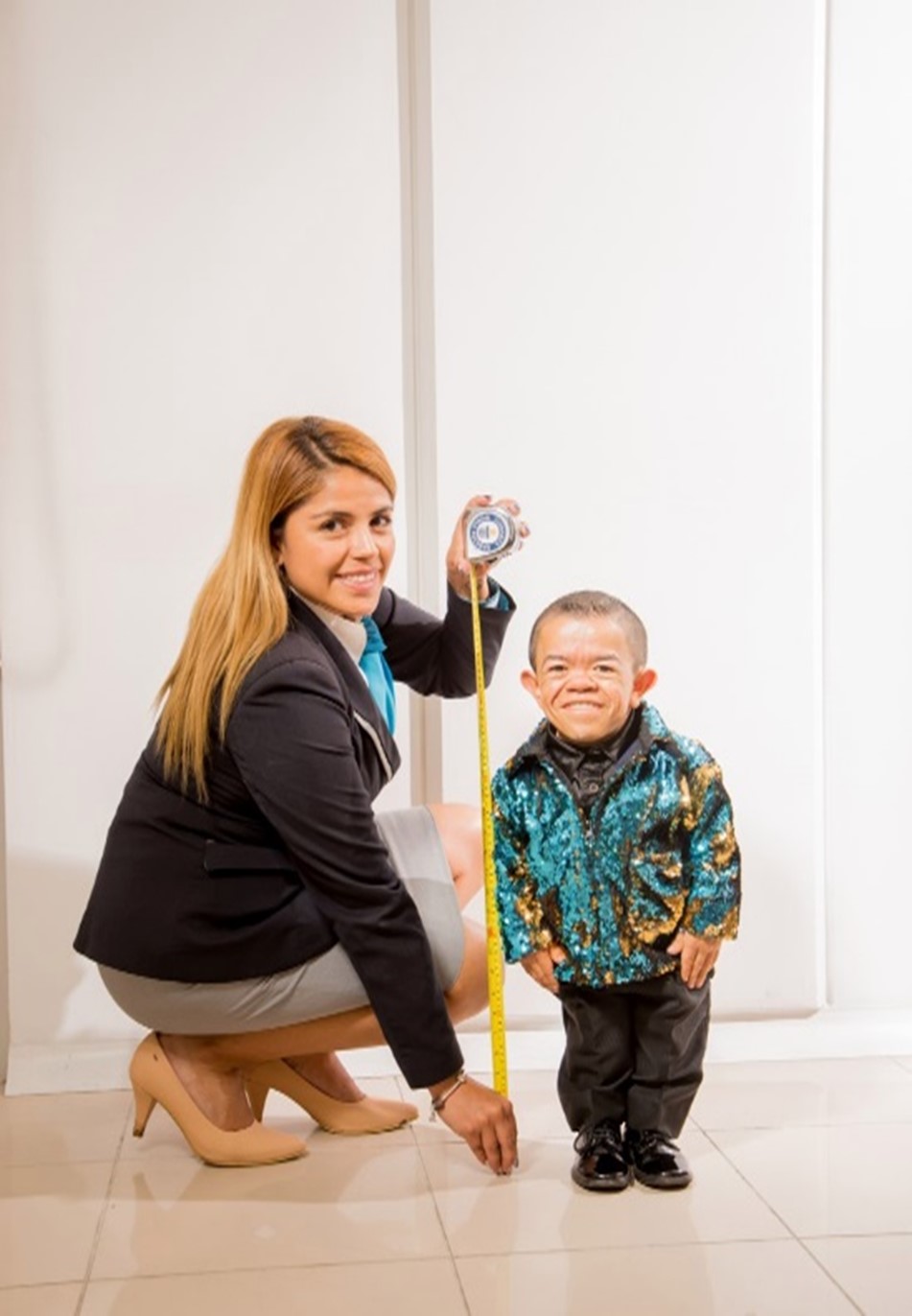 He is a confident young man who loves to dance and is determined to live a normal life despite his condition. He has been featured on TV shows and in newspapers as people are fascinated by his story. He is an inspiration to others who may be facing similar challenges.
– Advertisement –
Longest Time Breath Held Voluntarily
Aleix Segura Vendrell from Spain set the world record for the longest time breath held voluntarily. He managed to hold his breath for 24 minutes and 3.45 seconds! He is a professional free diver, and he trains regularly to be able to hold his breath for long periods of time.
– Advertisement –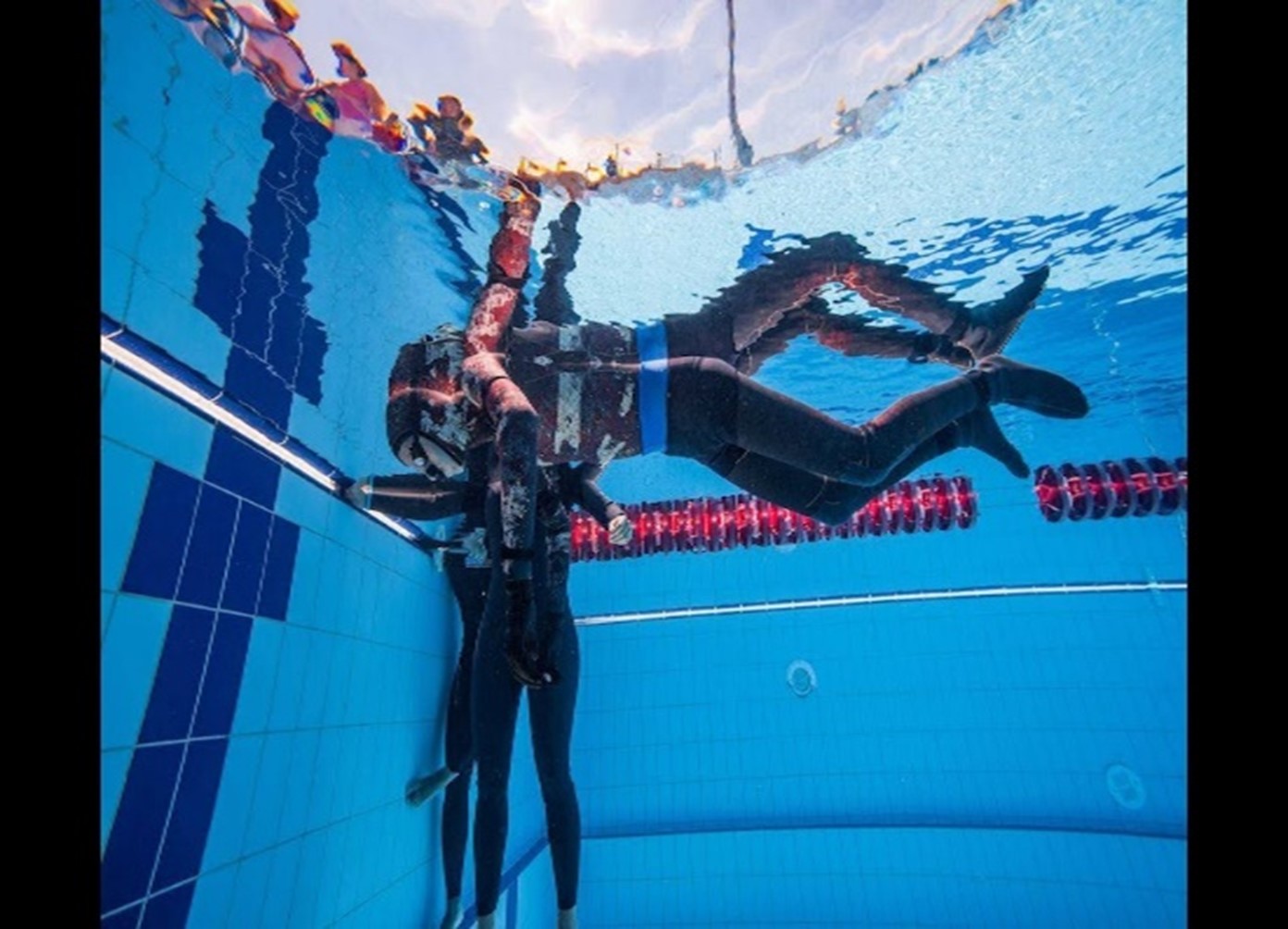 This is an incredible feat, as most people would not be able to hold their breath for even 1 minute. This is truly something that Tom Cruise would do. Vendrell is a true inspiration, and he has shown us what is possible if you set your mind to it.
– Advertisement –
Most Roof Tiles Broken in One Minute by a Woman
Lisa Dennis set the world record for the most roof tiles broken in one minute by a woman. She managed to break 923 tiles in just 60 seconds! This is an amazing feat, as it takes most people several minutes to break just one tile. Dennis is a professional martial artist, and she has been training for years.
– Advertisement –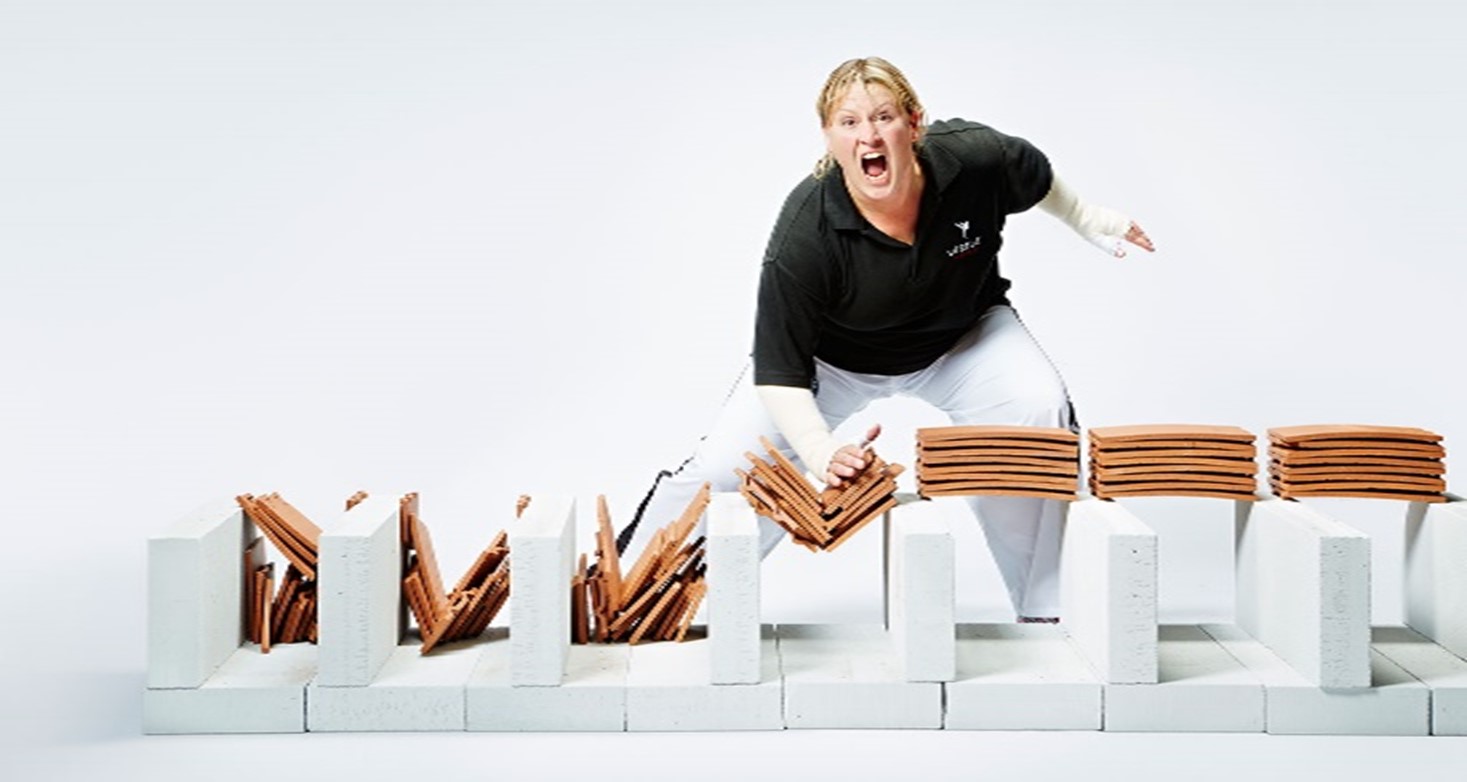 Her strength and power are absolutely incredible. These tiles aren't that light and not fragile at all. So, it requires a lot of power to break them into two pieces, and breaking tiles is just one of the many things she can do.
– Advertisement –
Most Fingers and Toes on a Living Person
Devendra Suthar from India holds the world record for the most fingers and toes on a living person. He has 14 fingers and 14 toes! This is due to a condition called polydactyly, which causes people to have extra fingers and toes.
– Advertisement –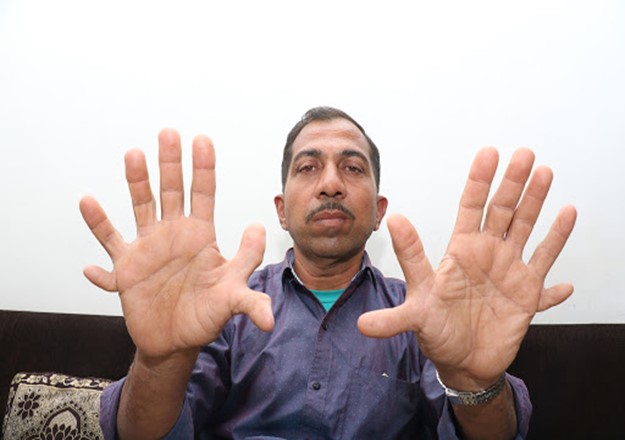 Suthar is a friendly man who loves to meet new people and is always happy to show off his world record. Many people look at him differently for this, but he feels that there is nothing wrong with it and that he is special for having this condition.
– Advertisement –
World's Largest Pizza Ever Recorded
This is the best picture for all pizza lovers out there. The largest pizza ever made was named Ottavia, with a surface area of 13,580.28 ft². It was made by Matteo Giannotte, Andrea Mannocchi, and the Nardi family. They used 1,600 kg of flour, 800 kg of tomato sauce, 200 kg of mozzarella cheese, 200 kg of Parmesan cheese, and 40 kg of olive oil.
– Advertisement –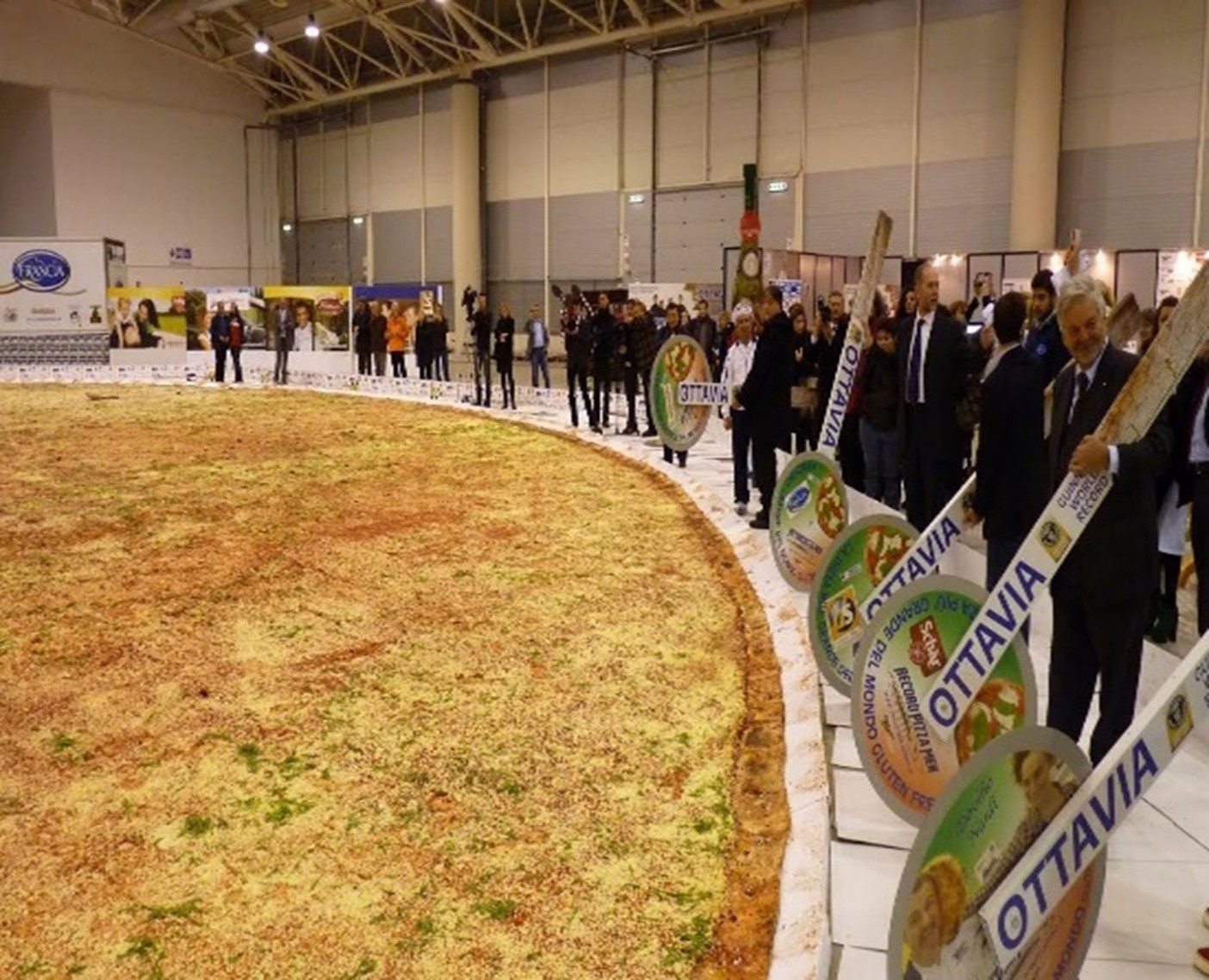 It took them over 24 hours to bake the pizza. This is an incredible feat, as most pizzas are only a fraction of the size. The Ottavia pizza was so large that it could feed thousands of people.
– Advertisement –
Tallest Sandcastle
The tallest sandcastle ever built was 57 ft. 11 inches tall. It was built by a team of professional sand sculptors. The sandcastle took over three weeks to build and was made with over 1000 tons of sand. It is an impressive sight, and it is definitely a record that will be hard to beat. With multiple sculptors and technicians on board, this project was undertaken specifically to make a world record.
– Advertisement –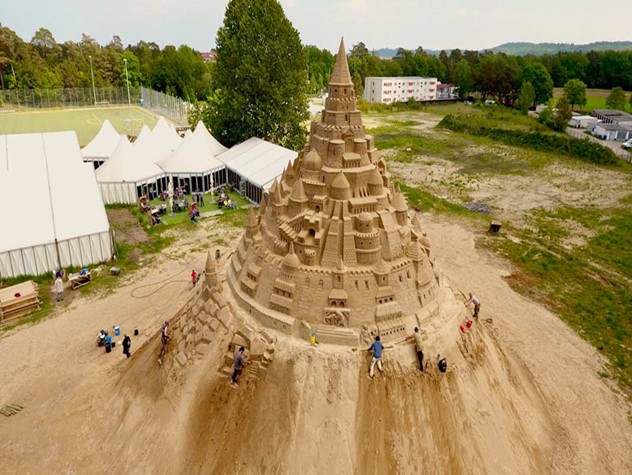 It is a beautiful sand castle worthy of its Guinness World Record title. We are sure the engineers thought about the probability of rain and built the sand castle so that it can withstand rain.
– Advertisement –
Farthest Tightrope Walk in One Minute
Russian acrobat by the name of Oxana Seroshtan holds the record for the farthest tightrope walks in one minute. Even more impressive is that she did it all while wearing high heels! You can even see the heels in the photo below. This was one of the most difficult feats for her to accomplish, as she had to keep her balance and walk in a straight line for the entire minute.
– Advertisement –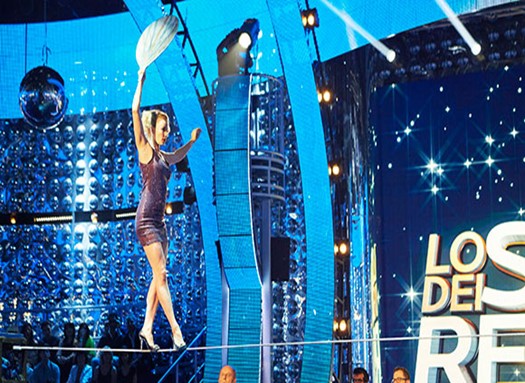 We can imagine how proud she was of her amazing achievement as this got her into the Guinness book of world records! I have never understood how people can do this, even with a lot of practice.
– Advertisement –
Most Balls Caught by a Dog in One Minute
This next record is held by a beagle named Purin. Both Purin and her owner live in Tokyo, Japan. In 2015, she set the world record for most balls caught by a dog in one minute. She was able to catch an impressive 14 balls during that minute! This record is extra special because it's one that dogs and their owners alike can enjoy.
– Advertisement –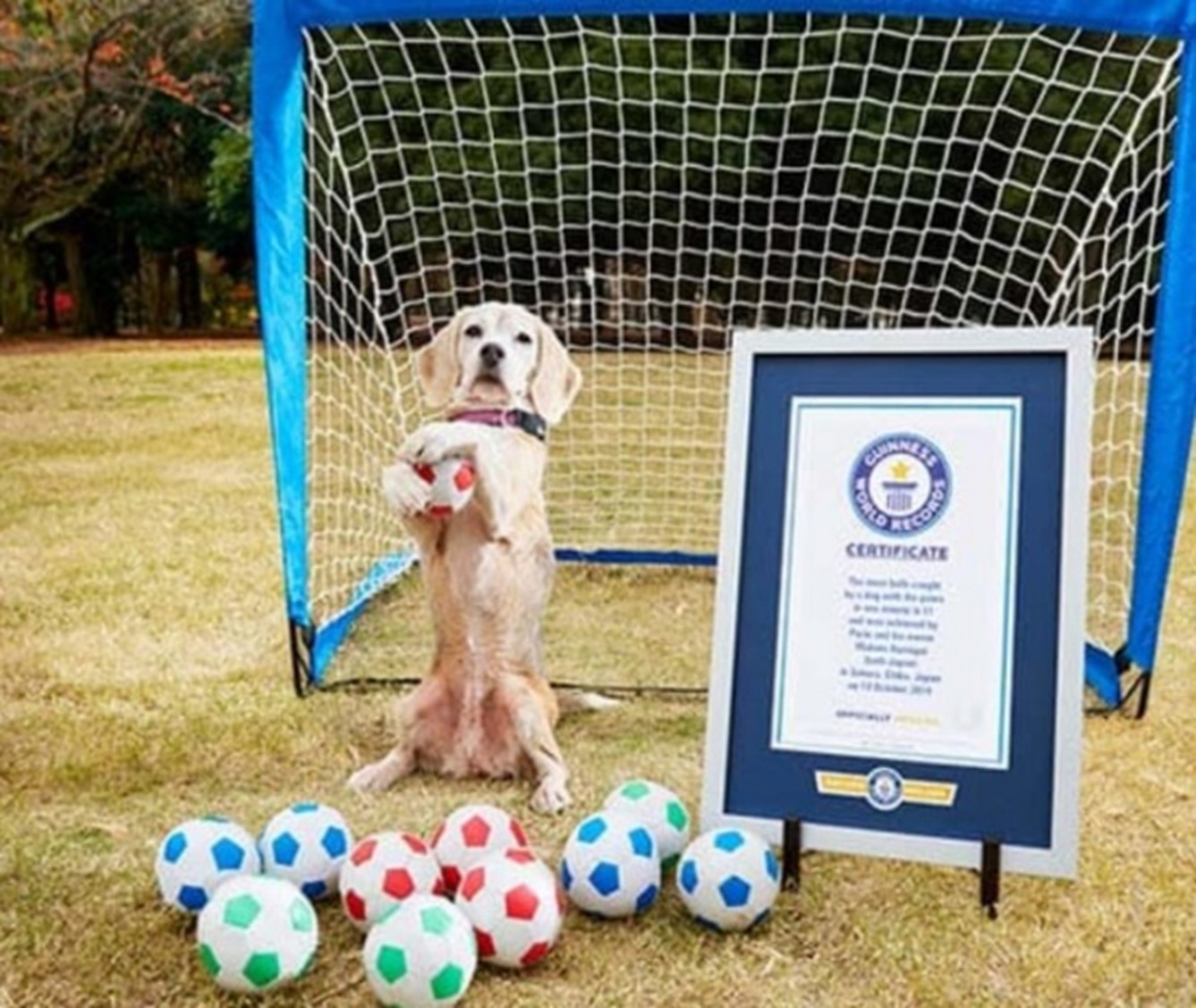 We're sure Purin had a blast catching all those balls, and we hope her owners were there to cheer her on. We hope that Purin is still practicing and working on breaking her previous record.
– Advertisement –
Most Human Targets Hit With Plungers in One Minute
It seriously feels like Guinness has an endless range of categories to suit anyone's talents. For example, take Gerhard Doni from Germany, who broke the record for most human targets hit with plungers in one minute. We're not entirely sure what made him think about setting this record, but he successfully hit 15 people in 60 seconds with a toilet plunger.
– Advertisement –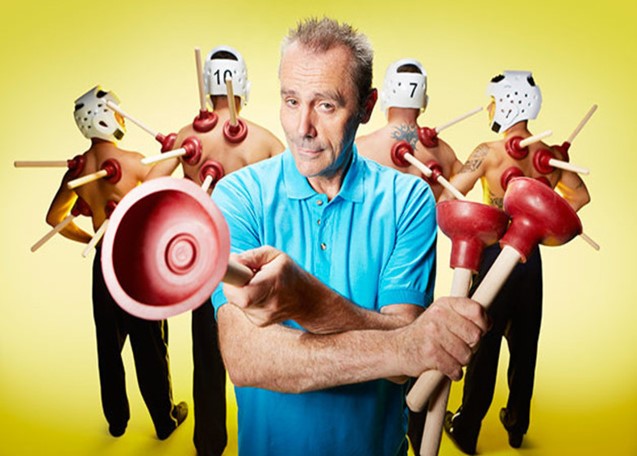 We are sure he is proud of his achievement of hitting people with a plunger. What made him think about breaking this record? Maybe he was just really good at annoying people. We hope no one was hurt during the attempt!
– Advertisement –
The Loudest Purr
We are not sure how the cat owner Tracy manages to get any sleep with Merlin around, but we're glad she can share her cat's unique talent with the world. We all know that cats can be pretty vocal creatures, but have you ever heard one that could rival a lawnmower? Well, that's exactly what the record-breaking feline Merlin can do!
– Advertisement –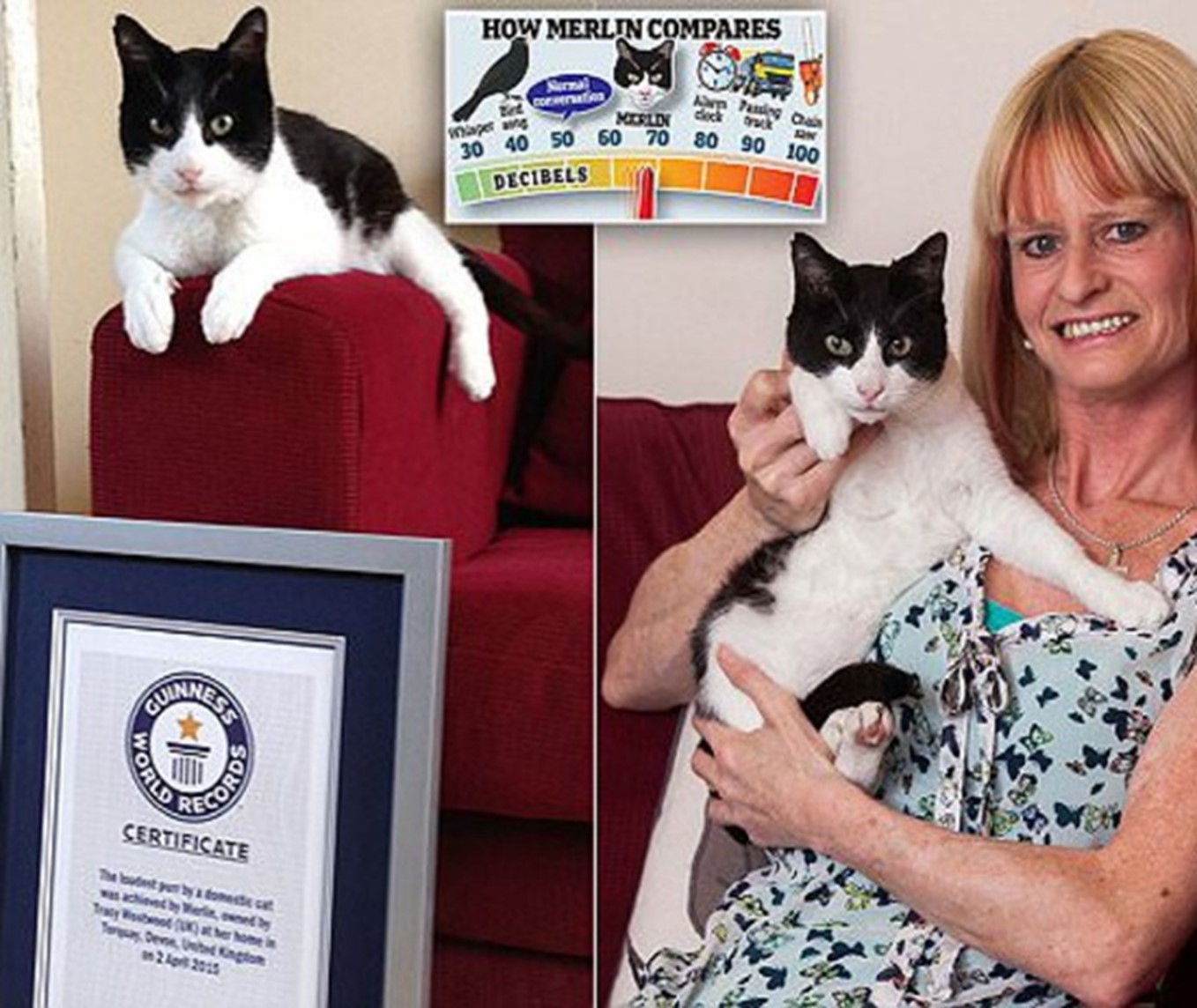 His owner, Tracy Westwood from Bournemouth in the UK, decided to measure his purr using a sound level meter. The result? An ear-splitting 67.8 decibels, which is as loud as a vacuum cleaner!
– Advertisement –
Longest Duration Balancing on Four Fingers
Wang Weibao from China set the Guinness World Record for the longest duration of balancing on four fingers. He achieved the feat in 19.23 seconds. People talk about Jackie Chan and Bruce Lee when they should actually be talking about the Chinese Martial Arts legend Wang Weibao. What he accomplished seems completely impossible to do.
– Advertisement –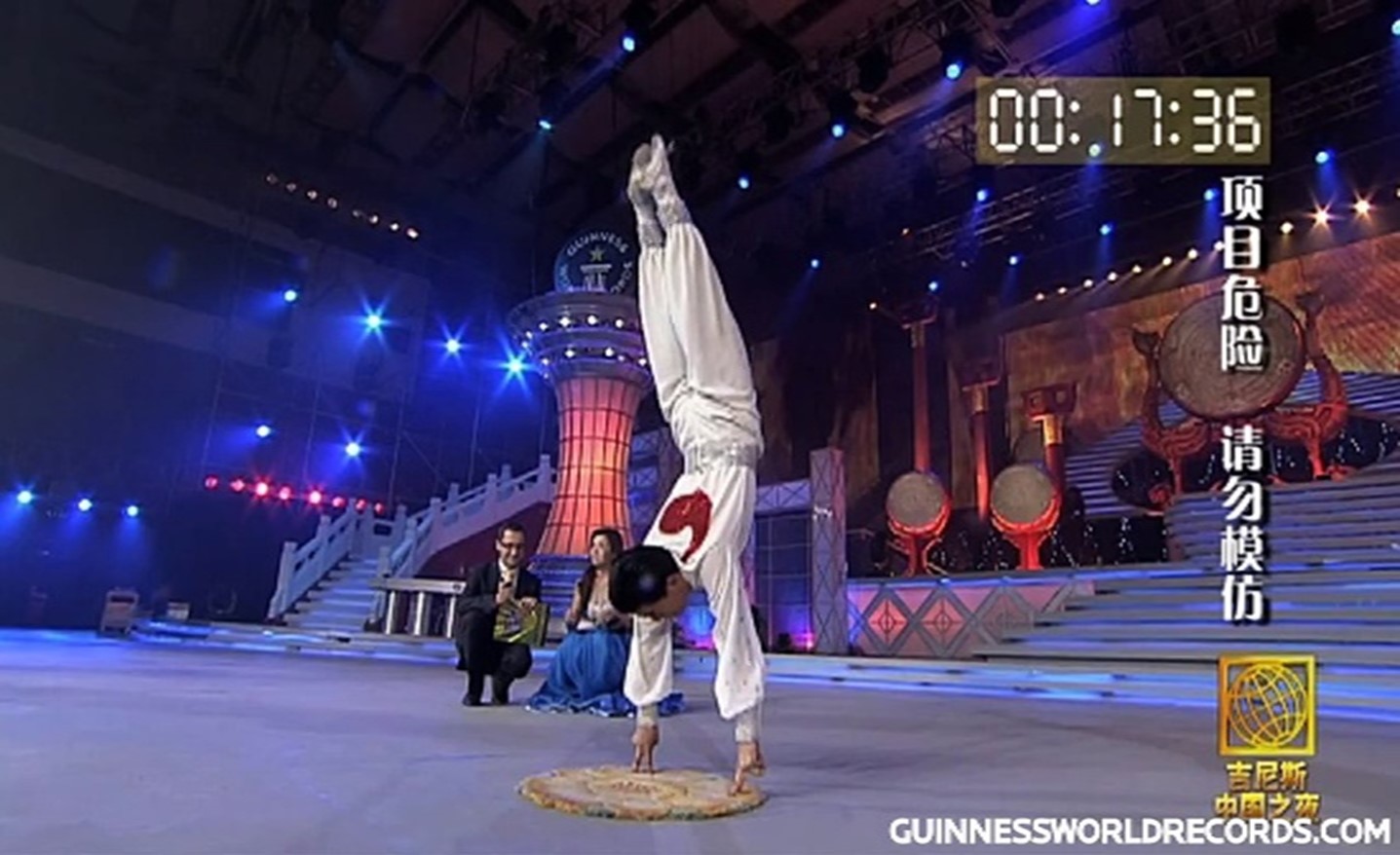 Sometimes you are just amazed to see the records people break, and this one was definitely one of them. This looks like something we can't even practice, let alone break a record. It just doesn't feel humanly possible to balance yourself on four fingers.
– Advertisement –
Highest Jump On A Pogo Stick
Biff Hutchinson from the United States set the Guinness World Record for the highest jump on a pogo stick. He achieved the feat by jumping 11 and a half feet in the air. Biff is a pro for pogo sticking and has been setting records for years.
– Advertisement –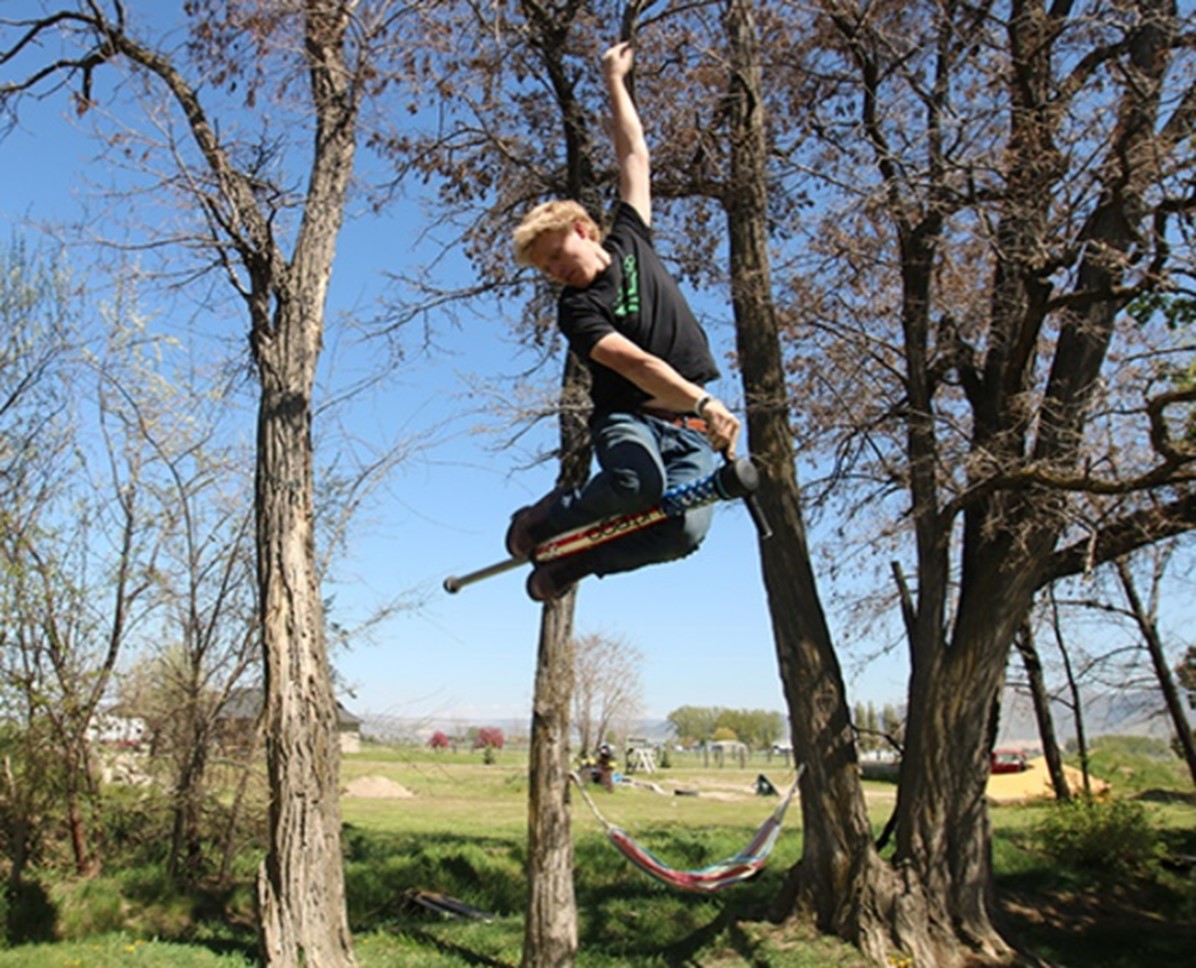 He is truly the king of pogo sticking; his latest record is just a testament to that. It definitely requires much hard work and skill to do what Biff Hutchinson does. Biff can also do a lot of amazing tricks while he is on his Pogo Stick.
– Advertisement –
Most Ice Cream Scoops Balanced On a Single Cone
Ice cream lover Dimitri Panciera from Italy set the record for most ice cream scoops balanced on a single cone. He successfully balanced 125 scoops of ice cream on top of one cone! This officially beats the previous record, which he also set.
– Advertisement –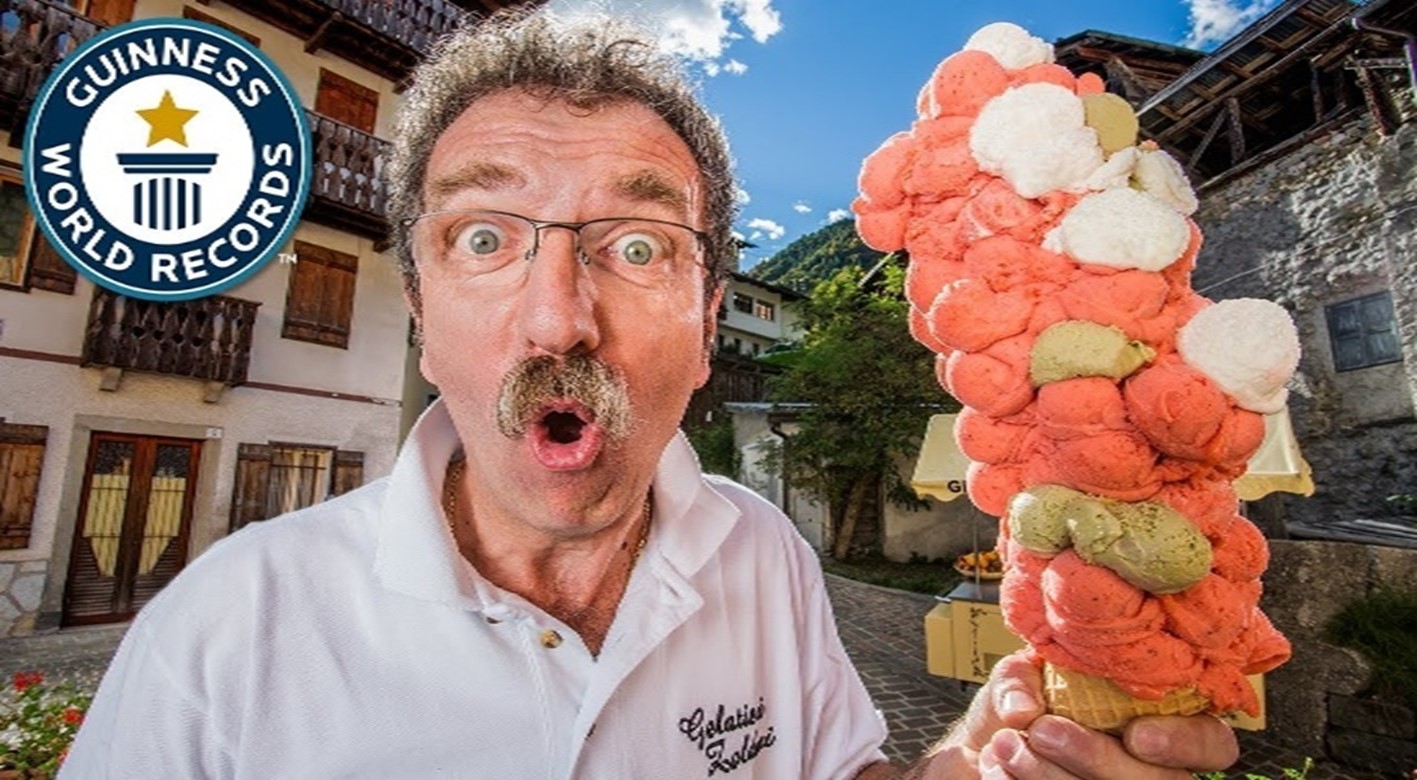 We can only wonder where we can get ice cream with 125 scoops. Some people may think it's too much, but it's just the right amount for us. We don't know Dimitri, but we are sure he makes these mega-scoop ice creams when he is at home for himself and his kids.
– Advertisement –
Longest Coin Spin
Keita Hashimoto from Japan holds the world record for the longest coin spin. He managed to keep a coin spinning on its side for 25.71 seconds! That's pretty impressive, considering most of us can't even get it to spin for more than a few seconds.
– Advertisement –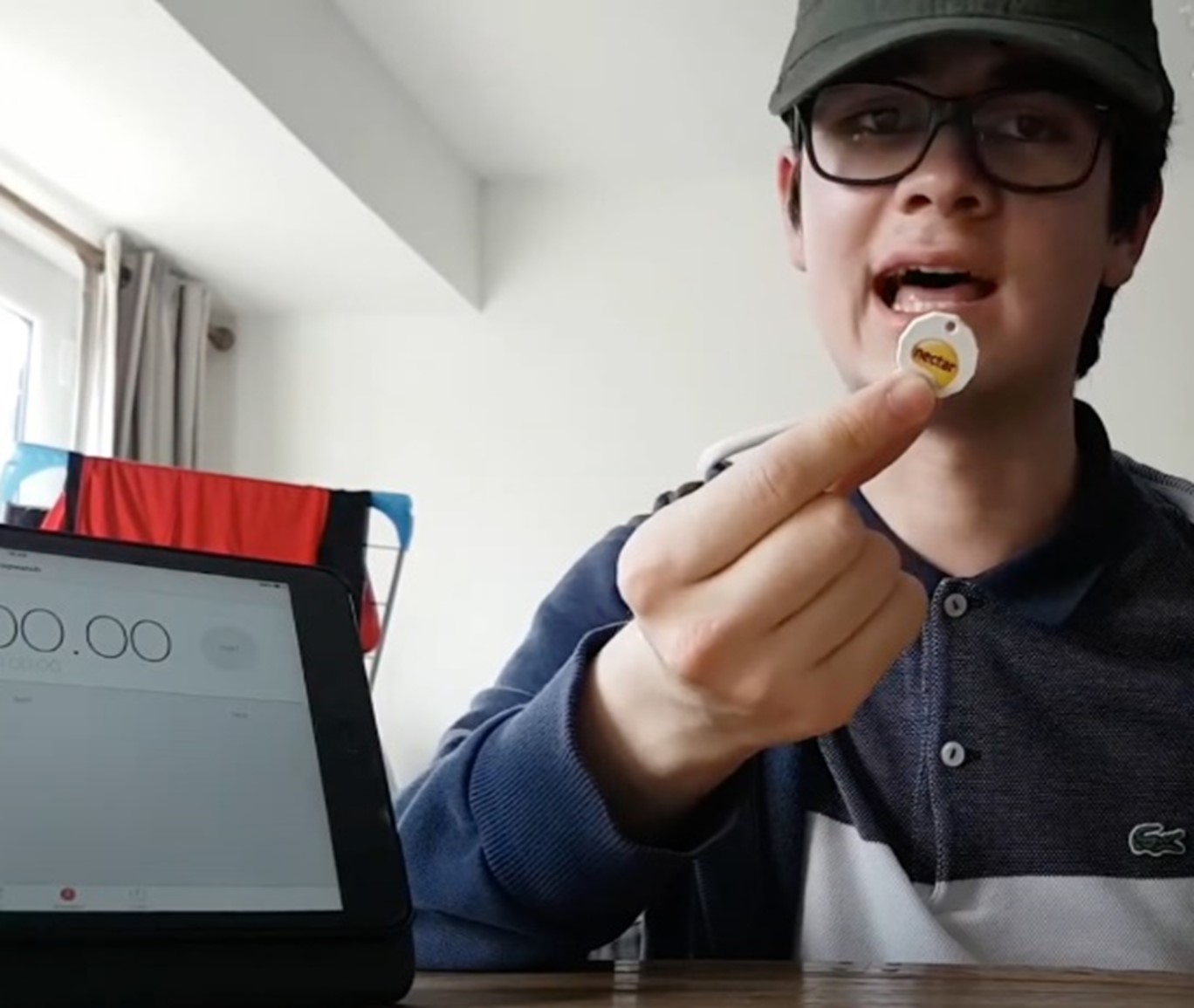 It might look like there is a luck factor involved in this, but this was no luck, Keita Hashimoto practiced tirelessly to set this record. Well, this is one world record we think we can try and break if we practiced for a few years, but we are sure till Hashimoto would have set a new and tougher record.
– Advertisement –
Loudest Snoring
Kåre Walkert from Sweden decided to put his partner's snoring to the test by recording it and submitting it to Guinness World Records. Unbelievably, his partner's snoring reached 93 decibels – that's as loud as a power drill! Imagine having to sleep next to a person who snored like that. But what better way to spend your time than by helping your partner break a world record.
– Advertisement –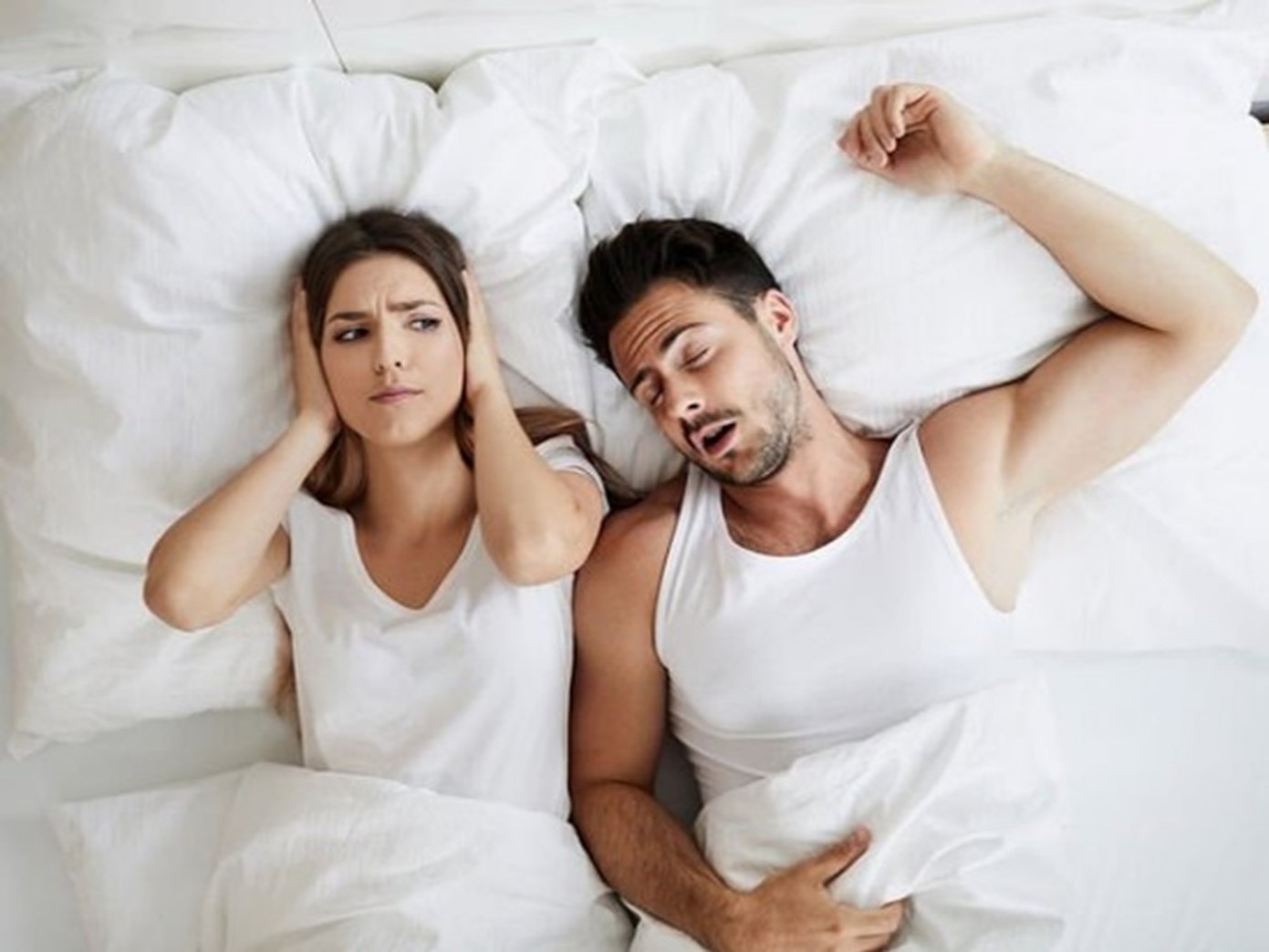 Her partner most probably has sleep apnea which is a condition that can cause loud snoring. However, it is a perfectly treatable condition, and he should definitely see a doctor about it.
– Advertisement –
Fastest Typing With the Nose
A guy from India recently set a new Guinness World Records title for the fastest typing with the nose. He typed a total of 46.30 seconds, correctly typing the given sentence: "The quick brown fox jumps over the lazy dog." This was a great display of speed and accuracy.
– Advertisement –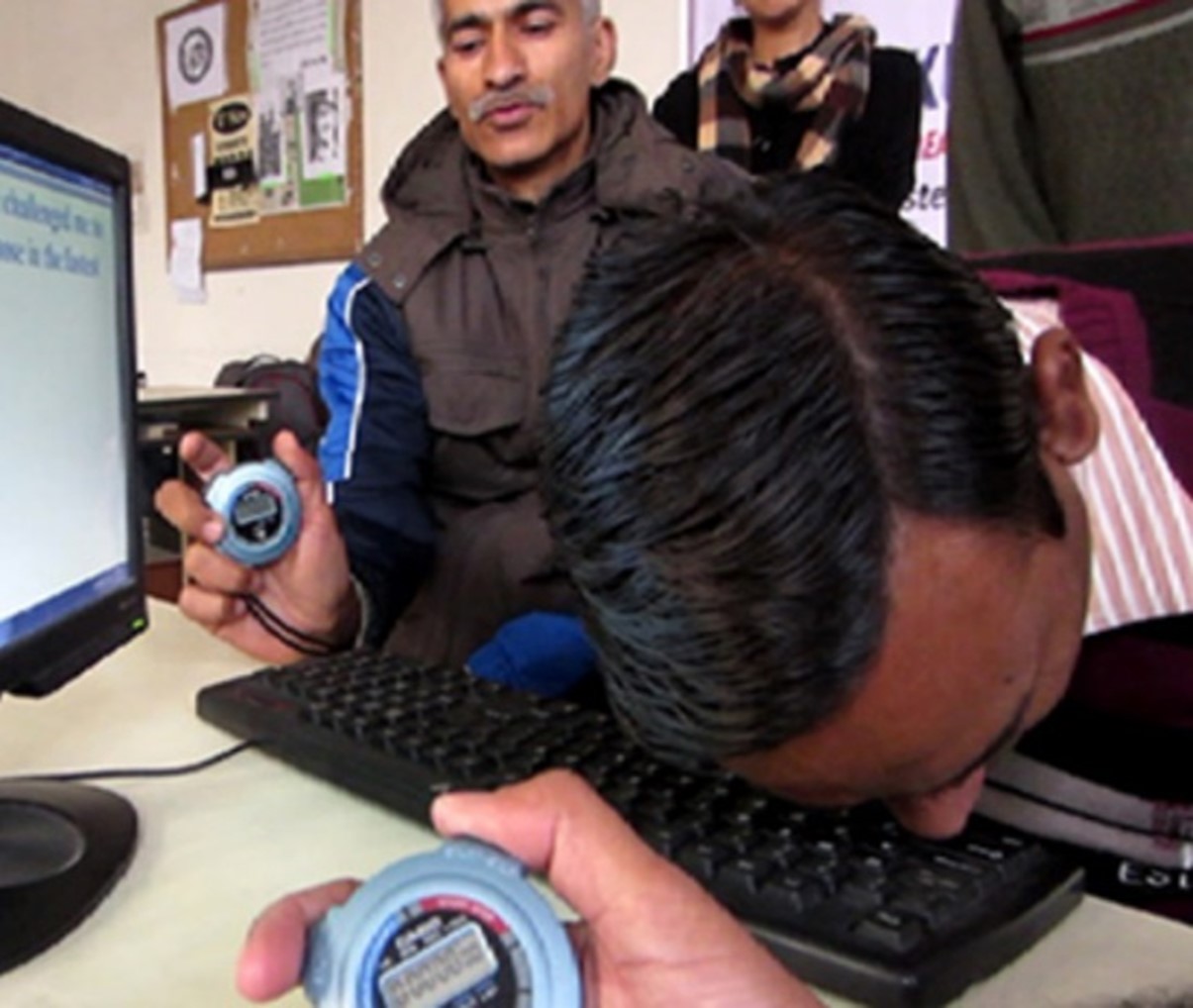 There is a category for the fastest typing with a nose, but we don't know if the Guinness World Records organization actually confirmed this record. There is a video on YouTube of this guy typing with his nose, and frankly, it seems rather funny, but it is undoubtedly world record-worthy.
– Advertisement –
Heaviest Person to Complete a Marathon
In 2013, Charles Bungert of the USA completed the LA Marathon in a time of 8:23:40, setting a new Guinness World Record for the Heaviest Person to Complete a Marathon. At the time of his record-breaking run, Bungert weighed in at 193.96 kg (428 lb.), making him nearly double the weight of the average marathon finisher.
– Advertisement –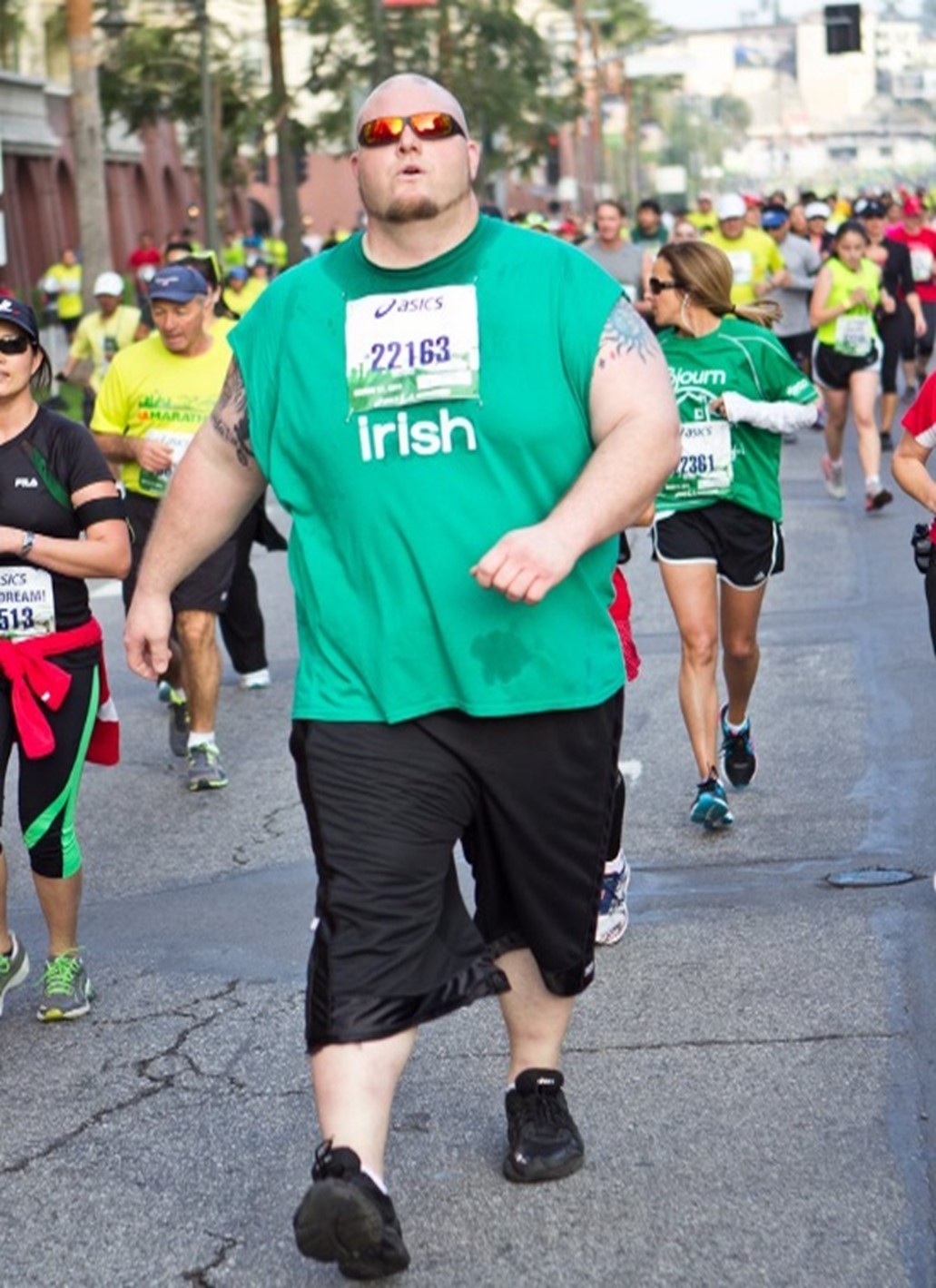 Despite his size, Bungert is an avid runner and has completed several marathons, half-marathons, and ultra-marathons. It has been said that Bungert is now trying to lose weight for health reasons, and we wish him the best of luck in his weight-loss journey.
– Advertisement –
Most Guinness World Records
Ashrita Furman is a record-breaking juggernaut, holding more Guinness World Records than any other person alive, with an incredible 600+ records to his name. Of those 600+ records, he currently holds more than 200, including the Most Guinness World Records record. Furman has set records in different categories, including balancing, eating, and jumping.
– Advertisement –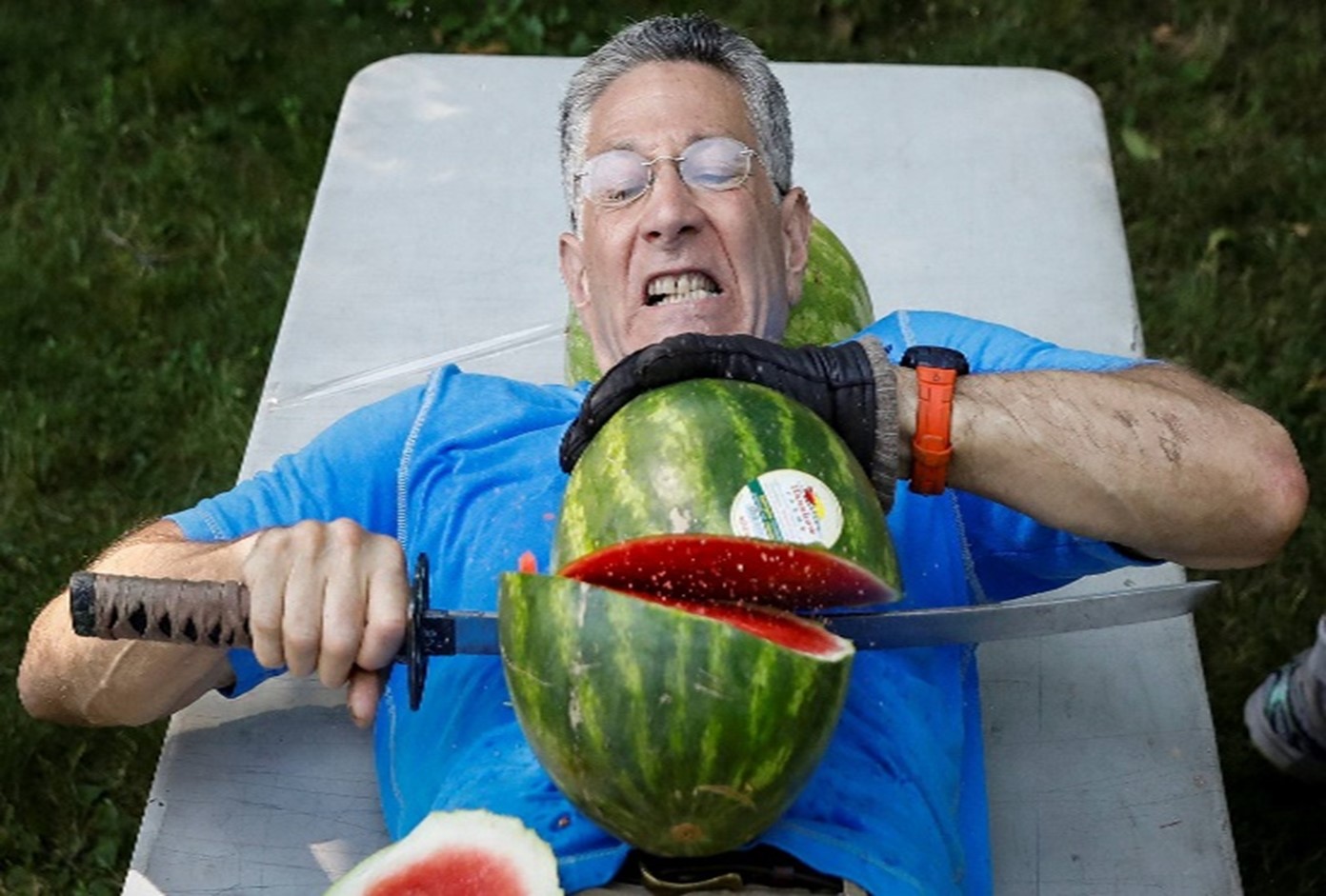 He broke his first record in 1979 when he did 27000 jumping jacks, and he hasn't stopped since. He also invents categories to create new records. And there haven't been many people who have challenged him in his invented categories. However, like all records, it's just a matter of time before someone breaks his records.
– Advertisement –
Fastest Time to Wrap a Person with Wrapping Paper
Did you know that there's a world record for the fastest time to wrap a person with wrapping paper? The record is held by Cory Cotton and Cody Jones, who managed to do it in one minute and 58.9 seconds! Once again, we are not sure who comes up with these categories, but this is one of the more weird and pointless world records out there.
– Advertisement –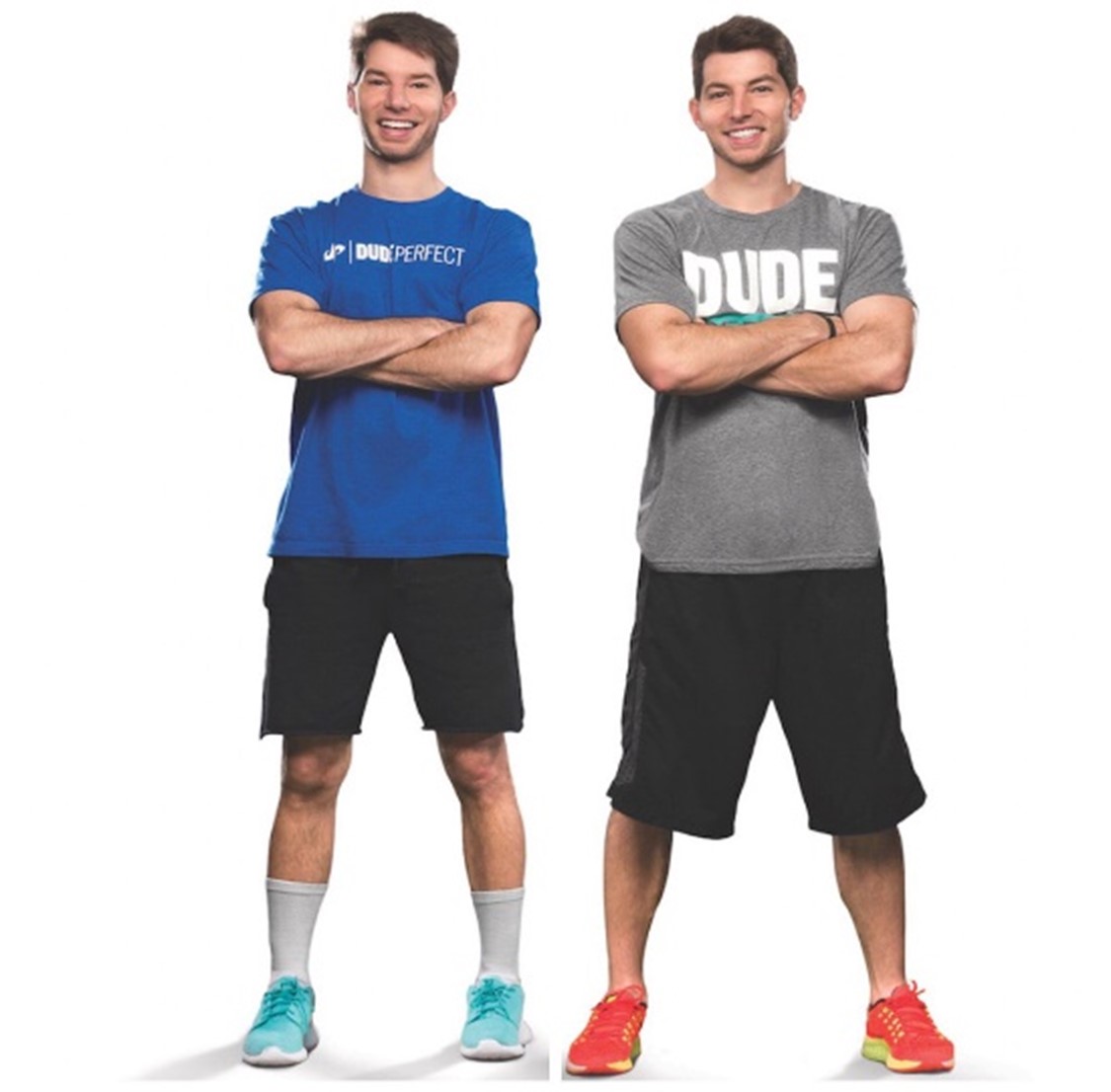 We wonder how many times they had to try before they finally got it right. And what kind of person actually wants to be wrapped in wrapping paper? Either way, we're impressed by their speed and precision!
– Advertisement –
World's Tallest LEGO Tower
Just looking at this Lego tower takes me back to my childhood. I'm not sure if I could create this now, let alone at the age of five or six. The world's tallest Lego tower was built in Hungary and is made of over 500,000 bricks! The mayor of Budapest, school children, and some Danish Constructions all joined forces to create this marvelous sight.
– Advertisement –
We just wonder what they would have done with it after the record was set. Building this was a great feat, but it would have been equally difficult to take this tower apart brick by brick.
– Advertisement –
Fastest Tortoise
Bertie the Tortoise holds the record for being the fastest tortoise in the world! He was clocked at an impressive 18 feet in just 19.59 seconds. The tortoise is definitely one of a kind, and his owner is clearly very proud of him. What's more amazing is that the previous record was broken in 1977, and since then, no other tortoise ever came close to breaking this record.
– Advertisement –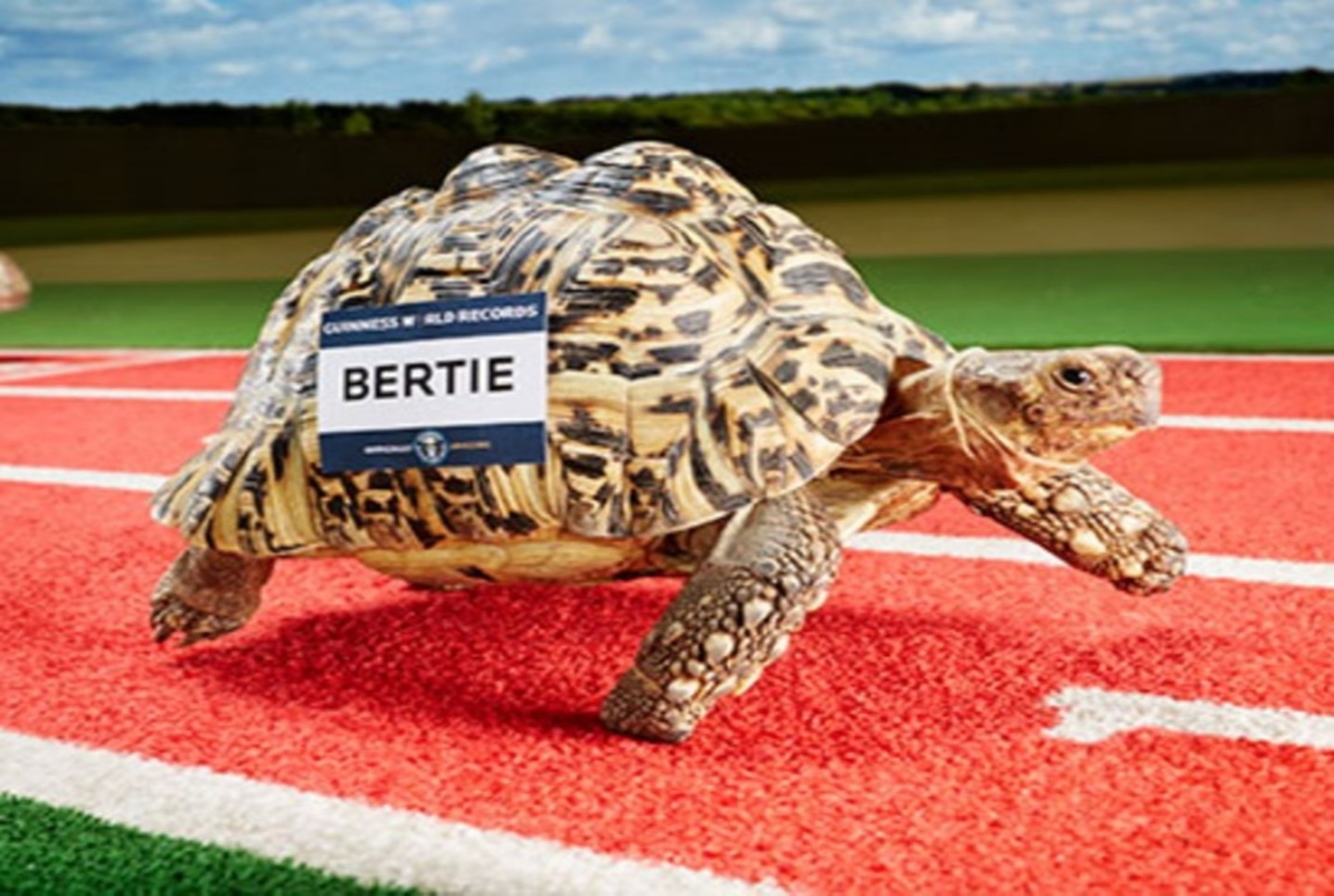 However, Bertie from Adventure Valley Park in the UK finally broke it with a good margin. And records are meant to be broken, so it is only a matter of time that a younger, more powerful tortoise breaks Bertie's record.
– Advertisement –
Most Walnuts Smashed With Nunchucks in One Minute
We wonder about the first person who thought it would be a good idea to break walnuts with nunchucks. Why not just use a regular walnut breaker? However, Mujtaba Hassan Mughal; a Martial Arts practitioner from Pakistan, has taken this a step further by breaking 118 walnuts in one minute using nunchuks.
– Advertisement –
An American held the previous record the name of Samuel Sprague. Samuel Sprague was able to smash 62 walnuts in one minute. Mujtaba almost doubled the number of walnuts smashed in the previous record, which is pretty impressive.
– Advertisement –
Most Riders On a Surfboard
In 2015, 66 surfers rode a 42-foot-long surfboard for 12 seconds at Huntington Beach., California. The feat was accomplished by members of the WSA (World Surf League), who are also the current holders of the record for the largest surfing lesson ever given. They broke a ten-year-old record held by an Australian team who could have 47 surfers on a surfboard in 2005.
– Advertisement –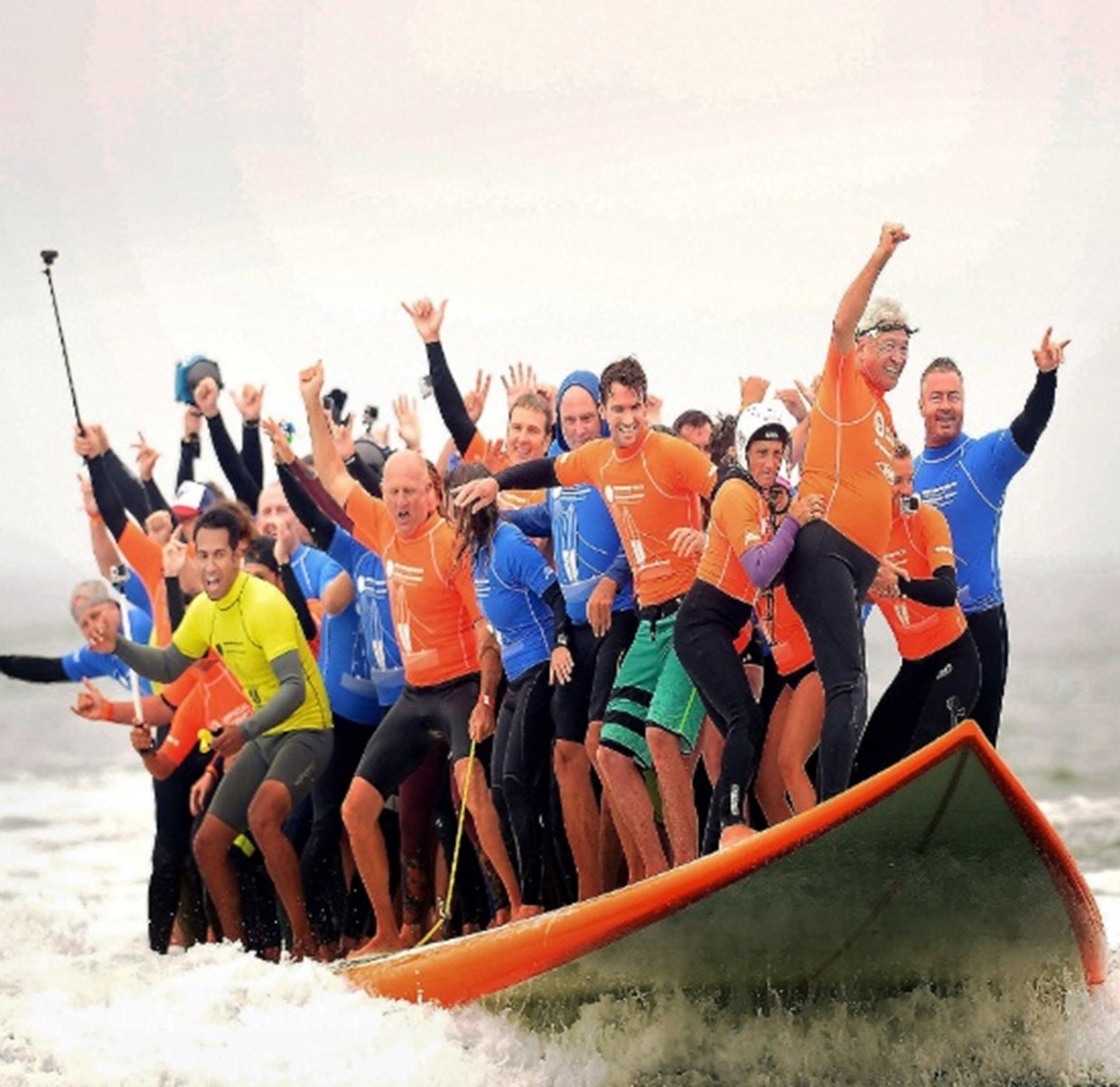 This seems like a fun record we would have wanted to be a part of. You can see the excitement on their faces. They weren't doing it to break the record; they were doing it to have fun.
– Advertisement –
Longest Passing of Gas
This is just one of the more disgusting categories in the Guinness World Records book. Who would ever want to make a world record as embarrassing as this? Where people normally excuse themselves in such situations, this Londoner by the name of Bernard Clemens set the world record for the longest fart on the planet.
– Advertisement –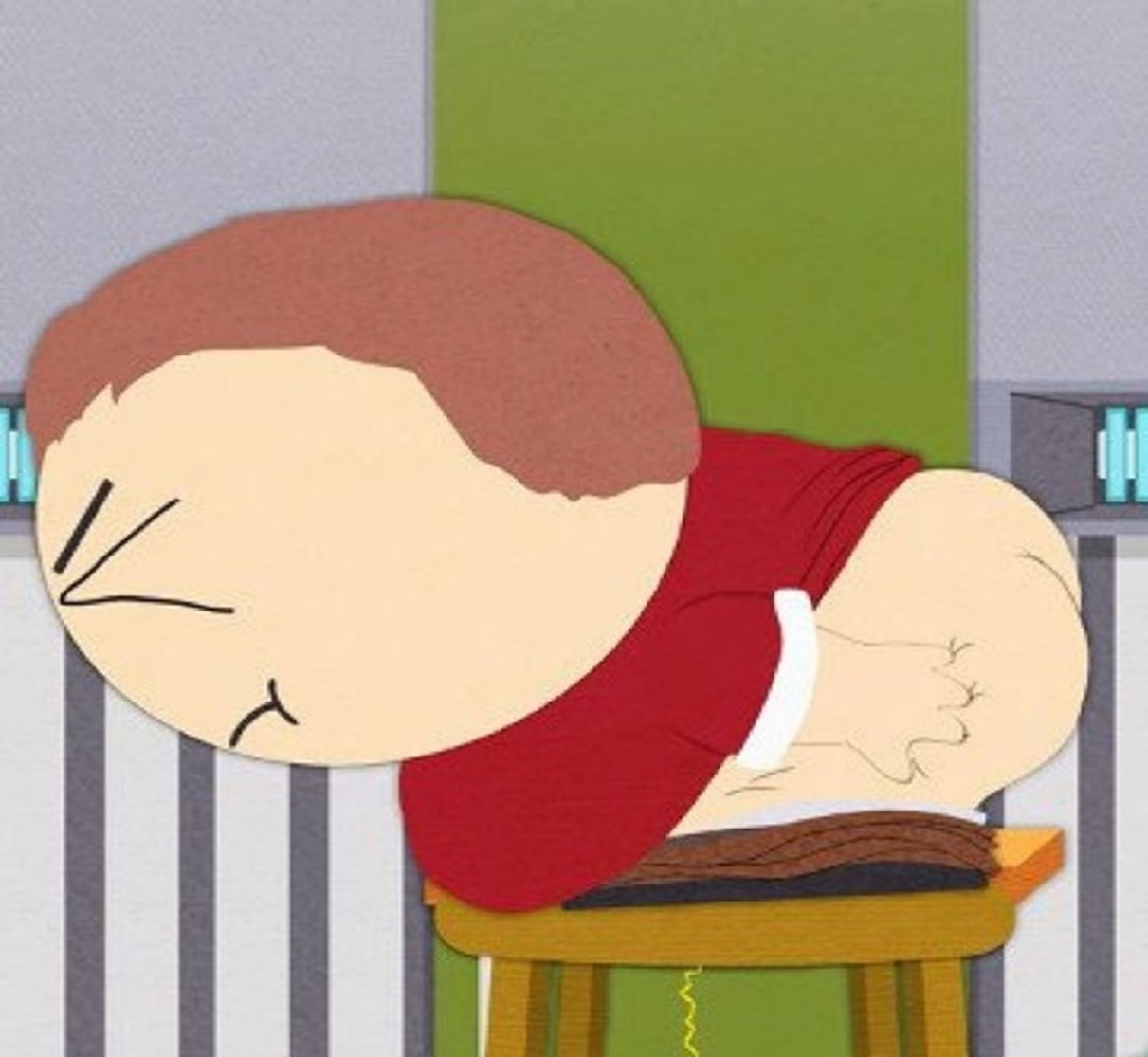 He managed to do it for 2 minutes and 42 seconds, which is pretty impressive. However, we feel sorry for the official who had to be there to measure the time for this. We hope they had the right equipment to cover their noses.
– Advertisement –