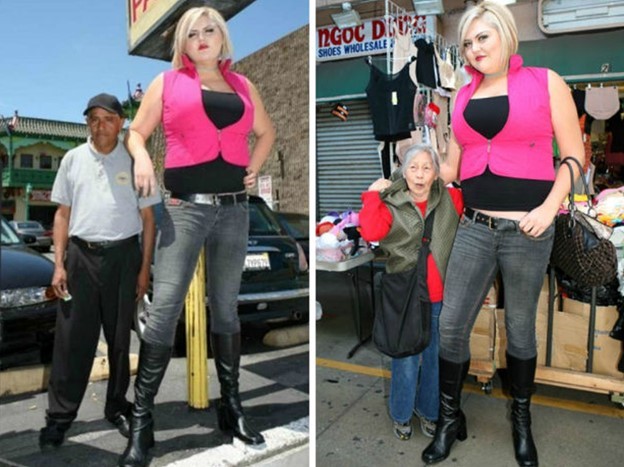 For the most part, Hollywood we all know demands talent and creativity. But is talent enough? It's actually impressive how some of the actresses can command a scene with their statuesque height. It's hard not to notice them on screen. The thing is, these ladies don't require high heels or blocks to stand on in order to steal the show. But while height is considered an asset, some of the stars don't want to be this way. They consider it troublesome. They are at times told to remove their heels so that their co-actors don't look shorter. So, standing tall isn't always easy, especially for the ladies. It can be frustrating if you're taller than the guy you are with.
Lindsay Kay Hayward
Lindsay, who popularly goes by the nickname Isis stands at 6-foot-8 (2.05m) in height. For the record, she is certified as the Guinness World record holder for being the tallest actress in a leading role. That's impressive, considering she stood at 6-foot-9 before but lost ¾ inches in her wrestling days.
– Advertisement –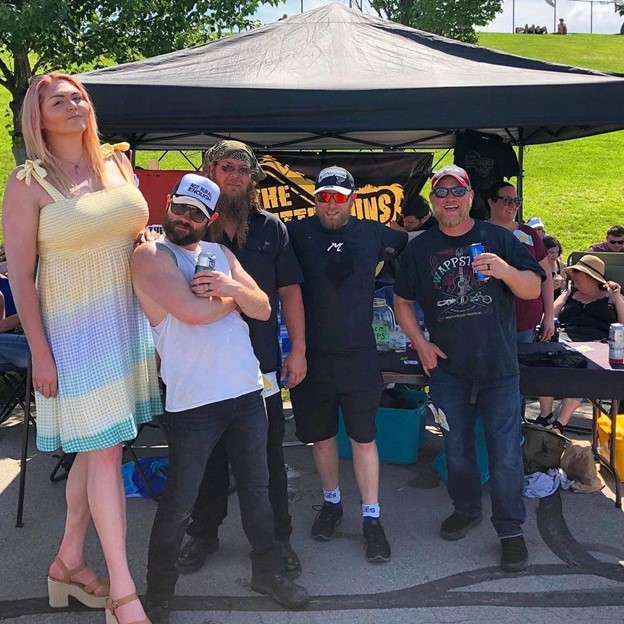 She gets her height from her father who according to sources she hasn't interacted with since she was 11 years old. A five-part series which will premiere in July will tell us about her efforts to locate her father, and also about how hard it is to go about some mundane tasks like getting into the airplane. Due to her extreme height, she has to carry her suitcase over her shoulder to avoid crouching.
– Advertisement –
Kim Blacklock
She is 6-foot-5 (1.95m). A superhero indeed. She has been measured by the Guinness Book of World Records and declared the 10th tallest woman in the world. She was even crowned Miss tall NYC 2017, by the Tall club of New York city and it looks like she doesn't have many challengers to the throne.
– Advertisement –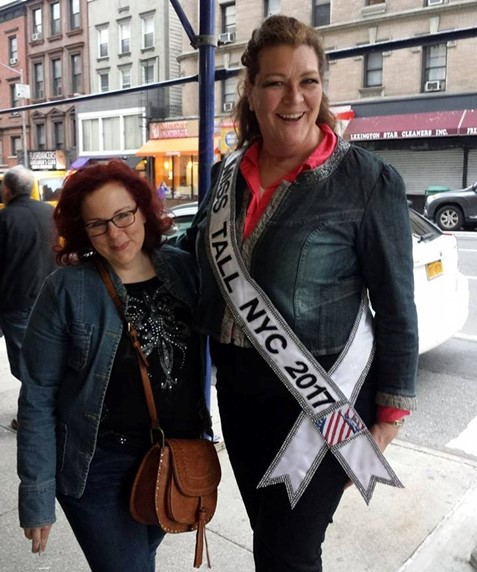 Kim occasionally jokes about her endless height saying something like, "I come from centuries of people having sex who weren't supposed to." She adds that growing up, she always knew she'd tower above her peers. Having a 6 '6 father, this tallness is of course a family thing.
– Advertisement –
Judy Gold
Popularly known for her stature, Judy Gold recently towers at 6-foot-3 (1.91m) and the good thing is that her height is proportionate. In her "Yes, I Can Say That" book, she explains how at 13 years of age, she was already six feet tall. Now that's some serious height for a young girl, an eighth grader for that matter.
– Advertisement –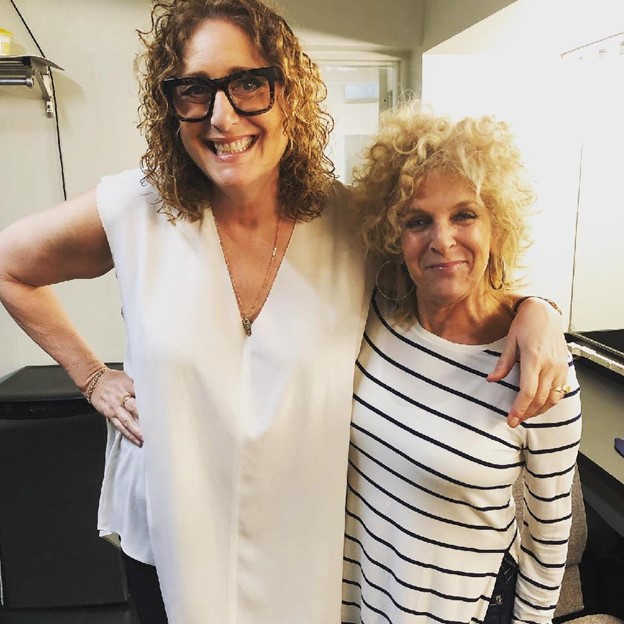 She writes, "I was taller than the rabbi presiding over my bat mitzvah." In her autobiography, she further describes her childhood self as an excellent student only that she had trouble fitting in because she stood taller than her peers and even their parents at times. Despite all that, the actress learned to embrace her body image.
– Advertisement –
Dorothy Marie Jones
Better known as Dot-Marie, this American actress and retired athlete towers at 6-foot-3 (1.91m) with a dress size 4(US). Her acting talent manifested at a bodybuilding competition. Shirley Eson of American Gladiators fame discovered this and urged her to audition for the Gladiators-like Knights and Warriors. She got the role of a female warrior, of course, being a member of the tallest club, she certainly is a natural warrior.
– Advertisement –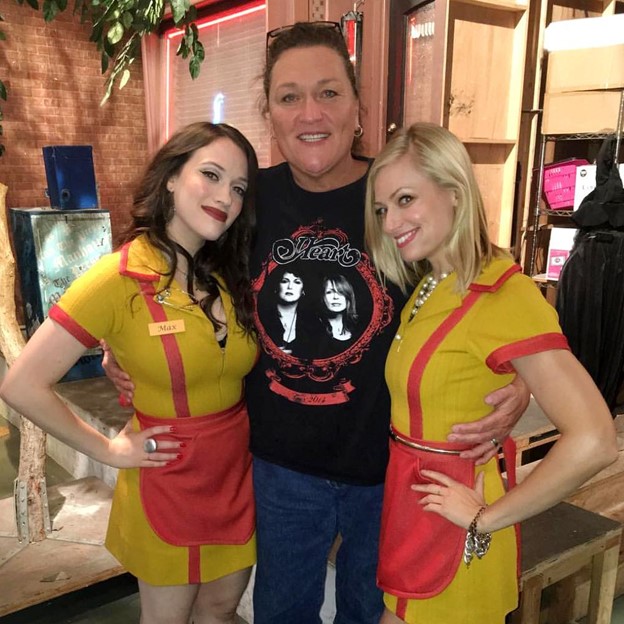 At a fairly young age, Dorothy experienced a sudden acceleration of growth. In just nine months, she added about 7 inches. Now that's quite a growth spurt. And due to a weakened back, she had to lift weights to strengthen it. What's more, it's said the actress was 6-foot-4, (1.93m) before and having suffered 11 knee injuries in her wrestling career, she lost a few inches.
– Advertisement –
Gwendoline Christie
Gwendoline Christie currently stands at 6-foot-3 (1.91m) in height. For the GMT fans, this is the famous Brienne of Tarth, everyone's favorite star. Her height is expertly used in the roles she plays, e.g the commander. In this particular series, she undoubtedly proved that she's not just a tall funny girl. Her face was perhaps effeminate for a commander, but make-up does magic.
– Advertisement –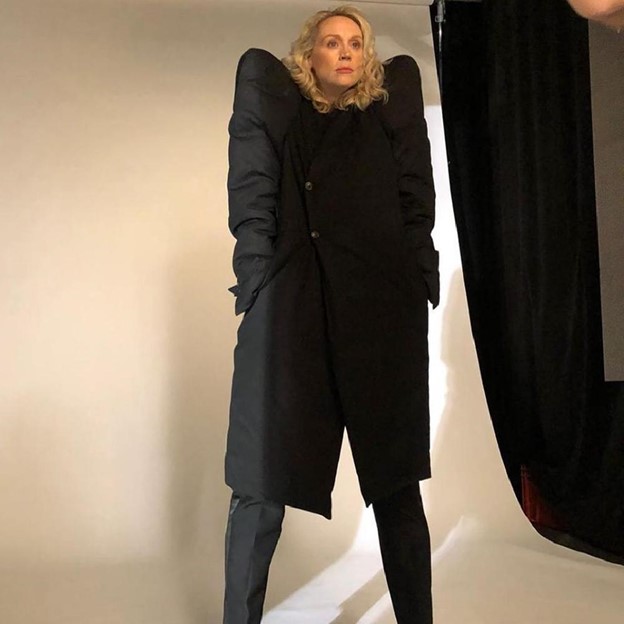 Even so, before owning her height and seeing it as a blessing, Gwendoline received her share of critics. She was bullied and targeted at an early age due to her natural vertical development. She recalls her drama teacher telling her, " Life must be hard for you, because people will always think you're tall before they think you're beautiful". At 14, doctors even told her she might grow beyond six feet, and recommended surgery to slash three inches off her legs. Now that's quite harsh.
– Advertisement –
Elizabeth Debicki
At 6-foot-3 (1.9m), Elizabeth Debicki was without doubt blessed with endless limbs She explains how her partners in various love scenes always have to stand on boxes while on the act. In one particular bedroom scene in the Night Manager, Debicki jokes about how her co-actor Hugh Laurie, who's also very tall, had to use a cushion under the covers so that he'd appear taller while they sat.
– Advertisement –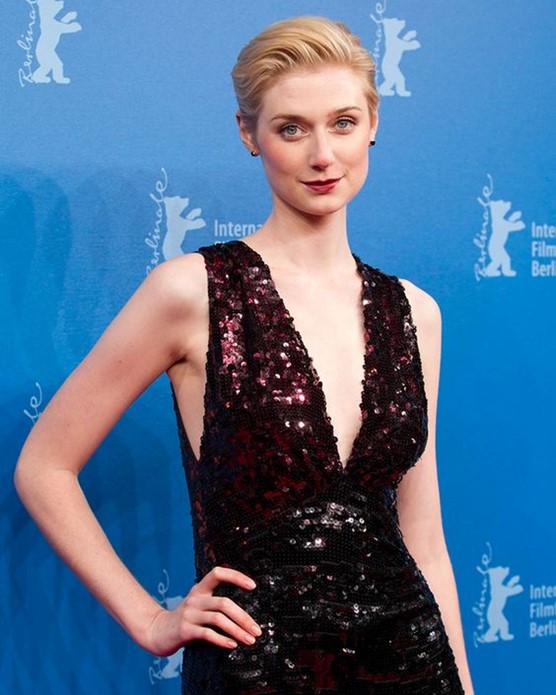 Though she remembers doing the hip slouch thing in her childhood, she embraced her height. She says she grew up in a tall house, so while she outshines the average height of a woman, she was comfortable with it. She's even dated shorter men, without a problem. All she wants is a real person, it's what we all want.
– Advertisement –
Ireland Baldwin
Currently at 6-foot-2 (1.88m), Ireland Baldwin shows no signs of shrinking anytime soon. She's even taller than her Dad, Alec Baldwin. She openly talks about it in her Dad's "One Night Only" Roast saying, "Speaking of pig, some of you may remember me as that thoughtless little pig you read about. That was a decade ago and my dad and I are in a much better place now, he would never say something like that because I'm six-two and I would kick his ass."
– Advertisement –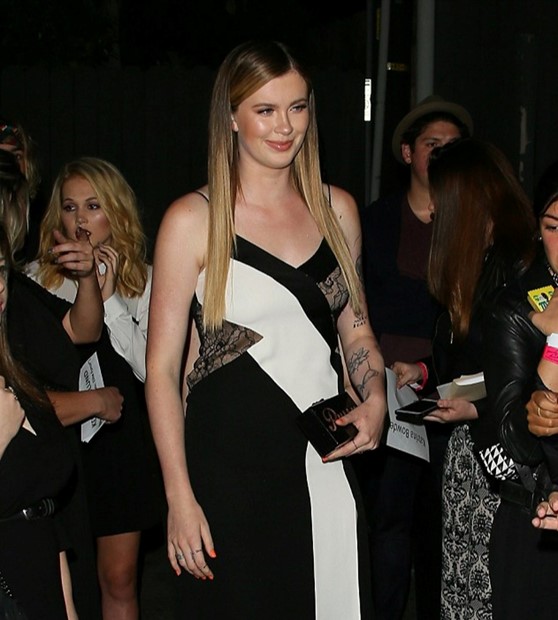 It appears this tallness thing is rooted in her lineage,and she probably inherited her deeply buried height from her father. Her uncles, Daniel Baldwin and William Baldwin were measured to be over 6 feet tall. It is true that genes work in very mysterious ways. Hailey Bieber, her cousin, who also stands tall at 5-feet-6 inches describes her as her "basketball boyfriend".
– Advertisement –
Suzie Plakson
Suzie Plakson has graced both the small and big screens. Best known for her role in "Star Trek", and the recurrent appearance in "Everybody Loves Raymond", "Disclosure", "How I Met Your Mother" and "Red Eye", the star towers at 6-foot-1 (1.85m). Her height is a common topic of interest in various conventions. That's unsurprising of course. In Starlog, she quotes, "I'm six foot-one-and-a-half".
– Advertisement –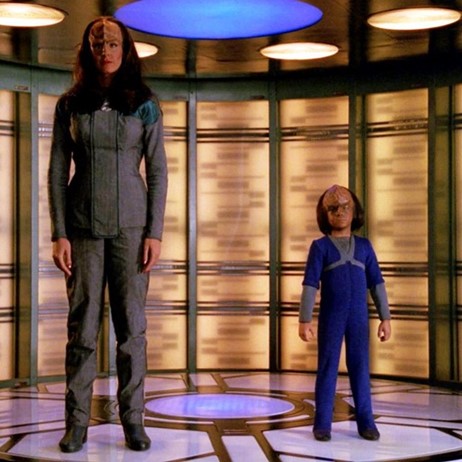 In other sites, she's listed as 6-foot-2. She has probably shrunk some over the years, but the fact is, she's an imposing figure. With her slim body, a statuesque model-like figure, she looks younger than her 61 years of age. It's because she does an excellent job at maintaining her physique. A slim waistline is apparently more important than anything else, when it comes to the celebrity world.
– Advertisement –
Janet McTeer
Ozark fans best know her as the no-nonsense attorney for the Navarro cartel. And one thing they're keen to know is her real height. Well, she presently measures 6-foot-1 (1.85m). Of course it's evident on screen, you can't help it but craze about her physic. We even vote about it. That's just how obsessed we get when it comes to celebrities' physical structures.
– Advertisement –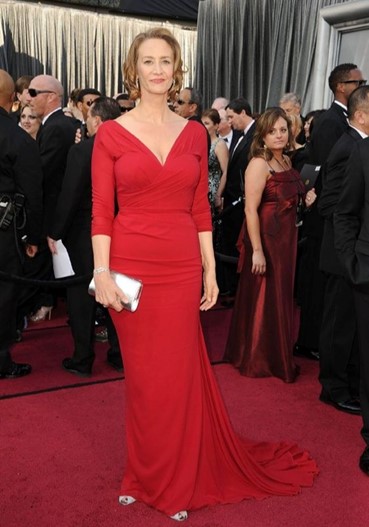 It appears the Oscar nominated actress is comfortable about her towering figure. She remarks about her height and how it has seen her tower above her co-stars. She once commented, "I've been tall all my life. But I think it probably helps from the perspective of writers, because if you're tall and you have a voice like an old transvestite then you automatically have presence."
– Advertisement –
Brigitte Nielson
Before focusing on acting, Brigitte Nelson started as a model. She had it all. The modeling height and the beauty. So it wasn't that difficult for her to attain success in the field. At 57 years old, she currently stands at 6-foot-1 (1.85m), way above her 39 year old fifth husband, Mattia Dessi. He must be really secure in himself.
– Advertisement –
Apart from her evident high height, we probably know her as the actress who gave birth at the age of 54. Well, she seems to be content now. She remarks, "I was always like: I want to do it until there are no more embryos left, somebody has to win the lottery."
– Advertisement –
Miranda Hart
Miranda Hart, the Sitcom star is presently 6-foot-1 (1.85m). The actress explains how she felt insecure about her height for years, especially in her teens. She felt like "fish out of water". But growing up she's only learned to love herself. According to her, being able to reach a high shelf, and seeing a crowd is a plus.
– Advertisement –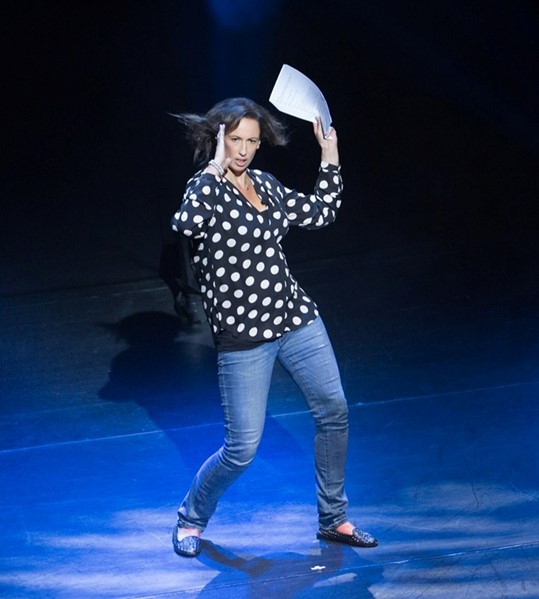 In an interview with the Daily mirror she says, "Being taller and bigger than most actresses, I knew I was never going to play the girlfriend or the daughter, so I wrote my own show." Recently, she has been showing off her more slimline figure after progressively losing weight for a two year period. That's quite an achievement and it looks like she's happier now.
– Advertisement –
Jennie Finch
Jennie Finch is an actress who has featured in movies like "The Parkers" and "On Deck Good Luck". Standing at 6-foot-1 (1.85m), the star is popularly known as the olympic medal-winning softball player and the author of "Throw Like a Girl". In her book, she writes about her struggles with her body image as a young girl.
– Advertisement –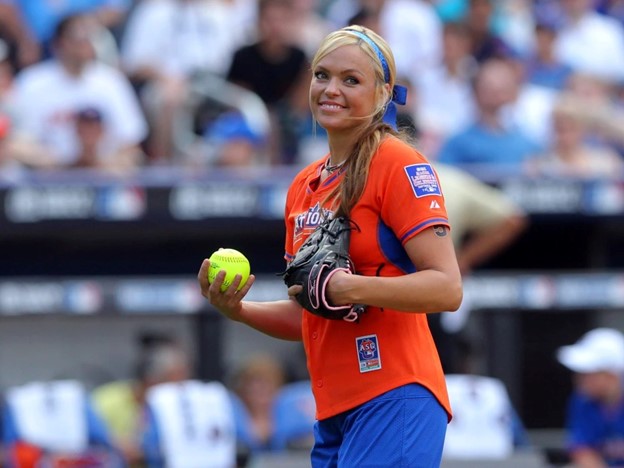 She was bigger, with broader shoulders than everyone else in her class. And in high school, only two boys were above her in height. She recalls even not finding flat enough footwear. Thinking about it, that's too much to battle for a teenage girl. Luckily, the golden-haired Finch embraced her identity through sports, it's where she started fitting in. She learned body control to prevent herself from getting injured.
– Advertisement –
Camilla Cleese
Towering at 6-foot-1 (1.85m), it seems like Camilla Cleese got her father's height. The actress and writer is the daughter of the tall Monty Python actor, John Cleese who stands at (6-foot-4, 1.96m). He's no stranger in the television world. Although she may have gotten her genes for tallness from her Dad, they seem to have had a difficult relationship.
– Advertisement –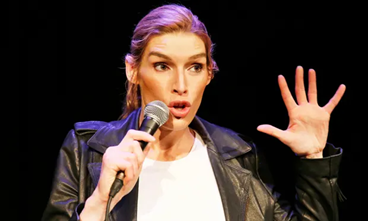 In an instance, she comments on how her father instilled discipline back then. She says "If I was misbehaving in public, the way he'd get me to behave was to act like a gorilla-literally get on all fours. I'd get so embarrassed I'd immediately shut up." It's easy to understand why she blames her offensive behavior and other influences on him.
– Advertisement –
Kim Wayans
The actress and comedian popularly known for her recurring role in Fox's comedy show and in the "In Living Color" is currently 6-foot (1.83m). The other movies she appeared in are "Reckless", "I'm Gonna Get You Sucka", "In The House" and "A Different World". The knack of entertainment runs deep in the Wayan family, and height is just another added advantage.
– Advertisement –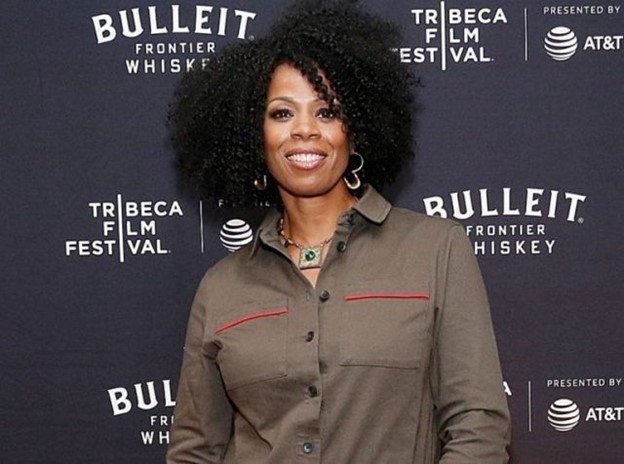 All her brothers stand at 6 feet and Keenen Ivory Wayans could be the tallest in the family with a height of 6-feet-3. Being only an inch or two shorter than her brother, Kim is certainly no stranger to great heights. This physical appearance highly likely plays a key role in her acting and comedy.
– Advertisement –