Between all the '80s nostalgia, humor, and fast-paced action, Stranger Things has channeled the supernatural in a way that has effectively captivated the minds of audience members across the globe.
As a result, it has grown into one of the most popular Netflix shows in the streaming platform's history. From the disappearance of Will Byers to the psychokinetic abilities of a mysterious young girl nicknamed Eleven, Stranger Things has gone from strength to strength, redefining the science fiction genre in the 21st century. But what you may not have realized, however, is that no matter how out of this world Stranger Things may seem to get, this Netflix hit series has actually drawn inspiration from an array of eerie events that unfolded in the real world. Let's take a look at some of these mysterious and oftentimes unexplainable events that would be sure to give Stranger Things a run for its money!
The Montauk Project
Remember how Eleven was held in captivity and experimented on by a wacky team of government scientists? Well, many believe that this really happened during a covert US government operation known as the Montauk Project.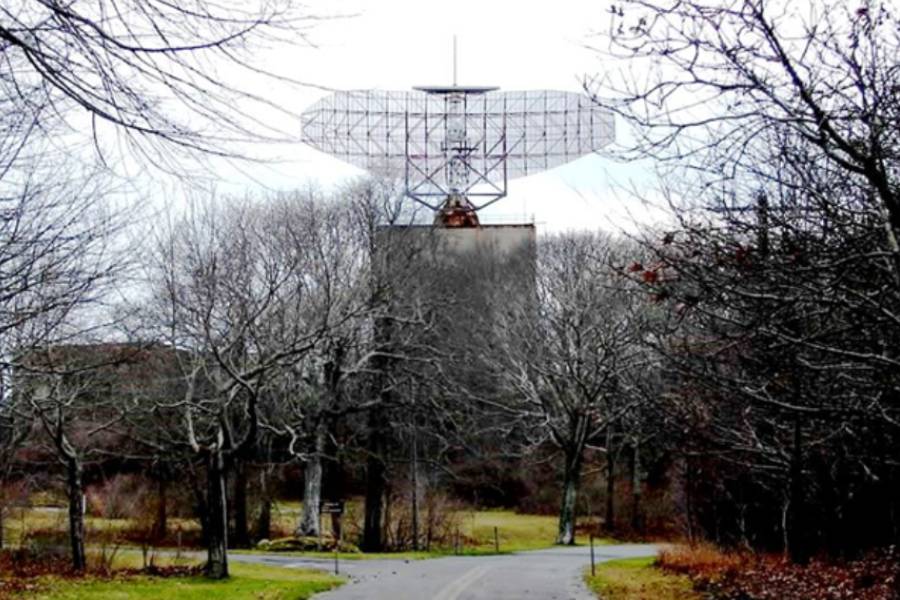 This project is believed to have been carried out at Camp Hero, a former air force station that now serves as part of a state park. Yet bizarrely, some sections of the old base remain sealed off from the public and heavily guarded. What could the government possibly be hiding?
The Sinister Project
While little information is available on what actually went on in the Montauk Project, one man claims to have the answer.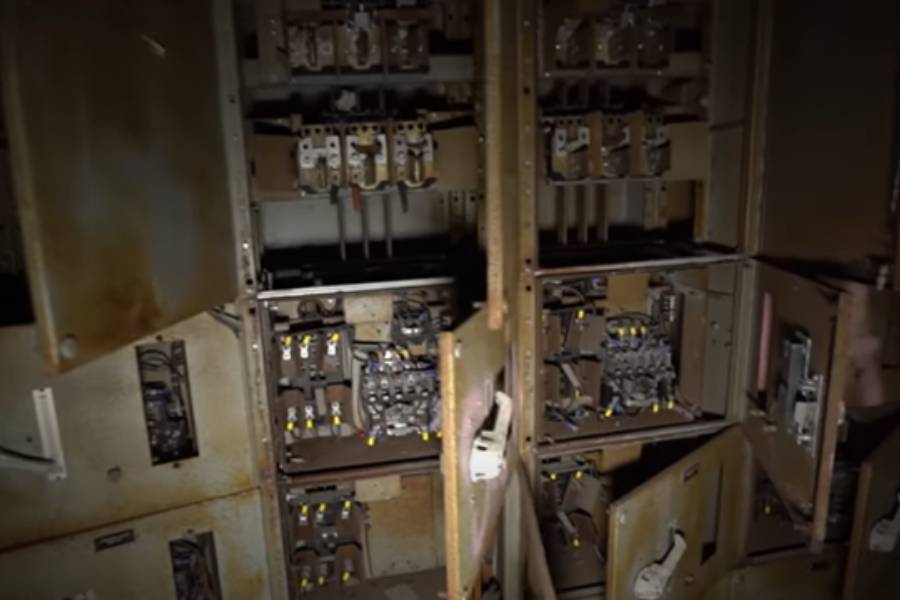 Preston Nichols, a man hailing from Long Island, New York, claimed to work as an electrical engineer on this project. "I found myself on this screwball project which became known as the Montauk Project", he stated. According to Nichols, the government was looking at ways to synchronize one's mind with computer systems. As a result, "you could fly a fighter plane by pure thought." Predictably, these experiments started to have severe consequences.
The Hunger For Power Increases
Nichols explained that as the project continued, the experiments became increasingly more daring.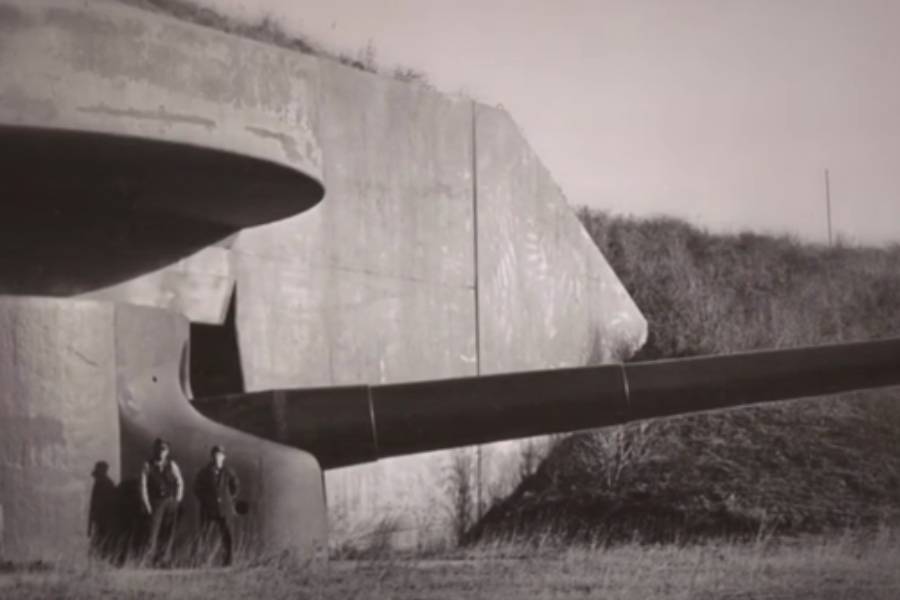 According to Nichols, the project soon became about developing a mind control device. "They wanted to flip a switch and have everyone respond to a computer programme." While no universal signal was discovered, various individuals were targeted successfully. But even more chilling was Nichols' description of the Montauk Chair, a device that he himself operated with a test subject named Duncan Cameron. Apparently, this chair took mind-reading to a whole new level.
The Upside Down
Just as Will was trapped in another dimension in Stranger Things, so too did the Montauk Project make it possible to journey to other dimensions, at least according to Nicholas.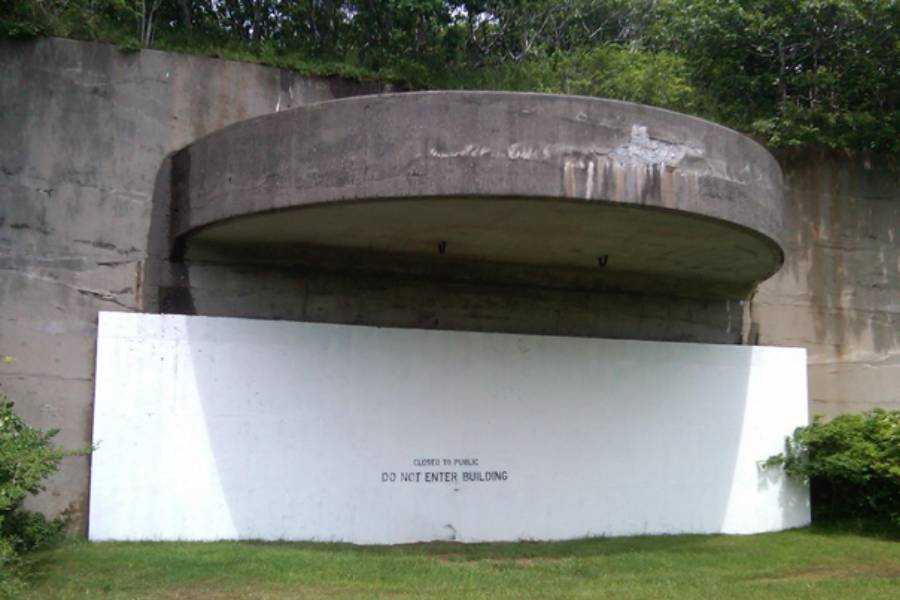 In addition to enabling Duncan Cameron to view other dimensions, the Montauk Chair gave him the ability to transport into other people's consciousness, enabling him to see, hear, and feel whatever they did. But in recent times, numerous people have come forward to speak of the horrors that they were put through due to this controversial operation.
Coming Forward
Stewart Swerdlow, a 50-year-old living in Michigan, claimed to be one of the "Montauk Boys" who were abducted and used in mind-control tests.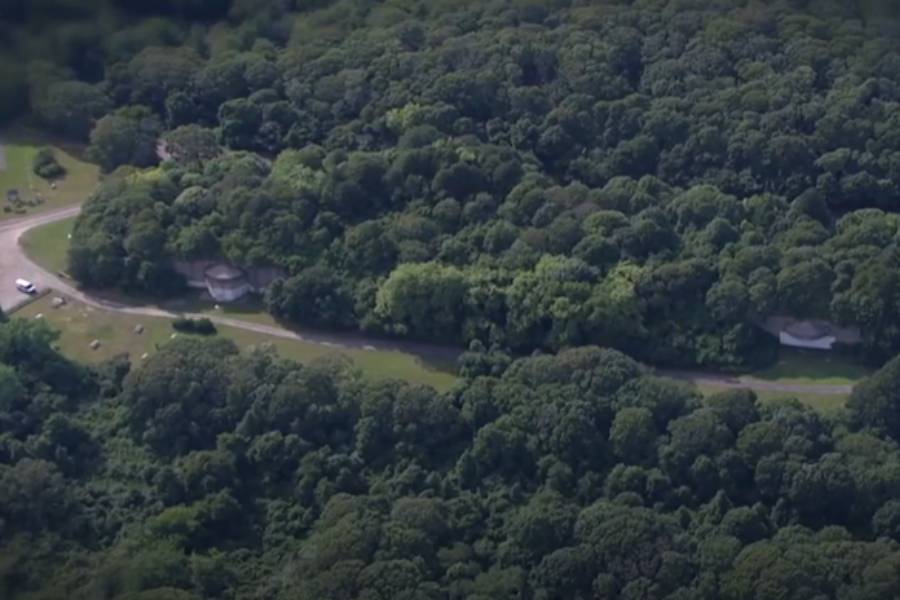 According to Stewart, the program's staff would target orphans, runaways, and children of drug addicts. From beatings to drug use and even sexual abuse, Stewart claimed that they would use any method at their disposal to damage the kids' minds and get them to surrender themselves. While there is no physical evidence that such acts ever took place, the townspeople of Montauk have witnessed several peculiar events that have kept this legend very much alive. In fact, President of the local Chamber of Commerce Paul Monte recalled seeing a UFO fly over the Camp David sky many moons ago.
Project MKUltra
While most details from the Montauk Project are word of mouth, here is a top-secret government project that has been proven to exist by declassified CIA documents.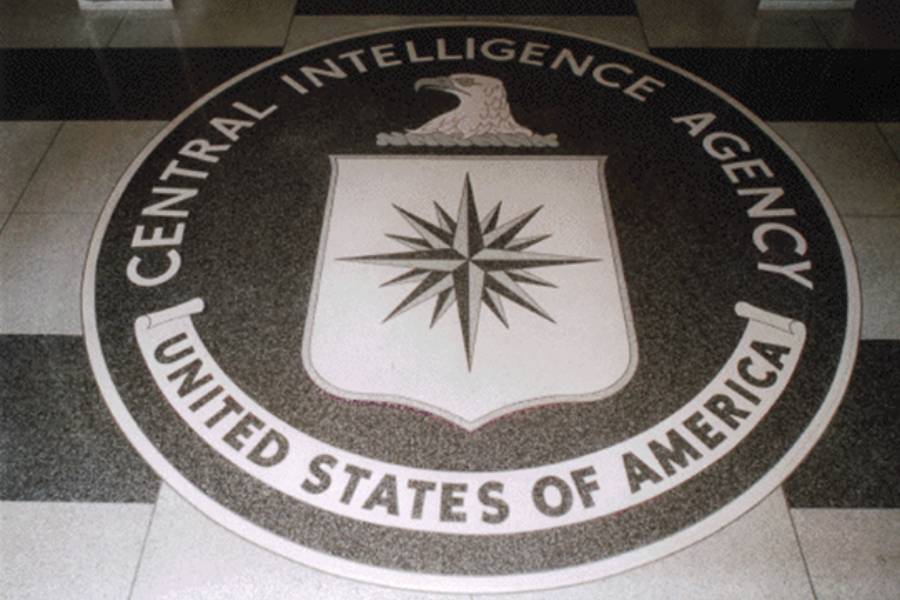 In 1953, the CIA launched a covert operation aimed at equipping the United States with secret techniques to defeat its enemies during the Cold War. Much like Dr. Brenner's experiments on Eleven on Stranger Things, this project involved experimentation on often unwitting test subjects across the United States and Canada. As you might imagine, this program involved questionable and often unlawful activities.
Revoking Consent
While Project MKUltra began as a volunteer-based program, the desperation to stay ahead of Russia in the Cold War saw the CIA push its moral boundaries.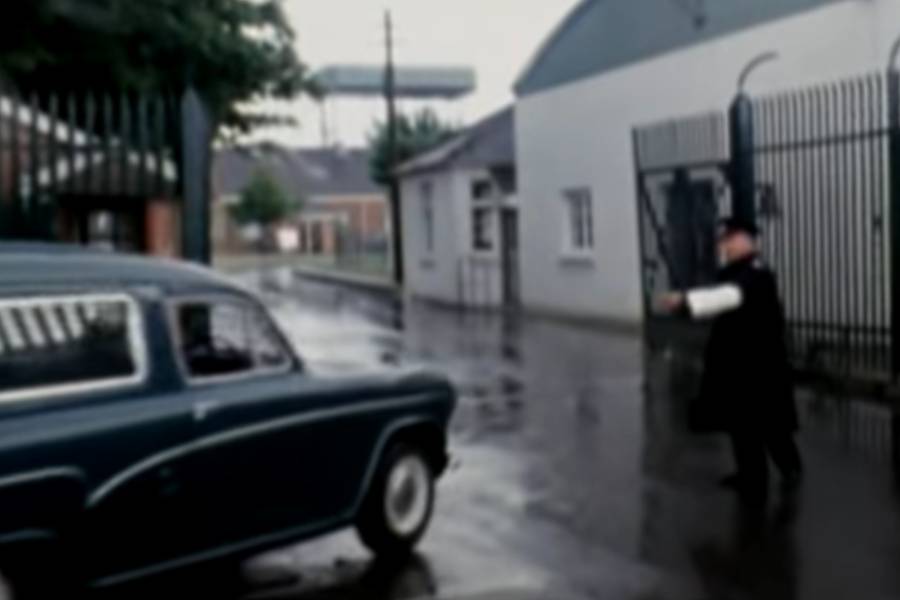 Soon enough, unwitting and, sometimes, even unwilling participants would be subjected to examinations that bordered on mental and physical abuse. Chillingly, such tests would be conducted at over 80 hospitals, universities, and prisons across the United States, meaning that almost anyone could become a guinea pig in some of the most dangerous human experiments conducted in history.
Operation Midnight Climax
One of the most controversial operations that were carried out as part of Project MKUltra was known as Operation Midnight Climax.
Starting in 1955, the CIA set up a brothel in San Francisco, which unbeknownst to the men who visited it, was actually an agency safehouse. As these men would visit the prostitutes who worked there, they would be given LSD before engaging in sexual activities. Even creepier was the fact that CIA operatives would view the action from behind a two-way mirror, observing the effects that the LSD would have on the men's behaviour. While this project was shut down in 1965 due to its dangerous nature, it wasn't the end of Project MKUltra.
Disastrous Consequences
In 1973, a full 20 years after its commencement, Project MKUltra was finally shut down. While this marked the end of the abuse of thousands of test subjects, many of these people had been damaged beyond repair.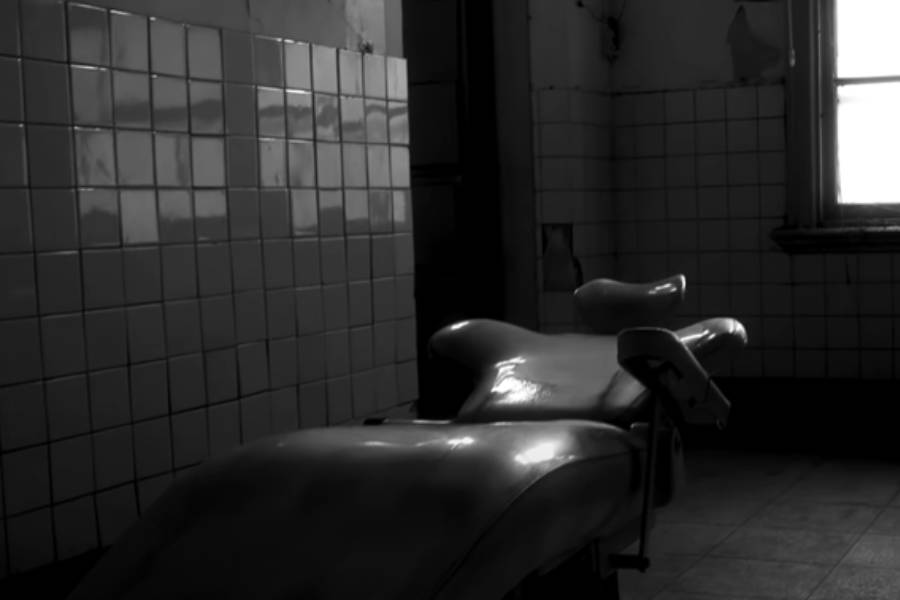 In fact, it is believed that multiple participants in Project MKUltra actually died as a result of the brutal experiments that they were forced to endure. Because so much of the documentation regarding the project had been destroyed by the time it came to an end, the public is unaware of the full extent of Project MKUltra. In 1977, however, the U.S. Senate was able to conduct a hearing on this operation after 20,000 pages of documents on Project MKUltra were uncovered by the CIA. While this project was fortunately brought to a halt, there are rumors of similar programs being carried out by secret factions within the CIA after its demise.
The Philadelphia Experiment
While Stranger Things may be set in the '80s, many of the creepy real-life government experiments started decades before.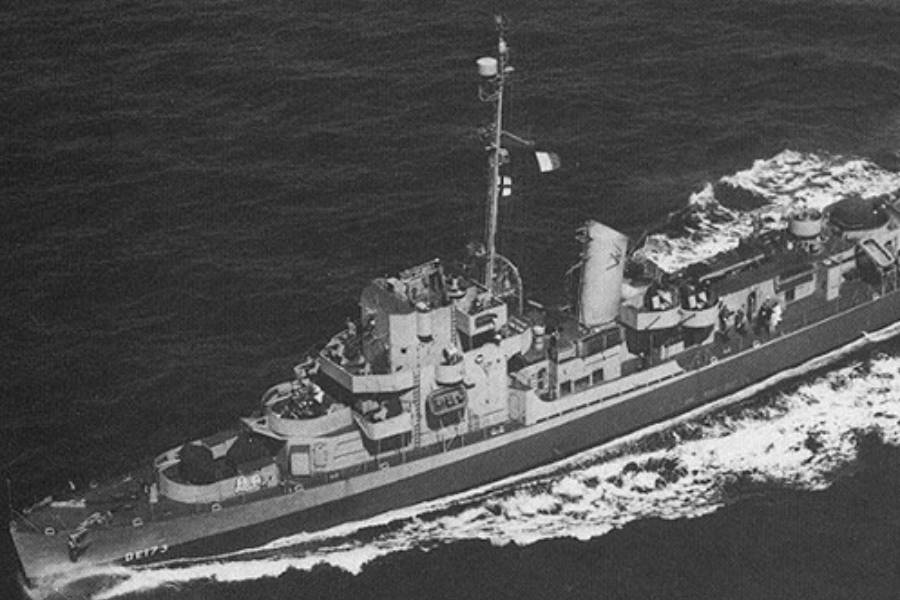 At the height of World War II, the United States was desperate to ensure that it gained the upper hand against the Axis Powers on land, sea, and air. In order to gain command of the oceans, the US Navy developed a destroyer known as the USS Eldridge. Pitted against the deadly Nazi U-boat submarines, the US Navy launched a top secret cover mission to ensure that the USS Eldridge would defeat the Germans and ensure that the US would win control of the Atlantic Ocean.
Catch Me If You Can
It is widely believed that the US Navy began equipping the USS Eldridge with several large generators. Allegedly, these generators would power a magnetic field that would make the ship invisible to enemy radars.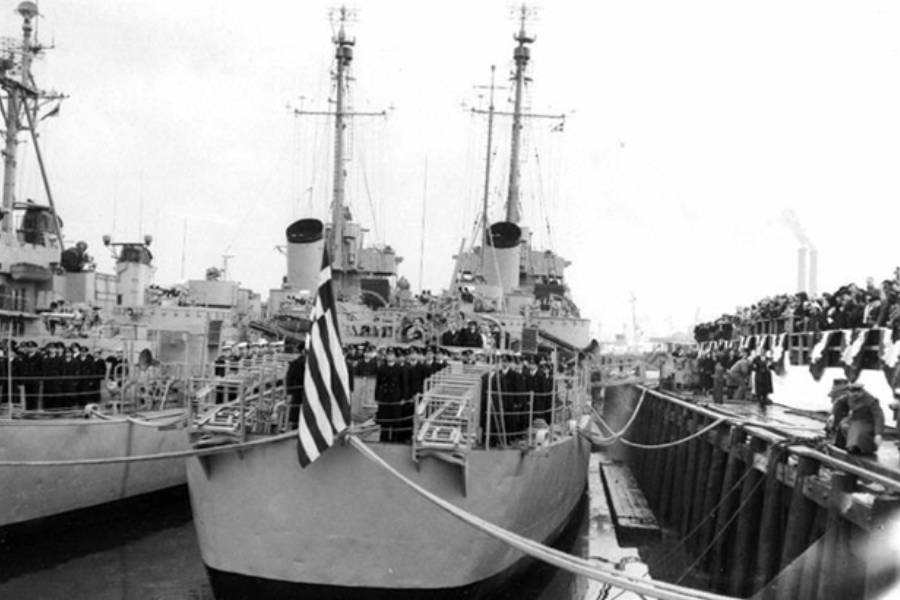 While a seemingly far-fetched idea, many onlookers would soon witness a most baffling phenomenon. In broad daylight and with a full crew on board, the warship's generators were all turned on simultaneously. As a humming noise droned through the air, witnesses noticed an eerie green glow emerge around the ship's broad frame. Suddenly, as if by magic, the ship disappeared from the Philadelphia Naval Shipyard in front of their very eyes.
Back In A Flash
Even with multiple witnesses, this event still seemed to be nothing more than a tall tale. That is, until, more news of the warship's whereabouts emerged in the coming hours.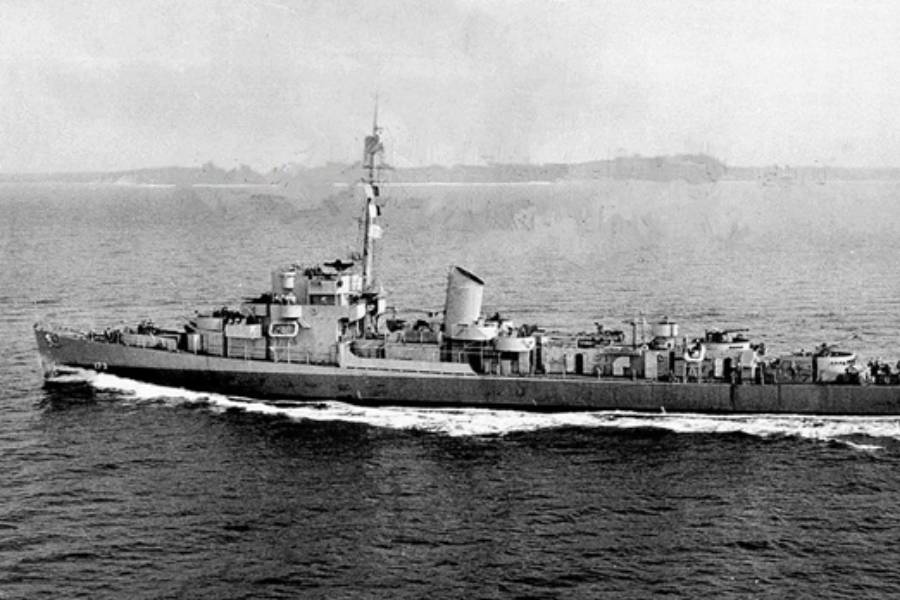 Soon after the ship's alleged disappearance, numerous witnesses insisted that they spotted the USS Eldridge in the Norfolk Naval Shipyard in Virginia just moments after vanishing from Philadelphia. The destroyer was then reported to have made its return to the Philadelphia Naval Shipyard as if nothing happened in the first place. Only this time, the ship and its crew had suffered disastrous consequences.
Scrapping The Project
If the US Navy was successful in its pursuit, then why didn't they use this technology in real-life situations.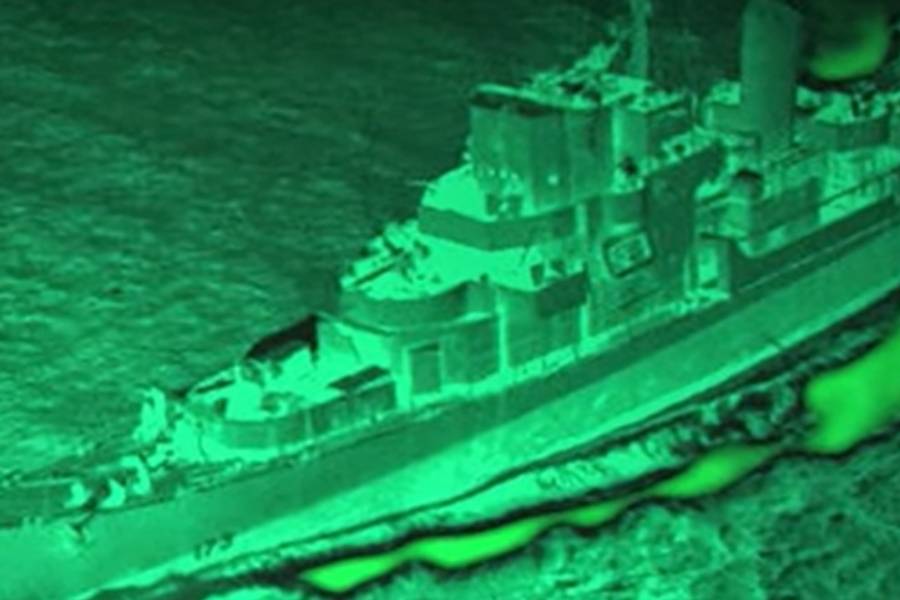 Well, if the classified reports are anything to go by, then the damage caused by this risky activity far outweighed its benefits. Some of the military reports regarding the Philadelphia Experiment mentioned how USS Eldrige crew members suffered from great disorientation as well as severe burns. What's more, some of the crew members were found to have body parts that had fused together with the ship, albeit still conscious and breathing. While the credibility of such reports is yet to be confirmed, these would be entirely viable reasons to give up this daring operation.
The Inspiration Behind Stranger Things
During the show's first season, a major subplot revolved around the human experiments that were carried out at the Hawkins National Laboratory. Believe it or not, this lab is actually based on a fairly similar real-life counterpart.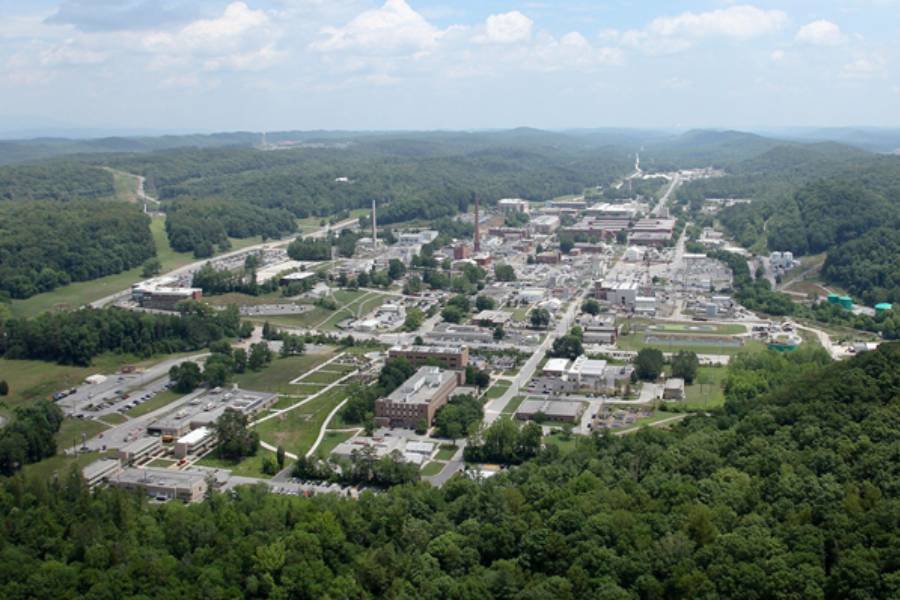 The Oak Ridge National Laboratory in Tennessee shares many similarities with its fictional counterpart, among them its sprawling collection of labs and other buildings tucked away in a lush forest which passersby probably wouldn't stumble upon by accident. But the similarities between these facilities stretch far beyond their physical characteristics.
Keeper Of Secrets
While the scientists at the Oak Ridge National Laboratory may not have been concerned with opening portals to alternate dimensions, the facility still housed an array of vital secrets that shaped US history.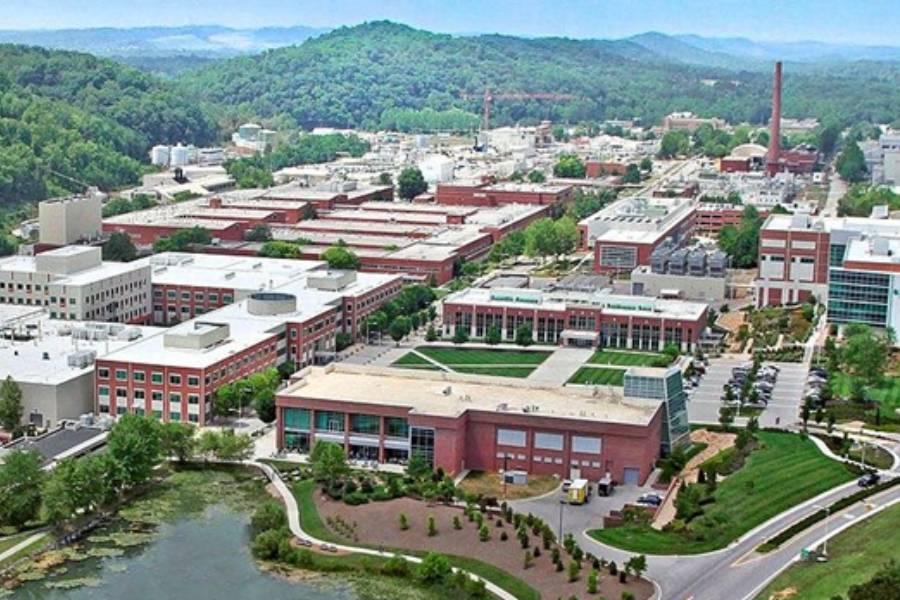 As a world-leading nuclear physics laboratory, Oak Ridge played an enormous role in the Manhattan Project, meaning that this lab not only had an influence on the outcome of the Second World War but also fueled some of the United States' covert operations during the Cold War.
Going Nuclear
With the Second World War proving incredibly difficult to win, the US government decided that the best way for the Allies to defeat the Axis Powers was for America to develop a functional atomic weapon. Enter the Manhattan Project.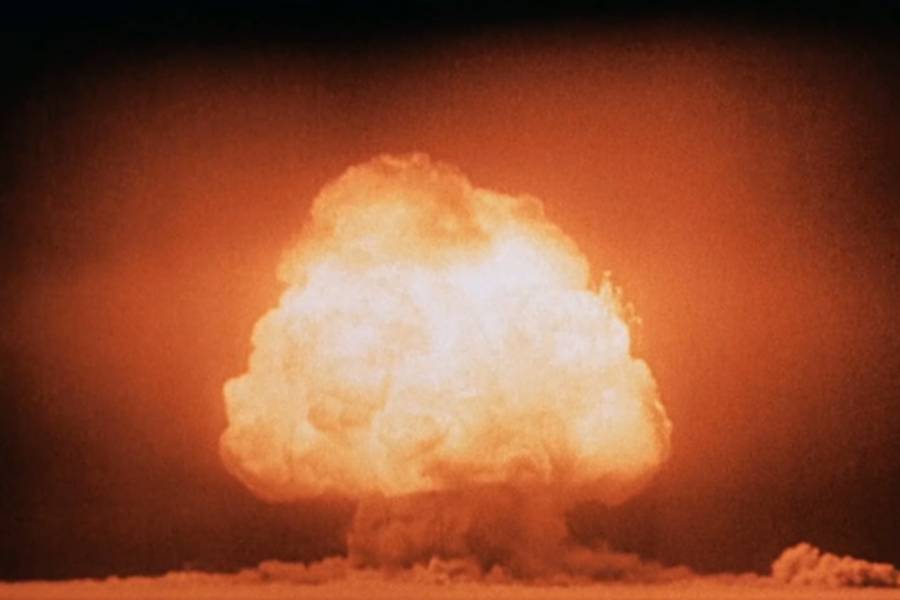 Once the United States declared that it would be entering into World War II, Japanese forces decided to attack Pearl Harbor. Unbeknown to them, however, America had been hard at work on their nuclear project, resulting in two atomic bombs that US forces would drop on the Japanese cities of Hiroshima and Nagasaki. Because Oak Ridge performed a lot of research on nuclear physics, it has been revealed that this facility played a large role in the research that led to the successful development of these devastating weapons.
Controversy Looms Its Head Yet Again
While the cat may be out of the bag, the Manhattan Project was not the only scandalous project that went on at Oak Ridge.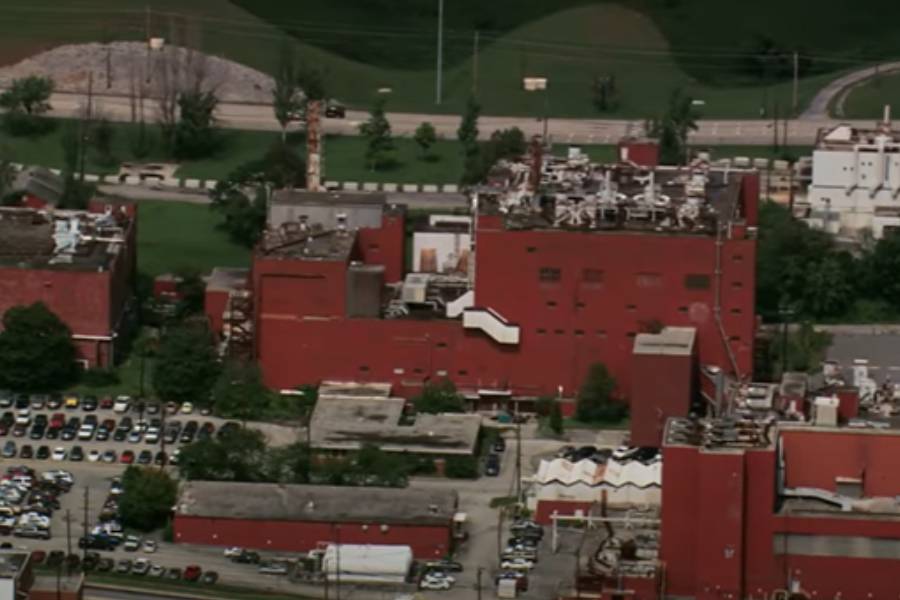 A report by Massachusetts Congressman Ed Markey claimed that the Atomic Energy Commission, which Oak Ridge served, conducted human experiments on over 700 people. With so many workers being exposed to radiation during the Manhattan Project, Oak Ridge scientists decided that this was the opportune time for them to perform radiation experiments of their own on unwitting patients.
Caught In The Act
Ebb Cade, a 53-year-old African American construction worker was admitted to the Oak Ridge research reservation hospital due to a broken leg caused by a car accident.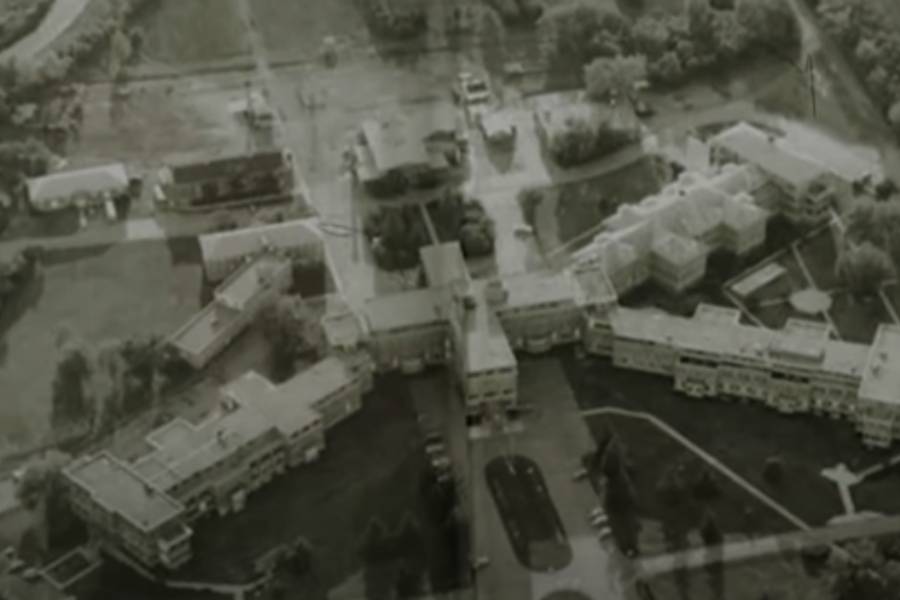 While Ebb explained to the hospital staff that he always had a clean bill of health, they secretly decided to inject him with 4.7 micrograms of plutonium 239. What's more, they eerily decided to label him "Human Product 12". Little did Ebb know that he was the first of 18 people who would be experimented on in the exact same manner.
Taking A Life
While Ebb remained strong, not all of the people who were subjected to the Oak Ridge plutonium experiments were able to survive them.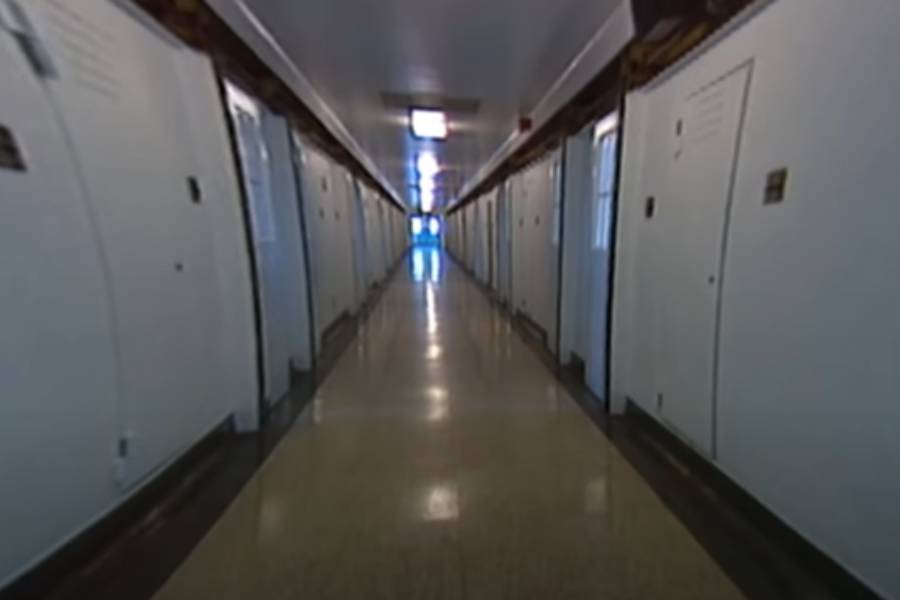 When the parents of four-year old Australian boy Simeon Shaw brought him to the United States for bone cancer treatment, they sure didn't expect him to be mistreated the way he was. Upon being given an injection by hospital staff, Simeon's parents were told that this, as well as the removal of bone tissue, was simply a part of his treatment. Sadly, he only got sicker and upon returning to Australia, the young boy passed away. Thirty years after this tragedy, Simeon's parents learned the shocking truth — Simeon was just another subject in the plutonium experiment.