On January 10, 1999, television audiences were introduced to arguably the most infamous fictional gangster ever known — Tony Soprano.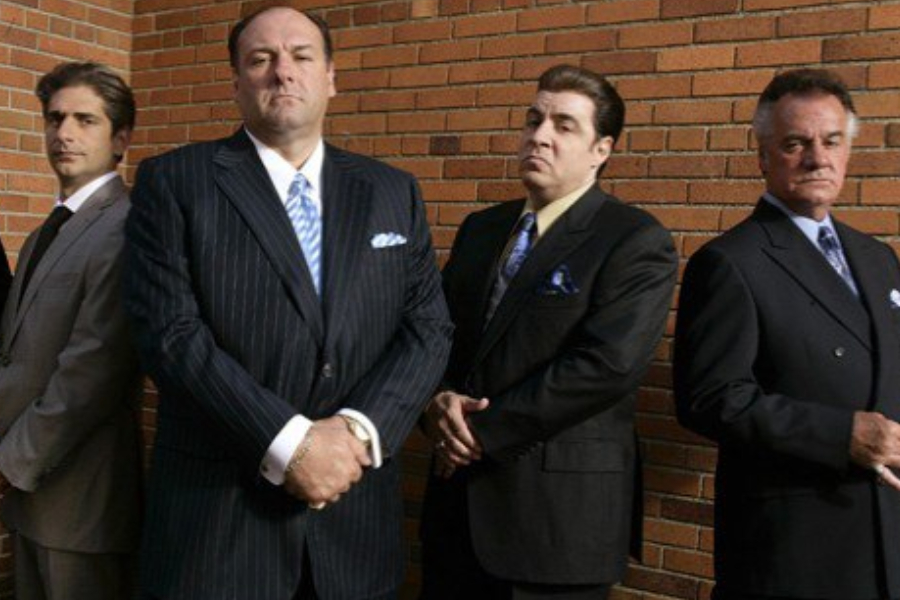 While he may have looked like any other hard-working, family man living in New Jersey on the surface, there was plenty that onlookers would never have known about Tony. For one, he was constantly struggling to achieve a balance between taking care of his family and running his organized crime empire. With the show's prequel movie, The Many Saints of Newark, soon to be released, let's take a look at some of the most jaw dropping facts that you may not have known about the making of The Sopranos.
Lights, Camera, Action!
With over 20 Emmy Awards to its name, The Sopranos set the benchmark for world class television. But believe it or not, The Sopranos' creator never intended to make a TV show at all.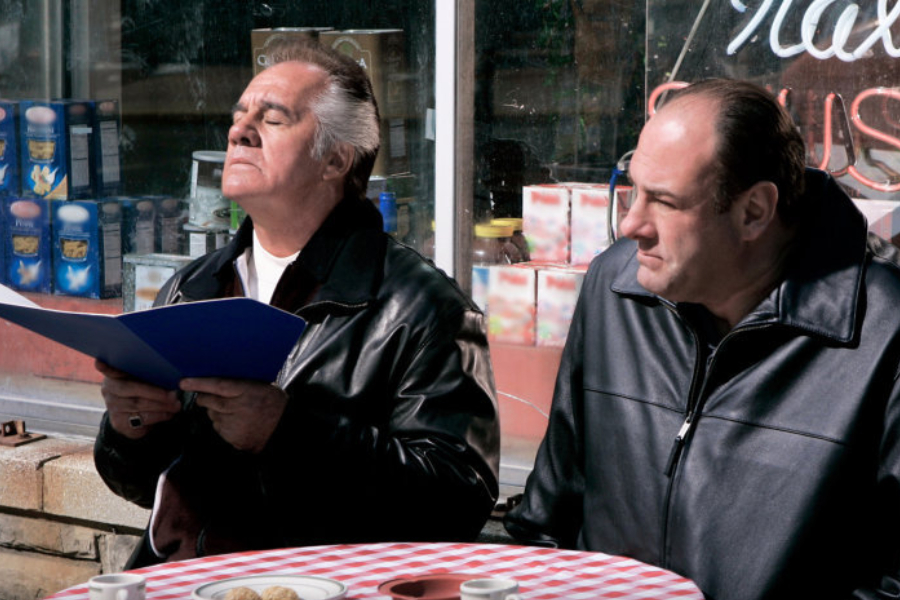 When David Chase initially pitched The Sopranos, he intended it to be a film, whereby Tony would be in therapy, discussing his problems with his mother as well as some mob business problems. It was Chase's manager, Lloyd Braun, who convinced him to transform the movie into a TV show. Thus, an award-winning series was born.
Patience Is A Virtue
As the long-time girlfriend-turned-fiance to Christopher Moltisanti, Adriana La Cerva is an integral part of The Sopranos' universe. But in order for actress Drea de Matteo to portray this role, plenty of patience had to be exercised on her part.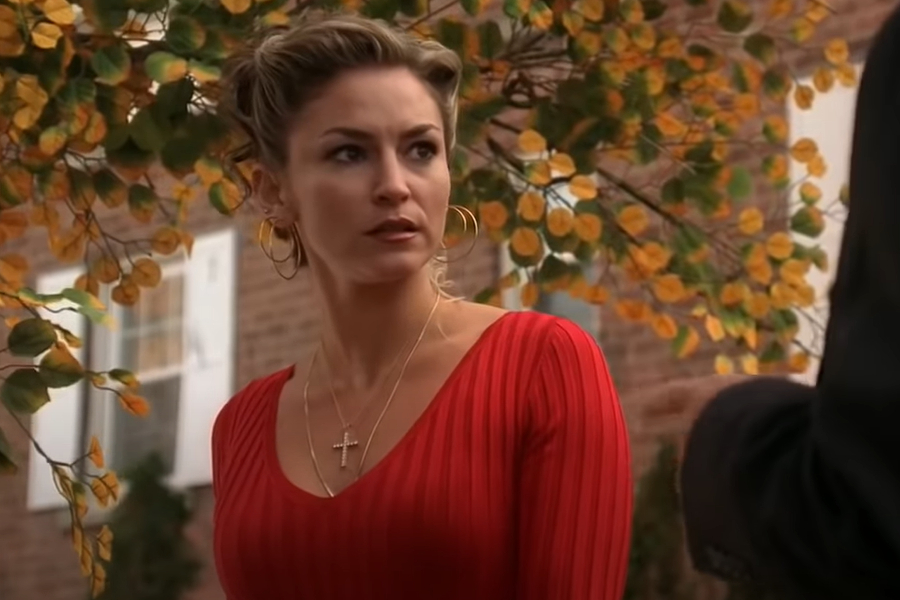 This is because de Matteo had to spend four hours in hair and makeup every time she took to the screen! What's more, because de Matteo has several tattoos, it would take an additional hour and a half to cover them up should certain parts of her arms, legs, and torso be visible during a scene.
Based On A True Story
Of all of David Chase's many TV and film credits, The Sopranos is his most personal work to date. This is because of the many influences that the show draws from Chase's own life.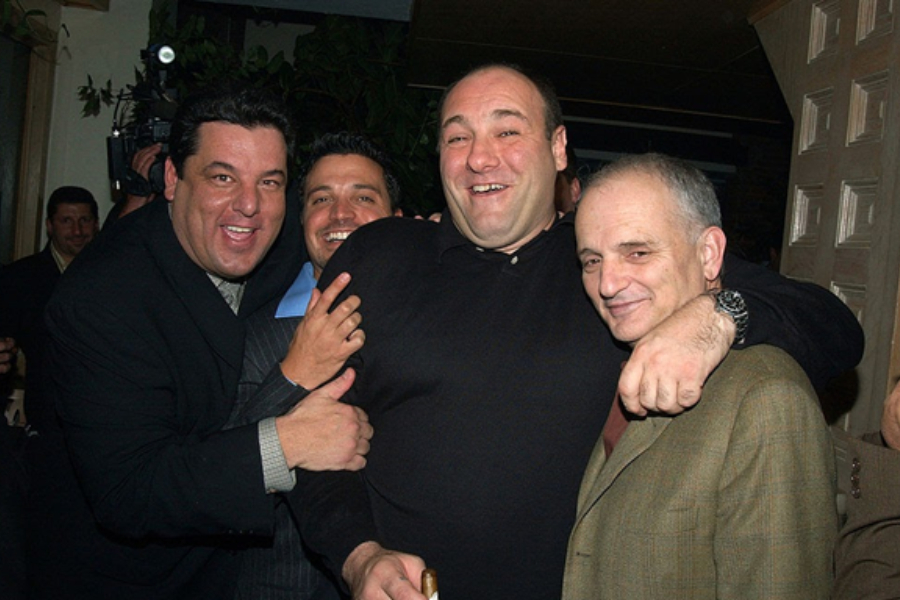 While Chase may not be a burly gangster himself, much of Tony's personality traits and experiences were based on his own. In addition to attending therapy as well, Chase also had a tumultuous relationship with his mother. What's more, the Italian-American writer grew up around the New Jersey mob, meaning that many of the show's criminal dynamics were sprinkled with realism as well.
A Little Too Close For Comfort
While The Sopranos may have been lauded for its realistic portrayal of mob life, it may have actually been a little too accurate!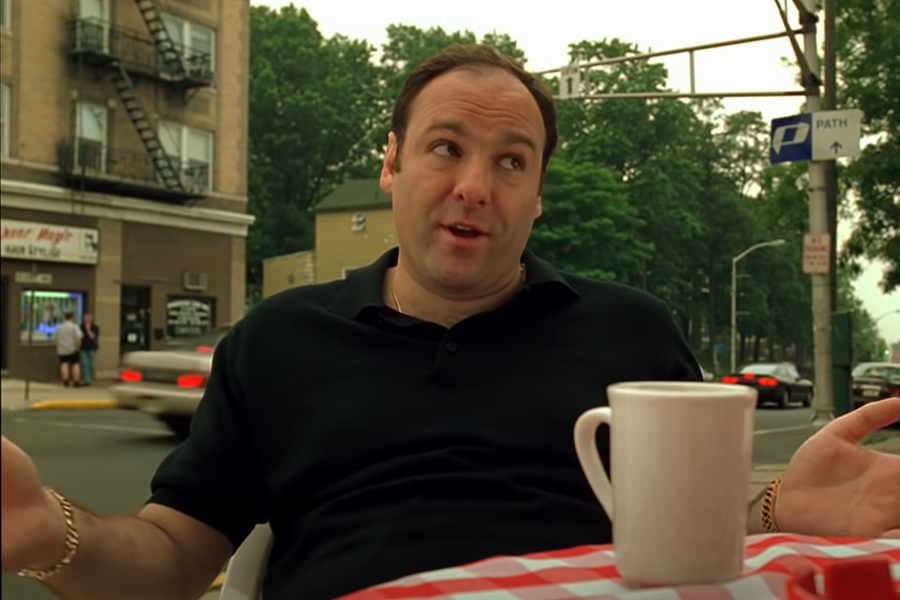 This is because the show's creative team was once contacted by the FBI to say that real life mobsters, whose conversations were being wiretapped, kept on chatting about the show. Astonishingly, these mobsters found the show's outlook on mob life to be so authentic that they believed that one of their own had been working on the show!
The Reunion
What do Goodfellas and The Sopranos have in common? Well, in addition to being mafia-inspired pieces of art, they also share 27 actors!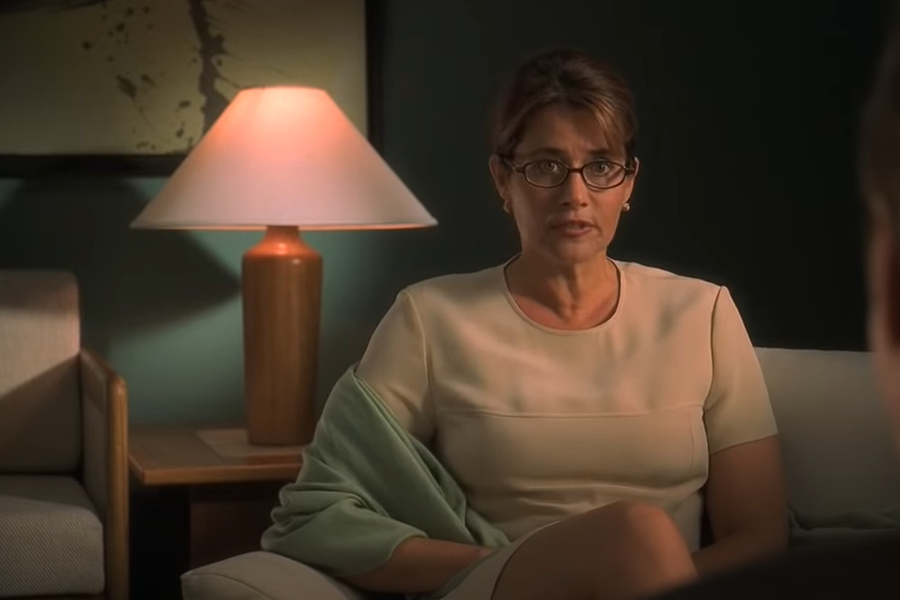 Just some of the famous faces that appeared in both works include Frank Vincent, Michael Imperioli, Vincent Pastore, and Tony Sirico. One of the most prominent actors on this list is Lorraine Bracco. While Bracco portrays Tony's psychiatrist Dr. Jennifer Melfi in The Sopranos, she appeared as the mob wife of Henry Hill in the 1990 film. It just goes to show what a versatile actress Bracco truly is!
The Switch
Seeing as Goodfellas was the epitome of mafia movies, it made perfect sense that the creative crew behind The Sopranos wanted leading man Ray Liotta to star in their TV series as well.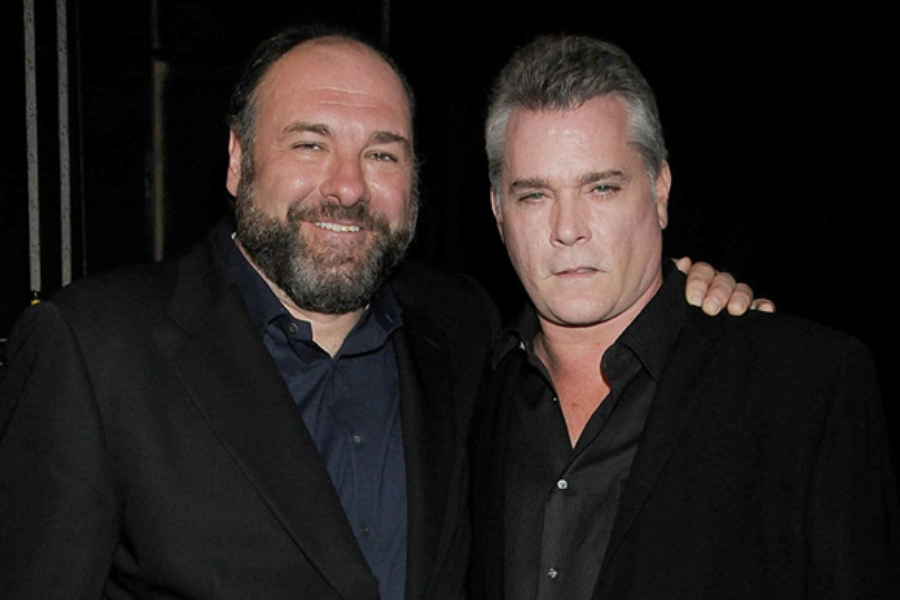 The only reason why Liotta never appeared in The Sopranos was because he was unwilling to commit to a TV show at the time. It was after Liotta's decision that The Sopranos' casting director Susan Fitzgerald spotted James Gandolfini in a movie and thought he would fit the character of Tony Soprano perfectly. While only a minor actor at the time, Gandolfini nailed his audition and the rest, as they say, is history.
True Love
As Tony's consigliere and best friend, Silvio Dante is an integral part of Tony's criminal enterprise and personal life. But behind this strong character is an equally powerful female figure — his wife, Gabriella.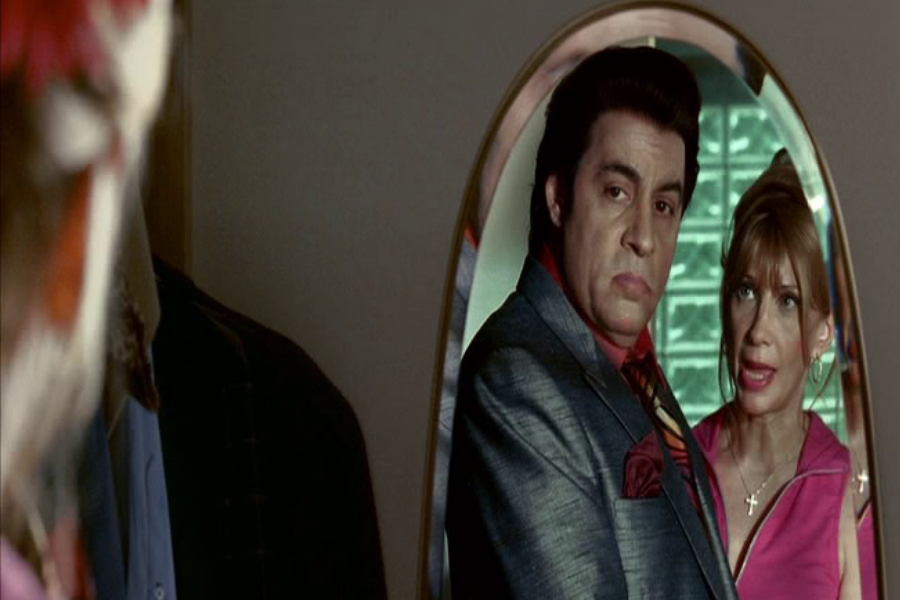 While the show has plenty of intriguing characters, perhaps no couple is stronger than that of Silvio and Gabriella. In addition to both being likeable characters, the factor that makes them such a believable couple is the fact they are together in real life too! The real actors, Steven Van Zandt and Maureen Van Zandt, have been married since 1982. Clearly, this married couple knows exactly what they're doing.
He's Everywhere!
While some showrunners do little more than review a show's script, others write scripts themselves and dictate a general direction for the show. David Chase, however, is on another level.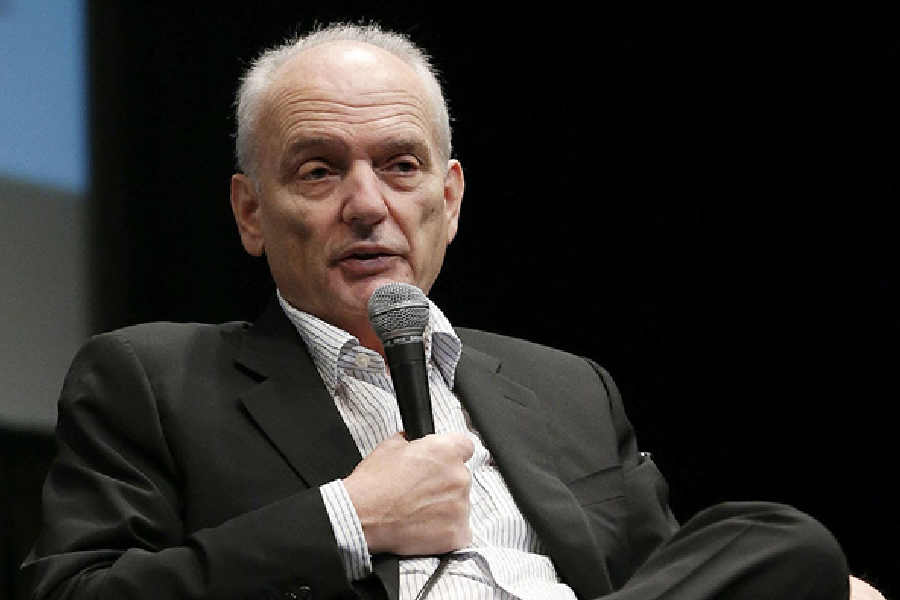 Throughout The Sopranos' six season run, not a single major decision would be greenlit without Chase's approval. In addition to writing the majority of scripts, Chase would review those that were written by others as well as inspect each set design and approve all casting decisions. Clearly, Chase had every intention of ensuring that his passion project was entirely up to his standards.
Welcome To New Jersey
It's no secret that many TV shows are not filmed on location, but rather at a Hollywood set or in front of a green screen. The Sopranos, however, is not one of these shows.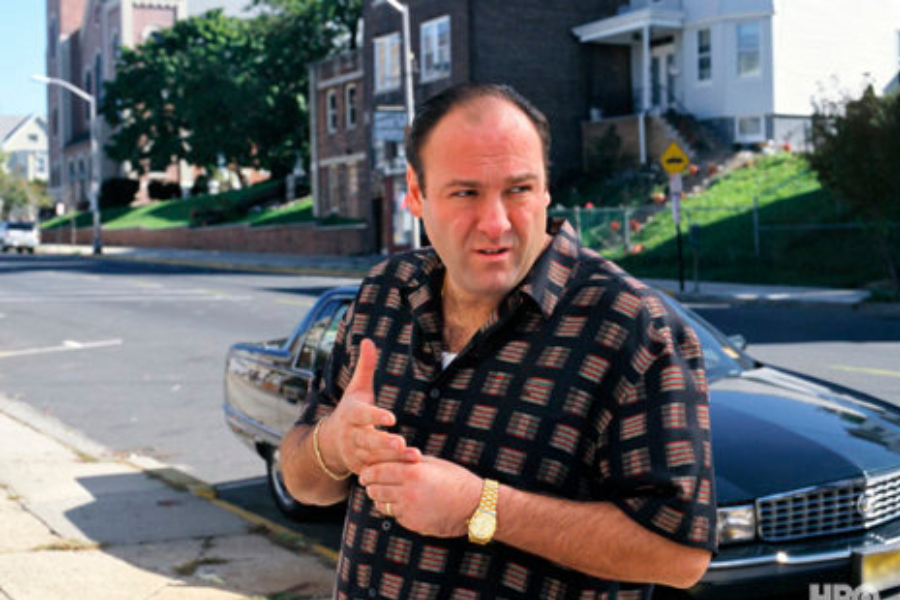 The reason why this series manages to capture an authentic New Jersey feel is because it is shot in New Jersey itself. Even if many scenes were shot on a sound stage in New York, this did not detract away from the show's realism, as many locations such as the Sopranos' house and the Bada Bing strip club do, in fact, exist in real life!
Why So Little Faith?
After filming The Sopranos' pilot in 1997, David Chase pitched his show to several major TV networks, including Fox and HBO.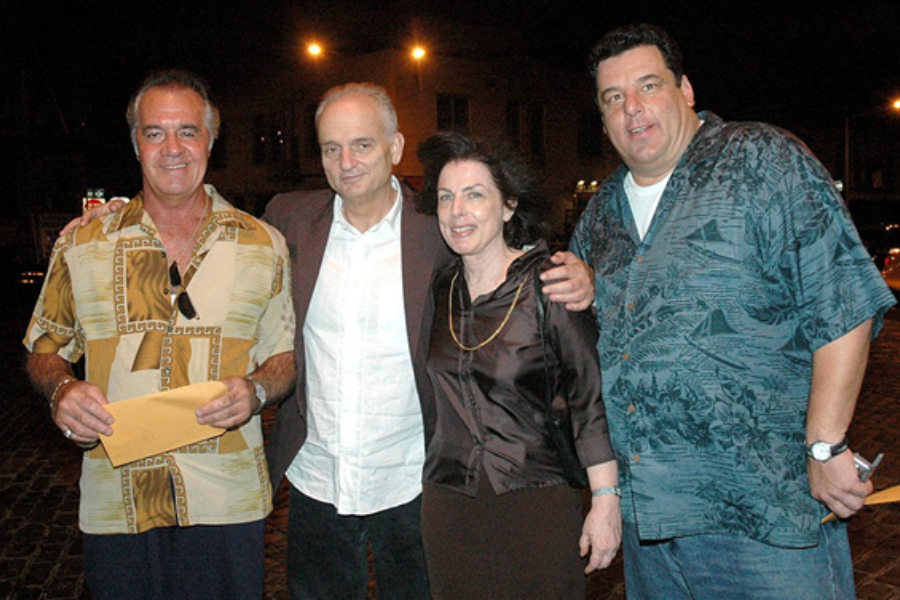 While HBO expressed interest in the show, the network did not set out to immediately greenlight the show, rather mulling over the decision for a couple of months. Because Chase was feeling pessimistic about his show's chances, he thought that he would ask HBO for more money in order to film an additional 45 minutes and transform the show into an HBO movie instead. Fortunately, HBO gave The Sopranos the thumbs up before Chase could submit his proposal.
Experience Counts
If there's any character that exhibits the toughness and short-temperedness yet pure loyalty of a true mob soldier, it's Peter Paul "Paulie Walnuts" Gualtieri.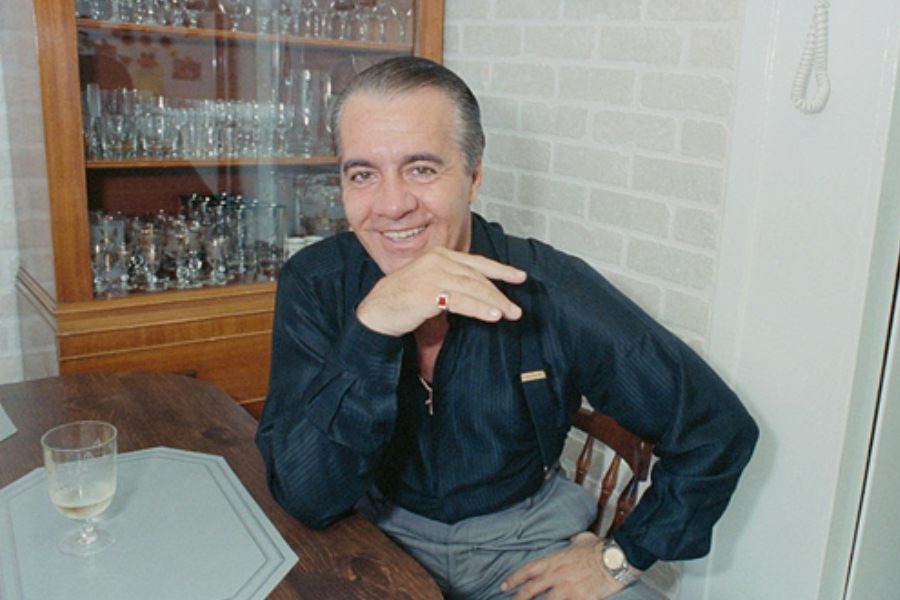 Perhaps one of the main reasons for this character's authentically tough shell is due to the real-life actor's previous run-ins with the law. Before becoming an A-list actor, Tony Sirico experienced a rough upbringing where he fell in with the wrong crowd. In total, Sirico was arrested 28 times as a result! It was during his time in prison that Sirico became part of an acting troupe and discovered his talent.
One Last Request
Originally, Tony's mother Livia was meant to die at the end of the show's first season. It was only at the request of actress Nancy Marchand that her character lived on.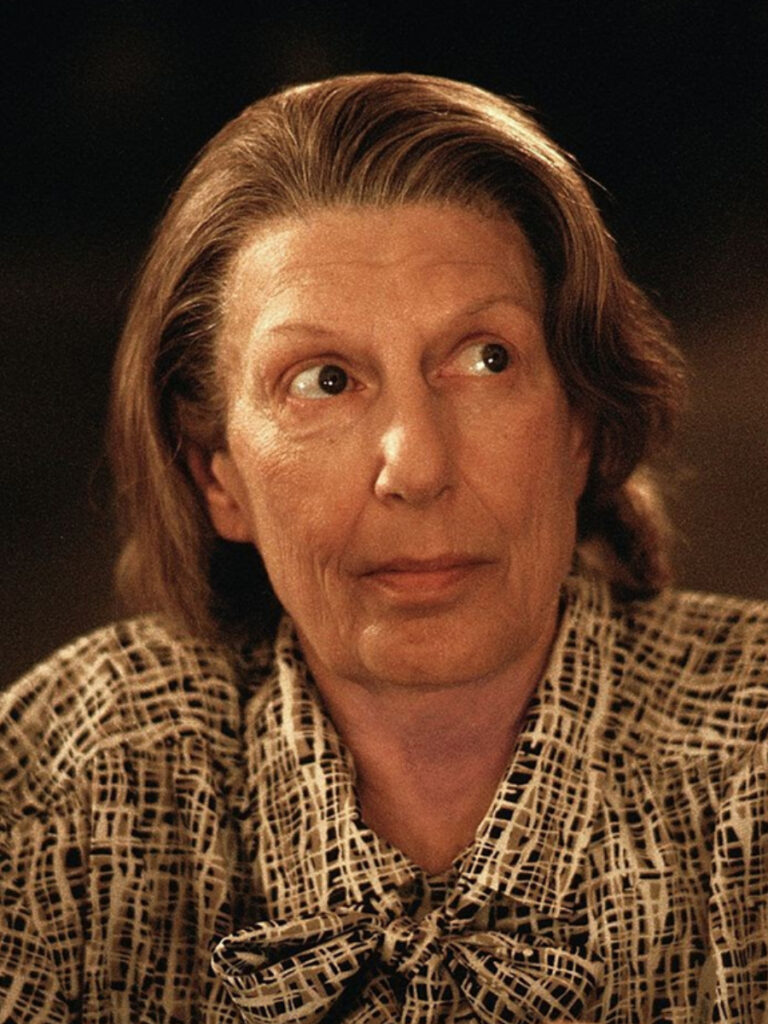 Sick with lung cancer at the time of filming, Nancy asked David Chase to allow her to keep acting on the show. He graciously fulfilled her request, and Nancy continued portraying Livia until her death on June 18, 2000, just one day before her 72nd birthday. As a result of Nancy's passing, Livia's final appearance was fabricated from a combination of archive footage and special effects.
The Director's Cut
While David Chase was an incredibly hands-on showrunner, you may be surprised to learn that he only ever directed two episodes in the show's entire run — the pilot and the finale.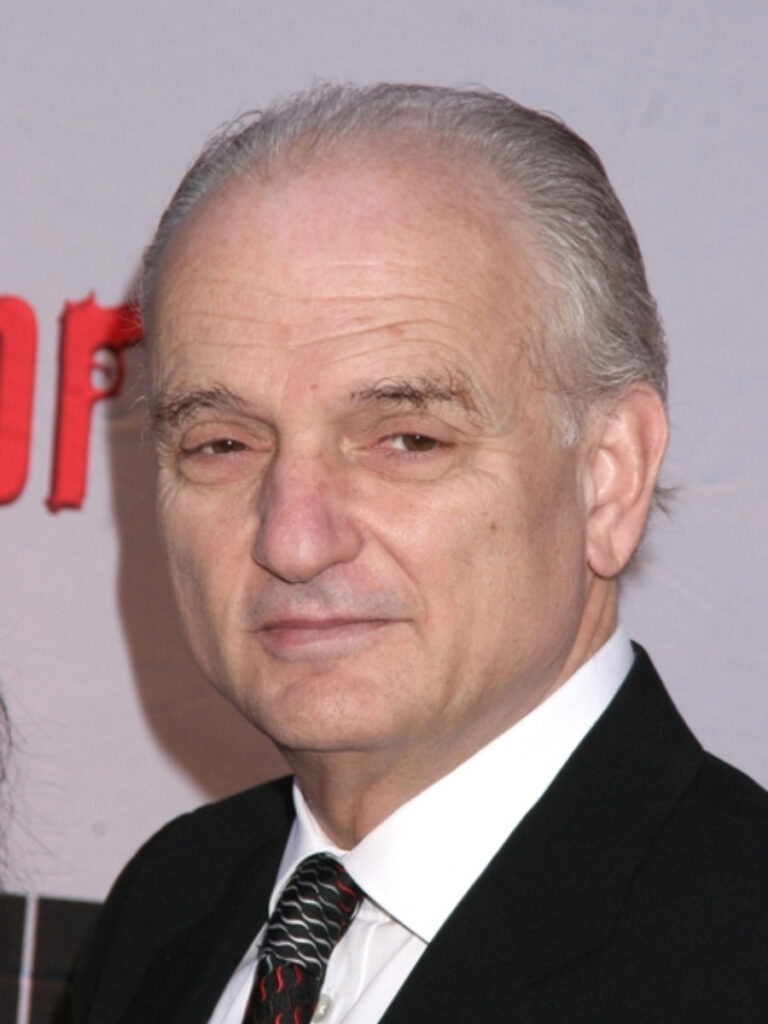 Instead of sitting in the director's seat, Chase preferred diverting his focus to writing and reviewing scripts, rather giving directing opportunities to the likes of Tim Van Patten, of The Wire, Boardwalk Empire, and Game of Thrones fame. Van Patten had the most directors credits in the series (20), while Allen Coulter followed with 12 episodes of his own. Even actor Steve Buscemi got in on the action, directing 4 episodes including the acclaimed "Pine Barrens".
Another Tony?
Before James Gandolfini auditioned for the role of Tony Soprano, David Chase had another Sopranos actor in mind for the part — Steven Van Zandt.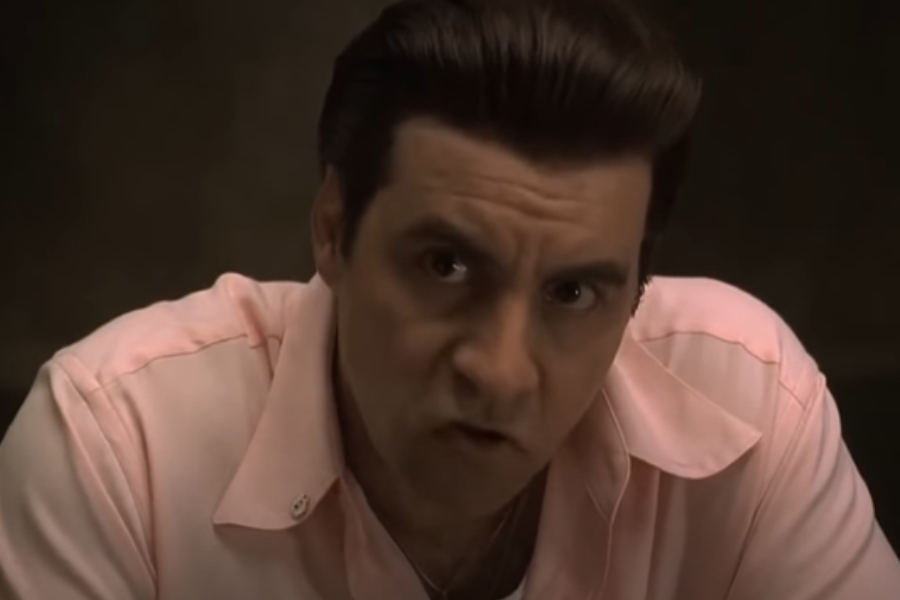 Chase had watched Van Zandt perform on stage as the guitarist for Bruce Springsteen's E Street Band, and was instantly drawn to him, explaining that, "Steven Van Zandt's face always grabbed me". In fact, Chase even compared him to Al Pacino in The Godfather. While the showrunners were not willing to place their faith in a first time actor for the role of Tony, they set out to write a part especially for Steven — hence, the character of Silvio was born.
A Change Of Pace
While Tony may be known for his short temper and ruthless demeanor, he wasn't always meant to be this way.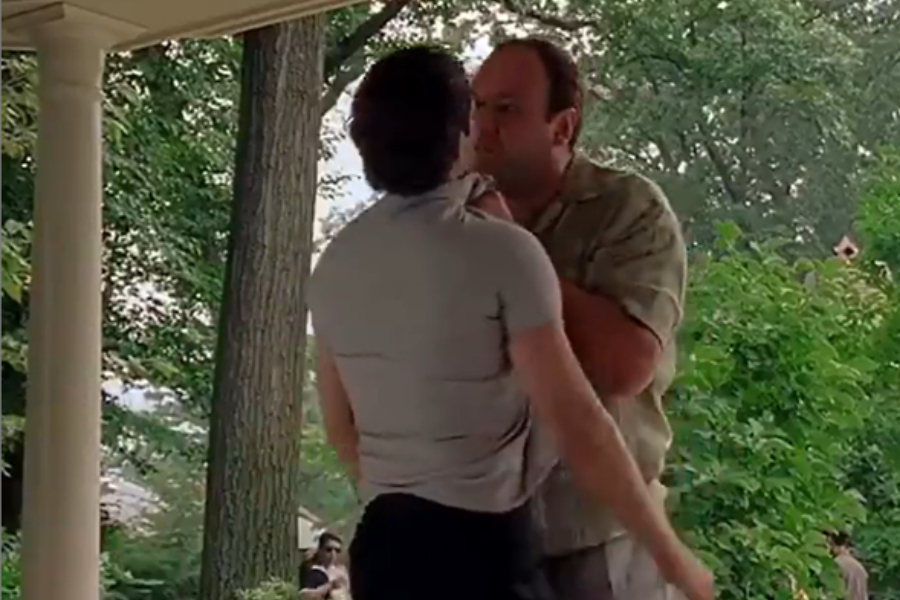 In fact, it was during an interview in 2007 that leading man James Gandolfini revealed that David Chase never expected Tony to be so tough. It was only during the first day of shooting that James, during a moment of pure improvisation, roughly manhandled fellow actor Michael Imperioli instead of simply slapping him as the script suggested. This was the moment that Tony became the hardened mob boss that we've all come to love.
Recast
Sometimes, an actor performs so well in a specific role that they get typecast. This is almost what happened to Lorraine Bracco.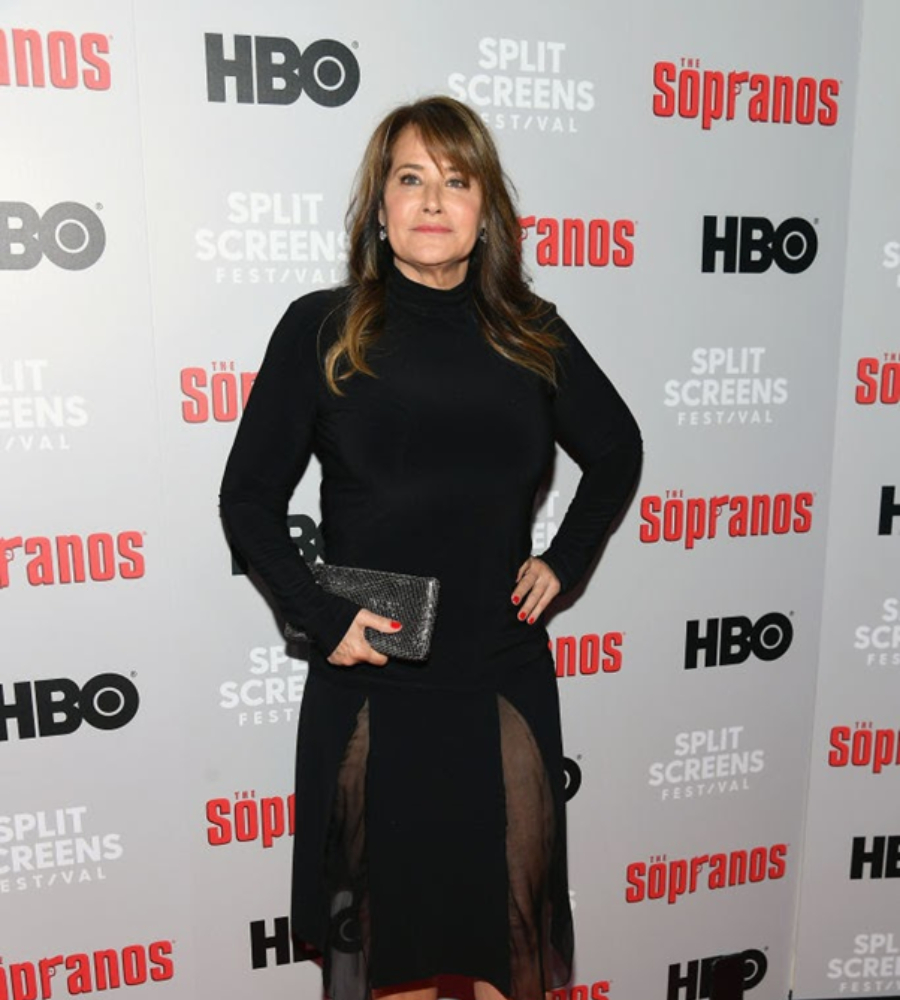 Due to her role in Goodfellas as the wife of Henry Hill, The Sopranos producers were desperate to sign her on for the role of Carmela Soprano — Tony's wife. Bracco, on the other hand, had other plans. Because she was in search of a more challenging role, Bracco requested that she be given the opportunity to play the part of Tony's therapist, Dr. Jennifer Melfi. Considering that she went on to earn four Emmy nominations and three Golden Globe nominations, this last minute casting change proved to be the correct decision.
The Guest Star
While she may have become an integral member of the cast, Drea de Matteo played a completely different role before her big break on the show.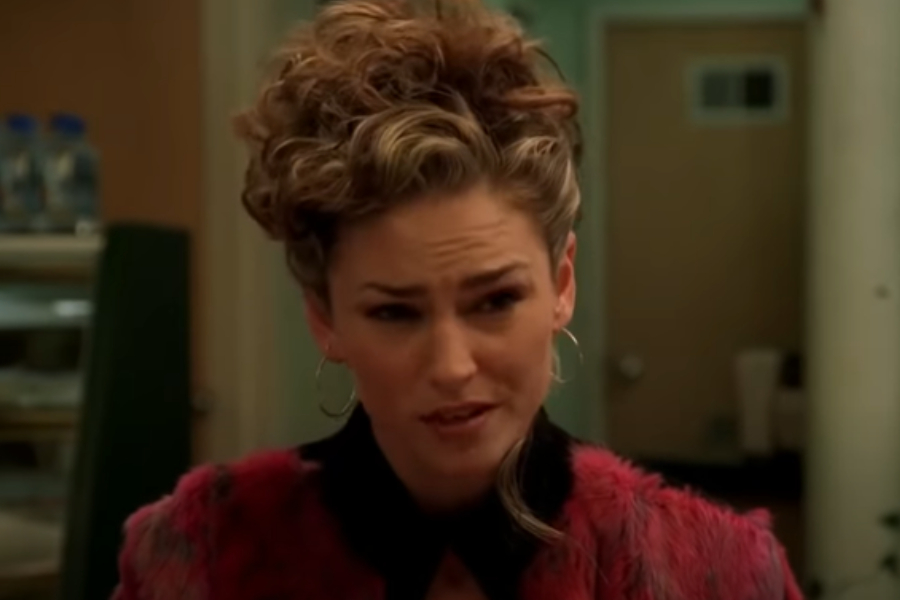 During the pilot of The Sopranos, de Matteo made a guest appearance as an unnamed hostess. Despite initially coming in to read for the part of Adriana La Cerva (Christpher Moltisanti's girlfriend), de Matteo was refused the role as David Chase felt that she "wasn't Italian enough". Once the series was picked up, however, a change of heart led to de Matteo being awarded the significant role in the series.
Expect The Unexpected
How do you maintain a show's intrigue so that even the actors themselves are caught by surprise during moments of pure suspense? David Chase has the answer.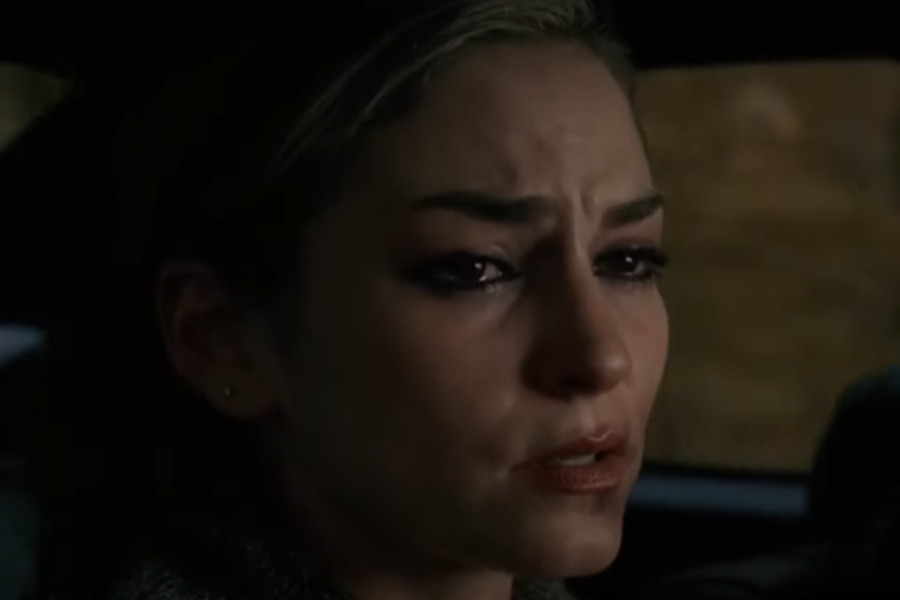 When filming some of the show's most climactic episodes, David Chase would make sure that multiple versions of scenes were shot so that cast members would not know exactly how an episode's story would turn out. For this reason, when Silvio was expected to take out Adriani in season five, the actors were taken by complete surprise.
Your Guess Is As Good As Mine
In addition to its many gripping storylines and dynamic cast of characters, The Sopranos is also lauded for providing one of the greatest cliffhangers in television history.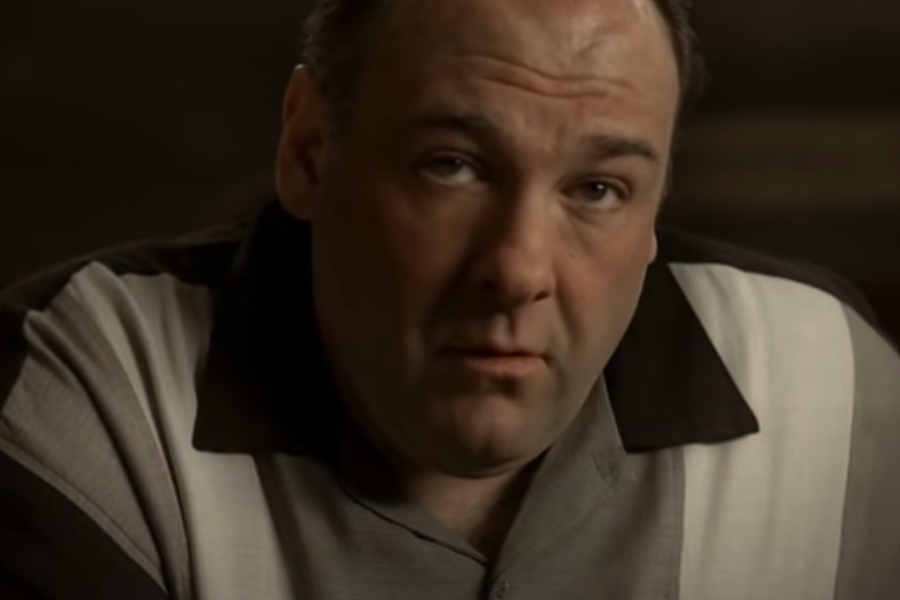 The series ended in a particularly abrupt fashion, whereby the screen cuts to black as Tony is sitting in a diner where he is waiting for his family. While no one, save for David Chase, can actually confirm Tony's fate, actor Michael Imperioli feels confident that Tony was killed in the show's final scene. "David was trying to put us in the place of the last things you see before you die", Michael explained. "You remember some little details and something catches your eye and that's it. You don't know the aftermath because you're gone."